Brief History of the Poster
The poster was one of the earliest forms of advertising, and began to develop as a medium for visual communication in the early 19th century. The poster quickly spread around the world and became a staple of the graphic design trade, with many artists also adopting the poster as a form of artistic expression.
Posters were used to promote various political parties, recruit soldiers, advertise products and spread ideas to the general public. At the time, posters were the most effective tool for communication. Many designers who created and perfected their poster artwork, ended up contributing to the field of design, and the way we design today. Even with the rising popularity of digital forms of communication, posters are still created every single day for many different reasons.
Posters of Today
In today's digital print environment, the types and quality of posters that can be created has certainly come in leaps and bounds over the past two centuries. Still used as a popular form of advertising and communication, posters are now made using a range of technologies and substrates.
Wide format inkjet printers, dye sublimation devices and UV printers are all commonly used by print and graphics providers to make eye-catching and vibrant posters on a wide variety of coated and uncoated media. Signs, posters and backlit displays can be created using wide format printers, fabric and soft signage banners can be made using dye sublimation printers and UV printing technology can be used to print on to a range of hard surface substrates to create a range of posters and signs with unique effects.
Inspiring Posters Created with Roland DG Technology
The following examples of posters created using Roland DG printers, illustrate how you can print onto different materials while maintaining the dynamic colour and visual impact that makes poster art so appealing and enduring.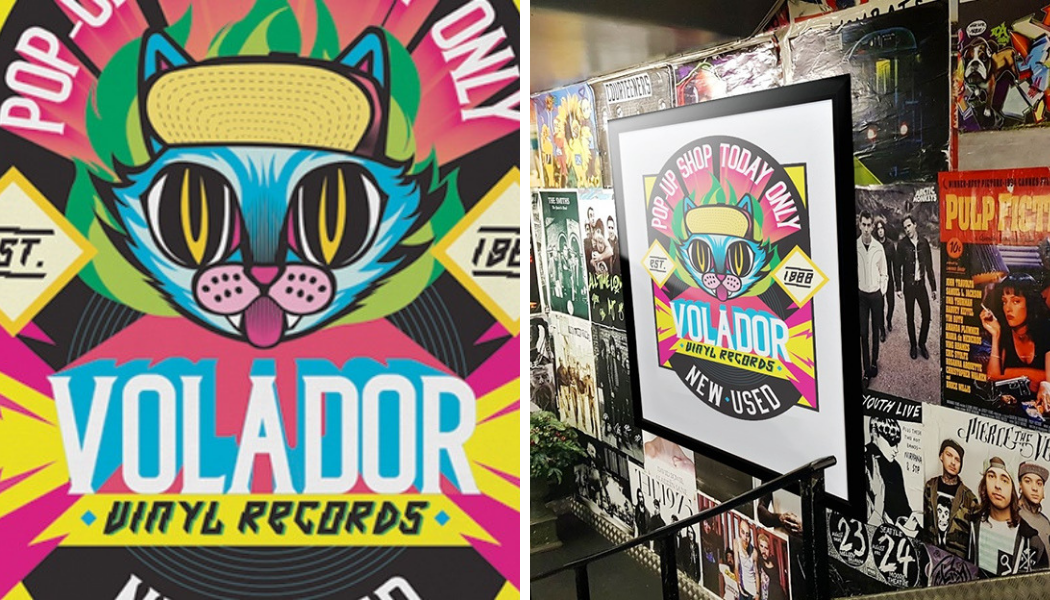 Printed onto cardstock with a Roland DG TrueVIS Series printer cutter and put into a big frame, this record shop poster stands out in a sea of famous band and movie posters.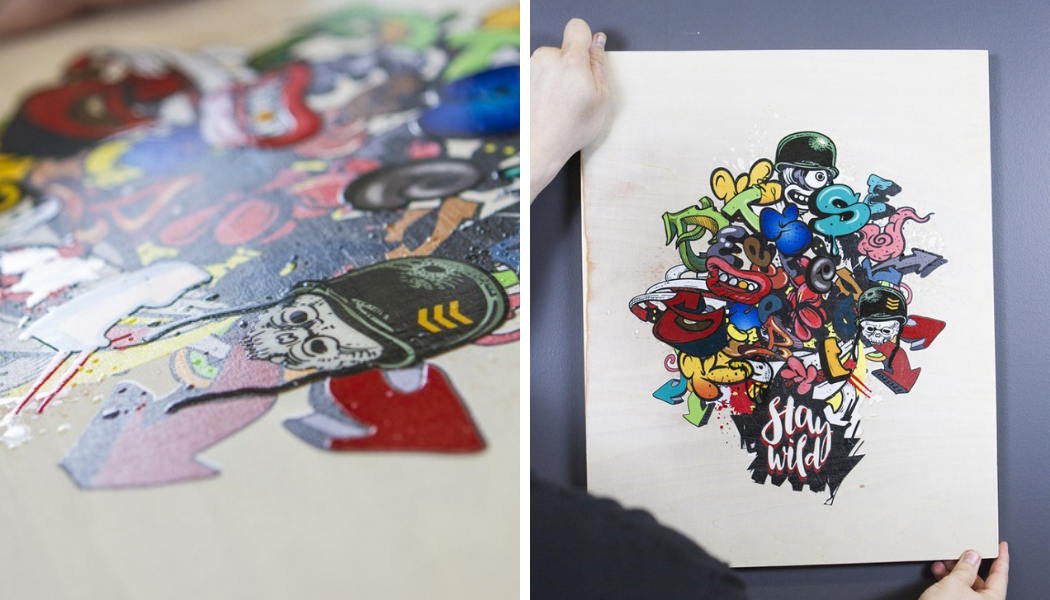 Put your colourful and dynamic graphics directly onto wood with Roland DGVersaUV printers— produce profitable posters on unique materials and add embossed ink effects in clear gloss ink for a touch of extra awesome!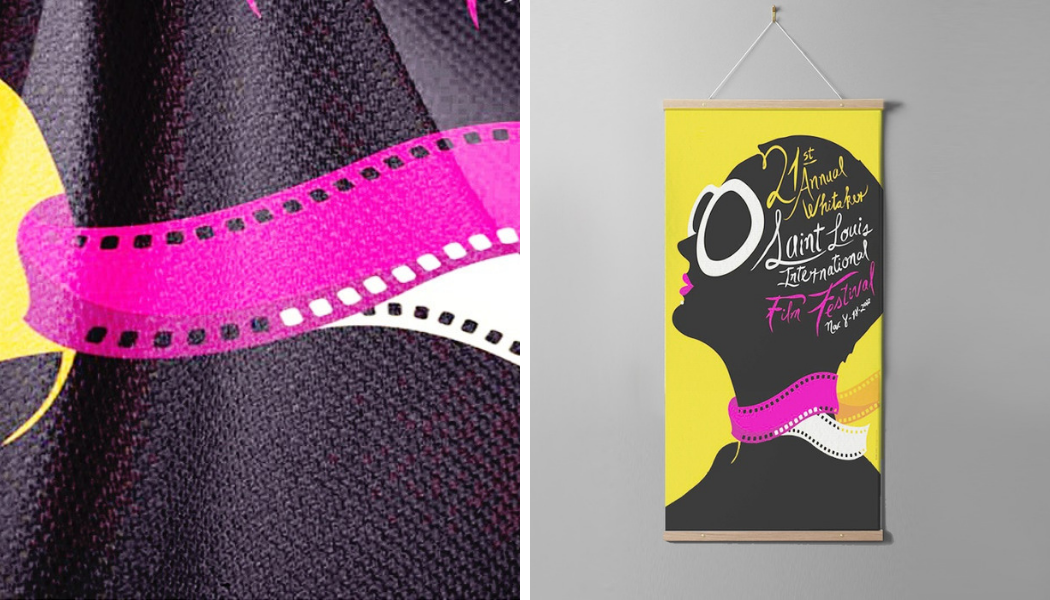 Create super-stylish poster banner graphics with Roland DG Texart dye sublimation printers and heat transfer them onto polyester fabrics— get ultra-vivid colour results with ink options that include fluorescent inks.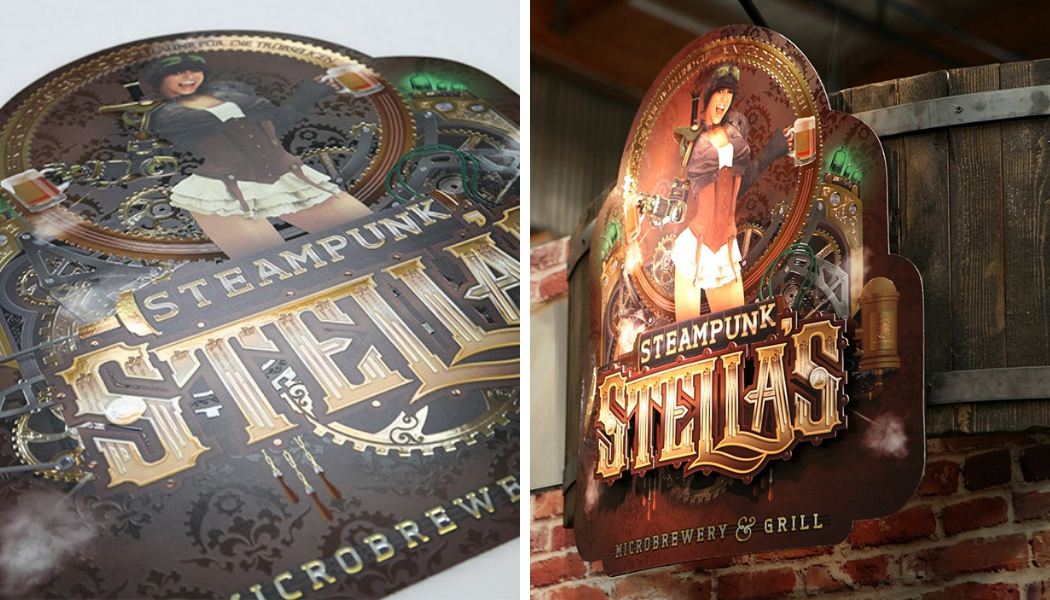 Equipped with the amazing VersaUV LEC UV printer cutters that print, cut, crease, and emboss, you can create die-cut posters on cardstock with dazzling clear ink effects and eye-popping metallic ink finishes.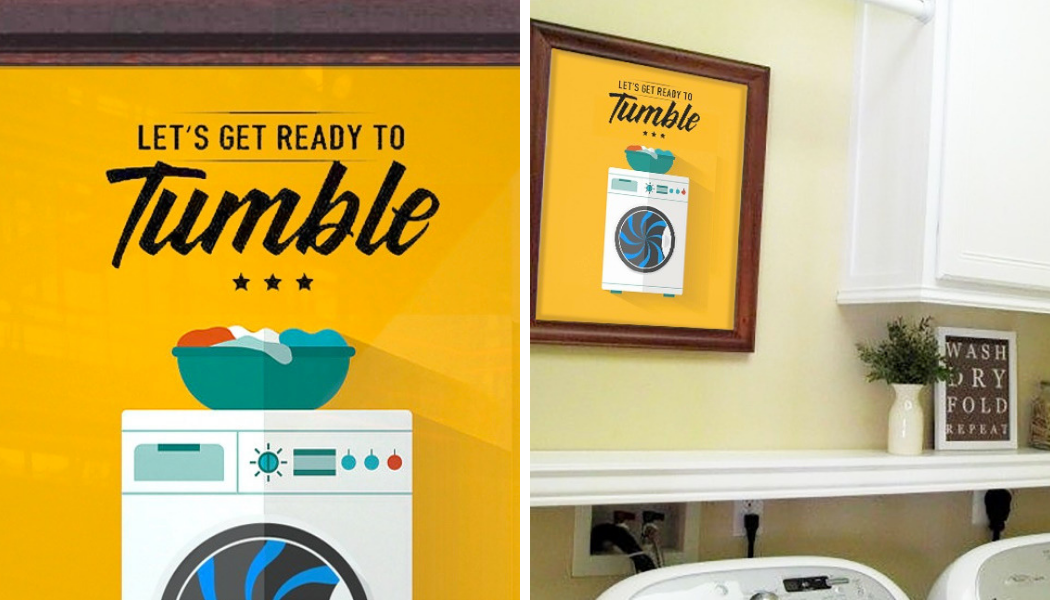 For making quick, colourful posters for arts, crafts and graphics projects, the Roland DG BN-20 printer cutter gives you a formidable desktop print solution, including metallic ink options and other unique features.
Get Your Poster Creative Juices Going!
For more inspiring ideas on the types of posters you can create with Roland DG technology, take a look at the
printer range on our website
.