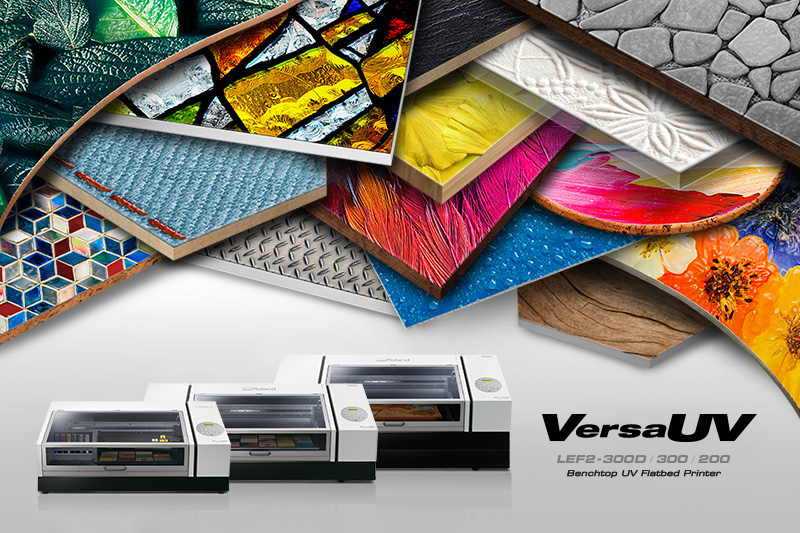 NEW

LEF2-300D
LEF2-300, LEF2-200 Benchtop UV Flatbed Printers
LIST PRICE

LEF2-200
AU $33,984.50

LEF2-300
AU $46,447.50

LEF2-300D
AU $53,529.30

RRP inc. GST

RENTAL PRICE

LEF2-200
AU $774 / Month

LEF2-300
AU $1049 / Month

LEF2-300D
AU $1209 / Month

For 60 months inc. GST

Roland Rental
Your customers want something unique. Give them something extraordinary with the VersaUV LEF2 series: the latest generation of Roland DG's award-winning benchtop UV printers. Simple to operate and packed with potential, the LEF2 series enables direct printing onto a huge range of materials and objects – producing stunning colour, realistic textures and stylish embossed effects.
Choose LEF2-200 (508mm (w) x 330mm (d) x 100mm (h)) for versatile product personalisation.
Choose LEF2-300 (770mm (w) x 330mm (d) x 100mm (h)) for higher-volume customisation.
Choose LEF2-300D (770mm (w) x 330mm (d) x 200mm (h)) for printing on taller objects.
Fast, on-demand printing on one or many items
The Roland DG VersaUV LEF2 series really pushes the boundaries of what's possible with print, adding value to off-the-shelf items by transforming them into unique, personalised pieces. Customise small and medium-sized items on demand by adding corporate branding and stunning graphics - from a single object to a short production run.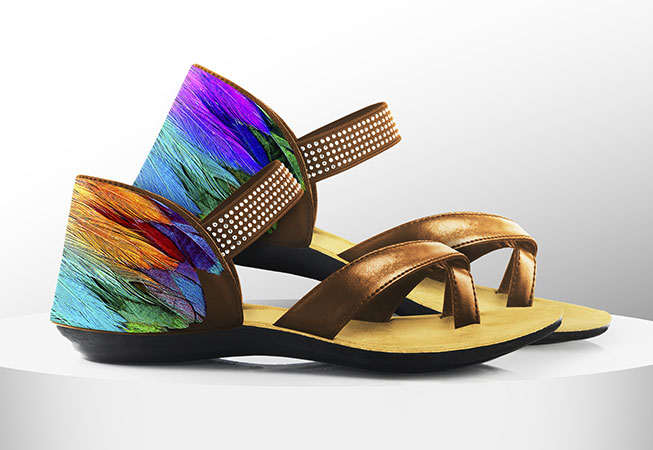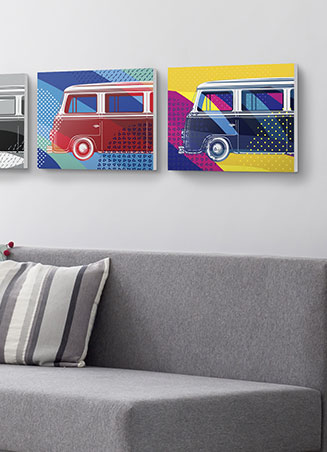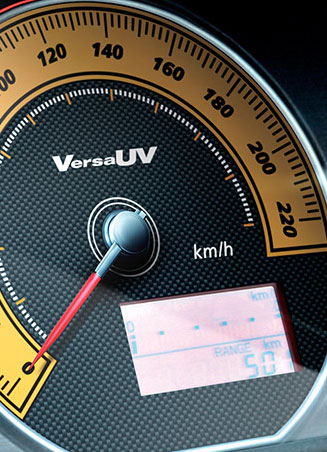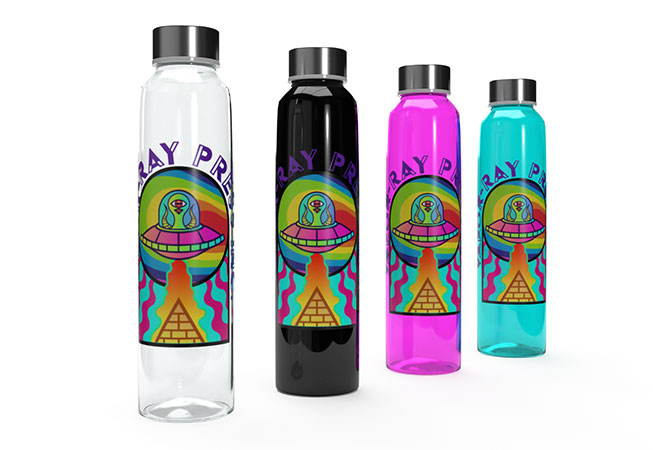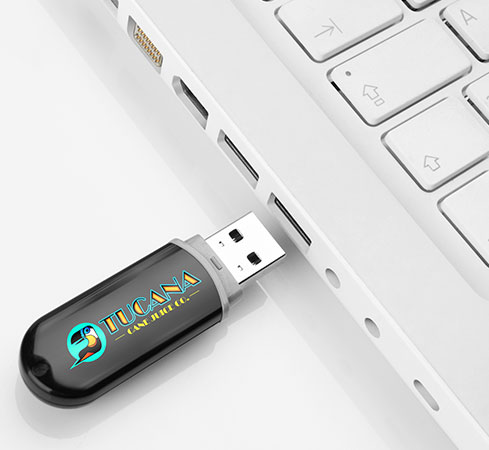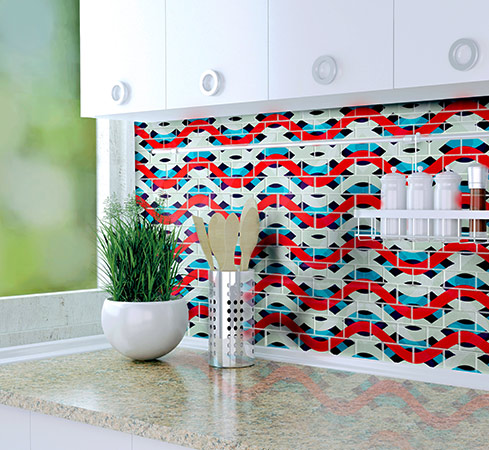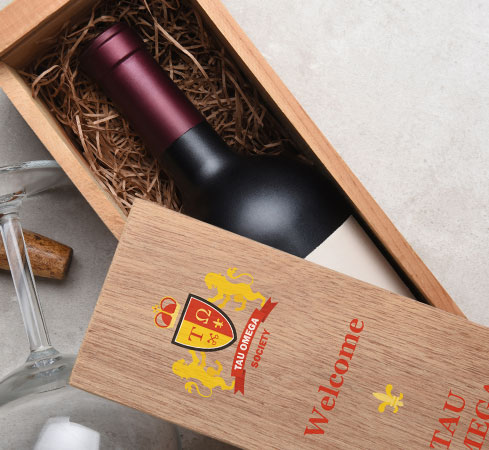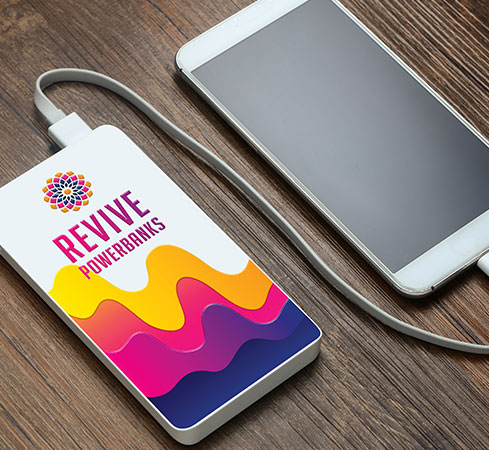 Print objects up to 200 mm
The LEF2-300D supports a maximum thickness of 200 mm (7.87 in.) in the height direction, allowing you to print not only on thicker materials, but also on a wider variety of shapes by incorporating a more diverse assortment of jigs.

Print directly onto a wide range of media
VersaUV LEF2 series technology makes it easy and efficient to print stunning, premium-quality photographs, graphics and finely-detailed text onto almost anything. Instantly curable Roland DG ECO-UV inks – including white and gloss options- are compatible with a jaw-dropping range of hard and soft materials, such as PVC and plastics, acrylic, canvas, wood, leather, aluminium, metals, glass.
Feel the Colour with Gloss ECO-UV Ink
Add gloss or matte finishes, realistic textures, or 3D embossed effects to add a whole new dimension of "touch and colour." Develop your own special finishes or choose from seventy-two, ready-to-use texture patterns in our Roland DG Texture System Library. Roland DG ECO-UV clear ink also enables you to print functional tactile finishes such as Braille and raised text directly to media in shiny gloss or matte.
Multi Layered Printing
Gloss Finish
Matte Finish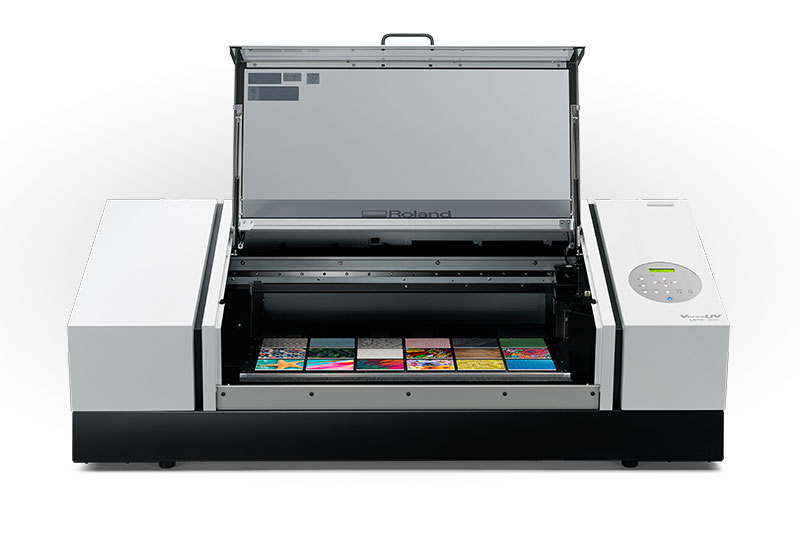 State-of-the-Art Ink Printing
Print graphics with smooth colour and exceptional detail on a virtually limitless range of merchandise, materials and products.
CMYK, White and Gloss ECO-UV inks offer stunning results.
ECO-UV inks are engineered for use on all applications — you don't need to purchase multiple ink sets for different media use.
Create colours that pop on dark or clear substrates with White ink that acts as a spot colour.
Optional Primer ink enables you to prep the surface of materials like acrylic and plastic for full-colour customisation.*
An Automated Ink Circulation System stops ink pigments from settling in the ink lines for even consistency.
Mist Filters catch the surplus ink that mists off the edges of your media to avoid over spray and keep ink from falling on internal components.

* For optimum primer results, it's highly recommended that users test for adhesion to media items before final production
A Choice of Productivity and Printing Areas
The LEF2 lineup includes three models with different work sizes and printing speeds. Choose the one that best suits your work volume and the size of the material you wish to print.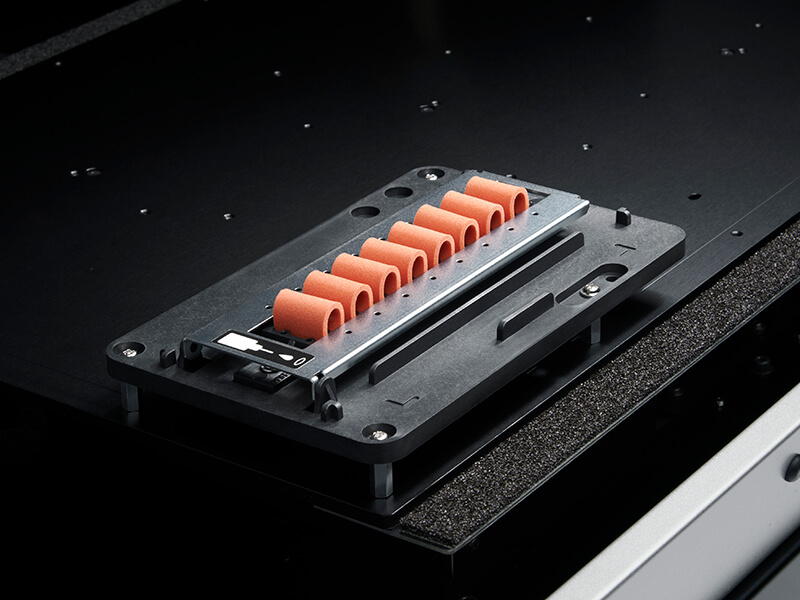 High Reliability and Safety
The LEF2 series adopts a new cleaning system for improved operation and reliability. A Head Refresh feature removes any ink remaining on the print heads and cleans the print head surface to maintain the health of your printer.
Should a print head clog, a new Nozzle Mask function allows you to continue printing while using the remaining part of the print head. An airtight cover protects operators from UV light and prevents dust from settling onto the surface of materials while printing. The LEF2 series UV printers require no special electrical requirements, are simple to operate and run safe, clean and cool.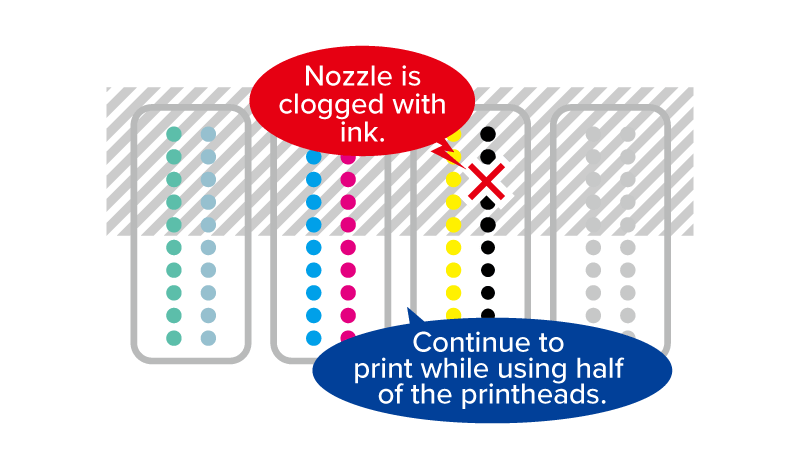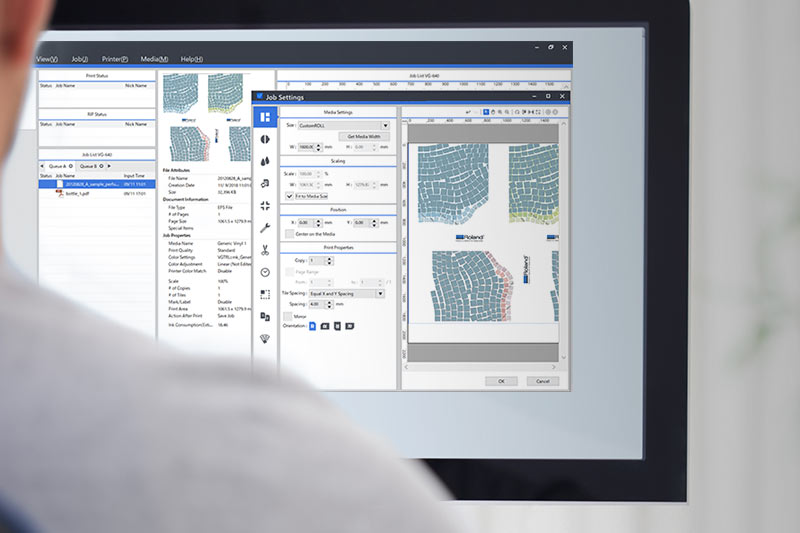 Included VersaWorks 6
RIP Software
The latest edition features powerful new 64-bit processing and RIP capabilities, plus the easy cropping, tiling, nesting, and other advantages of the world's most popular RIP software.
New features include new print queue options, UV post cure within the RIP, and 16-pass print mode (standard 720x720)
Automatically generate White, Gloss and Primer layer directly in the RIP software with a Special Colour Plate Generation feature.
Variable data options for printing multiple images and text onto items in a single print run.
Rotate, set spacing and maintain clip position within the RIP to give you more control when printing graphics and applying Gloss ink effects.
Create colour consistency with select Roland DG devices— print, scan and transfer colour values.
Productivity Features
Intelligent Test Printing
Save time and materials by altering the test print position— test print on the same material multiple times.
Roland DG Intelligent Pass Control
Controls dot placement between each pass for faster throughput and excellent image quality in all print modes.
LED Pointer Set-Up
The built-in LED alignment system sets the origin point when printing on different media – use it as a two-point reference to detect flat substrates or as a centre origin point of reference on curved or odd-shaped items.
Roland OnSupport
You'll receive an e-mail or smart phone alert when ink is low or when a job is complete for an unattended, worry-free operation.
Vacuum Bed
Ideal for efficiently and accurately securing thin materials and delicate media, the LEF2-300 and LEF2-300D feature a built-in vacuum table for stable printing and high-quality results. An optional vacuum table is also available for the LEF2-200.
RotaPrint Accessory
Get excellent print results when printing on cylindrical objects with an optional machine attachment.
Additional Information
Expand All
|
Collapse All
Specifications 
LEF2 Series

LEF2-300D

LEF2-300
LEF2-200
Printing method
Piezo ink-jet method
Attachable objects to be printed on
Width
Max. 800 mm (31.5 in.)
Max. 538 mm (21.2 in.)
Length
Max. 360 mm (14.2 in.)
Max. 360 mm (14.2 in.)
Thickness
Max. 200 mm (7.87 in.)*1
Max. 100 mm (3.94 in.)
Max. 100 mm (3.94 in.)
Weight
Max. 8 kg (18 lb.)
(When using an additional table: Max. 2 kg (4.4 lb.))
Max. 8 kg (18 lb.)
Max. 5 kg (11 lb.)
Maximum printing width/printing length
Max. 770 (width) × 330 (length) mm (30.3 × 13 in.)
Max. 508 (width) × 330 (length) mm (20 × 13 in.)
Ink
Type
ECO-UV (EUV, EUV4) 220 ml cartridge, ECO-UV (EUV4) 500 ml cartridge (White ink is not available in 500 ml cartridges.)
ECO-UV (EUV, EUV4) 220 ml cartridge
Colors
Six colours (cyan, magenta, yellow, black, white, and gloss × 2)
Six colours (cyan, magenta, yellow, black, white, and gloss) and primer
Five colours (cyan, magenta, yellow, black, and white)
Five colours (cyan, magenta, yellow, black, and white) and primer
Six colours (cyan, magenta, yellow, black, white, and gloss)
Ink-curing unit
Built-in UV-LED lamp
Printing resolution
Max. 1440 dpi
Distance accuracy *2
±0.3 mm (±11.8 mil) or ±0.3% of the specified distance, whichever is greater
Position reproducibility *2
±0.2 mm (±7.9 mil) or ±0.1% of the specified distance, whichever is greater
-
Connectivity
Ethernet (10BASE-T/100BASE-TX, automatic switching)
Power-saving function
Automatic sleep feature
Power requirements
AC100 to 240 V ± 10%, 2.1 A, 50/60 Hz
AC100 to 240 V ± 10%, 1.8 A, 50/60 Hz
Power
consumption
During operation
Approx. 178 W
Approx. 149 W
Sleep mode
Approx. 18 W

Approx. 13 W
Acoustic
noise level
During operation
60 dB (A) or less
During standby
49 dB (A) or less
Outer dimensions
1,560 (W) × 955 (D) × 676 (H) mm
(61.4 [W] × 37.6 [D] × 26.6 [H] in.)
[When the ink-cartridge tray is attached;
1,866 × 955 × 676 mm (73.5 × 37.6 × 26.6 in.)]
1,560 (W) × 955 (D) × 576 (H) mm
(61.4 [W] × 37.6 [D] × 22.7 [H] in.)
[When the ink-cartridge tray is
attached; 1,866 × 955 × 576 mm
(73.5 × 37.6 × 22.7 in.)]
1,202 (W) × 962 (D) × 549 (H) mm
(47.3 [W] × 37.9 [D] × 21.6 [H] in.)
Weight
166 kg (366 lb.)
144 kg (317.5 lb.)
110 kg (242.5 lb.)
Environment
During operation
Temperature: 20 to 32°C (68 to 90°F) (22°C (72°F) or higher recommended), Humidity: 35 to 80% RH (no condensation)

Not operating
Temperature: 5 to 40°C (41 to 104°F), Humidity: 20 to 80% RH (no condensation)
Included items
Power cord, software RIP, cleaning liquid, drain bottle, manuals, etc.
*1 Use a spacer table for printing targets with a thickness of 0 to 100 mm (0 to 3.94 in.).
*2 Temperature for LEF2-300 and LEF2-300D is 23°C (73°F) and for LEF2-200 is 25°C (77°F). Humidity: 50% RH
This device is capable of printing on a wide variety of substrates. However, the print quality or the ink adhesion may vary according to the substrate used and it is strongly recommended to test the substrate for compatibility to ensure optimal print results.
Vaporized components may slightly irritate the eyes, nose and/or throat during and following printing with this product. If continuously printing in a closed space, the density of volatile compositions will accumulate and may irritate the eyes, nose and /or throat. Roland DG strongly recommends that you install a ventilation system and use this product in a well-ventilated room. For more information, please contact your local distributor or dealer.
VersaWorks 6 System Requirements

| | |
| --- | --- |
| Operating System | Windows® 10 (32/64-bit), Windows® 8.1 (32/64-bit), Windows® 7 Ultimate / Professional (32/64-bit) |
| CPU | Intel® Core™ 2 Duo, 2.0 GHz or faster recommended |
| RAM | 2 GB or more recommended |
| Video card and monitor | A resolution of 1,280 x 1,024 or more |
| Free hard-disk space | 40 GB or more recommended |
| Hard-disk file system | NTFS format |
| Optical drive | DVD-ROM |
| Other | Internet connection recommended |
Choose an LEF to Suit Your Budget and Your Business 
VersaUV LEF2-300D
VersaUV LEF2-300
VersaUV LEF2-200
VersaUV LEF-12i
Maximum Print Area
30" × 13"
770 mm × 330 mm

30" × 13"
770 mm × 330 mm
20" × 13"
508 mm × 330 mm
12" × 11"
305 mm × 280 mm

Maximum Thickness for Printable Objects:
Max. 7.87 in.
Max. 200 mm
Max. 3.94 in.
Max. 100 mm
Max. 3.94 in.
Max. 100 mm
Max. 3.94 in.
Max. 100 mm
Ink Configuration Options
CMYK + Clear (gloss) + Clear (gloss)+ White

CMYK + Clear (gloss) + White+ Primer

CMYK + Clear (gloss) + White

CMYK + Primer + White

CMYK + White + White

CMYK + Clear (gloss) + White

Included RIP Software
VersaWorks 6
Accessories
BOFA air filtration system (optional)
Ideal For
Ideal for printing on thicker items as well as items whose shapes require jigs for positioning in order to print properly.
Volume production of small to medium-sized items, plus pre-primed printing onto various substrates and unique surfaces.
Short-run customisation of small to medium-sized items, plus pre-primed printing onto various substrates and unique surfaces.
Short-run customisation of USB drives, smart phone covers, photo frames and other small objects.


Explore LEF-12i