Introducing the New DWX-53DC
Changing
the World
of Dental Labs
DWX-53DC Dry Dental Milling Machine with Automatic
Disc Changer
LIST PRICE

AU $69,294.50

RRP inc. GST

CAM software and extraction unit not included

RENTAL PRICE

AU $1,537

For 60 months inc. GST

DGSHAPE Finance
DGSHAPE takes a purpose-driven approach to the process of innovation. It's a combination of product and opportunity that enables us to consistently deliver quality and value to the dental lab community. This well-structured solution is in a class of its own, the NEXT GENERATION of DWX…the new DWX-53DC.
Elegant new design
New and improved high-performance spindle
Sealed chamber to keep milling waste isolated
Built in webcam for real-time mill monitoring
DGSHAPE CLOUD performance visualisation software
Optional tablet integration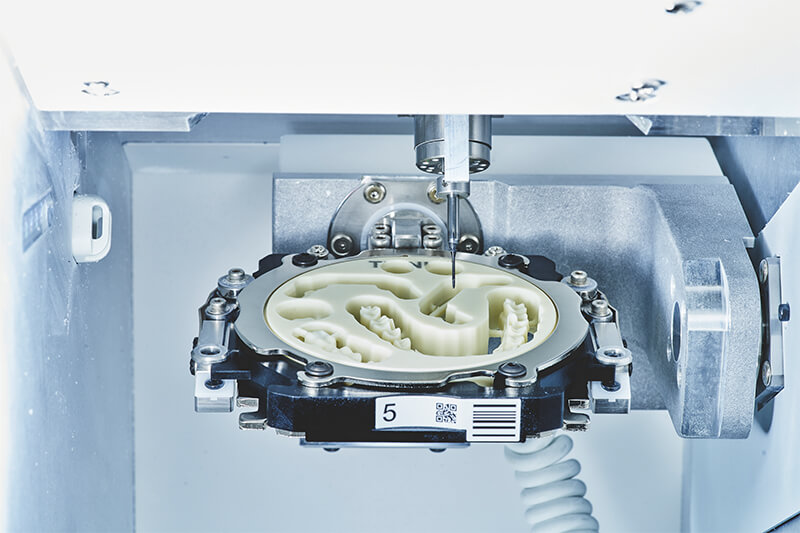 All-New Redesigned, More Robust User-Replaceable Spindle
The DWX-53DC features an all-new redesigned, more robust, user-replaceable spindle for 3x tool gripping power for more efficient, predictable milling of PMMA applications. The user-replaceable spindle can be replaced effortlessly in a matter of minutes, without the need to call or schedule a service technician. No special tools, testing, or training are required.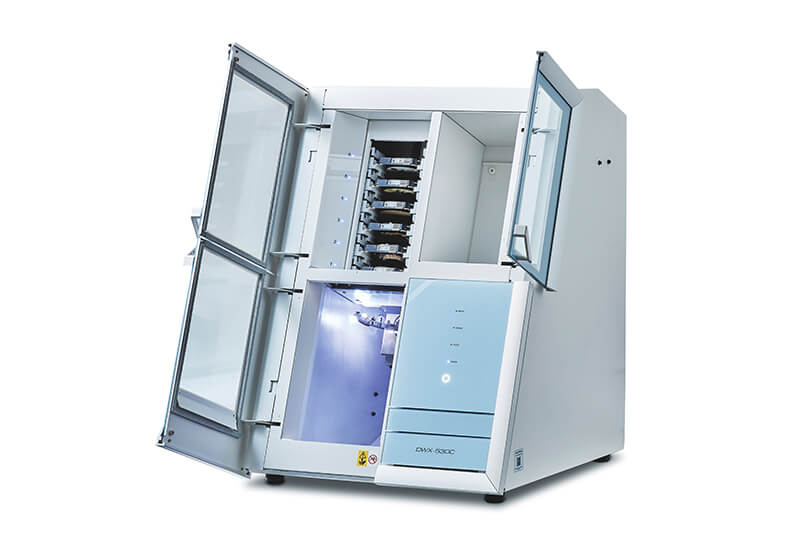 Unattended, Intelligent, 24-Hour Productivity
The DWX-53DC dental milling machine is equipped with a fully integrated webcam for 24-hour remote monitoring and milling capabilities. It's as simple as 1,2,3... Power it on, let it go, and automatically mill a full-range of quality restorations with complete unattended confidence.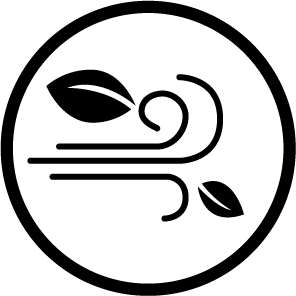 New Automated Eco-System
A cleaner workspace makes for a more productive workspace. The DWX-53DC's new automated eco-system promotes cleaner milling and less machine maintenance.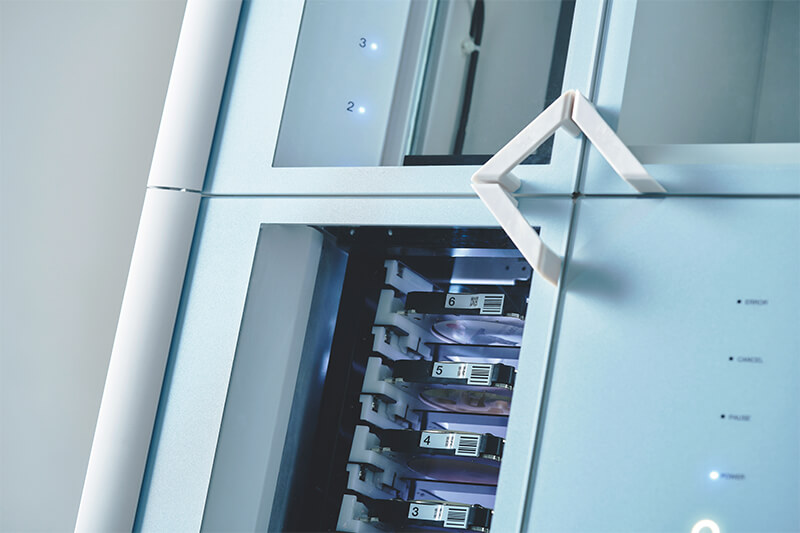 Automatic Disc Changer (ADC)
The DWX-53DC's new enhanced disc changer has a 50% faster disc exchange for increased production with 24-hour milling capacity and capabilities. Load up to six material disc adapters to include a combination of materials to suit the needs of your business and let the DWX-53DC go to work.

5-Axis Milling
A smooth and steady system provides superior milling results — simultaneously rotating and tilting discs for deep undercuts and also milling large arch restorations and other full-mouth prosthetics.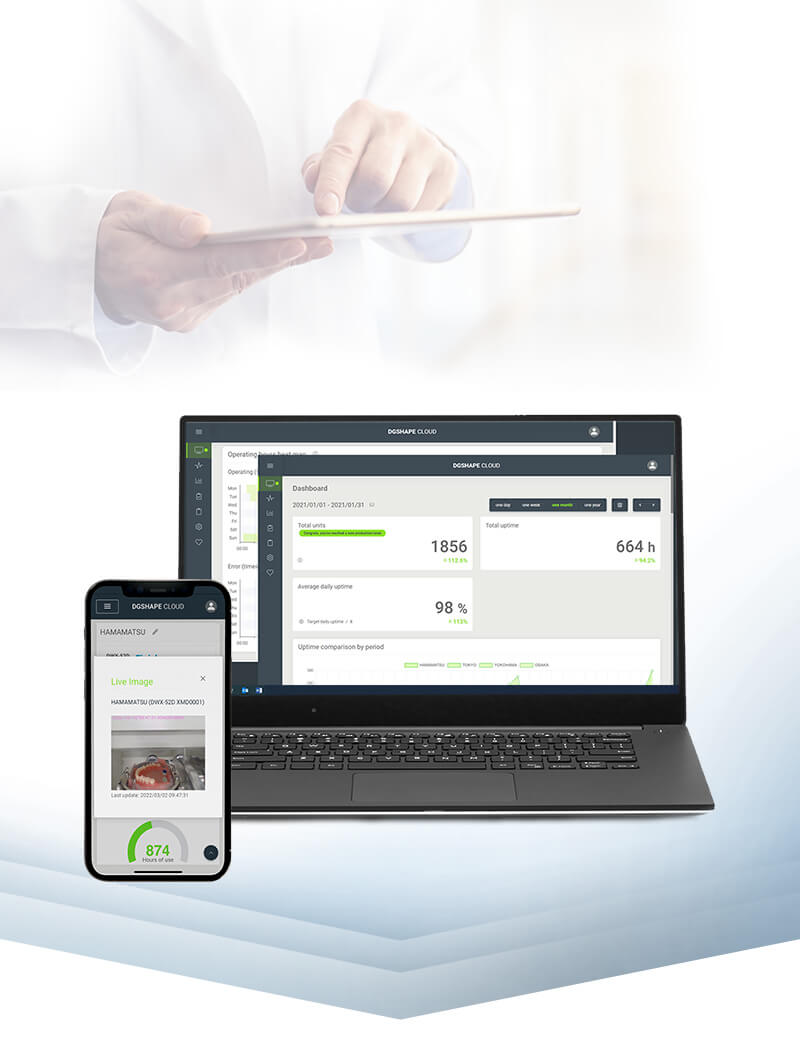 NEW
DGSHAPE CLOUD

Remote Management of All Current

DGSHAPE Dental Mills from One Location

Enhance your business' ROI and minimise downtime with DGSHAPE CLOUD performance visualisation software that allows for remote monitoring of the new DWX-53DC, DWX-52DCi, DWX-52D and DWX-42W mills from one location, desktop or mobile. The new, enhanced dashboard with artificial intelligence (AI) allows for remote monitoring of mill performance, productivity, mill maintenance, tool usage and more.

Click here to register for your free account today.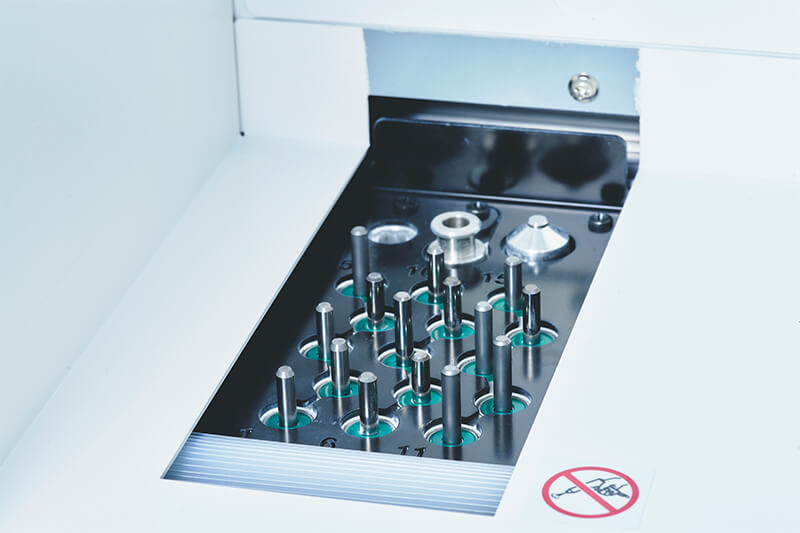 Intelligent Tool Control (ITC)
DGSHAPE's proprietary VPanel software simplifies operation. The ITC function automatically swaps out tools that have reached their designated lifespan eliminating time-consuming production errors and interruptions.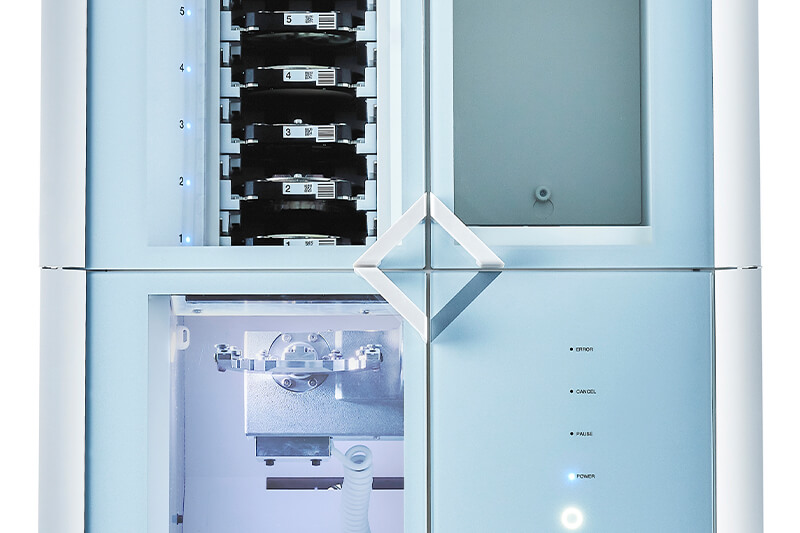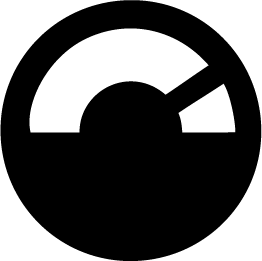 Automatic Pressure Control
DGSHAPE's automated regulator eliminates the need for manual air control adjustments by changing air volume based on material data via the CAM software.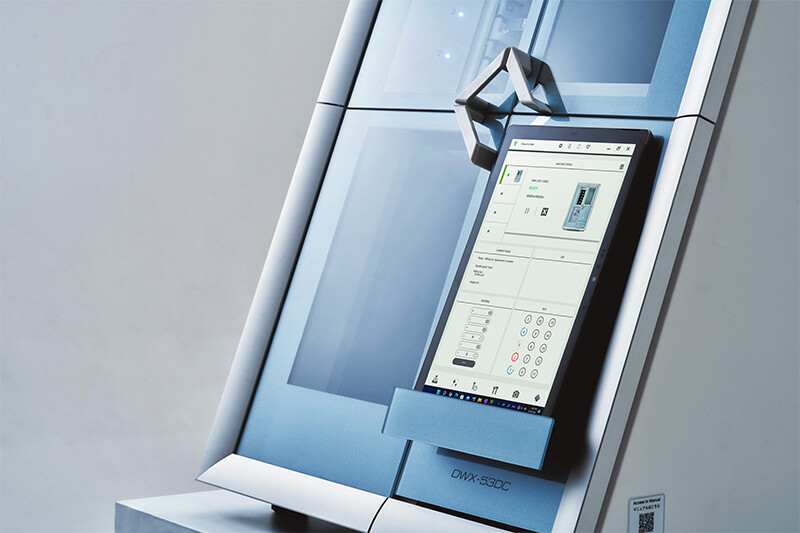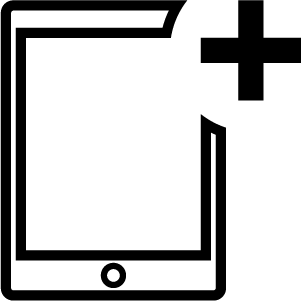 Optional Feature
Option to integrate Microsoft® Surface Pro*
Models 7, 7+ or Go3 with i5 processor recommended for use with DWX-53DC
Available via a Microsoft authorised reseller
* Not included with the purchase of the DWX-53DC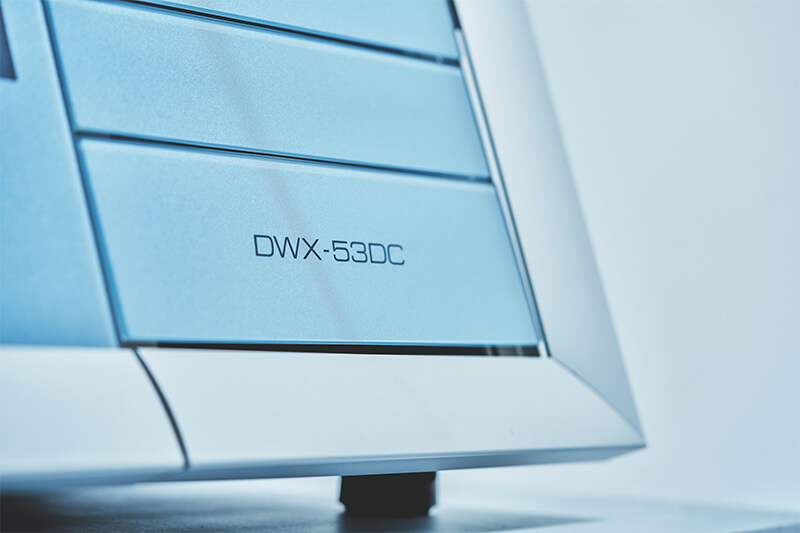 Highest Clinical Standards
The DWX-53DC is made in Japan as a Class I medical device. With meticulous build quality and in accordance with the highest Japanese industrial standards, it gives users added assurance should any medical compliance laws change.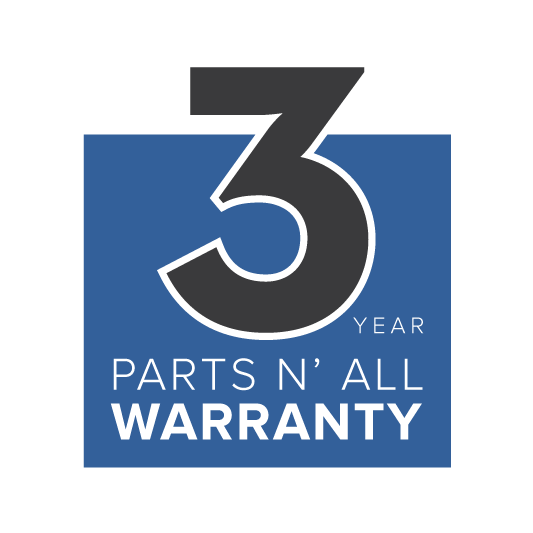 Warranty and Support
A three-year warranty plus support from a network of dedicated dealers and certified service engineers ensures that your machine is always up-and-running. From our dedicated customer support team to a wealth of training and education, DGSHAPE cares about your customer needs before and after you purchase your device.

Peace-of-Mind Reliability and Support
For 40 years, Roland DG has been at the forefront of advanced machine manufacturing and offers practical and reliable technology with unmatched service and support.
The new DGSHAPE by Roland DG brand delivers digital solutions that make it incredibly easy for labs to produce high quality, cost effective dental prosthetics and restorations while improving workflow efficiencies.