Roland DG Products for Interior Design
If your aim is to create inspirational interiors which reflect your clients' individual lifestyles and fit their budget, Roland DG digital wide format printers can help you deliver stunning results.
Produce Wallpapers, Wall and Floor Art, Window Graphics and More
Capable of printing on a wide range of media, Roland DG eco-solvent printers and integrated printer cutters are ideal for producing a host of high-end wall graphics ready for final installation. Whether you're looking to create one dramatic feature wall, or you want a wall space to impress without overwhelming, Roland DG devices can help create walls with the 'wow' factor.
Digital printing offers easy and accurate proofing for you and your clients. Print samples, swatches and mock-ups for approval on the same device which will produce the finished product, or closely representing the final output. Experiment with texture and patterns in a range of scales and sizes and to incorporate your designs. Wide format digital printing is a great way to expand your range of consulting services and offer truly personalised solutions that will wow your clients.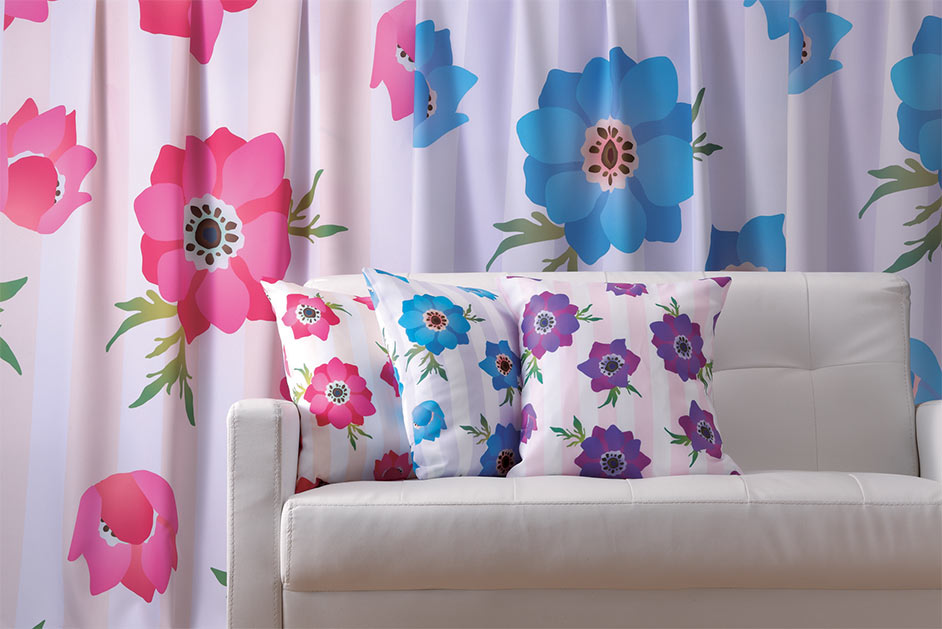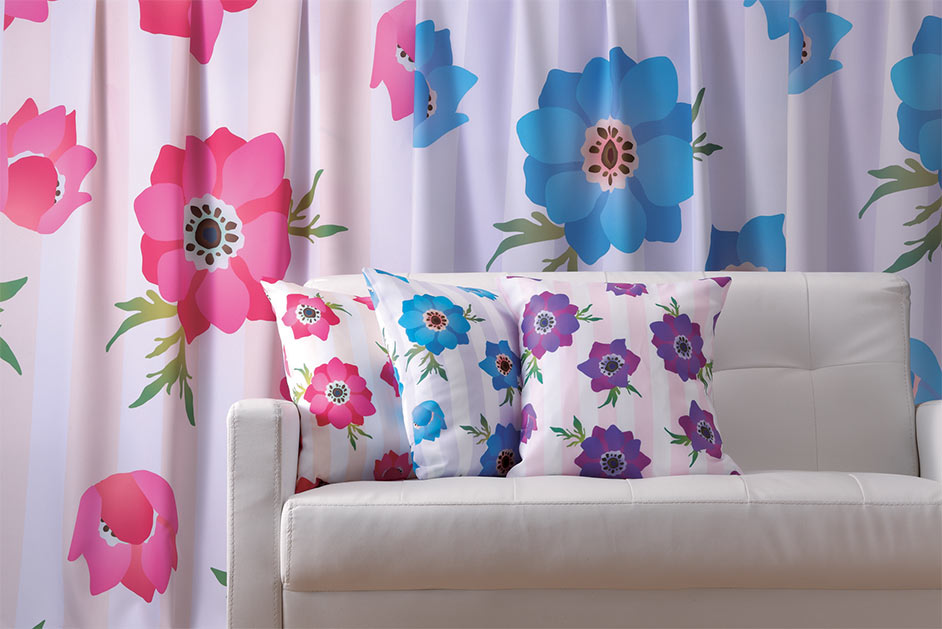 Brilliantly Simple Production of Textiles and Soft Furnishings
Roland DG's Texart dye sublimation printers are perfect for the production of fabrics and coated surfaces. Producing a vast range of colours is simple – an 8 colour ink configuration, including Orange and Violet, offers an extremely wide colour gamut. With sublimation printing, you can offer your clients a comprehensive range of solutions including curtains and blinds, carpets and rugs, upholstery, cushions, tablecloths, and bed linen.
Create Custom Furniture, Accessories and Accents
For smaller pieces and accents, Roland DG's range of ECO-UV devices produce intricate and durable designs effectively and efficiently. Create stunning one-off designs or short production runs. Personalise vases, lamps, picture frames, door handles and much more. Print directly onto wood, acrylics, leathers and other unique and dimensional materials to create personalised furniture, or use an integrated printer and contour cutter to customise pieces with wraps or transfers.