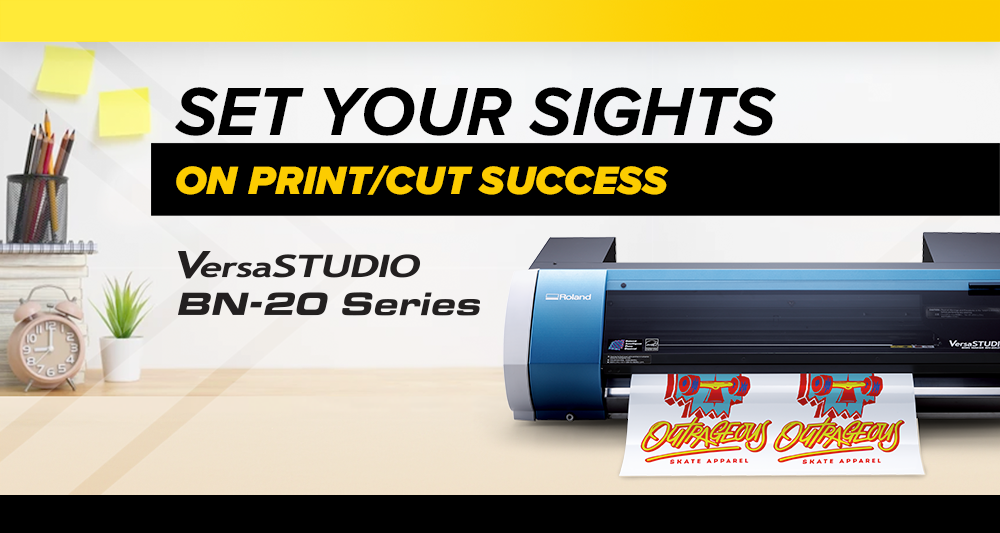 VersaSTUDIO BN-20, BN-20A Desktop Inkjet Printer Cutters
LIST PRICE

BN-20A
AU $9,511.70

BN-20
AU $10,758

RRP inc. GST

LIST PRICE

BN-20A
AU $229 / Month

BN-20
AU $258 / Month

RRP inc. GST

Roland Rental
Start building a t-shirt, poster, sticker, and decal graphics printing business, all from the comfort of your desktop. With VersaSTUDIO BN-20 printer cutters, you can print, cut, and create super high-quality graphics without the super high price tag.
Easily the most versatile print devices in their class— print and cut on a huge range of vinyl, films, and media
In addition to traditional graphics, you can create heat transfer graphics for jerseys, hoodies, bags and more
Legendary Roland DG machine reliability combines with exceptional image quality and colour to give you the solution you need to succeed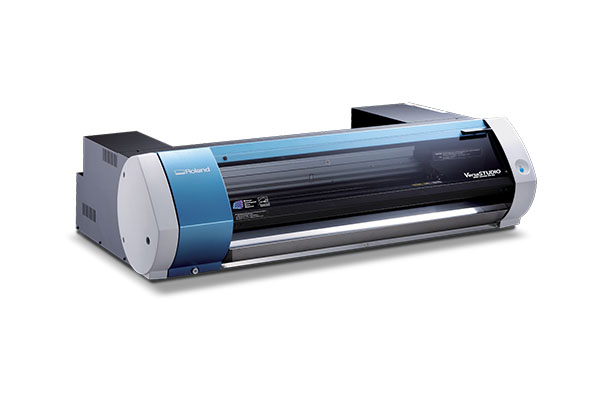 BN-20
PRINTER CUTTER
AU $10,758.00
RRP inc GST
CMYK + White or Metallic
INK CONFIGURATIONS
Graphics, Apparel, Labels,
Decals, Signs, Displays,
Posters, Vehicle graphics,
Art and Wall décor
Applications
An automated ink circulation system
recirculates White ink
and reduces ink waste.
ADDITIONAL PRINTING ON DARK, CLEAR, AND METALLIC MEDIA
Special Features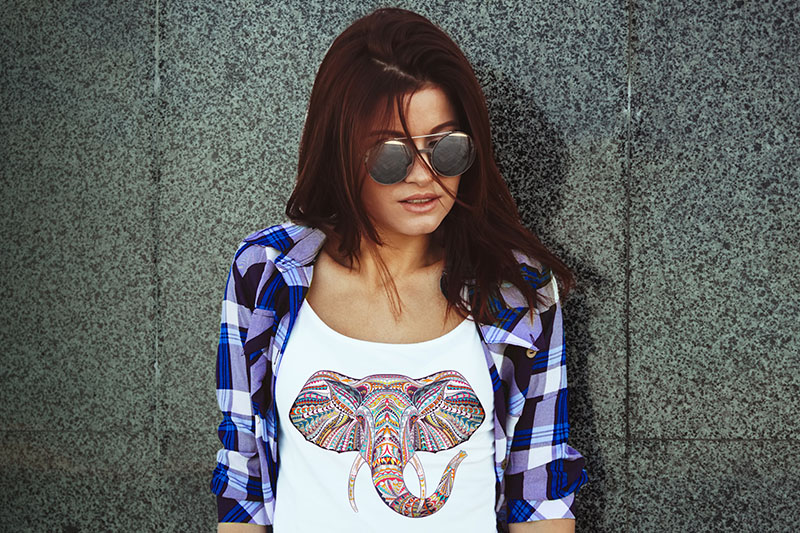 BN-20's Love
Creative People
Despite a low-price tag that makes it comparable to "art and graphics printers" on the market, BN-20 printer cutters are serious machines that offer seriously great results. Used by everyone from hobbyists who are looking to take their home business to the next level, to graphic design professionals who need quality and versatility from a desktop device to businesses that want to create custom graphics from their stores and offices, BN-20 technology empowers creative people to do amazing things.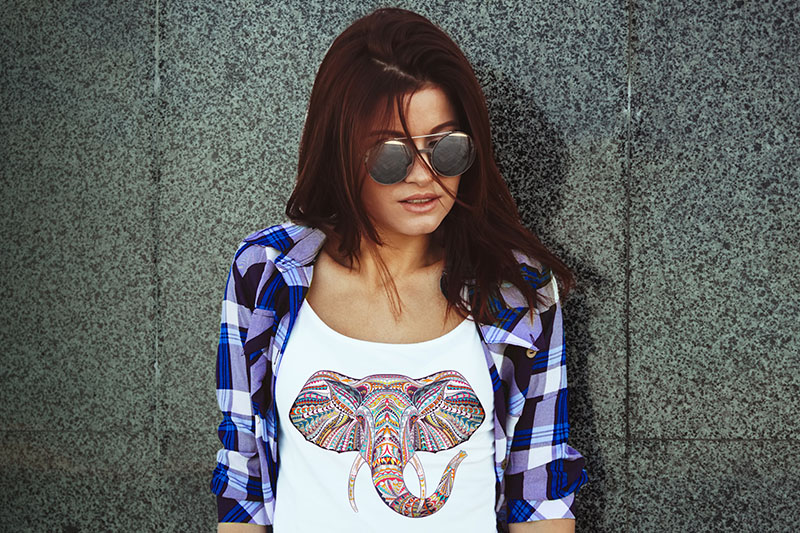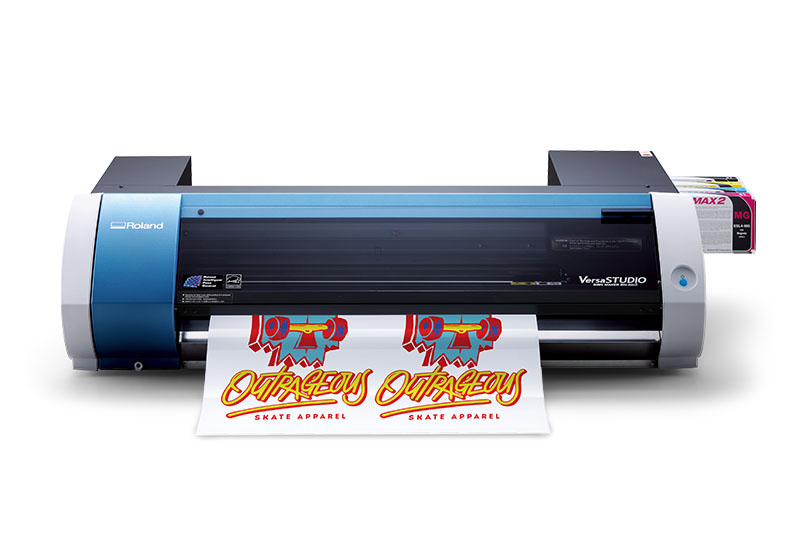 Create Print and Cut Graphics
with One Awesome Machine
Not only do BN-20 devices print quality graphics up to 1440 dpi, but they can automatically contour cut them as well! This means you can create labels, decals, t-shirt transfers and other products that are cut to the unique compositions of your designs.
A state-of-the-art cutting operation provides consistent results and isn't prone to the problems inherent in craft cutter devices with simple up/down electronic controls. Instead, they ensure super-crisp cutting results on a huge diversity of products— supporting rolls up-to 515mm wide and weighing up-to 6kg.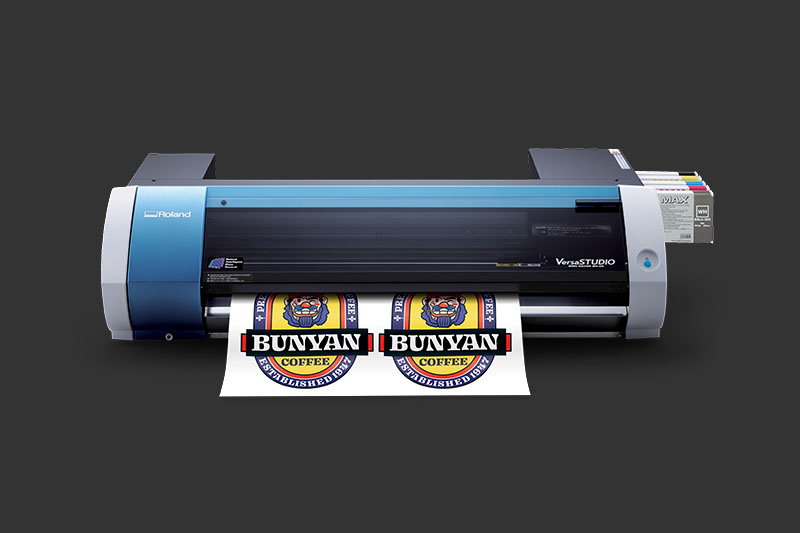 Now compatible with True Rich Color presets in VersaWorks 6 to widen your colour gamut and achieve bolder and more targeted colour results.
A simplified media feed system automatically aligns roll media for printing— ensuring proper placement and tracking.
Print, cut and laminate graphics— remove prints, laminate, and reload for cutting— automatically realigning and compensating for skew and distortion.
The BN-20's Energy Star® seal of approval guarantees maximum energy efficiency to lower your electric bills.
Roland DG OnSupport automatically manages your production— e-mailing you when ink is low, a job is finished, or you need to download a firmware upgrade.
The BN-20A model features a streamlined installation process for easy set-up.
Produce and Profit from Graphics with the BN-20
BN-20 devices are perfect for prints, posters and stickers and producing on-demand, heat transfer custom graphics for t-shirts, hoodies, bags and many more popular and profitable items.
Apparel Profit Calculator
Numbers shown are estimates based on averages only and will vary by each job and use.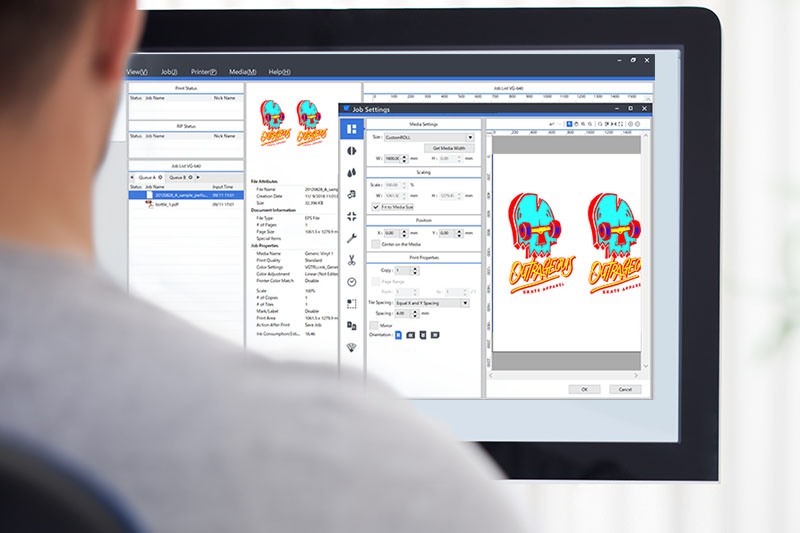 Included VersaWorks 6
RIP Software
BN-20 devices have been engineered to make print production easy for users of all skill levels. In addition to a simplified control panel operation, it includes VersaWorks 6 RIP software, with powerfully simple RIP production tools, for managing all your print and cut output.
HARLEQUIN RIP dual core engine and 64-bit native processing for enhanced speed and file handling.
Easy drag-and-drop interface allows you to quickly add jobs to the print queue.
Add cut lines directly in the RIP— change vector data into cut line data.
Integrated spot colour libraries include Pantone and Roland DG Colour libraries.
A variety of profiles designed for different types of application, enable high-quality print output without difficult settings.
Intuitive tiling, cropping, nesting and other features that have made VersaWorks the world's favourite software RIP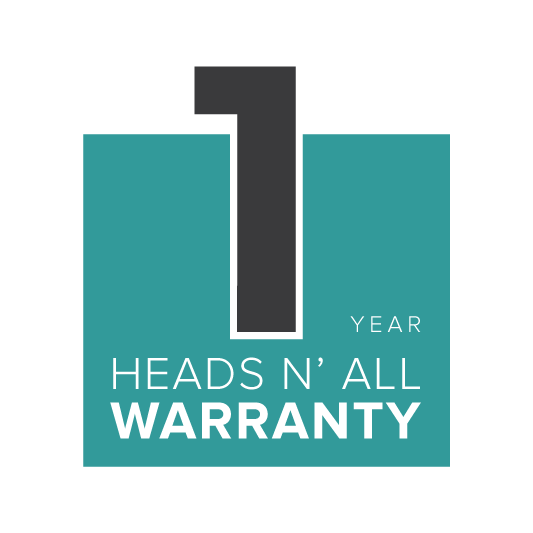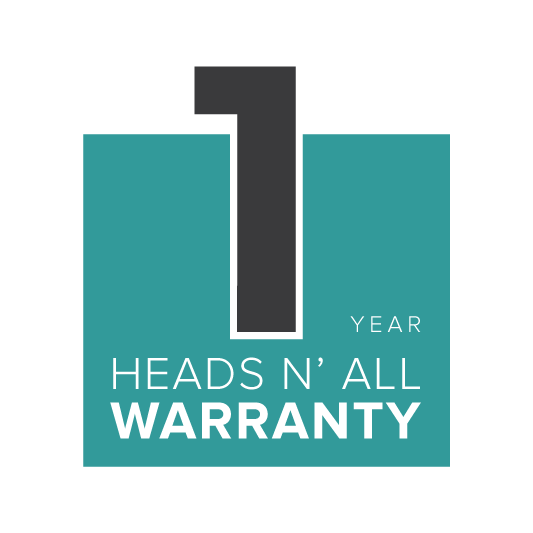 Roland DG's Industry-Leading Warranty and Support
For over 35 years, Roland DG has earned a reputation for building long-lasting, high-performance devices. BN-20 devices are no exception and feature legendary Roland DG reliability for continuous, economical production—all backed with first-rate customer service and support.
For added assurance and peace-of-mind, BN-20 printer cutters are supplied with a One Year Heads N' All Warranty upon registration.
Additional Information
Expand All
|
Collapse All
Specifications 
VersaStudio BN-20 Series
Model
VersaStudio BN-20 Series
Printing method / Cutting method
Piezoelectric inkjet / Grit roller feed
Acceptable media
Width
5.9 to 20.3 in. (150 to 515 mm)
Thickness
Printing: Maximum 39 mil (1.0 mm) with liner
Cutting: Maximum 16 mil (.4 mm) with liner
Roll Weight
Maximum 13.2 lbs (6 kg)
Roll Outer Diamater
Maximum 5.9 in (150 mm)
Core Diamater
2 in (50.8 mm)or 3 in (76.2 mm) cores
Printing/cutting width1
Maximum 18.9 in (480 mm)
Ink Cartridges
Type & Capacity (BN-20)
Roland ECO-SOL MAX and ECO-SOL MAX 2, 220ml
Type & Capacity (BN-20a)
Roland ECO-SOL MAX 2, 220ml
Colors (BN-20)
5 Colour – CMYK+Wh (Cyan, Magenta, Yellow, Black, and White) or CMYK+Mt (Cyan, Magenta, Yellow, Black and Metallic Silver)
Colors (BN-20 & BN-20a)
4 Colour - CMYK (Cyan, Magenta, Yellow, Black)
Printing resolution
Max 1440 dpi
Cutting Blade
Type
Roland CAMM-1 series cutter blade
Cutting speed
0.4 (10 mm/s) to 5.9 in/s (150 mm/s)
Blade force
30 to 300gf
Software resolution (when cutting)
0.000984 in/step (0.025 mm/step)
Distance accuracy (when printing)2,3
Error of less than ± 0.3 % of distance traveled, or ± 0.3mm (0.012 in), whichever is greater.
Distance accuracy (when cutting)2,4
Error of less than ± 0.4 % of distance traveled, or ± 0.3mm (0.012 in), whichever is greater.
Repetition accuracy (When cutting)2,5
±0.004 in (± 0.1mm) or less
Alignment accuracy for printing and cutting2,6
±0.020 in (± 0.5mm) or less
Alignment accuracy for printing and cutting when reloading media2,7
Error of less than ± 0.5% of distance traveled, or ± 0.012 in (3mm), whichever is greater
Print Heater Temperature8
Fixed at 95o F (35oC)
Connectivity
USB 2.0
Power-saving function
Automatic sleep feature / AC 100 to 240V ± 10%, 1.0 A, 50/60 Hz
Power Consumption
During Operation
Approx. 90 W
Sleep Mode
Approx. 5.5 W
Acoustic Noise Level
During Operation
62 dB (A) or less
During Standby
42 dB (A) or less
Dimensions/Weight
39.7" W x 22.9" D x 11.5" H in.
(1009 W x 582 D x 293 H mm), 79.4 lb. (36 kg)
Operating Conditions
Power on
Temperature: 68o - 90o F (20 to 32o C), humidity: 35 - 80% RH (non condensing)
Power off
Temperature: 41o - 104o F (5 to 40o C), humidity: 20 - 80% RH (non condensing)
Included Items
Power cord, USB cable, blade, blade holder, downloadable software and manual library— including VersaWorks RIP and User's Manual
*1 The length of printing or cutting is subject to the limitations of the program.
*2 Using Roland specified media, loaded correctly, temperature: 25°C (77°F), humidity: 50 %RH, all pinch rollers are used, 25 mm or more for both right and left margins and 35 mm or more front margin, excluding expansion or contraction of the emdia, and all correction and adjustment functions of this machine have been made properly.
*3 Using Roland specified media, print travel of 1m.
*4 Using Roland specified media, cut travel of 1m.
*5 Range for assured repetition accuracy: Length 1,000 mm.
*6 Provided that media length is under 1,000 mm. Excluding possible shift caused by expansion/contraction of the media and/or by reloading the media.
*7 Using Roland specified media, data size: 1,000 mm in the media-feed direction, 480 mm in the carriage-movement direction. No lamination. Automatic detection of crop marks at 4 points when media is reloaded. Excludes the effects of skewed movement and of expansion and contraction of the media.
*8 Warm-up is required after power up. This may require 5 to 20 minutes, depending on the operating environment. The preset temperature may fail to be reached 35°C (95°F) depending on the ambient temperature and media width.
*9 Roland Software Package includes: Windows driver, OnSupport software, utility software and R-Works design software
Roland VersaWorks 6 System Requirements
Operating system
Windows® 10 (32/64-bit)
Windows® 8.1 (32/64-bit)
Windows® 7 Professional / Ultimate (32/64-bit)
CPU
Intel® Core™2 Duo, 2.0 GHz or faster recommended
RAM
2 GB or more recommended
Video card and monitor
A resolution of 1,280 x 1,024 or more recommended
Free hard-disk space
40 GB or more recommended
Hard-disk file system
NTFS format
Optical drive
DVD-ROM drive
Other requirements
Ethernet or USB port
Internet connection and web browser to use Roland@NET
Please note: Considering that you will be using software such as Illustrator, we recommend that you use as high performance computer as possible to reduce RIP processing time. We also recommend using a hard disk that has large enough capacity, as print files are often tens of GB in size (or larger) when data is high resolution.
* Roland VersaWorks 6 is a 32-bit application, which runs on 64-bit Windows® with WoW64 (Windows 32-bit on Windows 64-bit).