Lasting Impact
For industrial marking applications, the MPX-95 Desktop Impact Printer delivers precision results at a fraction of the cost of traditional systems. It uses a durable diamond-tipped stylus to imprint hard surfaces including gold, silver, copper, platinum, brass, aluminium, iron, stainless steel, titanium, nickel and acrylic. This innovative system produces flawless images, graphics and fonts up to 529 dpi, quickly and easily – and without leaving any residue behind. The MPX-95 is ideally suited for the customisation of jewellery, gift items, and souvenirs, and as a direct part marking machine for medical and industrial equipment.
Aside from the MPX-95, Roland DG has the EGX range of professional and desktop engraving devices that deliver a wide range of marking and engraving solutions for your business.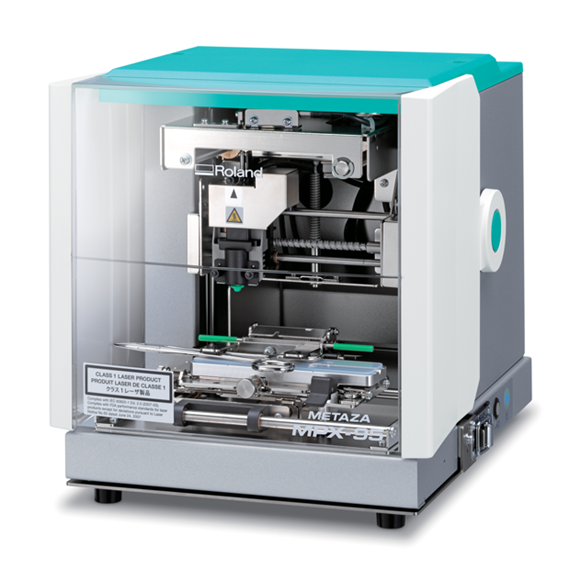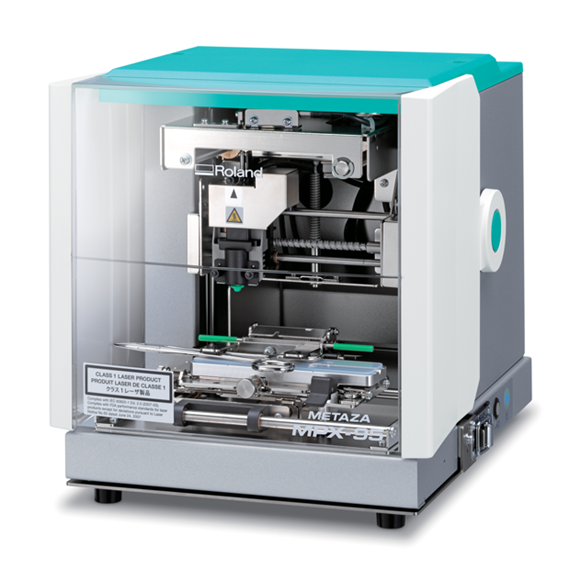 MPX-95 Photo Impact Printer
The MPX-95 includes Dr. Engrave, easy-to-use engraving software that inputs various types of text and bitmap images and supports industry standard True Type fonts. Dr. Engrave allows the user to engrave very small text without any type of overlap or bleed and supports variable data printing using .CSV or .TXT files imported into a template. This feature enables automated serialisation and data plate production.
The MPX-95 can be upgraded with Gift Kit and DPM Kit to expand the range and complexity of imprint items. These fixtures quickly and easily secure unique-shaped objects in place for precision results on a multitude of items.