Refreshing home decor is a quick and easy way to update the interiors of your home… and your customers' homes. By printing unique graphics to a cushion, wall or chair, you can create a personalised design statement that reveals your style and personality.
Wallpaper, Wall Art and Stenciling
Wallpaper is back in fashion in a big way. Using Roland DG print and technology and a vast range of wallpaper medias, you can create and print one-off designs to suit the interior décor of your home. Imagine a design and you can create it: various patterns, colours, images, and even add metallic details or highlights.
Alternatively, update your style as often as you like with wall art that is temporary. This is a great way to add a splash of colour or a fashionable design without the long-term commitment of wallpaper – perfect for children's bedrooms where tastes are likely to change. Custom wall graphics are also ideal for eye-catching feature walls.
If a collection of artwork is more your style, try
Roland DG TrueVIS VG printer/cutters
to print vibrant colours and amazing details onto canvas or papers in glossy or matt finishes. Imagine photo products or even fine art, personalised for your home.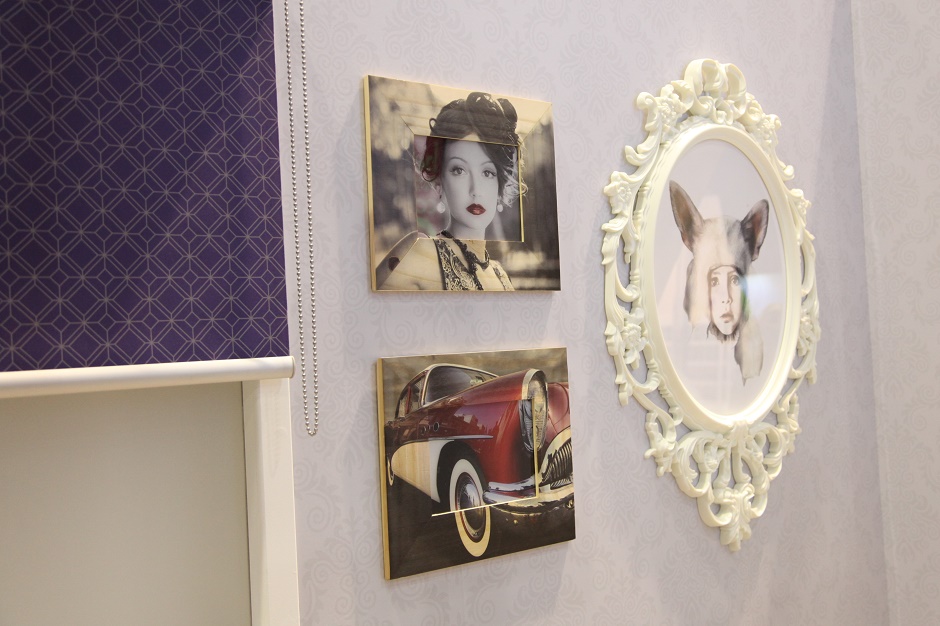 How about testing your stencilling skills? You can create some stunning effects on bare walls using paint and stencils that have been contour-cut on a
Roland DG vinyl cutter
. You can be as artistic as you like, perhaps using several stencils and colours to create a bold, on-trend geometric pattern or an intricate design inspired by nature.
Printing to Textiles
Even textiles can be part of your artistic ambitions when Roland DG Texart dye sublimation printers are used on curtains, bedding, carpets, tablecloths and upholstery such as scatter cushions. Add custom designs, patterns or logos in a variety of colours to customise and create unique interiors.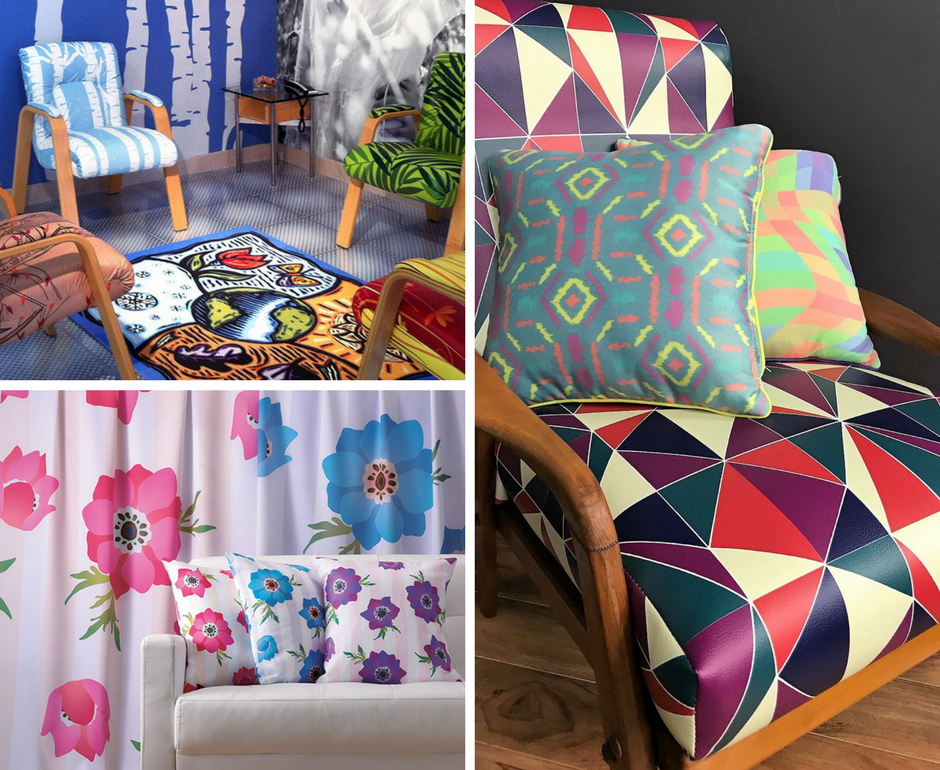 Personalise a Range of Surfaces
Thanks to Roland DG technology, you're not limited to walls. Roland DG VersaUV flatbed printers can print directly onto a variety of materials such as leather, wood, ceramic, stone and acrylic. This enables you to decorate or personalise a huge range of plain surfaces such as dining chairs, coffee tables or a bed headboard. What about printing beautiful patterned ceramic or stone tiles for your bathroom, or adding a splash of colour to your wooden garden furniture?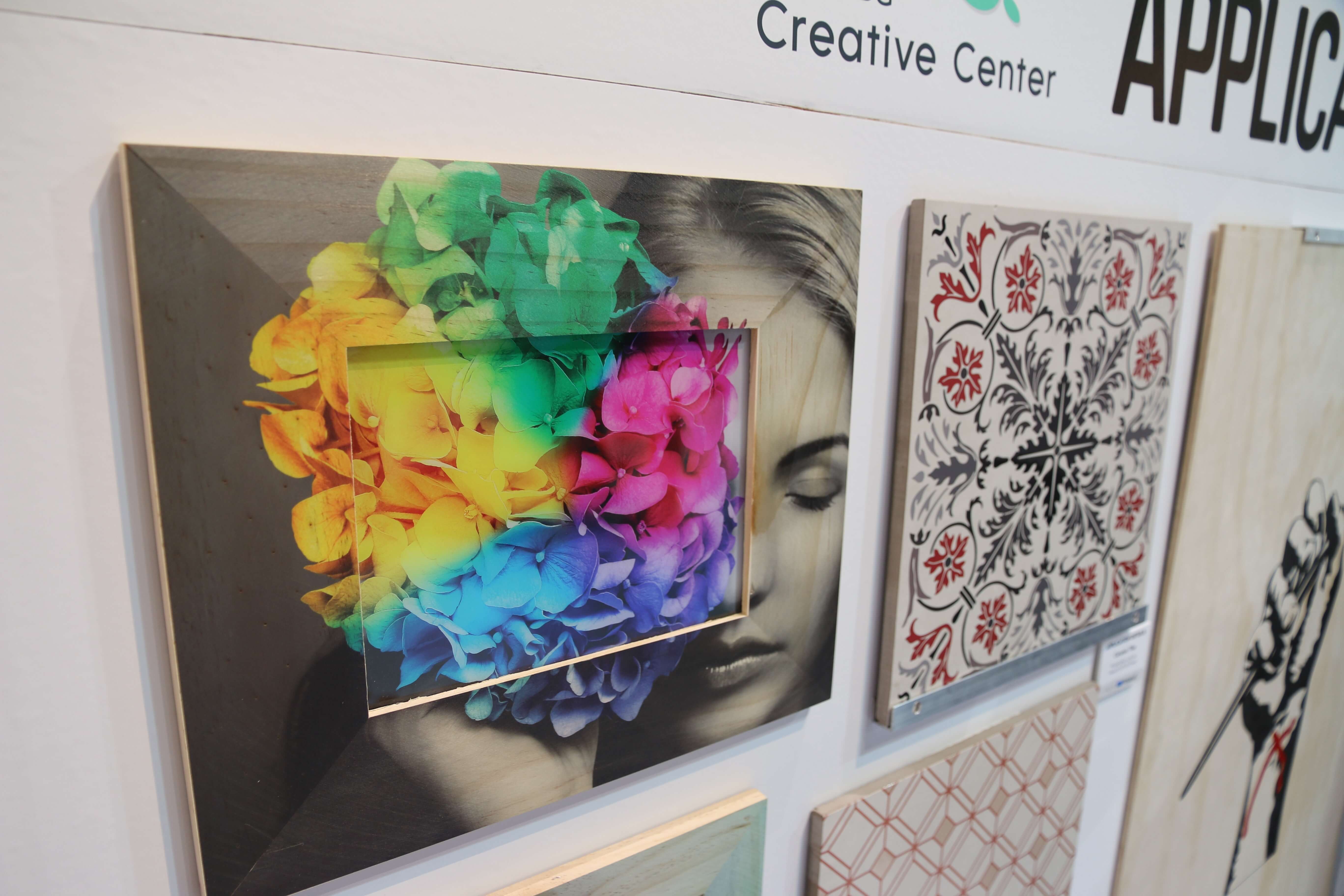 Customising Small Items and Accessories
To add the finishing touches to your design vision, or for a subtle style statement, stick to the small things that make a house a home. Picture frames, vases, lamps and door handles can be made unique to you with the UV printing technology of a Roland DG VersaUV LEF benchtop printer.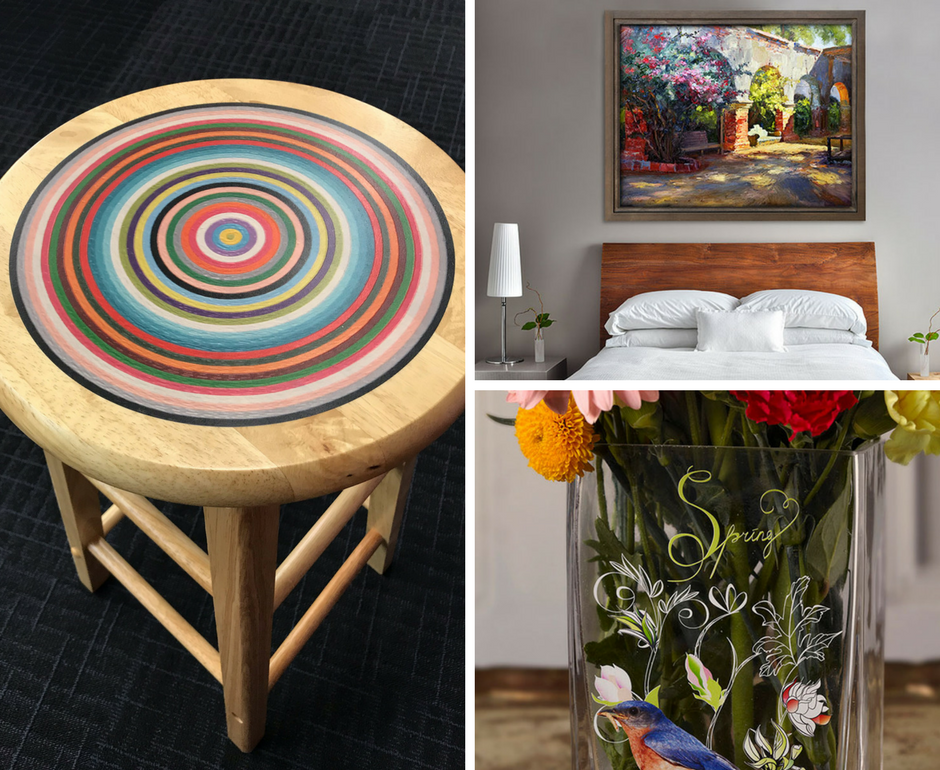 Bring Your Home Décor Vision to Life
From floor to ceiling, you really can bring your home décor vision to life with Roland DG printers and cutters, and you can help inspire your customers to realise their visions.
You can find out more about Roland DG technology for Interior décor on our website. Alternatively, contact us to arrange a personal demonstration or a visit to the
Roland DG Creative Centre
– the perfect way to be inspired by many home décor applications and to explore a vast range of profitable opportunities.