Roland DG MDX-50 Helps ACT School Win 13 Awards in Global Competition
Team Velocity SFX
In November 2019, team Velocity SFX from St Francis Xavier College in ACT competed at the State Final for F1 in Schools, a global educational program and competition that educates students in a range of engineering concepts, in the subject area of STEM.


The Velocity SFX Team, under the guidance of teacher Graham Stock, used a Roland DG MODELA MDX-50 Benchtop Milling Machine to make their cars and consequently won the event, scoring 84.1% of the total marks and taking home an impressive 13 awards.

Russell Cooper, Director of TechSoft Creative Technology, a Roland DG supplier to the education market, commented "The F1 in Schools program has had an incredible impact in schools here, and has been pivotal in promoting engineering careers for so many young people".


Students in this program study a very comprehensive curriculum covering many engineering concepts; Bernoulli Principle, resistance, friction, air flow and so much more. Cars are designed using commercially available CAD software, which is then sent to the Roland DG CNC machine, so that it can shape a rectangular balsa bloc. Judges of F1 in Schools were very impressed with the smooth finish of the F1 cars Velocity SFX milled from the MDX-50, as were the team. Dominic Ferraris from Velocity SFX commented: "The MDX-50 was extremely easy-to-use... [it] was reliable and could produce the same car every time we milled… which made for a positive experience for the team."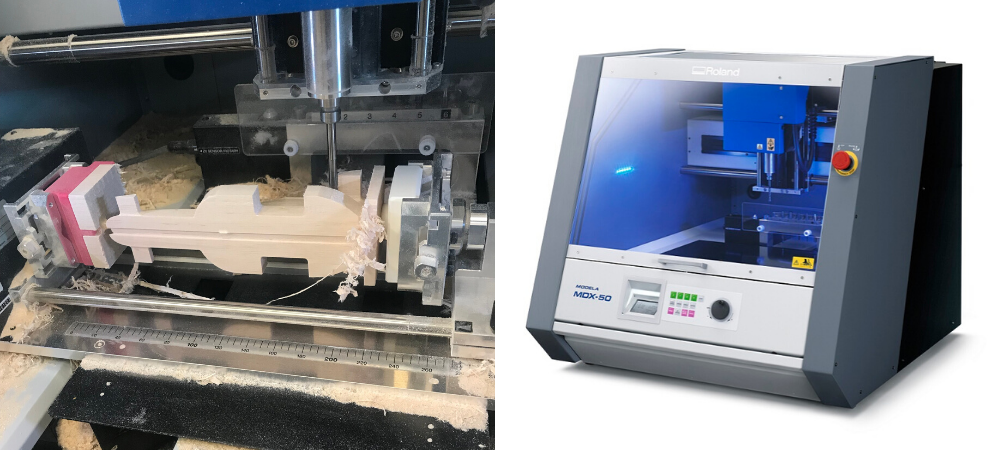 Once finished, the cars are ultimately raced, powered by a small CO2 cylinder placed at the rear of the car. It's an incredible sight to see these little cars hurtling down the track, completing their sprint in around 1 second.

An automated 3D milling machine, the MDX-50 is an ideal solution for short-runs and prototypes. Users of all abilities can mill functional parts with incredible quality on a wide range of materials. Dominic agrees: "The MDX-50 is a diverse machine and has many different uses besides just machining F1 in Schools cars. The school has experimented with milling Balsa, Carbon Fibre and other types of wood."

Due to the team's high score, they will be attending the national final at the Australian Grand Prix in March 2020. At this event, the team will attempt to qualify for the world finals in Abu Dhabi in 2020. Roland DG and TechSoft Creative Technology wish Velocity SFX the best of luck!

The Roland DG MDX-50 can be purchased in a package with TechSoft equipment, software, installation and training, and is on the NSW State Govt. Machine Tools Contract, for all NSW schools. To find out more about the MDX-50, go to our website.