Did you know that when you purchase a Roland DG device, you gain more than just a product? You also get a suite of value-added services to help you get the most from your investment.
After Sales Support with Roland Academy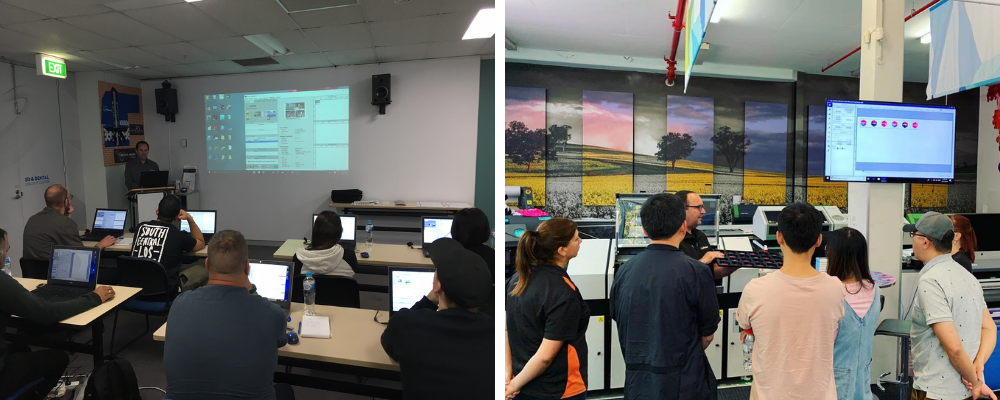 Roland Academy includes courses on software, equipment and applications – all run by expert Roland DG trainers. Training is an important part of the company's commitment to assisting customers throughout the lifecycle of their experience with Roland DG:

Roland Academy Online – short online training courses aimed at increasing your efficiency and productivity, no matter where you are located.

VersaWorks: Beyond the Basics – developed to increase users' knowledge of the advanced features and settings within the Roland VersaWorks RIP software.

Profit Through Personalisation – for new and existing customers looking to incorporate a personalisation solution into their business.
Looking for something more specific related to your own workflow? RolandClinic lets customers book in a free one-on-one consultation with Roland DG technical and product specialists to discuss a particular issue or question that they have.
Your Purchase is Made Easy with Roland Rental
With simple documentation and approval in 24 hours, Roland Rental Roland DG's trusted finance program, makes it easy for you to purchase Roland DG equipment without the upfront investment.

The dedicated team at Roland Rental know the industry and equipment well and are best served to meet customers' needs as they've been leading the way in the industry since 2007. Roland Rental Plus and Roland Rental Platinum recently joined our traditional Roland Rental offering, making Roland Rental the most flexible finance program in the industry.
Gain Knowledge and Expertise with Roland DG Engage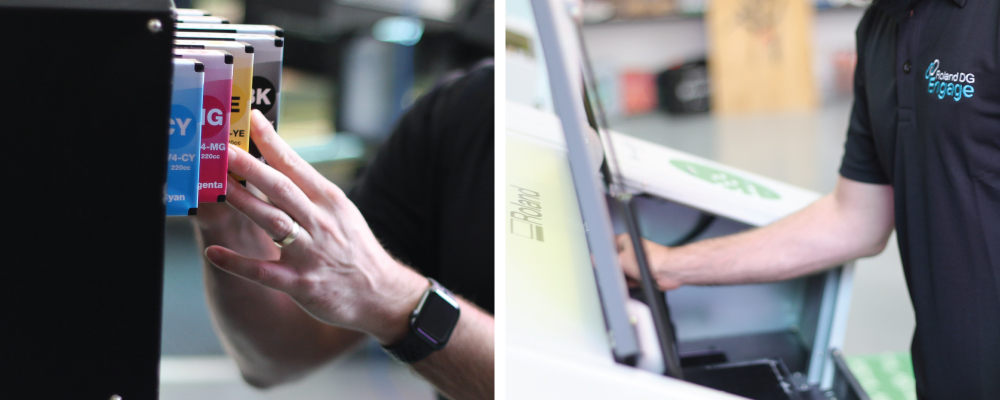 A dedicated installation and training service, Roland DG Engage delivers knowledge and expertise direct from the manufacturer through fully trained and certified Roland DG installation and software training specialists.

More than just selling you a piece of equipment, Roland DG Engage connects you directly with Roland DG to enhance the customer experience from the day you receive your Roland DG device. Roland DG Engage is available to customers right across Australia.
Peace of Mind with Fixed Price Scheduled Servicing
Roland DG's Australia-wide Fixed Price Scheduled Servicing lets you know the price of your periodical services upfront, giving you guaranteed peace of mind so that you can more accurately plan the costs to your business.

With Fixed Price Scheduled Servicing, labour and parts pricing is set by model and travel costs are fixed for metro and non-metro areas.

The program continues Roland DG's commitment to provide customers with industry-leading service and support. You can be confident that your service will be carried out by our dedicated network of Accredited and Authorised Service Technicians right across the country.
Reduce Your Environmental Impact with Cartridge Recycling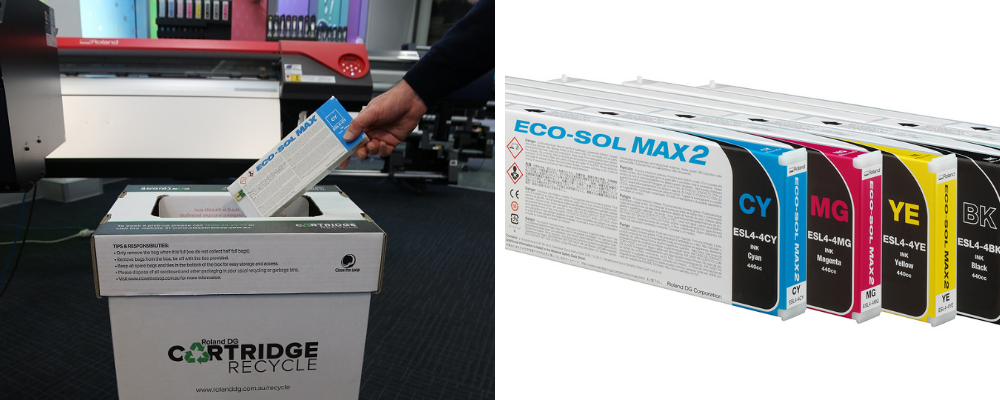 In partnership with Close the Loop®, Roland DG has structured the Cartridge Recycle Program to ensure simple and efficient collection of empty inkjet cartridges. In collaboration with the Roland DG dealer network, cartridges can be collected and returned to Close the Loop, Australia's largest recycling and resource recovery company for imaging consumables, whose zero waste to landfill philosophy ensures 100% of every inkjet cartridge is reused or recycled.
More than Just a Product
To discover more about the value that Roland DG can offer to your business, go to the Roland DG Australia website.