We've put together some great new ideas for customising high-end specialty pieces. These unique and original items can become exciting additions to your suite of product customisation offerings.
New Ideas in Customised Electronics
Smart phone cases, headphones, pop sockets, power banks and other electronic accessories are all great ideas for UV flatbed printer owners who want to build their business. However, with the rise in popularity of new wireless devices like virtual assistants, automated vacuums, portable projectors, smart doorbells, and other products, there is great potential to customise more expensive electronic items that command high prices.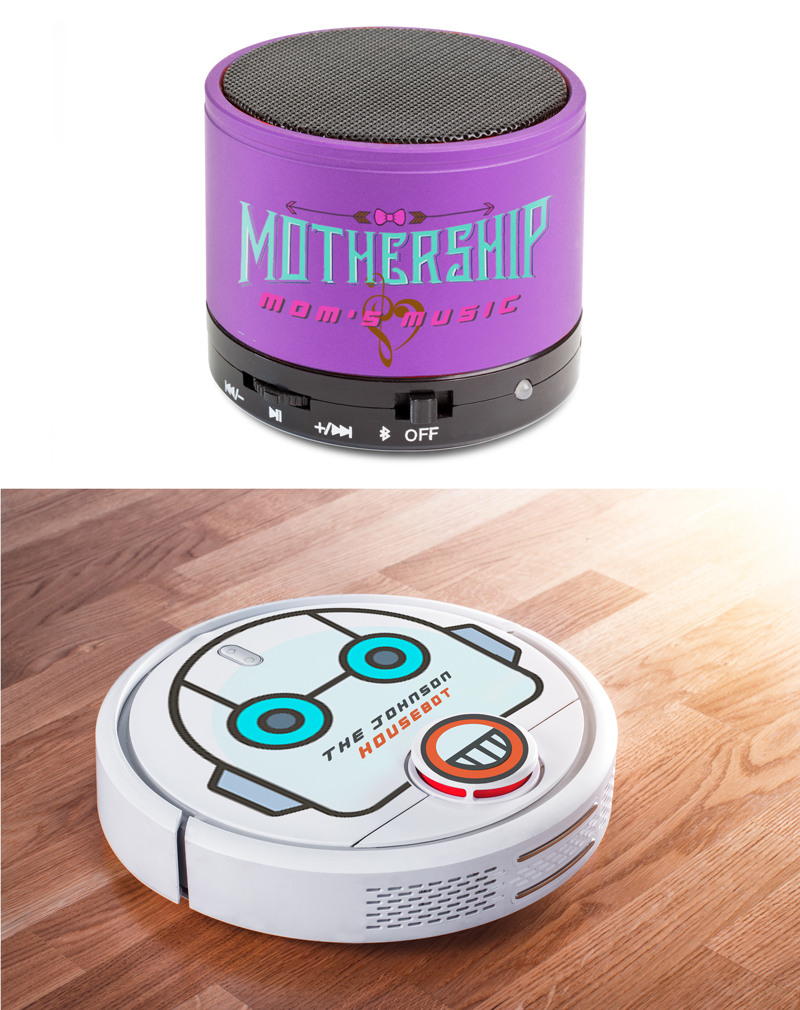 Virtual assistant speakers and smart vacuums are great for product customisation with the VersaUV LEF2-200 and other Roland DG UV flatbed technologies.
Make Handbags and Fashion Accessories More Personal
Adding stylish graphics to fashion accessories produces valuable branded products and one-off custom items. Roland DG's UV printers have been used to print graphics onto bucket bags, purses clutches, and other items to create fashion-branded products or expensive personalised gifts.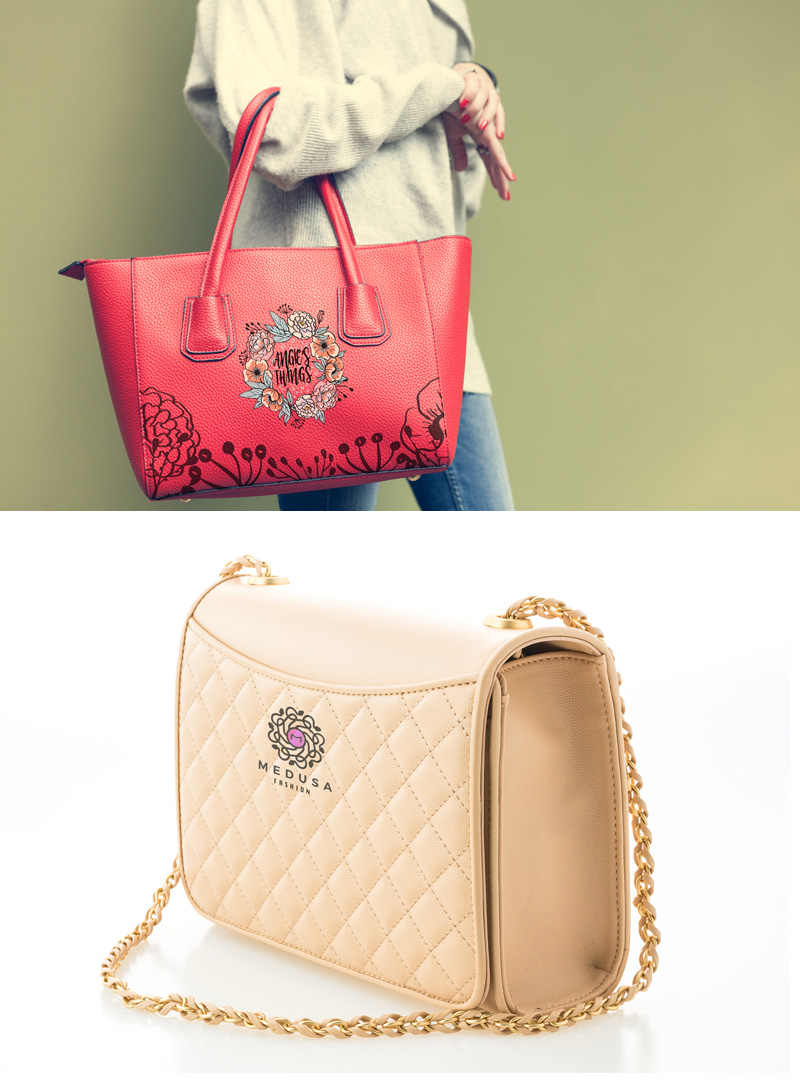 Print your fashion brand onto expensive leather bags or create one-of-a-kind leather handbags as unique gift items with Roland DG UV flatbed printers.
Chef and Bar Tender Personalisation
In the world of mixologists and chefs, kitchen items can be extremely expensive and are often treasured items for both restaurant professionals and keen home cooks. With Roland DG's engraving machines that effortlessly engrave onto stainless steel and other heavy metals, you can personalise these sought-after items and make them even more desirable and expensive.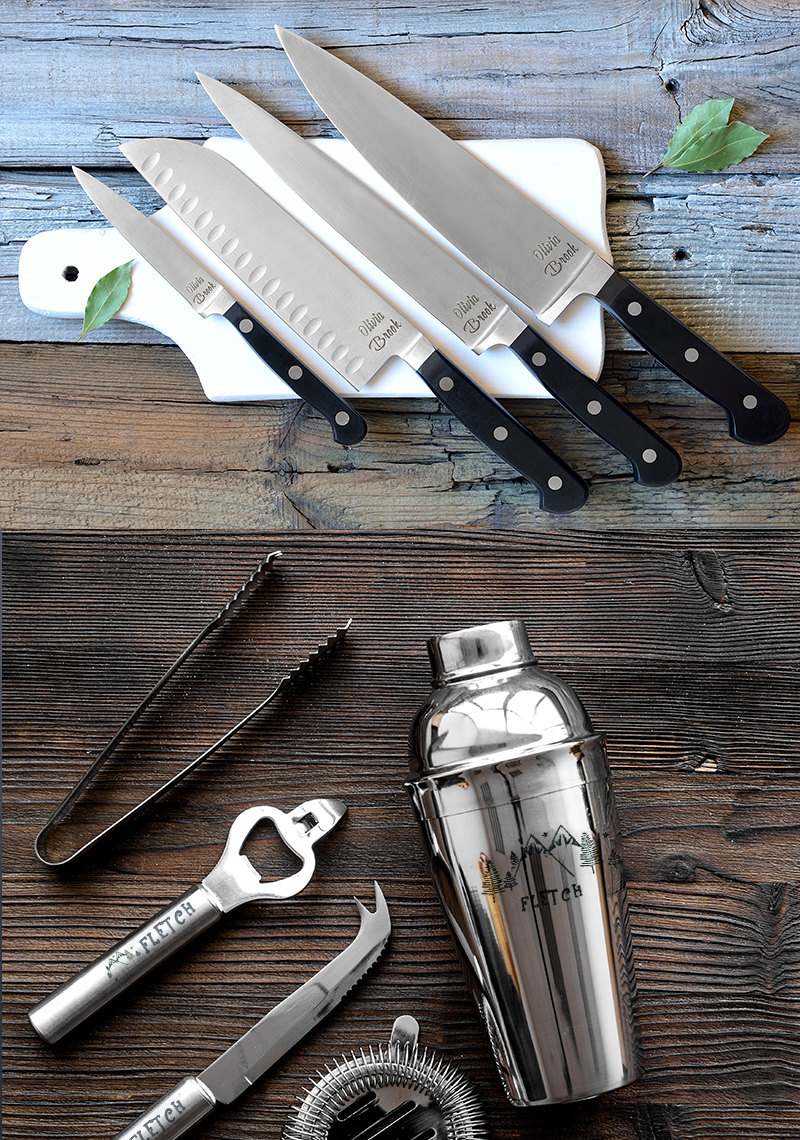 Personalising high-end kitchen items like knives and bar tender equipment with the new DE-3 engraving machine turns them from expensive gifts into original and valuable items.
Put Cool Designs on Shoes and Sneakers
Roland DG's flatbed printers, with their ability to print to leather, present new possibilities in shoe and sneaker personalisation. Ideal for prototyping new footwear designs or for providing a unique footwear personalisation service, you can explore new avenues of creativity and profit with UV technology.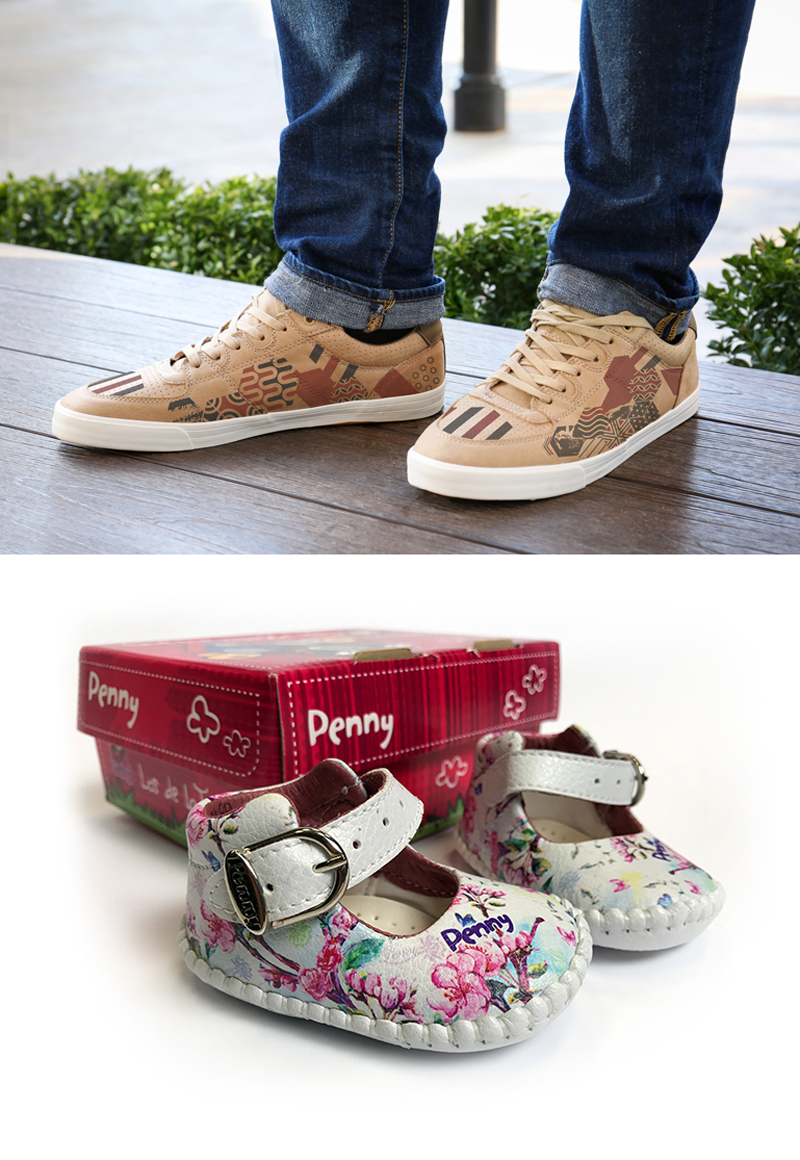 Great for adding graphics to shoe prototypes or for personalising shoes as unique gifts and fashion items, VersaUV flatbed printers enable you to create high-end custom footwear items.
Personalise Sunglasses and Spectacles with Laser Decoration
High-end spectacles and sunglasses can cost hundreds of dollars. You can personalise these items with gold, silver, and coloured metal foil graphics, using Roland DG's LD-80 laser foil decorator. By adding sophisticated touches of reflective-metal text, logos, and images, you can create expensive-looking products that people will want to wear.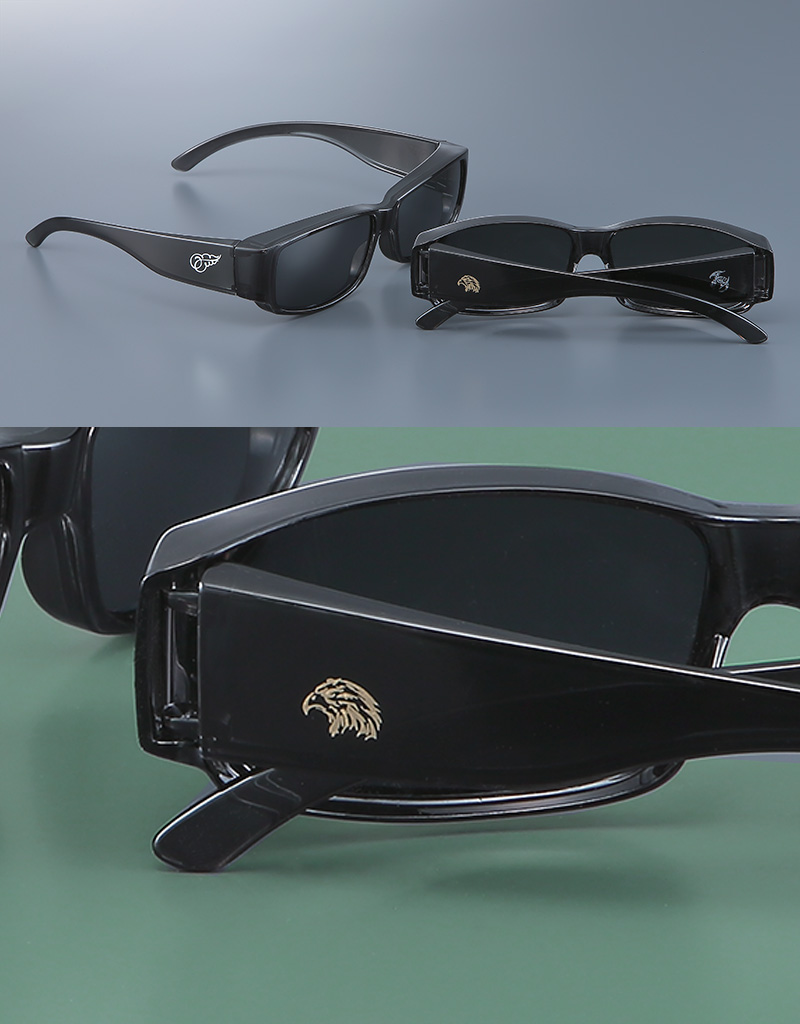 Put text, logos and images onto sunglasses and other eyewear with the LD-80 laser decorator that adds reflective metal foil graphics onto items in minutes.
Reliable Customisation with Roland DG
Roland DG provides a variety of cutting-edge customisation and personalisation machines for adding graphics to high-end products. Ideal for on-demand printing and small run customisation, Roland DG provides the most reliable solutions for graphics and customisation experts.