Weddings are big business. There is no doubt that the perfect wedding takes a great deal of planning… and money.

According to a survey of more than 3,300 couples conducted by easyweddings.com.au, the average Australian wedding now costs more than $31K. Part of this expense goes to decorations and invitations, with more than half of all couples choosing their decorations based on their own personal theming ideas. 73% of couples have a supplier make their decorations and fewer couples are taking on the stress of making their own invitations – instead outsourcing to designated stationery suppliers.

The appetite for something unique is only getting bigger and that's great news for print professionals and makers of personalised gifts. With the right kit you can create a full wedding package for your clients. Here are just a few ways you can turn your print shop into a wedding workshop.
Wedding Invitations and Stationery
First impressions are important and wedding invitations need to give a taste of what the big day has in store. Since digital print technology has come so far, your customers might not even know what's possible. You can get that wow factor by trying out different types of paper or card, and experimenting with colour combinations or laser foil transfer printing.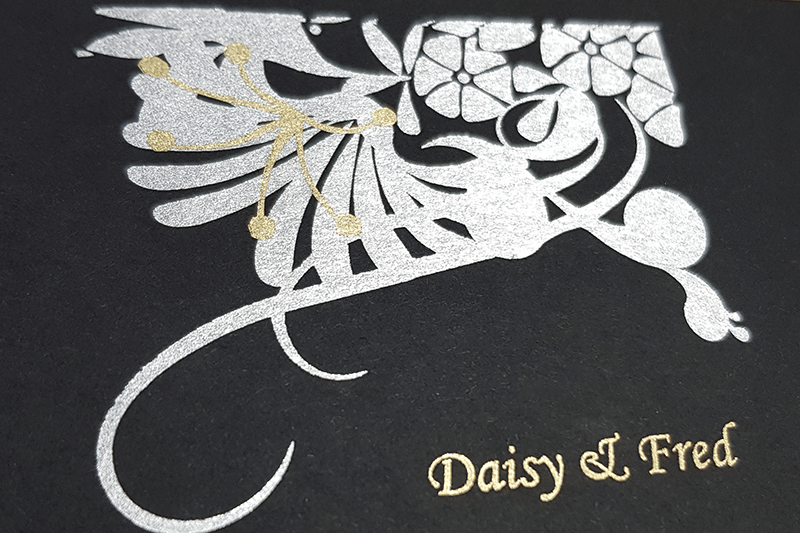 Acrylic Wedding Place Markers
Using laser foil transfer printing can achieve stylish results even with highly intricate designs. The below foil-printed acrylic hearts make a real impact and will show wedding guests that your customers have gone the extra mile to make their wedding special.
Wedding Photos on Canvas
A wedding might be for just one day, but the memories will last a lifetime. A printed canvas featuring those favourite wedding snaps will be the perfect memento of the big day. But why stop at canvas? With a wide format UV printer, you can print the same shots, with the same crisp quality, onto almost any material you can think of, whether it's wood, marble or metal.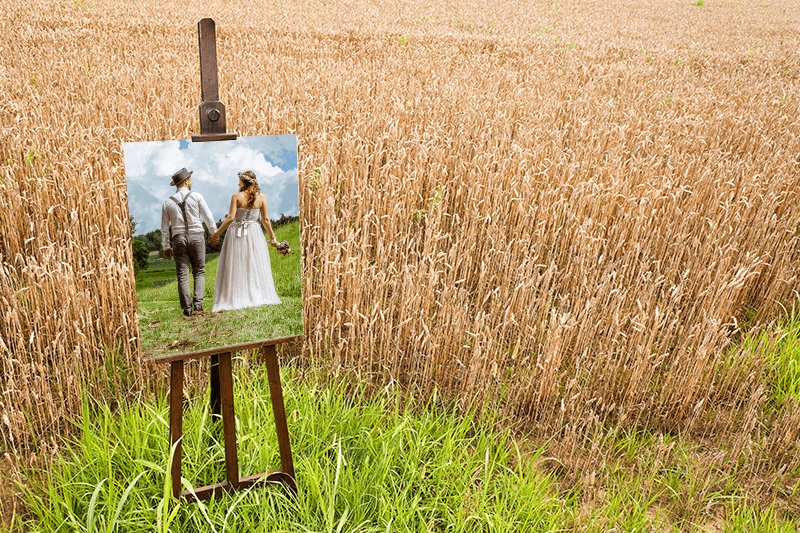 Wedding Car Wraps and Decals
Take that trip from ceremony to reception in style! With a wide format printer and cutter, you can create a wedding car like no other. Keep it simple with some window transfers and vinyl decals, or go all-out with a full vehicle wrap.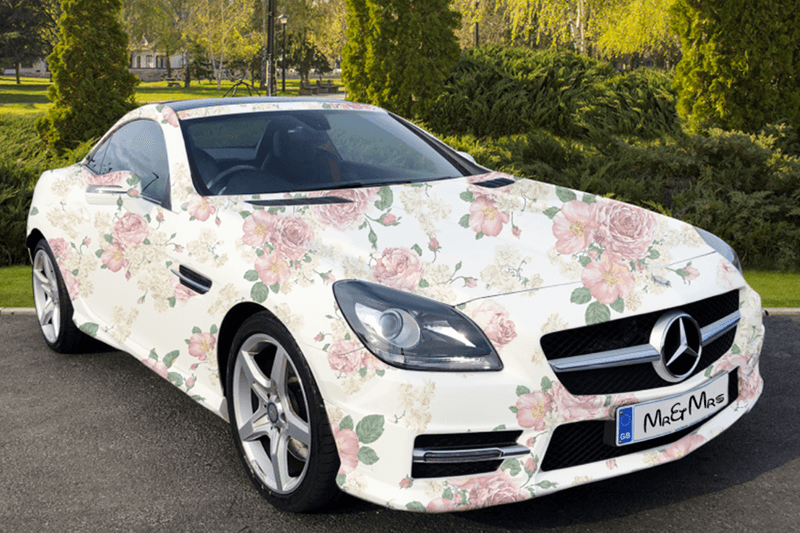 Wide Format Wedding Banners
Wide format printing lets you create full-size banners to set the event off in style and it offers limitless personalisation opportunities. Whether your customers choose printed banners or dye sublimation fabric banners, you can easily adapt a typical application to result in something truly unique.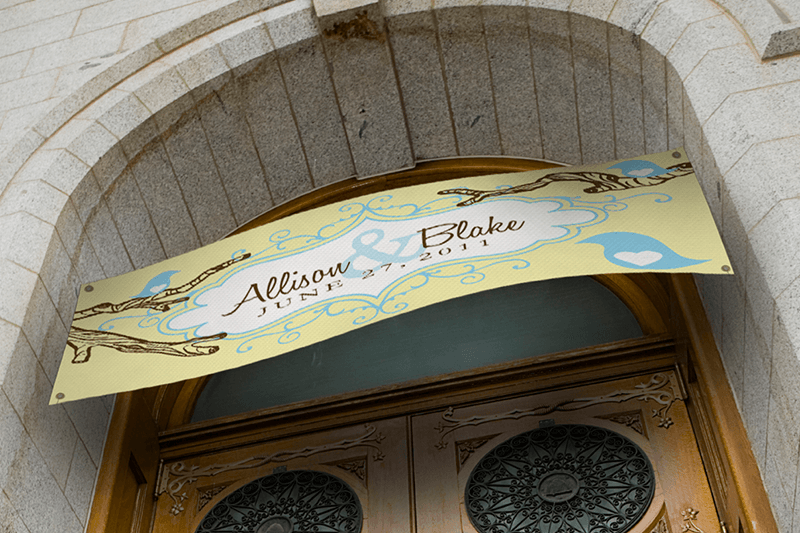 Custom Wedding Décor
Weddings have that element of performance and organisers always try to create a theme that runs through every aspect of the event. Digital printing technologies can be used in several ways to create the perfect themed wedding. You can print signs onto any material using a wide format UV printer, print custom labels for your champagne bottles, or even use dye sublimation to create one-of-a-kind tablecloths for the reception. If you need to create a wedding like no other, the options are limitless.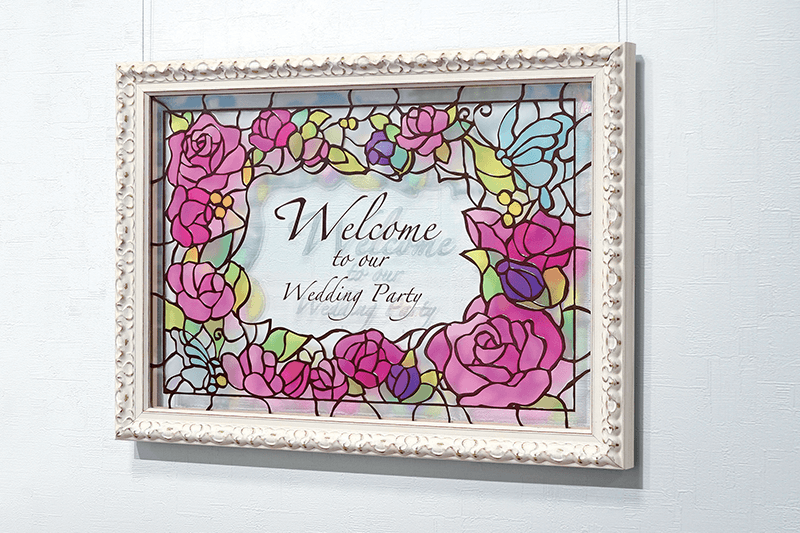 Party Favours/Bonbonniere
A great wedding giveaway or party favour can become a real talking point. If your print company offers personalised wedding design services, a custom packaging solution could let you create, among other things, sweets in unique cardboard gift boxes, or even custom mini-soaps, just like Say It With Soap.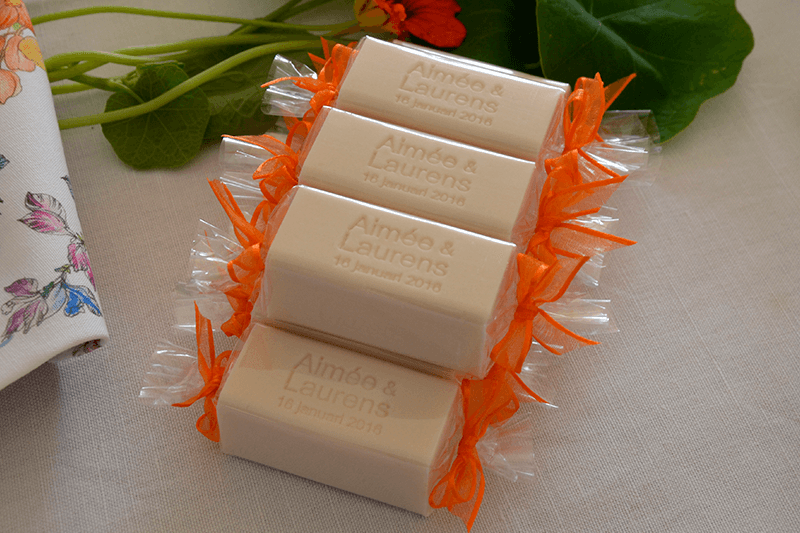 Personalised Wedding Gifts
An engraved watch or jewellery is a great way to say thanks to the people who play a special part on the big day. Customisation specialists who invest a relatively small amount of money on a desktop engraving machine can add a lot of new products to their offering.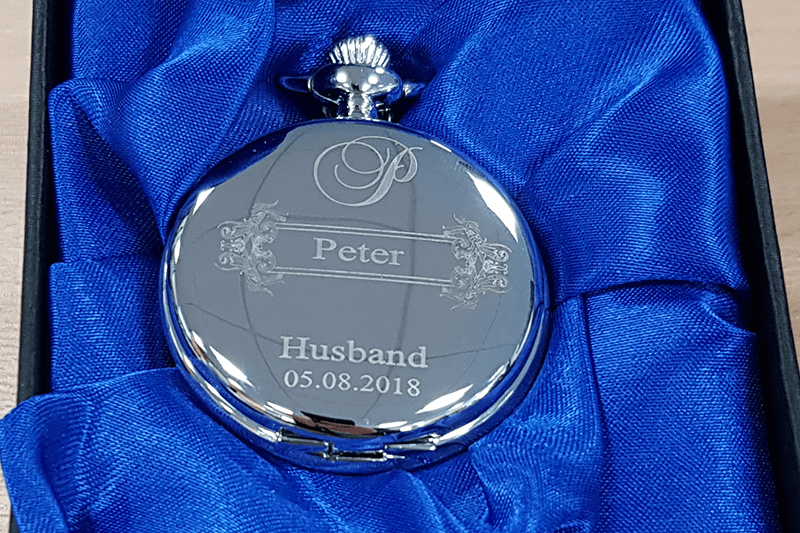 Everybody wants their big day to be a special one and now, with such a huge variety of print solutions, it's never been easier to create a dream wedding.