Notepads are the kind of everyday items that mean so much more when they have a personal logo, message or unique artwork on them. They are inexpensive items that are readily-available from retail stores and online. Due to their availability and price, customising notepads, notebooks, sketchbooks, organisers and other personal stationery is an easy-win for graphic customisation experts.

The following examples illustrate the kinds of personalised graphics that you can create and add to notebooks and other stationary with VersaUV flatbed printers, Texart dye sublimation printers and the new LD-80 laser foil decorator.
Metallic Foil Effects
With the LD-80 laser foil decorator, you can add metallic foil (hot foil) text and graphics to polycarbonate, acrylic, and other plastics. Promotional giveaways, merchandise and items such as mini-notepads and organisers that have plastic and faux leather covers, can be printed to with dazzling text and reflective graphics in a variety of different textures and colours so that you can create high-value and unique personalised products with company logos, monograms and other graphics.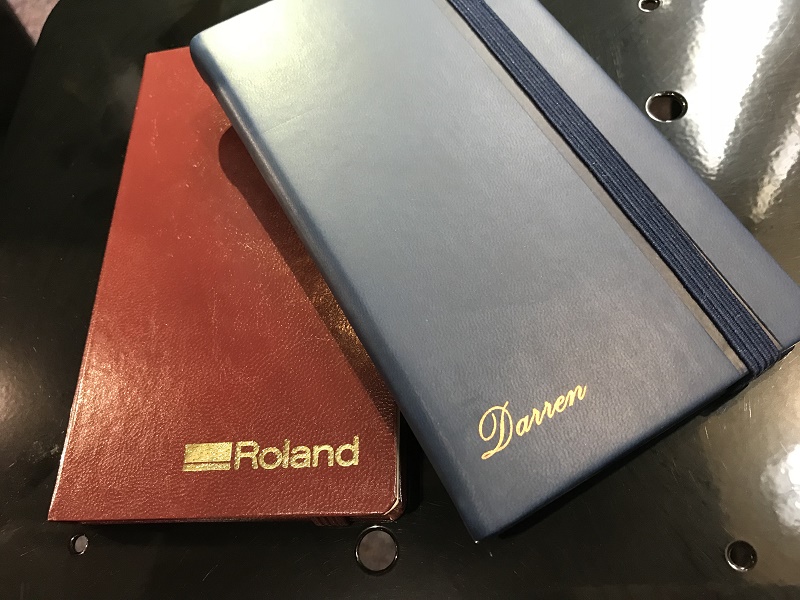 UV Printing to Notepads
From desktop and benchtop-sized VersaUV LEF flatbed printers, to the large format LEJ-640FT UV flatbed, Roland DG offers full colour, direct printing onto thousands of stationary products. Additionally, white Ink and other ink options offer exceptional print flexibility when printing on items with dark covers.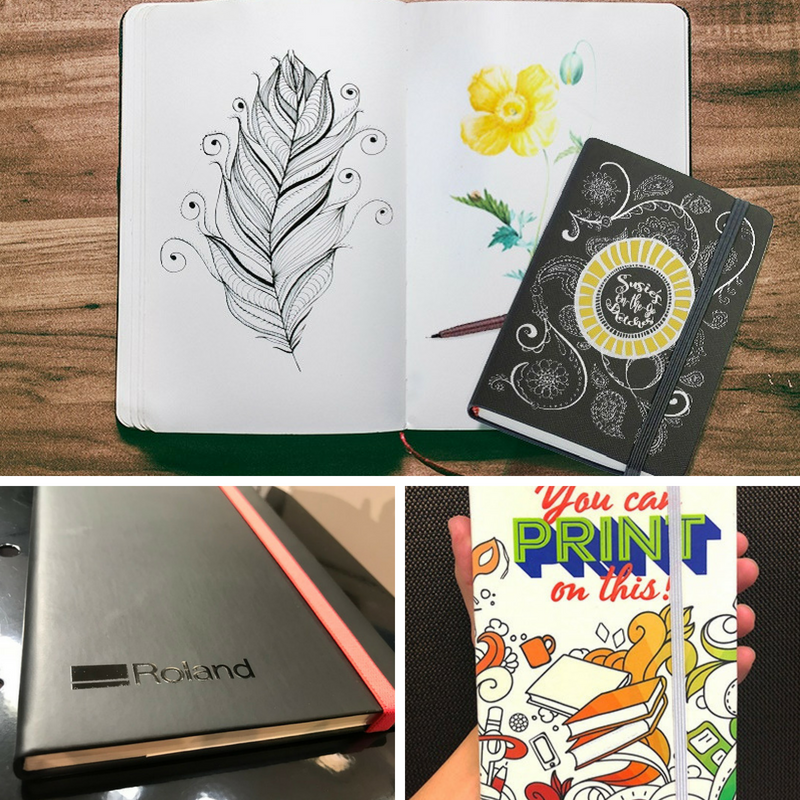 With the addition of gloss ink effects, VersaUV printers provide sophisticated print finishes to notepad products, from realistic texture to jewel graphics that look like you can pluck them from the cover, VersaUV gives you personalisation options that literally "stand-out".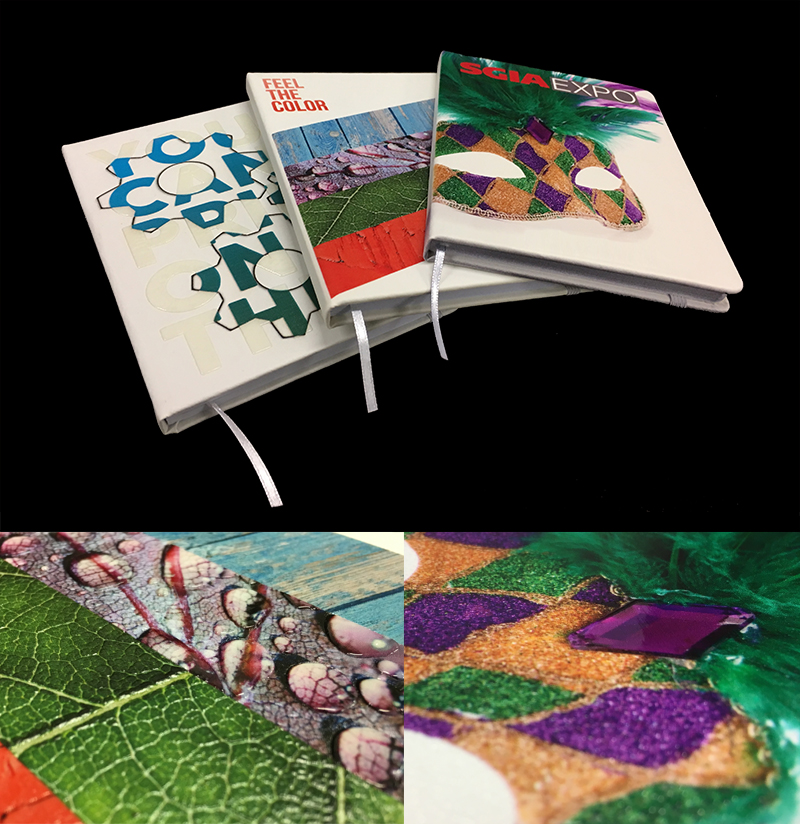 Dye Sublimation Printing
Create full colour, on-demand and short-run custom and promotional products such as notepads with Roland DG Texart dye sublimation printers. The technology allows you to heat transfer graphics to a range of goods in a variety of shapes and materials so you can create unique custom products.
Choose a Solution to Fit Your Business
With a number of leading-edge customisation technologies to choose from, you can discover a great way to customise notepad products with Roland DG. From sketchbooks to mini-notepads and everything in-between, Roland DG has an on-demand solution that fits your business needs.