GAMART
Dealer Profile: Graphic Art Mart
An authorised Roland DG Australia dealer since 1996, Graphic Art Mart, also known as GAMART, has been a national supplier of sign, digital and display solutions for Australia's graphics industry for more than 45 years. The company specialises in eco-solvent printer cutters, UV technologies, vinyl cutters, laminators and heat presses for the signage, printing, display/exhibition, promotional and engraving markets.

GAMART had just two sites in 2011, but by 2020 it had expanded to include another seven sites across all major cities in Australia. With great customer service and technical knowledge, GAMART has a clear strategy of aligning itself with market leading brands.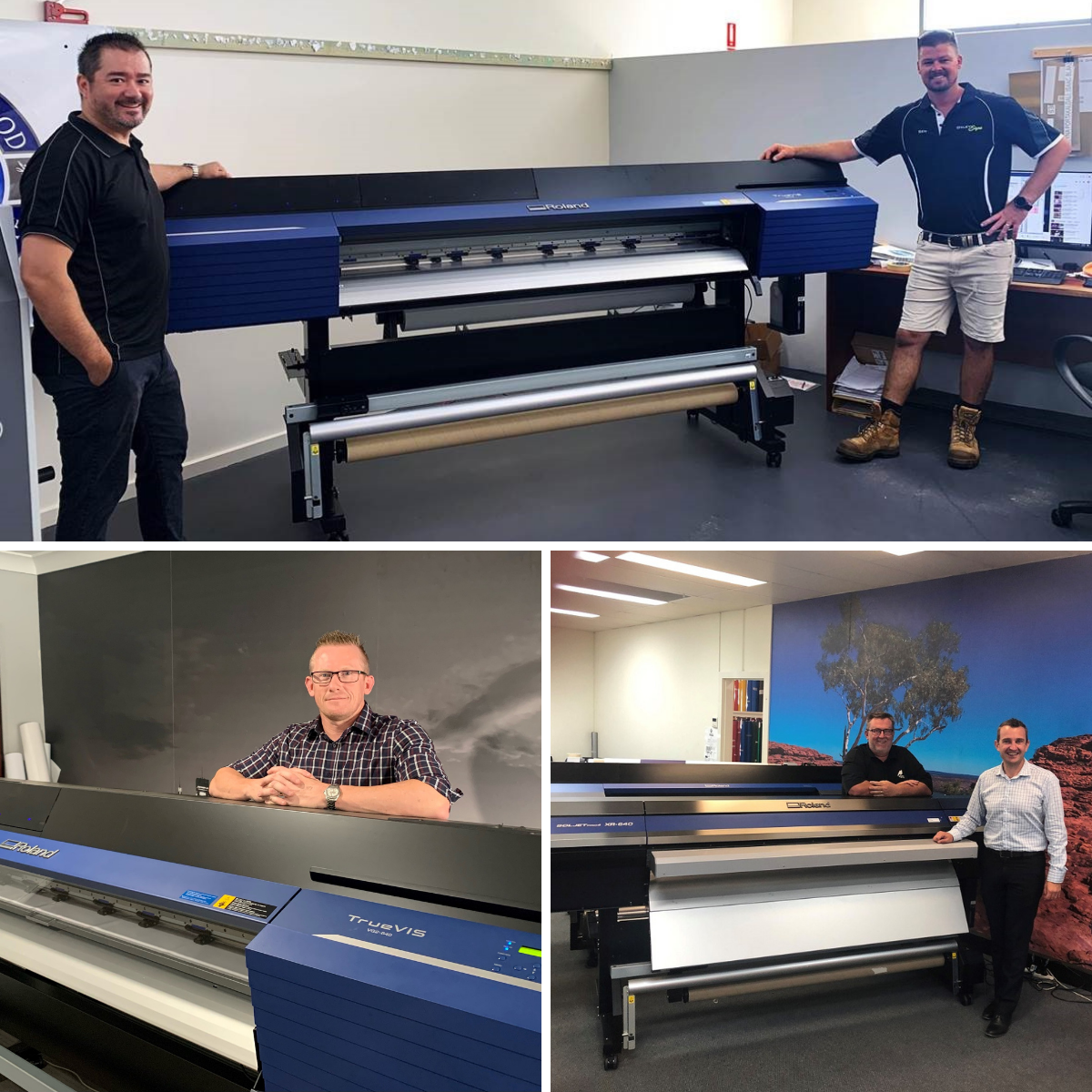 Working with Roland DG
A major highlight of working with Roland DG, according to Mark Canavan from GAMART, is "supplying quality products from vinyl cutters and evolving into eco-solvent print cut devices and high-speed printers which have become a household recognised name in the signage market."
Industry Outlook
In recent times, Mark has seen a growth in demand for applications within the personalisation market, and he expects this trend to continue. Applications that are gaining popularity with his customers are those that can be personalised using UV printing technology like Roland DG's LEF range of UV printers, along with smaller, more affordable devices like the VersaSTUDIO BN-20 desktop printer cutter.
"[Roland DG's products are] great value for money, reliable, ease of use and having access to the 5-year extended warranty."
Feedback on Roland DG's Products
On the feedback GAMART receives regarding Roland DG's products Mark notes the main response from customers is: "Great value for money, reliable, ease of use and having access to the 5-year extended warranty."
Mark and his team enjoy working closely with Roland DG, a long-term supplier that offers "market leading products and supports the local industries we supply to." Mark believes that Roland DG "continues to innovate with new products to meet their customers' needs."
To find out more about Graphic Art Mart, go to:
https://www.gamart.com.au/