Roland DG Delivers Reliability and Quality for Wiseman Signs Since 1992
Wiseman Signs
A family-owned business that has been in operation for over half a century, Wiseman Signs (Western Australia) was established in 1965 in country WA. Specialising in numerous types of signage including shop front and vehicle signage, the company always strives to deliver the best possible customer service; and still meets the same customer needs that it did over 50 years ago.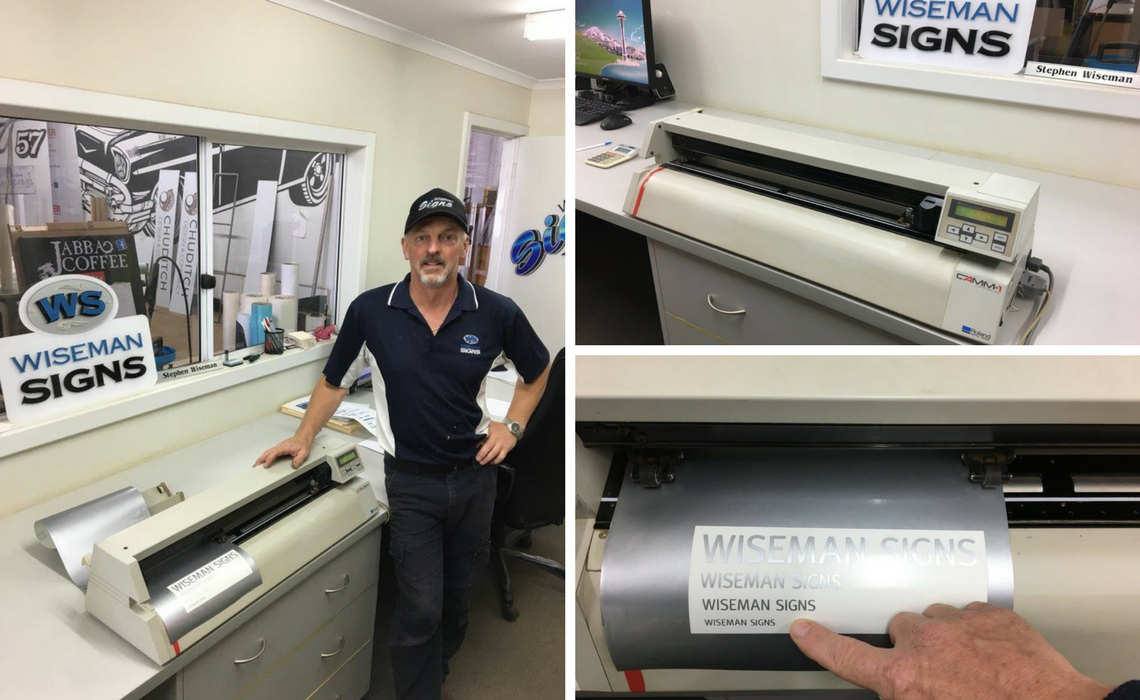 Wiseman Signs has evolved from traditional signwriting methods using hand lettering, gold leaf and original font designs to embracing digital technology in the form of Roland DG wide format printer cutters. In 1992, Stephen Wiseman, owner of Wiseman Signs, purchased the company's first computer sign system, a Roland DG PNC 1100 plotter. Stephen quickly realised the benefits of adding this new piece of equipment: "From a signwriting perspective, being able to marry this technology with traditional signwriting methods was wonderful and the benefit to our business was immediate". 26 years later, the exact same Roland DG plotter is still in use. "In real terms, it has worked well over 8000 days and done hundreds of kilometres of cutting." Stephen said. "This machine is still capable of cutting 6mm lettering, has never had the roller wheels replaced and still sings the PNC 1100 tune."
"Roland DG equipment has never let us down and access to qualified service technicians keeps everything running."
Currently, Wiseman Signs continues to use the original plotter alongside a Roland DG SC-540 wide format printer cutter and an XR-640 wide format printer cutter. Stephen has continued to purchase Roland DG machines due to their reliability and the level of service and support his company continues to receive. As a country sign shop, it is vital that the business continues to run, with little or no down time: "Equipment reliability is paramount for a country sign shop. Roland DG equipment has never let us down and access to qualified service technicians keeps everything running."

Stephen would not hesitate to recommend Roland DG products to others. "Our business runs on reliability and quality, Roland DG offers reliability and quality."