Bay Print and Design Purchase BN-20 to Meet Growing Customer Demand
Bay Print and Design
Based in the Mornington Peninsula, Victoria, Bay Print and Design has grown from humble beginnings. Starting business in their lounge room in 2015 with a small digital press, guillotine and laminator, owners Craig and Jo Carnie quickly outgrew their home space, and moved into their current premises just 2 years later.

A family run company with over 25 years' experience in the print industry, Bay Print and Design work with many local businesses to meet their digital printing needs. As Craig explains, "We print everything from business cards, flyers, posters, pull up banners, stickers and uniforms, providing businesses with complete print solutions."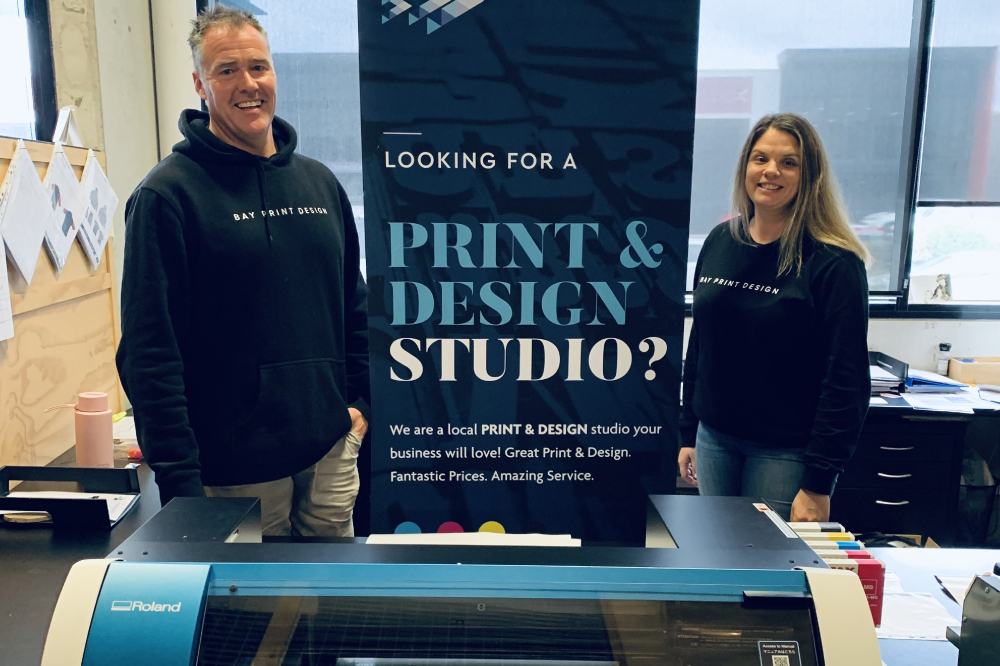 An increase in customer demand for stickers and uniforms, prompted Craig and Jo to look at expanding their print devices. Recently, they purchased a Roland DG VersaSTUDIO BN-20 Desktop Printer Cutter to meet the needs of their growing business. Since its installation, Craig said that they have been "running the machine non-stop" printing mostly stickers for Bay Print and Design's many customers.
"[The BN-20 is] very user friendly... the support [from Roland DG has been] great."
Craig has found the machine to be "very user friendly" and getting up and running with the device was very straightforward. He noted that "the support [from Roland DG has been] great" and he would "definitely" recommend Roland DG's devices to other companies looking to expand their business.
To find out more about Bay Print and Design, go to:
http://bayprintdesign.com.au/
Build a Successful Business from Home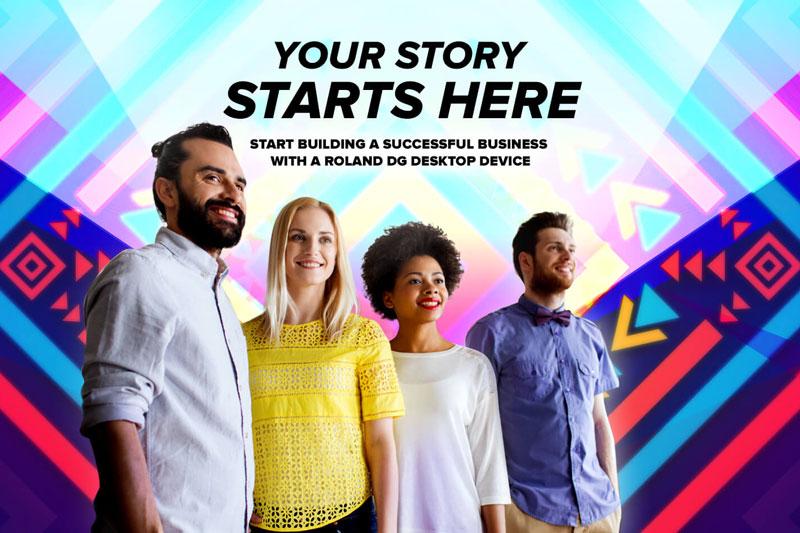 There are many stories of Roland DG users who started customising items from the back of a store, garage, home office, or other small business location, who are now owners of hugely successful businesses. Print devices like the BN-20 printer cutter, BT-12 direct-to-garment printer, VersaUV LEF-12i flatbed printer, and GS-24 cutter, are more than just machinery, they are an opportunity— a way to build a profitable business and to make amazing things that people want to own.
To find out how you can grow a successful business from home with a Roland DG desktop device, take a look at our
web page
.