Best Digital Signs Wins Roland DG My TrueVIS Competition!
Sydney, Australia, July 26, 2022 - Roland DG Australia, a leading manufacturer of wide format inkjet printers and printer cutters, today announced the winning entry of the company's My TrueVIS competition.
The My TrueVIS campaign and competition was launched in May this year to share the stories and experiences from TrueVIS customers around the world. Users everywhere were invited to enter the competition by posting what they love about their TrueVIS via social media, with Australian entrants going into the draw to win a full set of inks valued over $1500.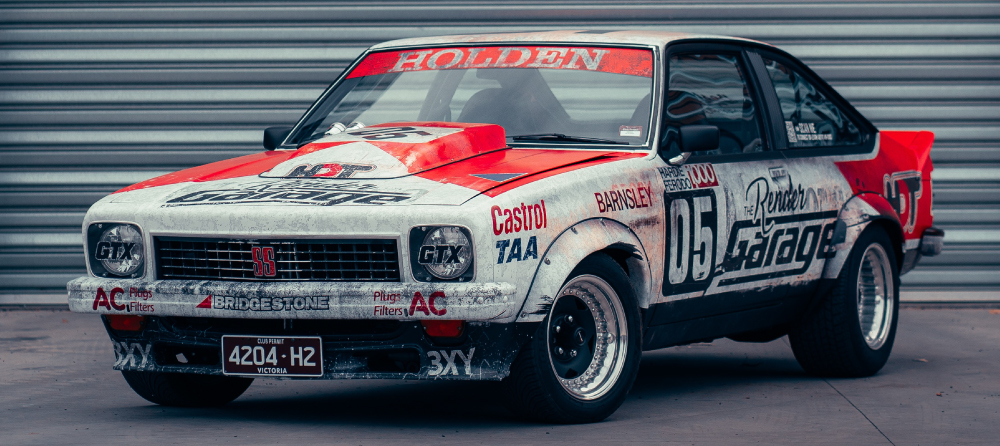 Winners of the Australian My TrueVIS competition, Best Digital Signs, submitted a photo of a vehicle wrap they produced in conjunction with The Render Garage, a local company who specialise in CGI / Digital Automotive Visualisations and Renders. The wrap is a tribute to Peter Brock's legendary 1979 Bathurst Winning A9X Holden Torana, with highly detailed artwork that make the vehicle look battered and worn as it would have after the race-winning ride.

To ensure these intricate details were captured, Mark Piper from Best Digital Signs turned to his TrueVIS VG2-640 printer, noting that "the Torana car wrap was a great example of the kind of finish possible when the best media and equipment are combined." About his TrueVIS VG2-640, Mark went onto say: "We love the colour gamut and high resolution print [of the VG2-640]. It's colour quality is second to none and allows us to produce quality work every time."

The TrueVIS Series represents one of Roland DG's flagship models, with more than 24,000 units* shipped. On March 1st this year, the company launched its third generation TrueVIS printer cutters, including the professional, high performance VG3-640 and 540 models and the value-packed SG3-540 and 300 models.

To view the My TrueVIS campaign web page, click here, and to find out more about the latest TrueVIS models, click here.

*As of the end of March 2022