Increasingly, your customers are looking to print to a wider variety of applications – whether that be a range of branded items to promote a business, or even personalised gifts for loved ones. If you can't produce these items and meet your customers' needs, you could lose their business, and their loyalty.

Rather than purchase multiple machines to meet this growing demand for personalisation, wouldn't it be great if there was one machine that could do it all?
A UV Machine that Does It All
Whether you are starting out in customisation or want to bolster your current print operation, the Roland DG VersaUV LEC2 S-Series printers will transform your business output overnight with an almost unlimited range of custom graphics possibilities.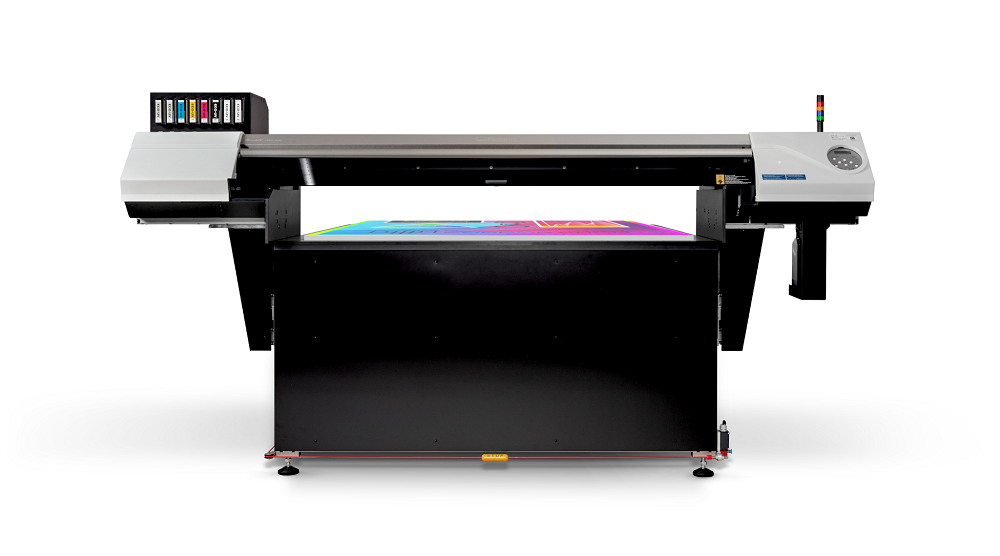 VersaUV LEC2 S-Series Printer

An easy-to-use, multi-functional device available in different print widths and bed set-ups, the LEC2 S-Series has advanced UV print features and a height clearance of up to 200mm, providing direct-to-product customisation plus direct printing on flexible and rigid materials.

The LEC2 S-Series offers quick turnaround on traditional print jobs and easy production on a huge portfolio of products and merchandise, so you can produce high-end print results on thousands of products.
Produce a Limitless Suite of Applications for Your Customers
With the LEC2 S-Series printers, you can create:

Personalised Objects – print directly onto a variety of objects to create unique custom products, including giftware, branded merchandise, trophies, and even large items from furniture to guitars and everything in between, with minimal set-up time.
Packaging and Prototypes – create high-end, short run packaging or bring your unique packaging vision to life with realistic proofs and prototypes.
Signs, Graphics, Art and Displays – print graphics for tradeshows, retail signage, POPs, interior décor and more on adhesive vinyl, canvas, display boards and a wide range of rigid and flexible media.
Boards, Panels, and Industrial Printing – print directly on to panels, sheets, tables, heavy boards, and more.
The ability to create an unlimited range of custom products for your customers will help you discover new revenue streams, target new customers, and increase your profitability.
Case Study: Bar Ware Customer
In our example for fictional customer, "Rusty's Tavern", we have created a suite of bar ware items to show the breadth of materials, sizes and depths you can print to with the LEC2 S-Series printers. The Rusty's branding has been printed to wooden bar stools, bottle openers, coasters and a large aluminium composite panel sign printed with a wood grain effect.

The LEC2 S-Series printing the Rusty's Tavern bar stools and sign
These custom products are ideal not only for a bar owner to promote their business, but could also make unique personalised gifts for a customer's home bar. Personalised gifts continue to increase in popularity and are a great idea for birthdays, graduations, weddings, anniversaries, or even Christmas presents.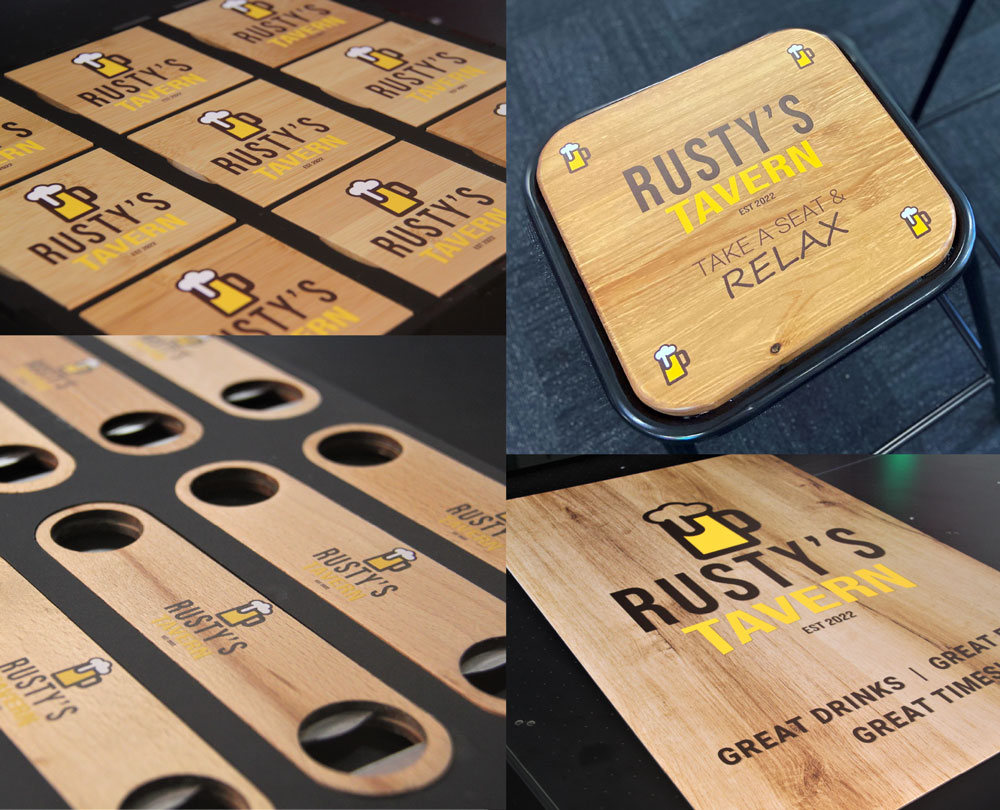 Bar ware products for Rusty's Tavern
The possibilities for creating a variety of branded products for your customers are endless. Now you can offer your customers even more with the LEC2 S-Series printers.
Discover More
To find out more about how the LEC2 S-Series printers can grow your business,
click here
.