Engravers, impact printers, dye sublimation printers and direct-to-surface UV printers can all be used for the professional personalisation of trophies, awards and gifts.
Customise Awards and Trophies with an Engraving Machine
Recognition in the form of an award, plaque or medal, is a powerful way to reward those who have worked hard, realised achievements or gone above and beyond expectations. Creating and selling these items is an excellent way for product or service providers to expand their business.

With an engraving machine that can engrave onto multiple materials such as metals, acrylics, woods, and laminates, popular items such as trophies, medals, badges, plaques and more can be produced and sold – increasing revenue opportunities.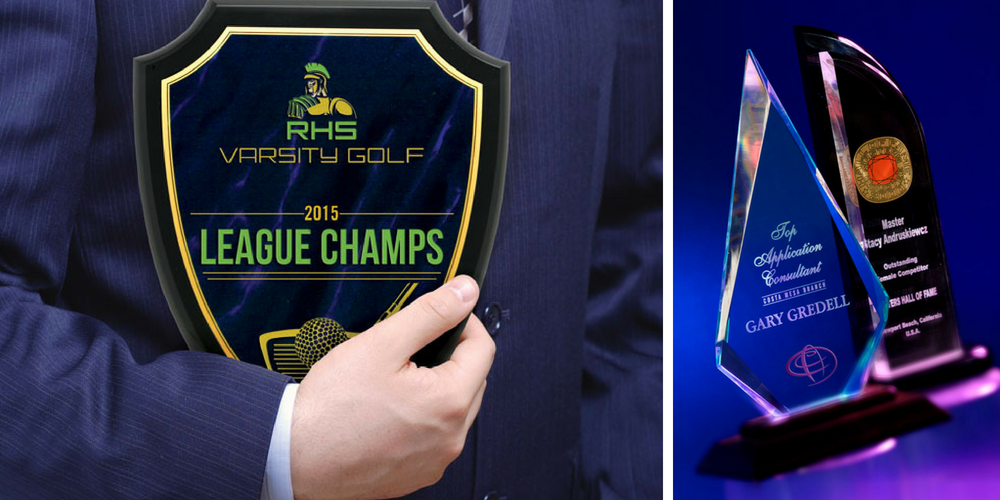 From cost-effective machines to professional high-speed engravers, the EGX series of professional rotary engravers and desktop rotary engravers deliver precision engraving results on to a variety of materials.
Combine Engraving Technology with UV Printing for Unique Effects
Engraving technology can also be combined with UV printing technology to add full-colour and eye-catching graphics directly onto awards and other objects up to 100mm thick. Combine CMYK, White and Clear Coat ink for visual impact and unique dimensional effects, such as raised logos and textured patterns.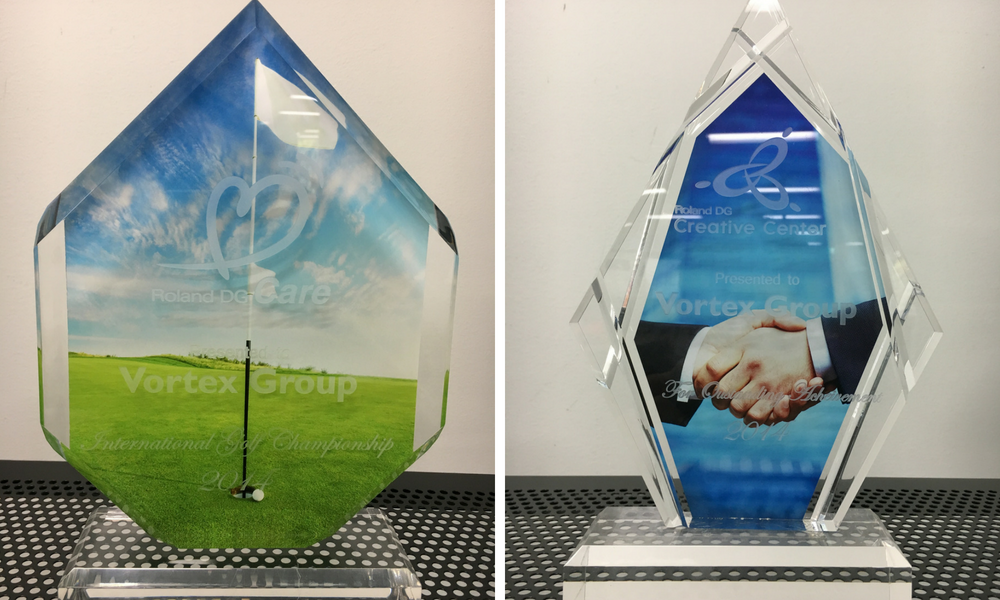 Roland engraving technology combined with UV printing using the LEF series benchtop flatbed printers on acrylic trophies.
Expand Your Business to the Giftware Market
With Roland DG's EGX series engraving machines, you can also personalise items such as key rings, trinkets, silver plates, urns and memorials, badges, plaques, knives and hunting items. Roland DG's MPX photo impact printers are also a great way of quickly and easily adding text, photos, logos and other artwork to a variety of giftware items made from metal and acrylic, from souvenirs and plaques to charms and pendants.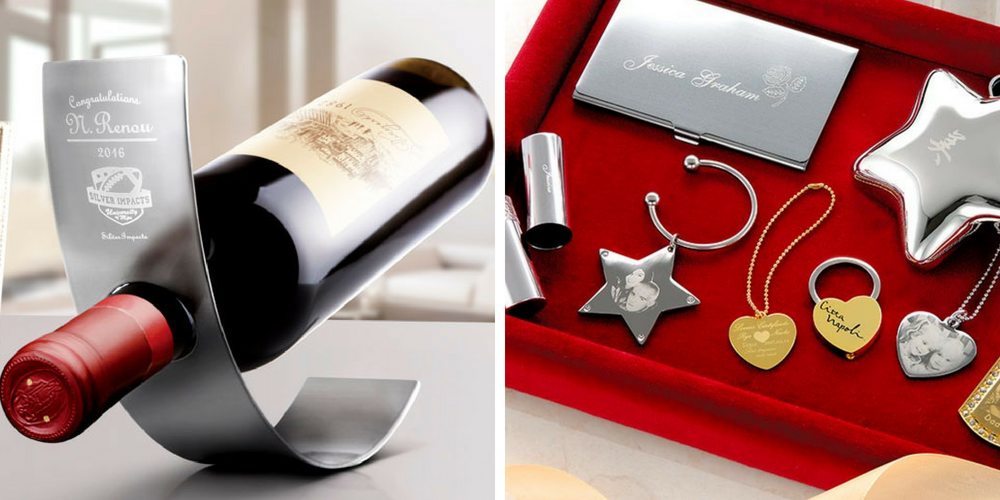 The METAZA MPX-95 photo impact printer is a low-cost, easy-to-operate solution for personalising high-value metal items.

A custom designed attachment for the Roland DG's EGX-350, the ROTO-350 enables cylindrical engraving and scribing on a range of materials such as aluminium, stainless steel, pewter, crystal and timber. Its intuitive bolt on design allows for simple installation, and has the ability to switch between cylindrical and flat engraving with ease so you can offer your customers mugs, cups, glassware, canisters and much more.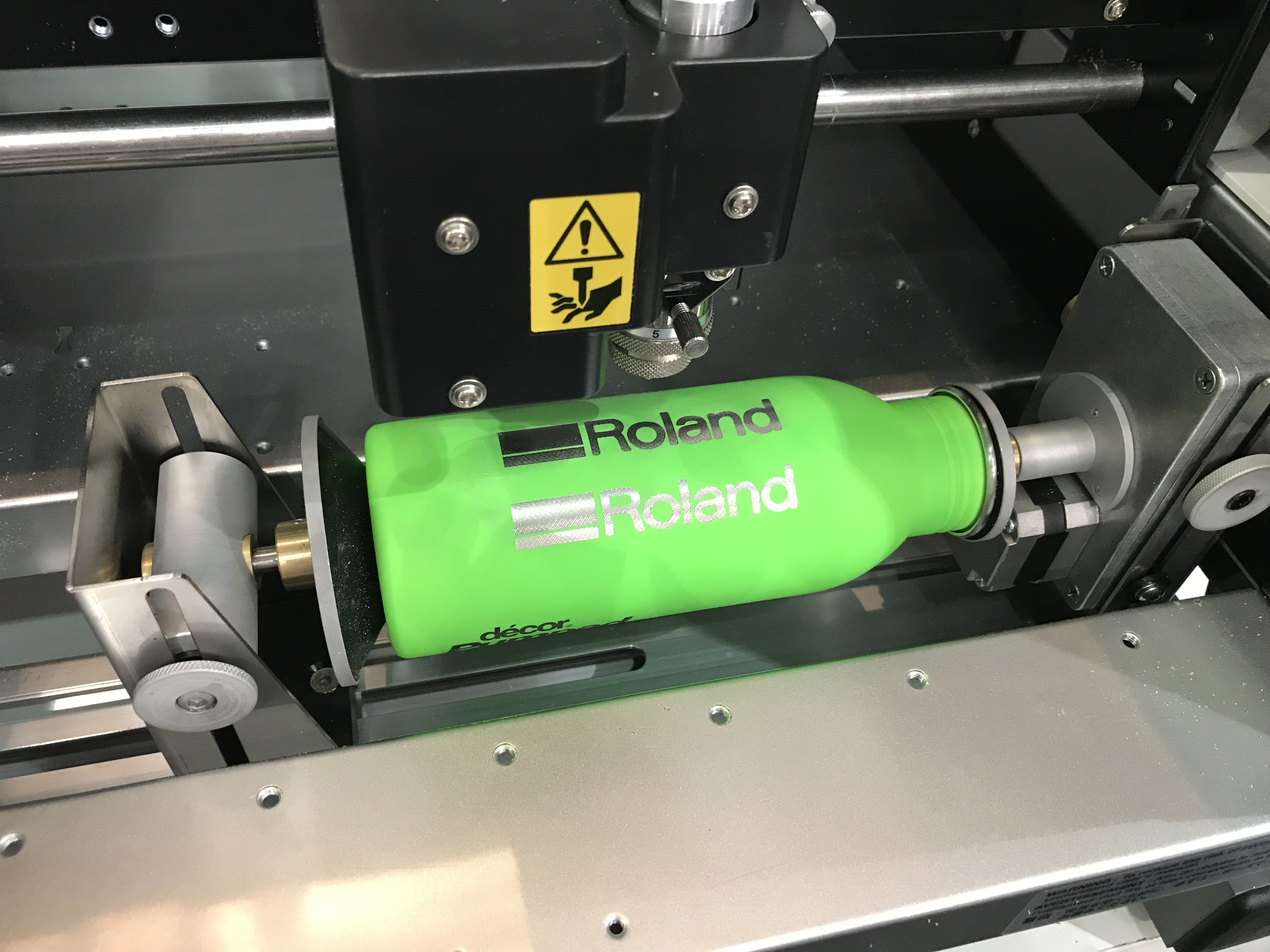 The ROTO-350 attachment engraving to a cylindrical drink bottle.
Boost Your Business by Personalising Awards, Trophies and Gifts
Roland DG's range of engraving machines and impact printers are cost effective, easy-to-use and enable personalisation onto a range of materials, which is key to increasing a company's business and therefore, profits.

To find out more, take a closer look at Roland DG's range of engraving machines.