To celebrate the release of Roland DG's new TrueVIS VG series of printer cutters, we're having a bit of fun, imagining what some future vehicles would look like if their graphics were produced on the future of print and cut devices.
Wrapping Future Vehicles
What's cooler than boldly going where no man has gone before? Boldly going where no man has gone before with a sweet wrap emblazoned on your galactic transportation vehicle.

In the future, take-out will be out-of-this-world! Someone certainly did a stellar job wrapping this inter-planetary pizza delivery vehicle.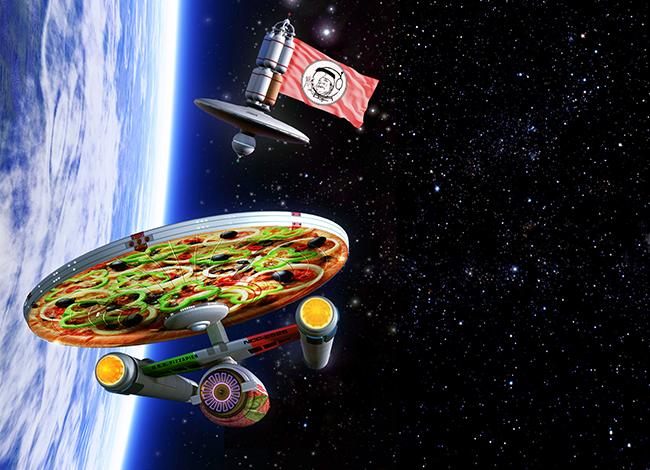 I've Seen the Future and the Future is Adorably Cute
Business Insider predicts that we'll have self-drive cars by 2020. The other, rather frightening prediction is that these cars will be accessible to everyone of all ages… they're going to be so cute!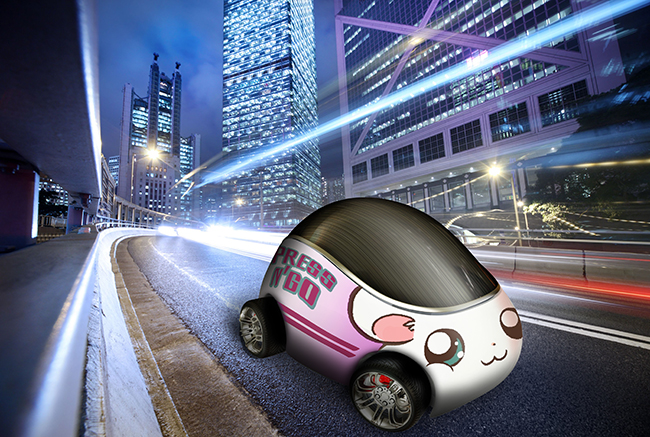 Your Own Personal Time Machine
In some Hollywood versions of the future, we may be all getting our own time machine. If this is the case, we better have wrappers on-hand to make sure our future cars are sufficiently camouflaged and ready to go back in time!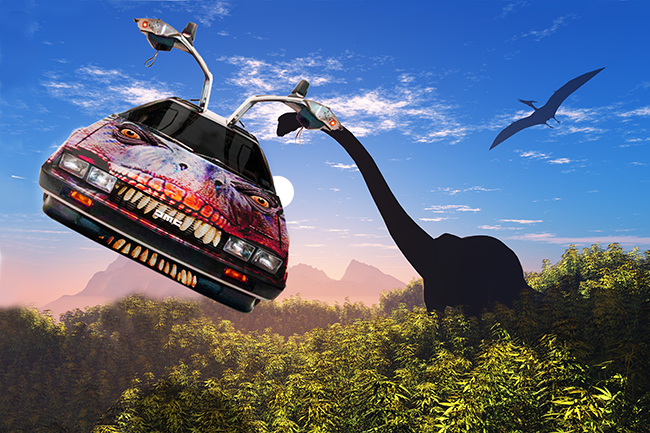 Harnessing Water Power with the Hydrocar
Move over electric vehicles. Possibly the next great evolution in the vehicle industry will be hydrocars, powered by water. We suspect that not only will they be good for the environment, but they'll also look supercool and be awesome to wrap.

Prepare yourself for the future of vehicle wrapping with the new TrueVIS VG series 64-inch and 54-inch printer cutters that feature four newly developed FlexFire print heads, new cost-effective TrueVIS inks, new cutting technology, new Bluetooth-enabled Roland DG Mobile Panel functionality, and so much more.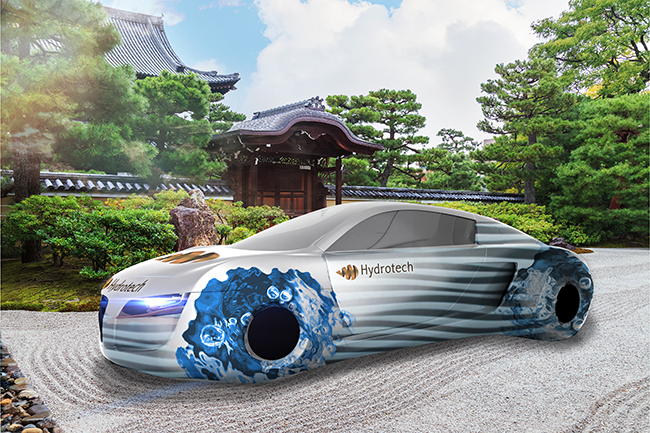 The future of print and cut has arrived.
Article modified for Roland DG Australia. Original blog post written by Ben Fellowes, Sr. Copywriter and marketing expert at Roland DGA.