Whether you are a seasoned professional or new to the print industry, it's likely that you would have come across the third party (or alternative) ink debate, in which concerns have been raised over assurances made without insight into potential consequences.
The quality, colour and durability of a chosen ink are essential in producing high quality graphics and long-lasting prints. It is therefore imperative that you are aware of all the facts around third party and manufacturer inks and so you can make an informed decision as to which option is the best for your business.
With So Many Conflicting Reports, What Are the Facts?
Third party inks naturally have a lower level of compatibility with machines compared to manufacturer inks that have been specifically designed with manufacturer machines in mind to deliver maximum performance and efficiency.
This lower compatibility level can result in unexpected machine faults that could end up costing your business money to fix, particularly as use of third party inks can void insurance warranties.
Third party inks can contribute to the depreciation of a machine's performance over time, and can also result in increased downtime for head cleaning and maintenance.
The use of third party inks can accelerate the need to replace your machine's costly parts, subsequently increasing overhead costs.
Third party inks sometimes lack available media profiles, so the ink that is laid down on the media could be greater than you need – therefore costing you more, and the quality of the output could be affected too.
Indefinite ingredients sometimes found within third party inks have been proven to cause damage to eco-friendly and high-end substrates, eliminating any increased margin on print runs.
It is important safety-wise when using inks to understand what ingredients that an ink contains. With many third party inks it is not always 100% clear, whereas Roland ensures that this information is publicly and easily available to all customers.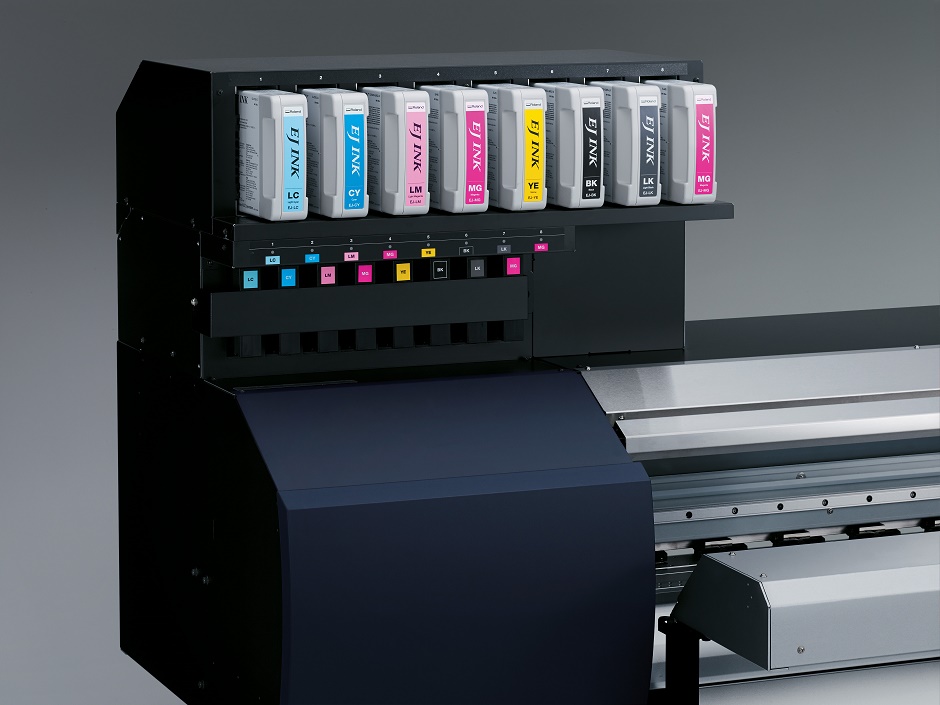 Why Run the Risk?
Inks are arguably the most important tool that print professionals will use to perform their job properly. However, we often find there is a lack of educational material available to inform print professionals about the potential downfall of using third party inks.

Even when professionals are aware of the problems that third party inks can cause, sometimes the option of using these inks can still be an attractive one, with customers promised savings of up to 30% and alleged cheaper running costs.

Some third party ink suppliers may offer to take over the remaining warranty, however details of service inclusions or official warranty statements are rarely provided. Availability and access to genuine spare parts may become an issue which may increase user downtime, or affect machine performance if illegitimate parts are used. Warranties offered by Roland DG Australia are some of the most comprehensive on the market and will ensure your Roland DG printer maintains optimum performance.

Despite the switch to third party inks initially seeming to be a cost-effective move, often the savings do not add up and customers can be hit financially. Roland DG proprietary inks boast an unrivalled quality output, as well as impressive productivity levels that save you money in the long run. So, why run the risks that come with third party inks?
How Can We Help?
In a market that is more congested than ever before, it is critical for professionals from across the print industry to continue to find ways to drive down overheads costs in order to maximise their profit margins.

Backed by world-class service and support that comes with purchasing Roland DG machines and inks, you have the added reassurance and security that third party inks do not provide. Our proprietary inks are specifically designed to complement our machinery, ensuring high quality outputs, optimum machine performance and elongated machine lifetime. Our quality inks are developed in line with the latest technology to guarantee maximum efficiency with every print run – saving you money in the long run.