GUIDE: POWER YOUR BUSINESS
WITH UV DIRECT PRINTING
Your Essential Guide to Product Personalisation with Digital Benchtop UV Printing
Product personalisation is big business and digital UV printing offers a fantastic opportunity for you to meet this demand, increase sales and stay competitive.
Download your free copy of this guide to learn about:
Expanding your product offering through UV printing
Profit potential of various popular applications
Ease of integrating and using a UV printer with your current set up
Success stories of UV printing from businesses across the world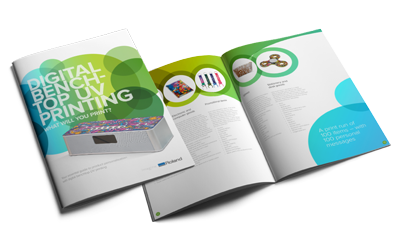 Our free 40+ page guide also includes:
Overview of the personalisation industry
100+ direct printing application ideas
30+ potential markets to target
Materials compatible for UV direct printing
Introduction to Roland DG's three VersaUV LEF benchtop printers
Discover the colourful, touchable, customisable world of UV direct printing and see how it could transform your business.
Fill out the form for instant access to your free guide today.
YES, I WANT THIS FREE GUIDE!