To Be the Best, Trust Your Instincts: Renault F1 Team Chooses TrueVIS VG2
When you're one of the best car racing teams in the world, you need the very best graphics. That's why Renault F1® Team has chosen Roland DG's new TrueVIS VG2, the second-generation eco-solvent print and cut device, to produce its race-leading Grand Prix prints.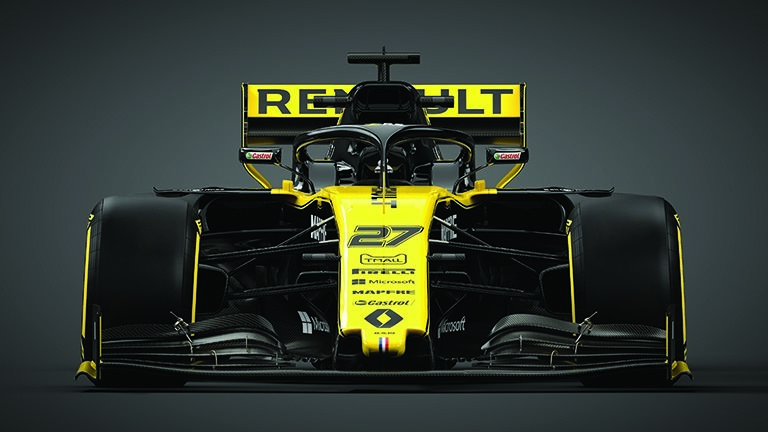 Renault F1 Team has relied on Roland DG TrueVIS printer cutters for many years, using the reliable and high-quality systems at its Technical Centre in Enstone, Oxfordshire, to produce stickers for its racing cars, livery for its support vehicles, displays for its hospitality areas, and much more. Grand Prix events can attract worldwide audiences of more than 400 million viewers, and sponsorship is as competitive as the races themselves. High-end sponsors demand the highest precision in their brand colours and immediate replacement of any damaged advertising graphics; Renault F1 Team always travels with 30 identical versions of every sticker, totalling around 1,400 stickers for every race.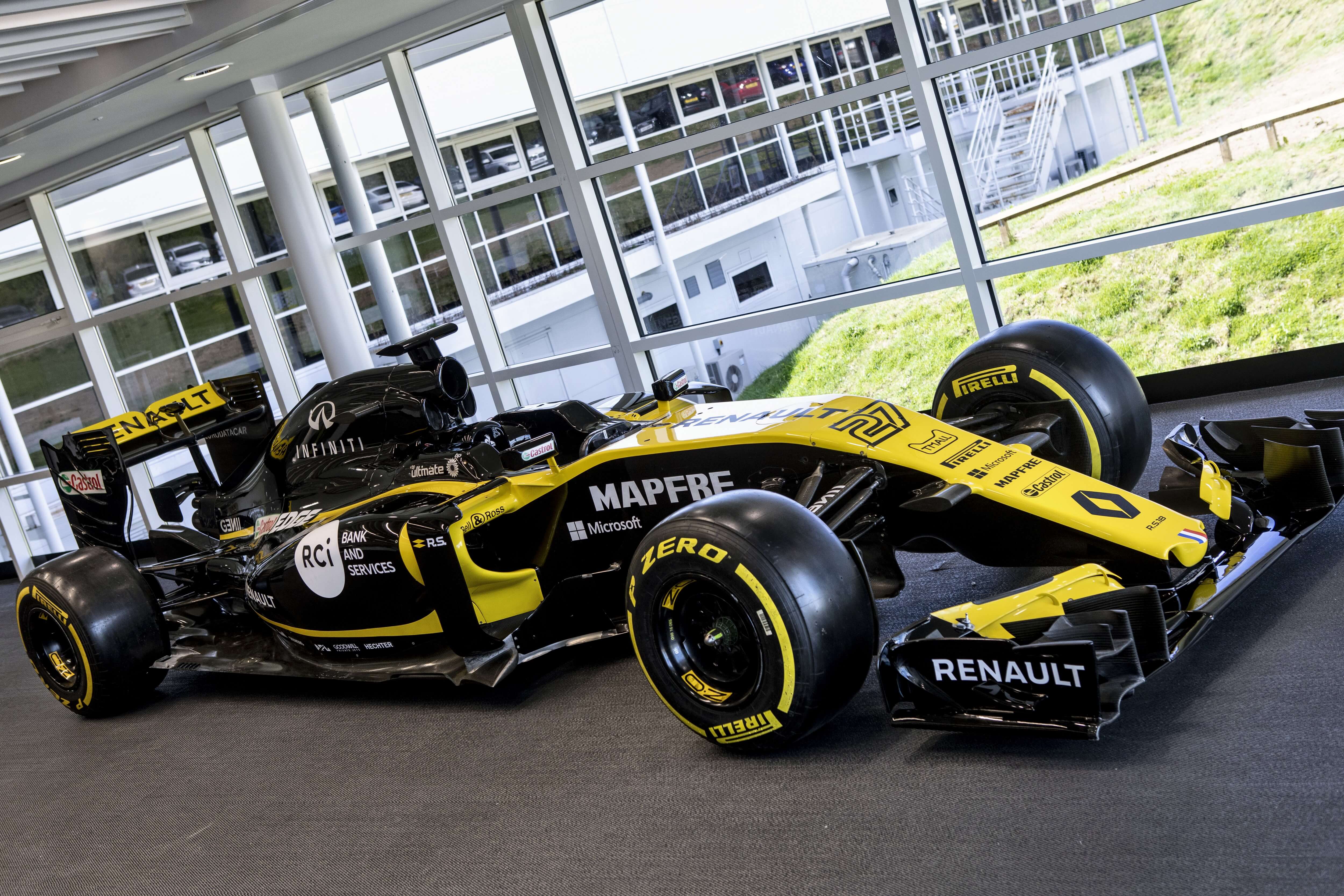 The award-winning TrueVIS VG2 Series has over 40 incredible enhancements, allowing Renault F1 Team to push its boundaries for accuracy, reliability and turnaround speeds even further. Those who have seen the VG2 in action describe it as both 'best printer/cutter' and 'best print device in the industry today'. Designed to meet and exceed the needs of today's most demanding print professionals, the Roland DG TrueVIS VG2 is already proving incredibly popular, and attracting widespread attention at trade shows around the world.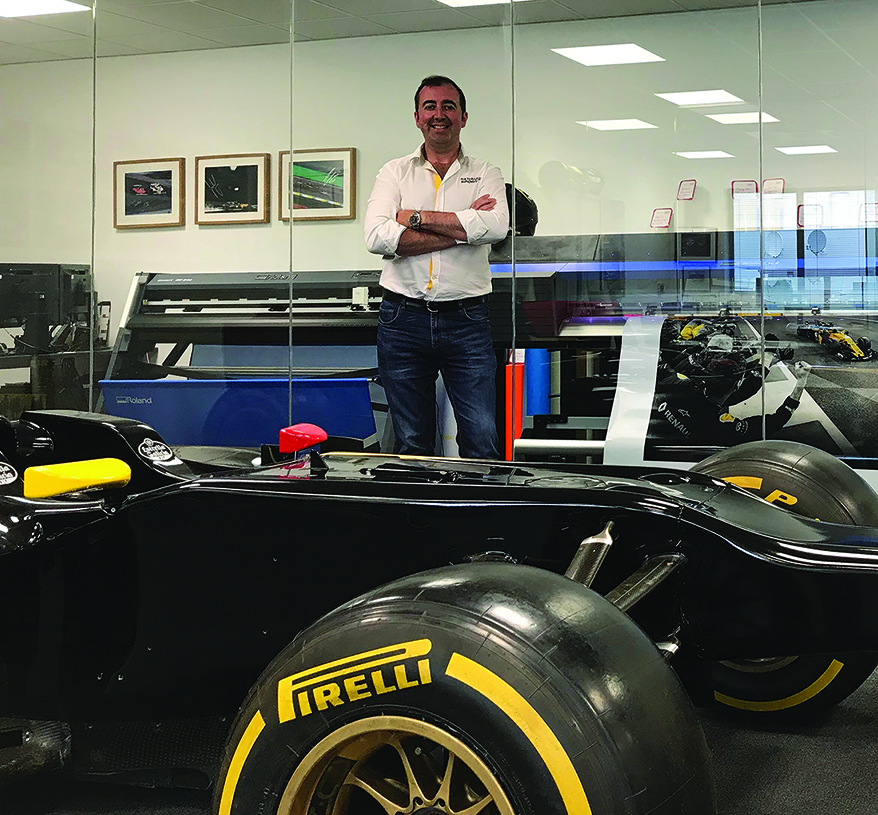 Joe McNamara, Head of Paint and Graphics at Renault F1 Team, has praised the extended colour gamut, now with bold Orange for vibrant colours, natural skin tones and exceptional colour replication. "One of the first things we noticed was the improvement in the colour matching, because a lot of what we do covers an entire season," he comments. "It gives us a good opportunity to have a consistent colour." He adds: "It also comes with the new orange swatch which has about a hundred colours in there – yellows and oranges. It really makes our life easy when it comes to matching colours exactly for our corporate sponsors, and also for our own branding on cars, on garages, and on everything we take to races with us."

A video featuring Joe and his review of the new TrueVIS VG2 is available to watch at the link below. In the video, Joe notes that the new TR2 inks deliver brilliant bonding and stretching abilities for vehicle wrapping applications, and their fast-drying time allows his team to print, laminate and ship graphics to Renault F1 Team colleagues across the world on the same day. He adds that the VG2's perf-cut feature is making work "much easier" when producing multiples of the same sticker, while the new media clamp system is "a really clever piece of engineering".


"What's really impressive about this machine is what it can do for the price it's pitched at," he says. "To have that colour gamut for that price point is really amazing. I just don't know how Roland DG does it."

To learn more about Roland DG's award-winning TrueVIS VG2 series wide format printer cutters, visit: https://www.rolanddg.com.au/products/printers/truevis-vg2-series-printer-cutters

Find out more about Renault F1® Team at www.renaultsport.com