Roland DG's VersaUV LEC2-640 UV Printer Reproduces Famous Ceiling Artwork for Exhibition in Japan
Hamamatsu, Japan, June 8, 2022 – Roland DG Corporation, a leading manufacturer of wide format inkjet printers and printer cutters, is pleased to announce its cooperation on a high-resolution digital reproduction of Katsushika Hokusai's Phoenix Glaring in All Directions ceiling painting that will be shown in the "Digital x Hokusai"*1 special exhibition.

The remarkable artwork is currently featured in the main hall of Gansho-in Temple*2 in Obuse, Nagano Prefecture. Renowned artist Hokusai, who passed away at the age of 90, painted this work in his final years, and it is said to be the largest painting of its kind (5.5m in depth × 6.3m in width). The high-resolution digital reproduction will be exhibited as the centrepiece of the "Digital x Hokusai" interactive art exhibition to be held from June 2, 2022 in Tokyo, Japan.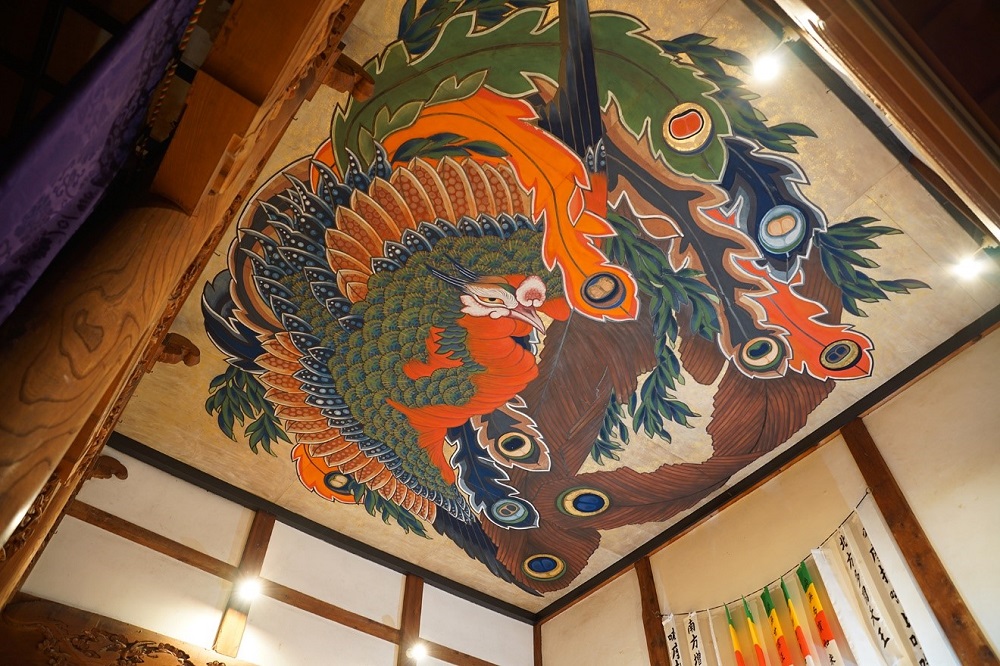 Phoenix Glaring in All Directions at Gansho-in Temple in Obuse, Nagano

The high-resolution digital reproduction of this painting was conducted as part of the "Distributed Digital Museum"*3 promoted by NTT East and NTT ArtTechnology. The ceiling painting was digitised by Ars Techne Corporation., a partner of NTT ArtTechnology, using its patented technology,

DTIP, a high-definition three-dimensional texture image processing technology*4. Ars Techne estimated and restored incomplete painting areas and performed multi-layer processing for each texture. Based on this high-precision data, of approximately 30 billion pixels, Roland DG output the image in its original size by using a UV inkjet printer*5.

Kohei Tanabe, President, Representative Director of Roland DG said, "Our LEC2-640 UV inkjet printer was used to print the reproduction of the original painting. This project required not only a wide colour gamut and accurate colour reproduction, but also the need to faithfully reproduce the texture of the paint and the brushwork done by hand, the brilliance of the gold leaf, and the reflections of the oil and smoke ink, which is a unique highlight of this work. The expressive power of our UV inkjet printer, that is capable of printing special effects, was indispensable in this process."

Mr. Manabu Kunieda, President and CEO of NTT ArtTechnology said, "We are very pleased with the results of the high-definition digital reproduction. We were able to reproduce the vivid colours and elaborate techniques used in the Phoenix Glaring in All Directions, particularly the way the ceiling painting shines under certain conditions that were discovered during the digitisation process. By utilising digital technology, we can now view artwork that previously could only be seen on site, in an environment that is accessible to all, regardless of space, distance, or time. This will not only protect valuable cultural assets, but also open up new possibilities for the enjoyment of culture and the arts and will lead to an interaction among people and regional revitalisation."

Mr. Iwao Kubota, President and CEO of Ars Techne said, "There are many UV inkjet printer makers, but Roland DG was willing to take on the challenge of producing a huge size, high-definition, multi-textured output, which was an uncharted area. The positive attitude of Roland DG was a great example of their corporate culture, and I think that this project would not have been possible without Roland DG."

Tanabe concluded, "The visions and initiatives of NTT East, NTT ArtTechnology, and Ars Techne, that are to use digital technology to convey the beauty of art and culture, have much in common with our company, that values the creativity of people. I feel great significance and pleasure in participating in this project, and it is also a great honour for us to be involved with Hokusai's works, which are the pride of Japan. We hope that many people will come to see the wonderful exhibition of the restored original paintings, that also include projection mapping and other exciting digital effects."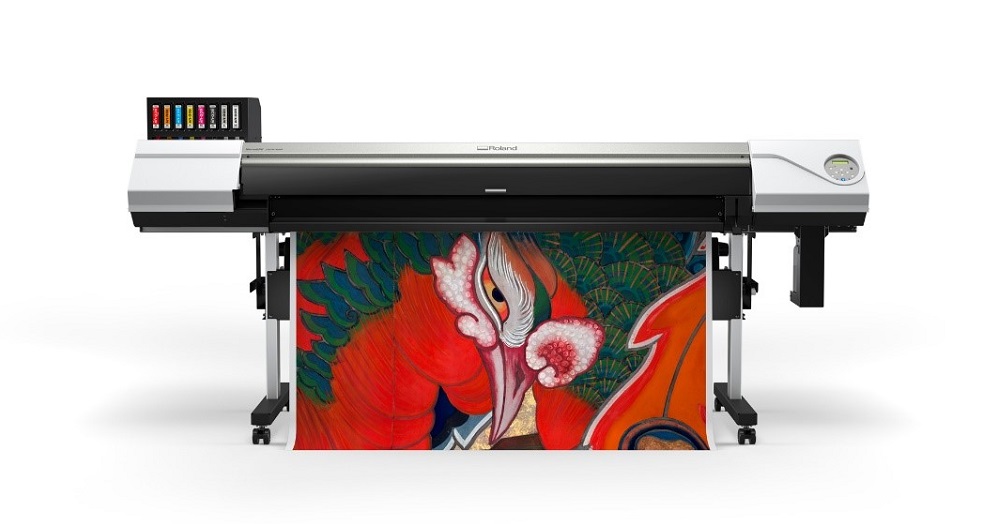 VersaUV LEC2-640 UV Printer Cutter
To find out more about the VersaUV LEC2-640 UV printer cutter, click here.
Art Exhibition of a High-resolution Digital Reproduction Work

Name: "Digital x Hokusai" Special Exhibition
Hosted by: NTT East
Planning and Management: NTT ArtTechnology
Period: Thursday, June 2, 2022 ~ Sunday, July 3, 2022
Venue: NTT InterCommunication Center [ICC] Gallery A
Tokyo Opera City Tower 4F, 3-20-2 Nishi-Shinjuku, Shinjuku-ku, Tokyo
Admission: Adults and university students 1,500 yen
For more information, click here: https://www.ntt-east.co.jp/art/hokusai-special/ 
*1 A series of interactive art exhibitions organised by NTT East and planned and operated by NTT ArtTechnology, with the "Introduction" exhibition held from 2019 to 2020, and the "Breakthrough" exhibition starting in December 2020 to now. Other satellite museums are being held at the Kyushu National Museum and elsewhere.
*2 A Soto sect of Zen Buddhism temple located in Obuse village, Nagano Prefecture, Japan. 1831 (Tempo 2), when the temple was rebuilt after the main hall was destroyed by fire in 1812 (Bunka 9), Takai Kozan was the chief sponsor and commissioned Katsushika Hokusai to create the Phoenix Glaring in All Directions ceiling painting for the main hall.
*3 An initiative promoted by NTT East, together with NTT ArtTechnology, that aims for regional revitalisation by connecting the region, the city, and the world through the use of ICT technology to bring people from all walks of life into contact with culture and arts in a familiar environment.
*4 Ars Techne's patented technology that reads not only the image and colours from a painting, but also the texture, three-dimensional nature, size, and other information, converts it into digital data, and uses a special image processing system to synthesize the data. The remastered art produced from this DTIP technology is highly acclaimed and has been recognised as the world's first master replica of a painting by the Musée d'Orsay in France.
*5 Roland DG's UV Large format inkjet printers. UV ink, which has the property of instantly curing when exposed to ultraviolet light, makes it possible to create three-dimensional expressions by printing layers of ink. Another major feature is that it can use clear ink and print directly on a variety of materials other than paper.