Roland DG to Take Imagination on the Road
Sydney, Australia, December 6, 2016 – Roland DG Australia, a leading manufacturer of wide format inkjet printers and 3D devices, today announced the launch of its brand new Mobile Imagination Centre, a custom-built vehicle that takes the Creative Centre and RolandClinic concepts on the road.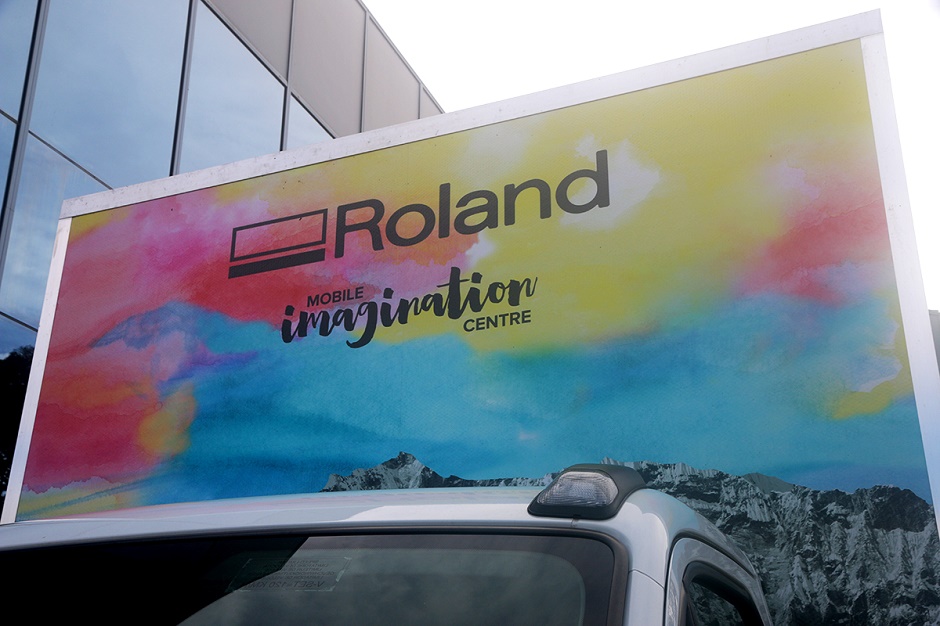 As a new way for Roland DG to reach and engage with regional customers across the country, the Mobile Imagination Centre (or MIC) will have the latest technology and applications on display, and Roland DG experts on hand to provide support, to educate, and to inspire.

"We've always wanted to get out to our non-metropolitan customers on a more regular basis," said Greg Stone, Roland DG Australia Product and Marketing Manager. "To give them one-on-one support or to show them ways that they can increase the variety and quality of their output to make the most of their Roland DG devices. The MIC offers a great way for us to do this. If they can't come to us, we'll go to them."

The MIC will be making its way around the country throughout 2017 and 2018, stopping at regional locations for the day. Along with a display of the latest Roland DG devices and applications, support will be given through RolandClinic and a Virtual Reality headset will allow visitors to take a virtual tour of Roland DG Creative Centres from around the world, as well as the Roland DG factory in Hamamatsu, Japan to see the new TrueVIS VG-640 being manufactured. Visitors can also enter the "With Roland" competition by bringing along samples, photos or videos of inspiring work they have created with their Roland DG equipment.

The first stop for the MIC will be in Albury on Monday, 13th February, followed by Dubbo on 15th February, and Bathurst on 16th February. Subsequent locations will be uploaded to our dedicated MIC website, that will include an events calendar, blog posts, photos, competition results, and more.

To keep up-to-date on with the whereabouts of the MIC, "Like" us on Facebook or register your interest on the MIC website.