Roland DG Launches Cutter Self Maintenance Kits
Sydney, Australia, September 25, 2018 – Roland DG has announced the availability of self maintenance kits for its CAMM-1/CAMM-1 PRO cutters, including the GS-24, GX series and the latest generation GR series vinyl cutters.

Each kit contains replacement blades, blade holder, a cutter protection strip and pinch rollers, plus tools to assist with the parts replacement. A support video provides detailed instructions for installation as well as maintenance tips.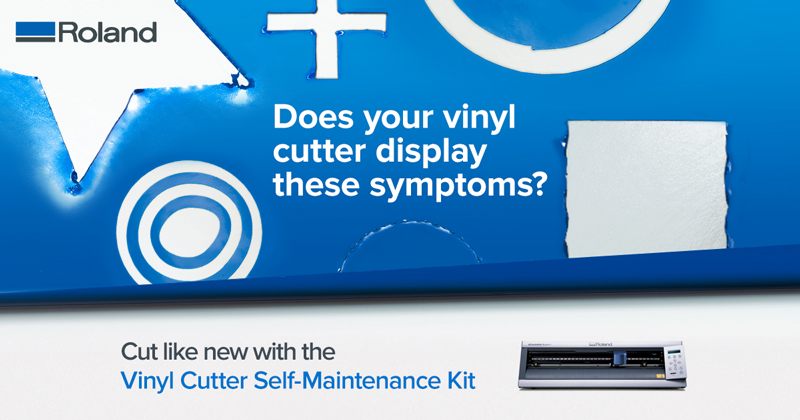 Since 1988, Roland DG has sold more than 460,000 vinyl cutters. According to Takaaki Koshita, General Manager of the Roland DG global service department, "Now, for a minimal investment, customers can have their Roland DG cutters performing just like new. The cutter self-maintenance kits have been developed with the aim of providing CAMM-1/CAMM-1 PRO owners with the class-leading cutting quality and productivity their machines exhibited when new. I am positive that the kits will boost the quality and efficiency of our customers' work, and provide ample capacity for customers to expand their business opportunities. Roland DG will continue to hone its expertise with cutting applications and provide customers with products that deliver unparalleled value to a broad range of industries."

To find out more, go to www.rolanddg.com.au/cutlikenew or contact your local Roland DG authorised dealer.