Get Up to $1,000 Back with Roland DG's Vinyl Cutter Trade-In Offer
Sydney, Australia, May 14, 2019 - Roland DG Australia, a leading manufacturer of wide format inkjet printers and 3D devices, today announced the launch of a new Vinyl Cutter Trade-In program for the GR Series Wide Format Vinyl Cutters.

Starting from today until June 30th 2019, customers have the opportunity to trade in their old vinyl cutter and take advantage of up to $1,000 off a new Roland DG GR Series Vinyl Cutter.

Cash back values for the CAMM-1 GR Series Cutters are as follows:
GR-420 - $750 including GST
GR-540 - $850 including GST
GR-640 - $1,000 including GST
To qualify for the cash back offer, customers simply purchase one of the above models and register their old cutter for trade-in. Once verified, Roland DG will arrange collection and provide the cash back.*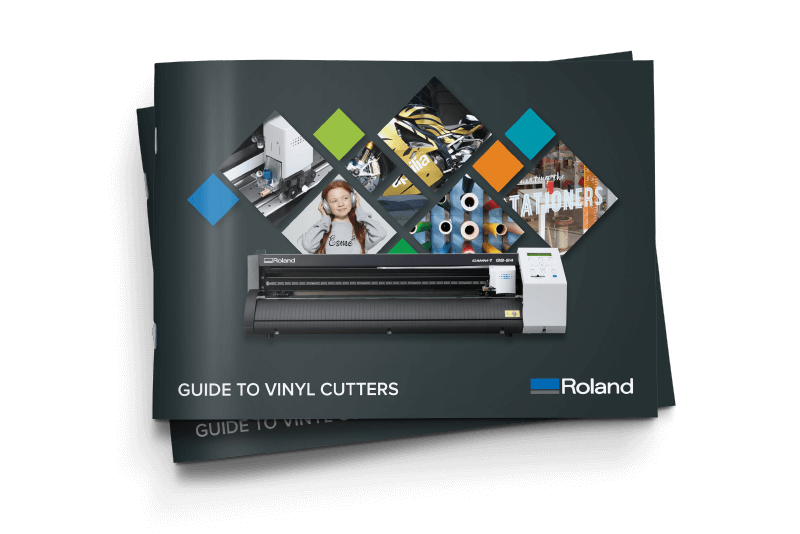 As part of the trade-in promotion, Roland DG has also developed a new guide for vinyl cutters, that is useful for anyone who owns, or is looking to purchase a vinyl cutter. The guide includes everything you need to know about vinyl cutters, such as tips for choosing the right model, different markets and applications, maintenance tips and testimonials from customers who have built successful cutting businesses. To download a copy, go to: www.rolanddg.com.au/sites/get-into-cutting-guide.

For more information and to register your trade-in, go to www.rolanddg.com.au/grtrade-in or contact Roland DG on 1800 500 119.

*Terms and Conditions apply. Trade-in cutter must be 24 inches and above in size. Visit the website for further details: www.rolanddg.com.au/grtrade-in.