DGSHAPE Announces Next Generation Wet Milling Machine for Producing High Quality Dental Restorations
Hamamatsu, Japan, October 15, 2018 – DGSHAPE Corporation, a wholly-owned subsidiary of Roland DG Corporation and a leading provider of digital fabrication tools, including 3D milling machines, 3D printers, and engraving machines, announced today the release of the DWX-42W, the successor to the popular DWX-4W wet milling machine.

According to Hisashi Bito, President of DGSHAPE, "The DWX-42W represents the latest addition to our growing portfolio of dental restoration technology. The DWX-42W builds on the legacy of Roland DG's dental solutions that is advanced today by DGSHAPE corporation and affirms DGSHAPE's commitment to helping dental professionals increase their efficiency, reduce chair time for their patients, and increase their profitability."

The DWX-42W can produce highly-aesthetic restorations from the latest glass-ceramic and hybrid resins. A host of improvements were made to the DWX wet platform, including new grinding burs, increased Automatic Tool Changer (ATC) capacity, ethernet connectivity, and a new, DGSHAPE engineered spindle (patent pending). Additional key upgrades include reduced air pressure and volume requirements (which eliminates the need for an additional compressor), up to 50% faster milling times, and a reinforced frame design for increased stability and precision.

A cornerstone of all DWX dental machines, Bito said, is their ease of use. Operation is as simple as pressing a button. Their open architecture offers the flexibility of using the software and scanners lab techs are already familiar with. The six-station ATC switches out grinding burrs as needed for unattended production. Other advanced features include a Virtual Machine Panel (VPanel) which allows users to quickly configure settings for up to four machines from a single computer for high-volume production. The VPanel monitors operational status and sends email notifications at the end of milling and maintenance completion, or if errors should occur.

Installed as a single machine in a clinic laboratory or paired with a DWX-52D in a production lab environment, Bito said the DWX-42W facilitates scalability, making it simple for a growing business to add to their current offerings to meet increasing customer requirements.

To learn more about the DGSHAPE DWX-42W visit www.rolanddg.com.au/dwx42w.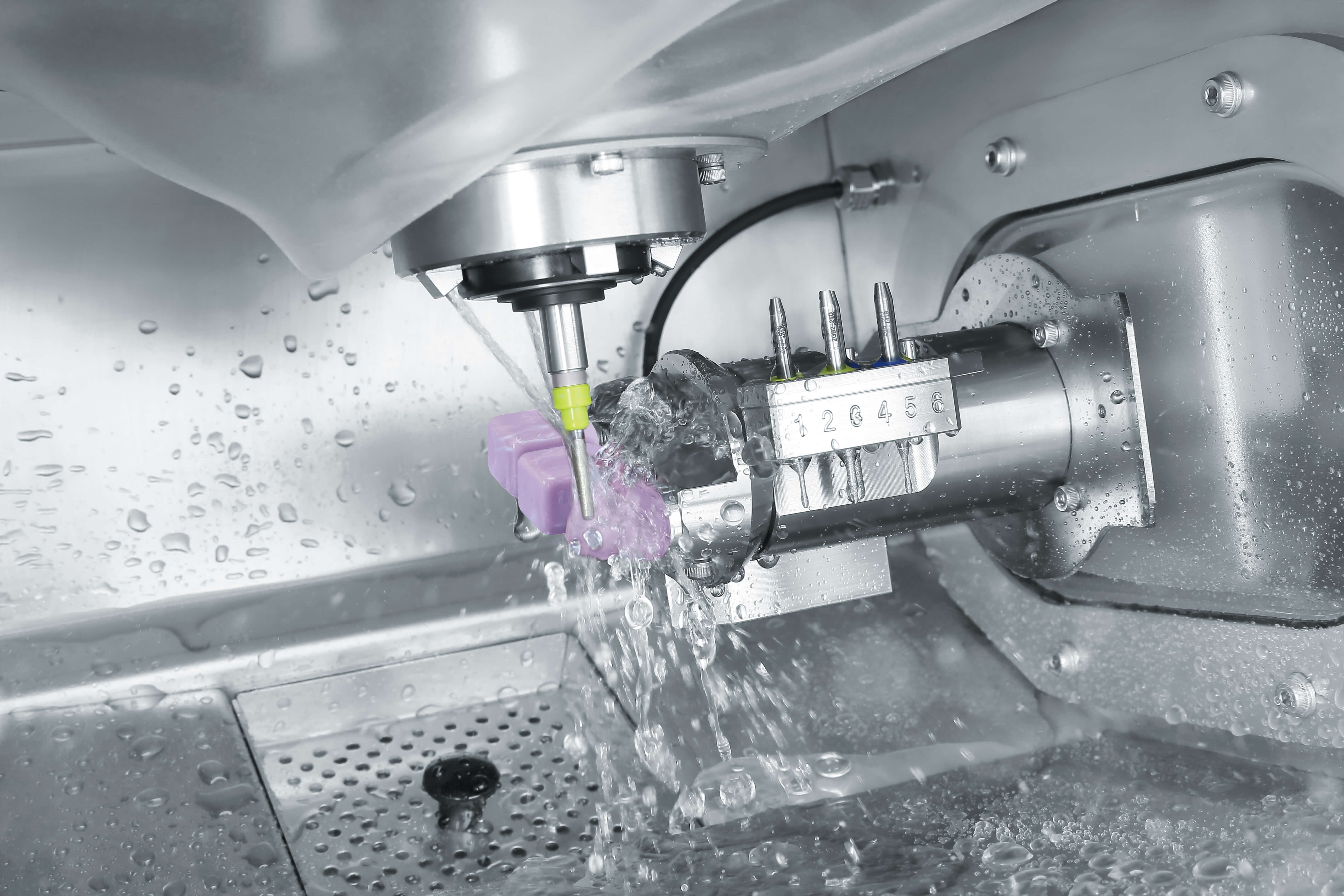 DWX-42W can mill high quality restorations with industry popular materials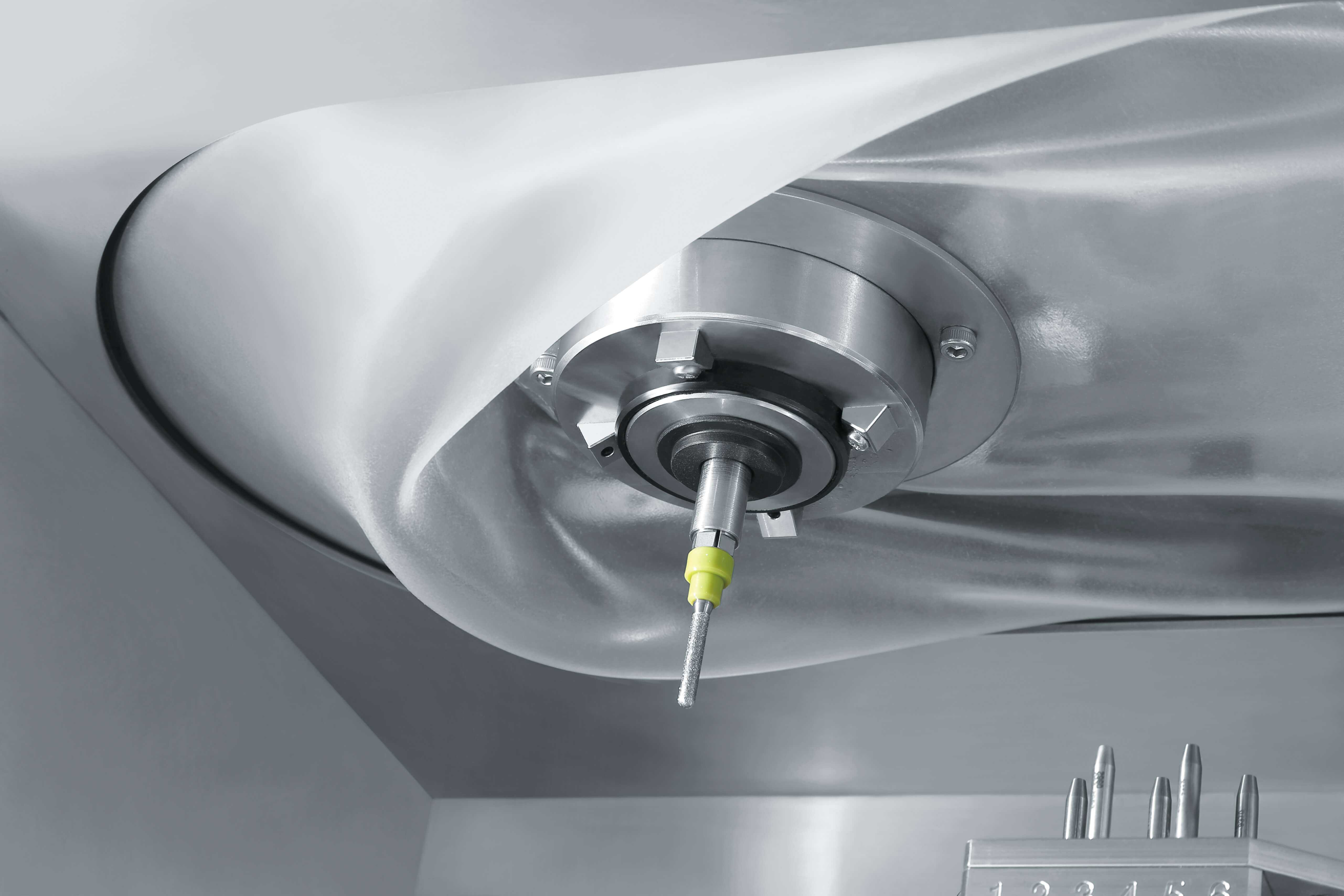 DWX-42W has a new, high-precision spindle manufactured by DGSHAPE (patent pending)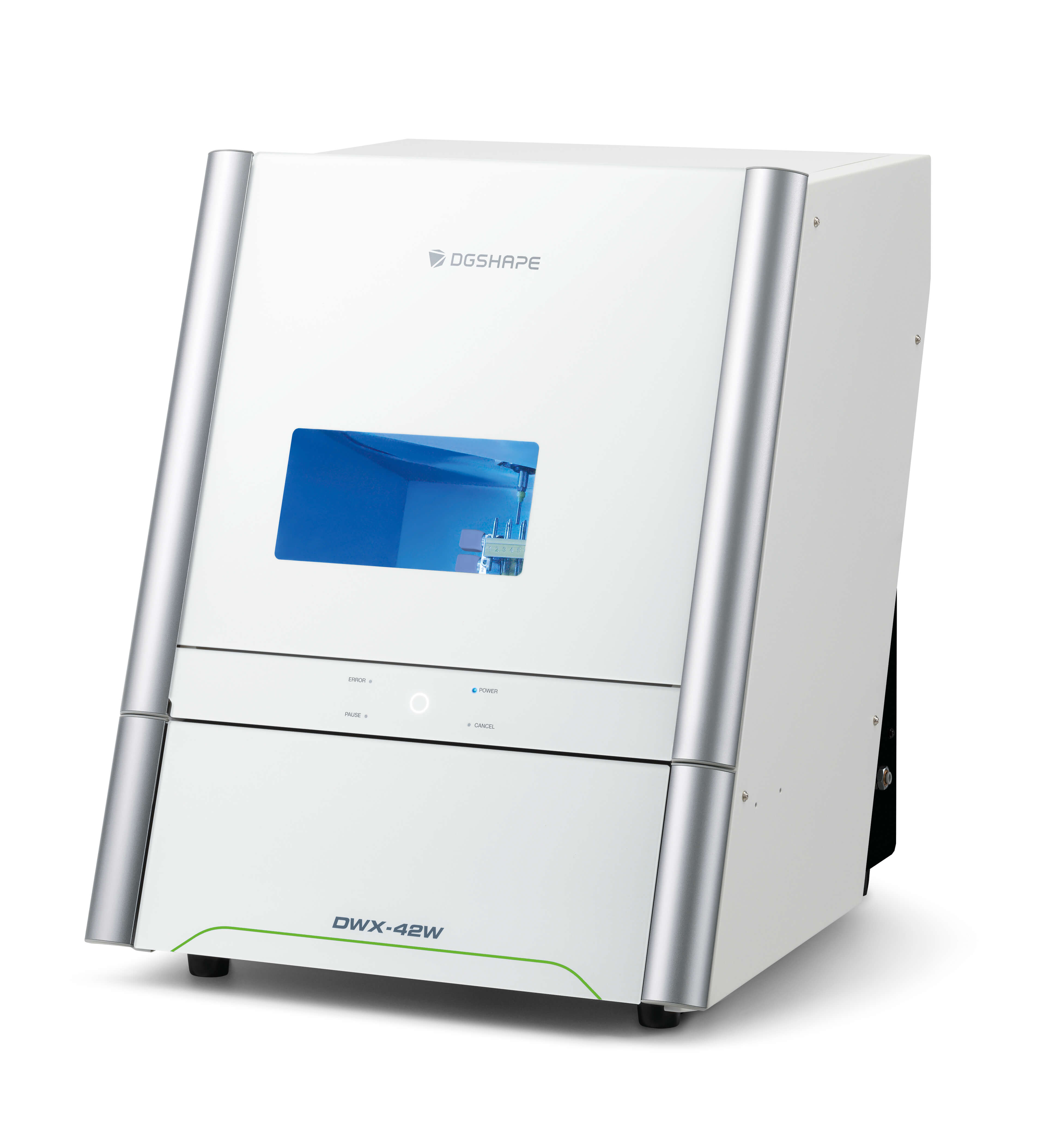 DWX-42W wet milling machine
About DGSHAPE Corporation
DGSHAPE Corporation was spun-off of Roland DG Corporation in 2017 as a wholly-owned subsidiary to develop and market the company's innovative 3D products, including DWX mills and DWP 3D printer for the dental industry, MPX photo impact printers and EGX engravers for the industrial labeling and personalisation industries, and MDX and monoFab series of desktop milling machines for the rapid prototyping, manufacturing, and hobby industries. The company's products are distributed worldwide.
About Roland DG Corporation
Roland DG Corporation is a leading manufacturer of products designed to help professionals and hobbyists transform their imagination into reality, including SOLJET, VersaCAMM, VersaUV and Texart series large-format inkjet devices, MDX milling and EGX engraving machines, CAMM-1 and STIKA vinyl cutters and MPX photo impact printers. In 2010, the company entered the healthcare market with Easy Shape DWX milling machines designed specifically for creating high-quality dental prosthetics. Roland DG also recently introduced the monoFab series of desktop 3D printers and milling machines for rapid prototyping and manufacturing. The company uses its proprietary cell production technology to manufacture products that are distributed worldwide.

For more information, please visit www.rolanddg.com.