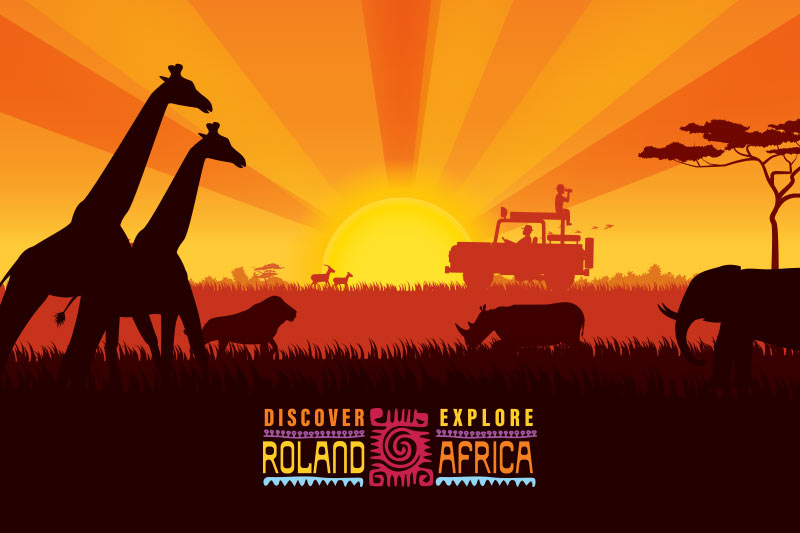 Explore the many applications of Roland printers.

SCHEDULE A MACHINE DEMO FOR A CHANCE TO WIN AN AFRICAN SAFARI!
Whether you're looking to start a business or expand one, Roland empowers your graphics production with a versatile range of UV, dye-sublimation and eco-solvent printers that are built-to-last and deliver consistently outstanding results.
Now, for a limited time, when you schedule a demonstration of any new Roland inkjet printer, you'll be entered to win a 11-day African safari for two, including airfare, accommodations, meals and a guide. Just tell us what you discovered about Roland during your free demo. It's that simple.

How to Enter

Schedule a personal demonstration via the form below of a new Roland inkjet printer (see list of eligible products below) with an authorised Roland DG dealer, at a Roland Creative Centre, or Roland trade show/conference exhibit.

Upon completion of your machine demo, Roland DG will send you a contest code to finalise your entry. Select the "Finalise Your Entry" link below and tell us what you discovered about the Roland, in 285 characters or less.

A regional winner and a global Grand Prize Winner will be selected based on the creativity, passion and uniqueness of the comments in the entries.

Contest closes December 14, 2018. Must be 18 to enter. The winning entry will be announced by email and made public on our web site: www.rolanddg.com.au See Terms and Conditions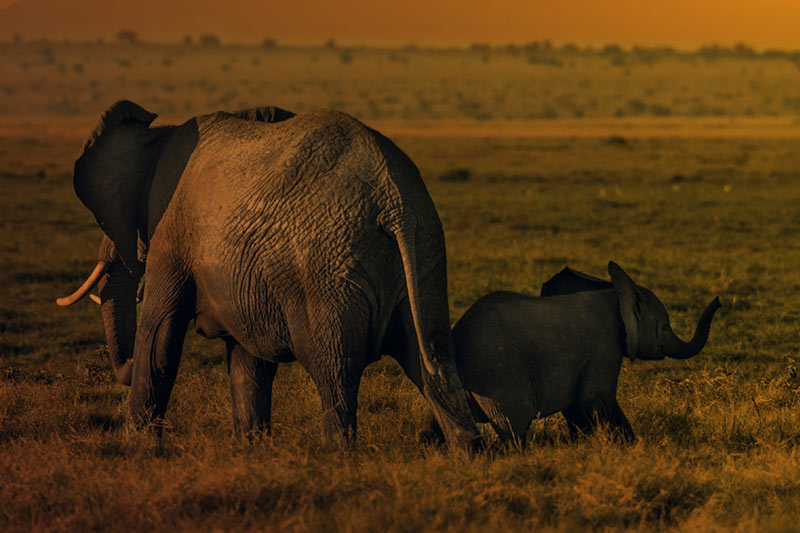 The Prize:
Explore Africa
Two lucky guests will enjoy the thrilling trip of a lifetime during this deluxe 11-day tour of three South African parks known for their wide variety of wildlife. You'll have the opportunity to view hundreds of birds and exotic animals in their habitat, including the Big Five of lions, leopards, African elephants, Cape buffalo and both black and white rhinos.
Ride along on both day and nighttime game drives with a ranger and tracker while staying at a variety of luxury accommodations and enjoying meals from acclaimed chefs and even a high tea. Airfare from major cities is included.
Wide Range of Roland Products to Discover
You'll be entered to win an African safari for two when you take a product demonstration from an authorised Roland DG dealer, at a Roland Creative Centre, or Roland trade show/conference exhibit of any of the following Roland DG inkjet printers or printer cutters: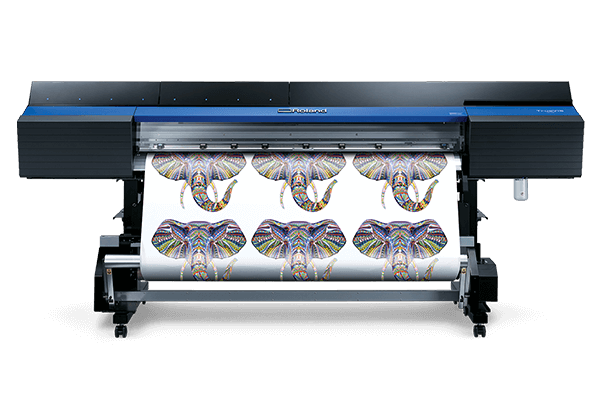 TrueVIS VG Series
Professional Printer Cutters
Maximum colour, versatility and production for the most demanding professionals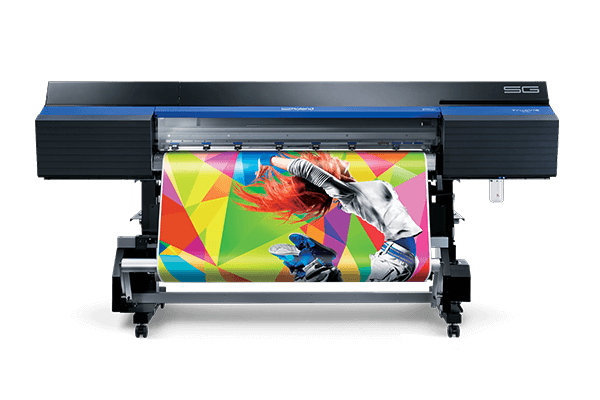 TrueVIS SG Series
Performance Printer Cutters
Build your business with Roland print and cut technology at an unbeatable price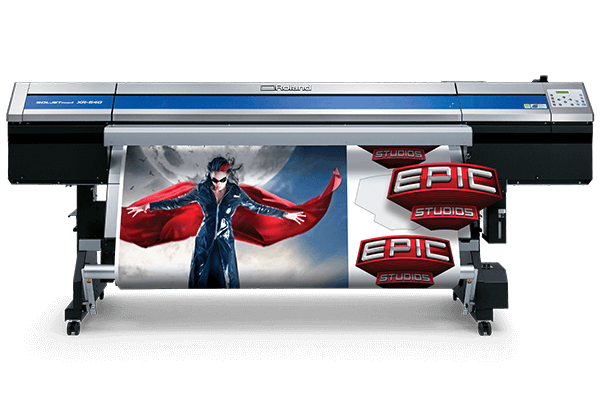 SOLJET Pro 4 XR-640
High-Volume Printer Cutter with Metallic and White Ink
Expand your business with Roland's fastest and most productive large format printer cutter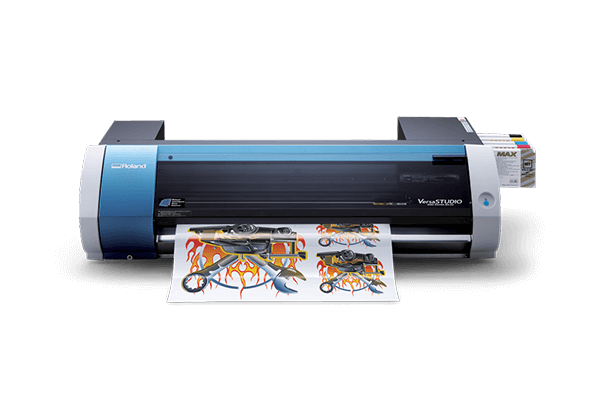 VersaStudio BN-20
Desktop Inkjet Printer Cutter with Metallic Silver & White Ink options
Desktop production for graphics start-ups, artists and apparel designers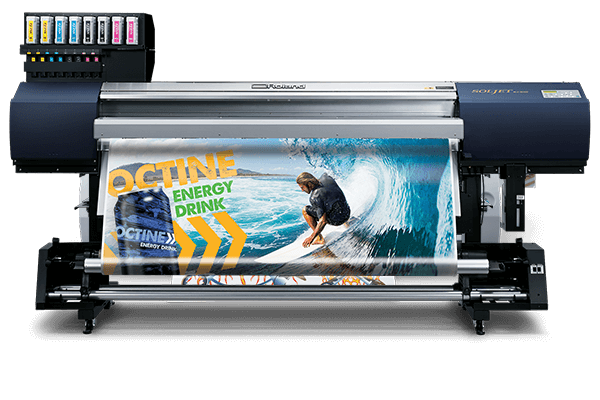 SOLJET EJ-640
Eco-Solvent Printer
Crank up your print shop production while lowering ink costs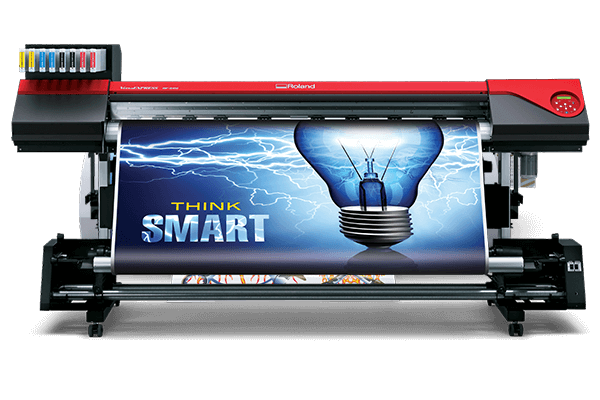 VersaEXPRESS RF-640
Eco-Solvent Printer
The professional's choice for productivity and reliability at a smart price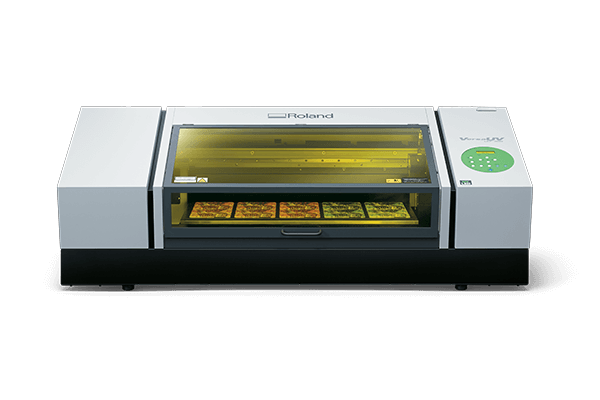 VersaUV LEF-300
UV Benchtop Flatbed Printer
Expansive product customisation with a bigger and more productive flatbed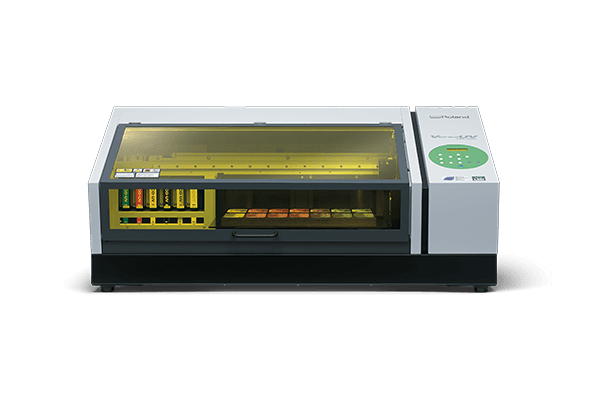 VersaUV LEF-200
UV Benchtop Flatbed Printer
On demand customisation of a wide variety of products and substrates
VersaUV LEF-12
i
UV Benchtop Flatbed Printer
Profitable UV printing starts here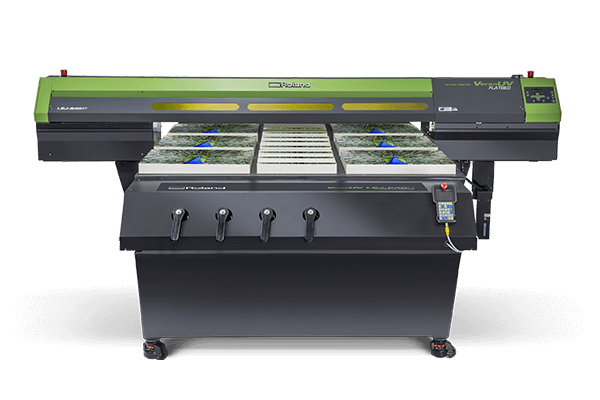 VersaUV LEJ-640FT
High-Volume UV Flatbed Printer
Print very big and many small with large-scale flatbed customisation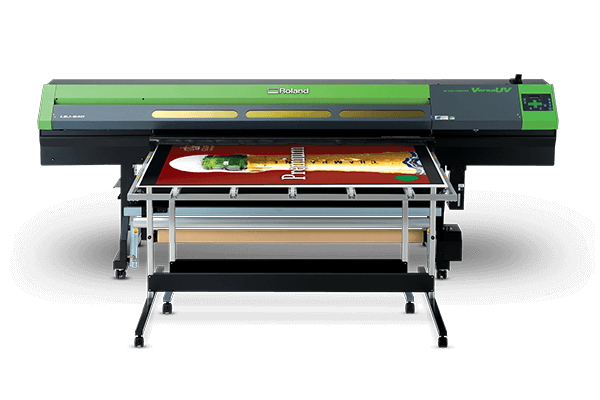 VersaUV LEJ-640
Hybrid UV-LED Flatbed printer
Expand into POP, décor, display, packaging and other graphics customisation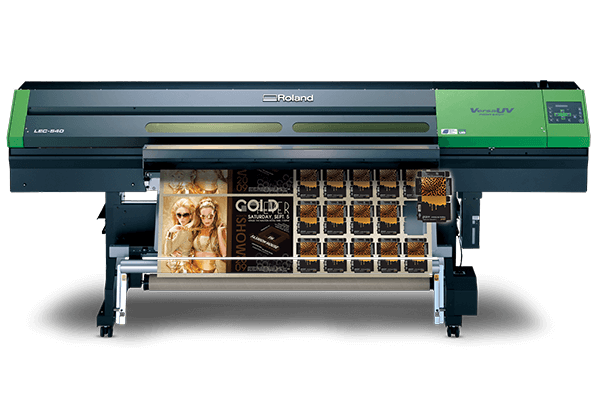 VersaUV LEC Series
UV Printer Cutters
One device, unlimited possibilities for graphics and packaging professionals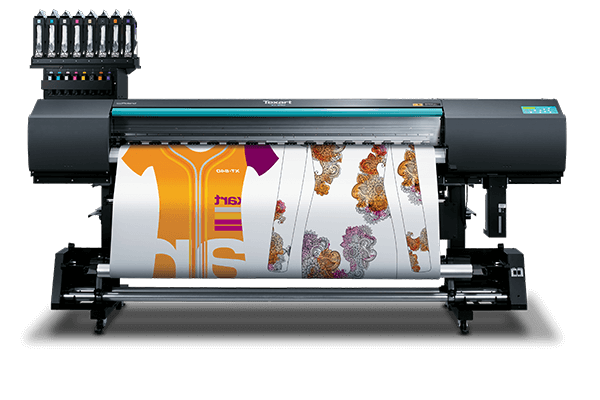 Texart XT-640
High-Volume Dye-Sublimation Printer
Unstoppable production for sign, graphics, décor and apparel professionals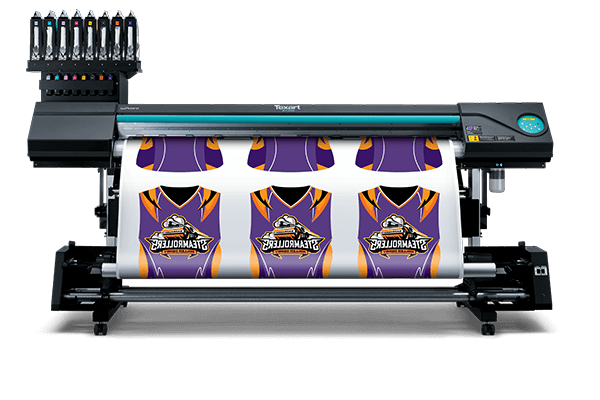 Texart RT-640
Dye-Sublimation Printer
Performance Dye-Sublimation Printer
Schedule your Machine Demo
Terms and Conditions
When entering the 2018 Discover Roland, Explore Africa Contest, you agree to these Terms and Conditions.