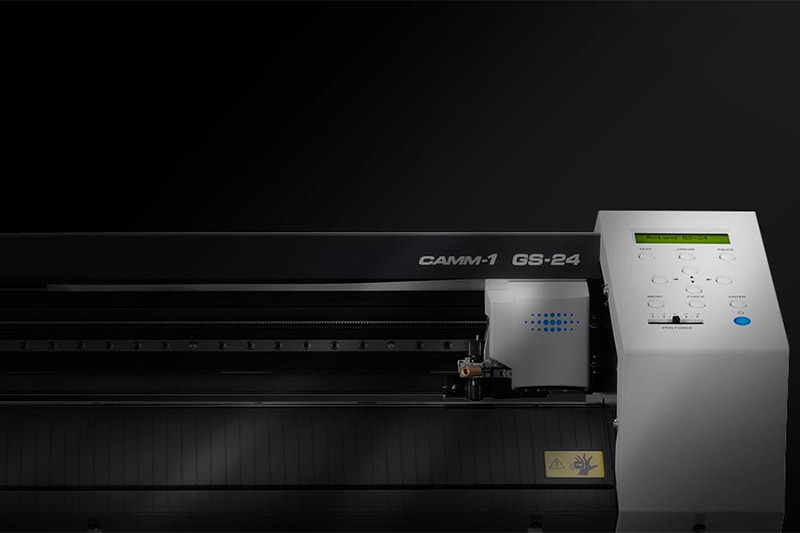 CAMM-1 GS-24 Desktop Cutter Features

It's All Material
With its completely re-designed cutting carriage and blade holder, the GS-24 Desktop Cutter isn't just for vinyl cutting. The GS-24 accepts a wide range of materials, 50 to 700mm wide, including:
Vinyl
Paint mask
Heat transfer material
Sandblast material
Twill
...and much more.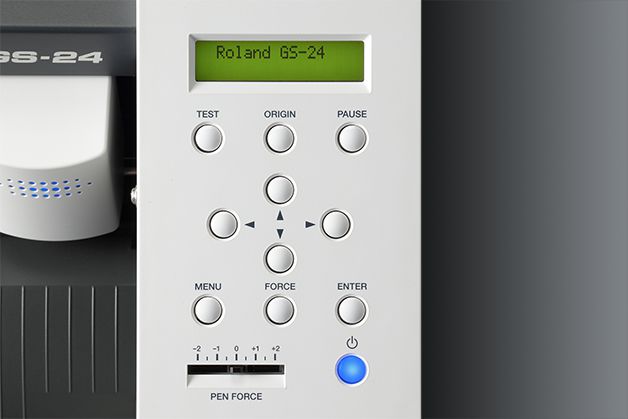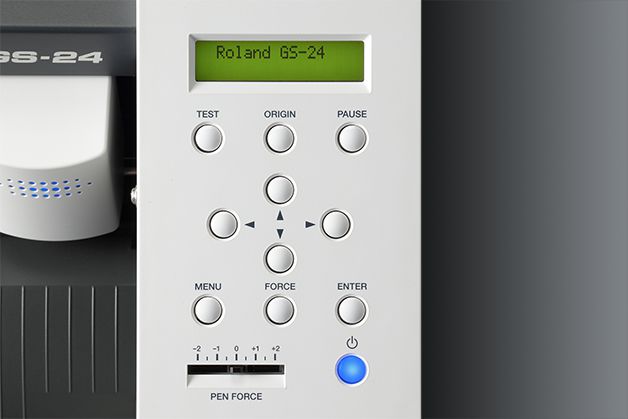 Keep it Simple
With a newly-designed LCD panel, precise blade groove on its apron for easy manual cutting, an included roller base that keeps feeds straight, and a handy stand to comfortably hold roll media, the GS-24 Desktop Cutter is as easy to use as it is technologically-advanced.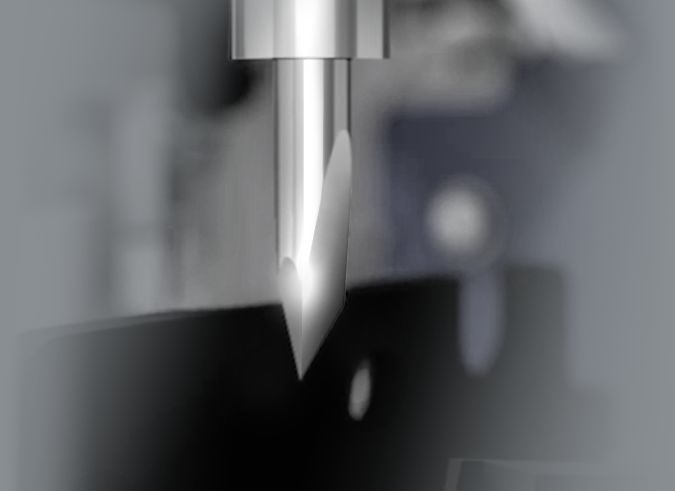 Strength Comes from Within
GS-24 flexes its muscles with up to 350 grams of force (a 39.5% increase over its predecessor) –making cutting and weeding thick substrates like magnetic materials a piece of cake.
Measure Once, Cut 10-times
The GS-24 features state-of-the-art overlap cutting (up to 10x), plus half or perforated cutting, and the ability to cut by line colour. Once complicated workflows are now easier than ever.
Crop Mark Recognition
With included optical registration system, the GS-24 recognizes desktop printer crop marks, perfectly aligning the media to create, precise cuts each and every time.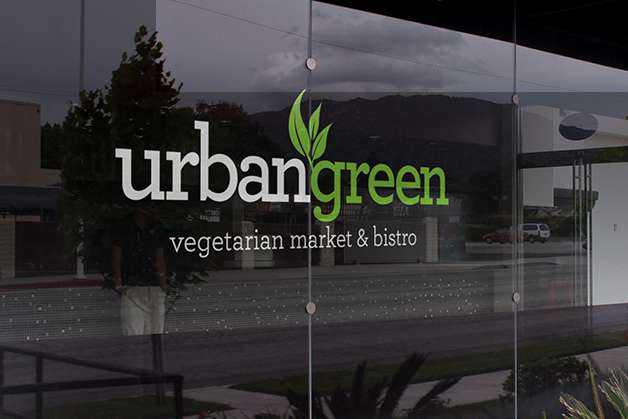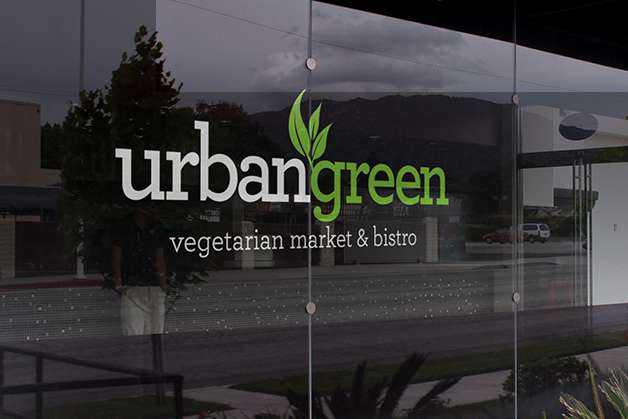 Small Details, Big Results
With the GS-24, blade offset values can be adjusted manually – which means that even the smallest, most intricate designs will be cut flawlessly on a multitude of materials.

Speed That's Spot On
Thanks to a highly innovative digital servomotor, the GS-24 can handle vinyl cutting assignments, as well as cutting jobs involving other types of materials, at speeds of up to 500mm per second. But speed without accuracy doesn't mean anything. That's where our curve-smoothing function comes in — precisely cutting at the highest speeds to optimise productivity and efficiency.

Vinyl Cutter Self-Maintenance Kits
Although your Roland DG cutter was built-to-last, it's probably been in constant use for many years now and would benefit from new parts. To keep it cutting with the same power and effectiveness for many years to come, Roland DG now offers Cutter Self-Maintenance Kits for the CAMM-1/CAMM-1 PRO cutters, including the GS-24, GR series and GX series vinyl cutters.


Included Roland DG's CutStudio software is specially-designed to harmoniously work with Roland DG cutters, allowing you to quickly, easily, and effectively output cut graphics, including resizing, repositioning, rotaitng, and mirroring images. The GS-24 also cuts oversized images using a using an improved tiling function, and cuts true type fonts without the need for outlining. CutStudio supports BMP, JPG, STX, AI, and EPS file formats, and can cut directly from Adobe Illustrator or Corel Draw.