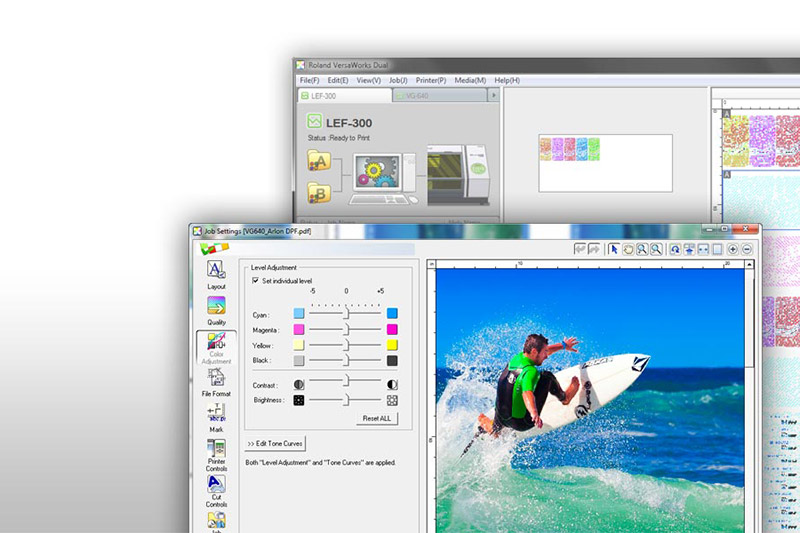 LIST PRICE

Free with purchase of Roland printer
VersaWorks Dual utilises PDF and PostScript engines to give users the most effective and powerful VersaWorks RIP ever. With faster previewing times and improved handling of PDF and EPS files, including files with transparencies, VersaWorks Dual boasts a new core engine, plus the advanced and ease-of-use capabilities make VersaWorks the world's most popular RIP software.
Just as Easy but Now More Powerful than Ever
Easy-to-master, VersaWorks Dual offers all the powerful tools that have always made VersaWorks great. Featuring ICC profile support, ink level adjustment controls, proofing, error diffusion, cropping, tiling and other advanced tools, it simplifies the printing of large format graphics and gives you ultimate control of your Roland device. Choose from high-quality, artistic, and high-speed modes to put your print production into high gear.
User-friendly VersaWorks interface
PDF/PostScript processing engine natively handles PDF, EPS and PS files
Processes transparencies, drop shadows and other effects
Ability to save and store unlimited queue settings
Rotate and mirror variable print data from inside the RIP
Predictive ink calculator estimates the amount of ink needed for each job
Spot colour replacement, with built-in PANTONE® libraries
Advanced cropping, tiling and nesting options
Compatible Roland Devices
TrueVIS VG and SG Series
SOLJET EJ-640
SOLJET PRO4 XR-640
VersaUV LEJ-640, LEC Series, LEF Series
VersaEXPRESS RF-640
VersaCAMM VS-300i
Texart RT-640
VersaStudio BN-20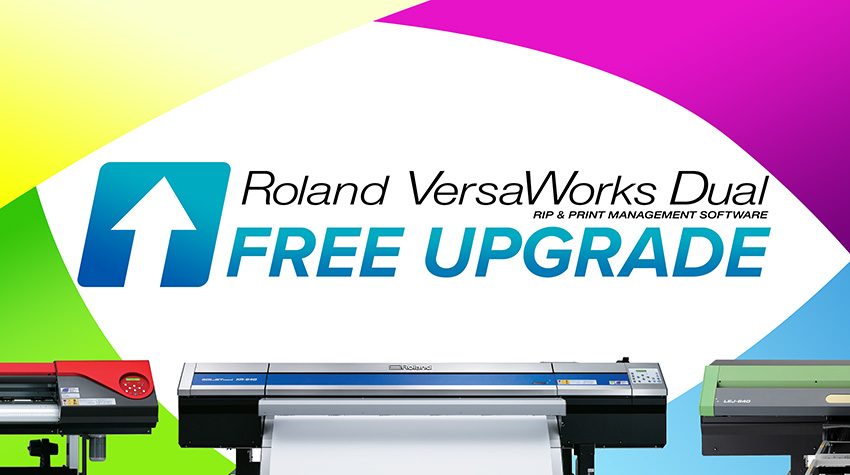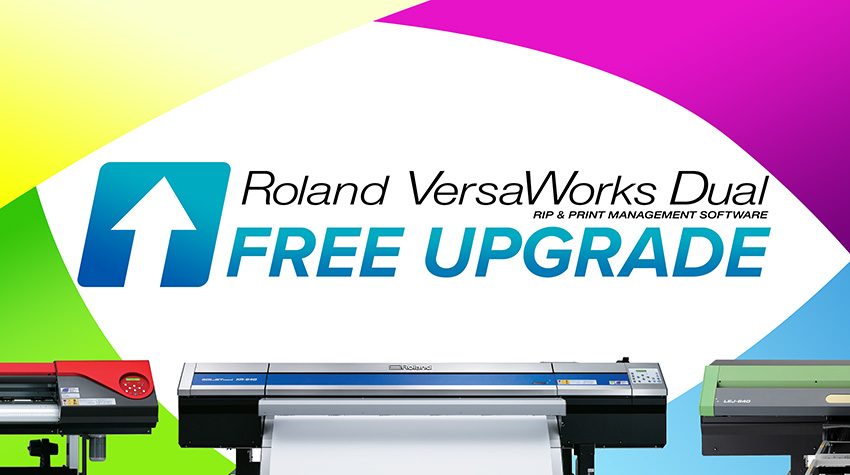 Free upgrade to VersaWorks Dual now available for existing customers
As part of our commitment to provide the absolute best for our customers, we are offering users the opportunity to upgrade their existing compatible devices, currently powered by VersaWorks or VersaWorks Dual, to the latest version of VersaWorks Dual RIP, free of charge.