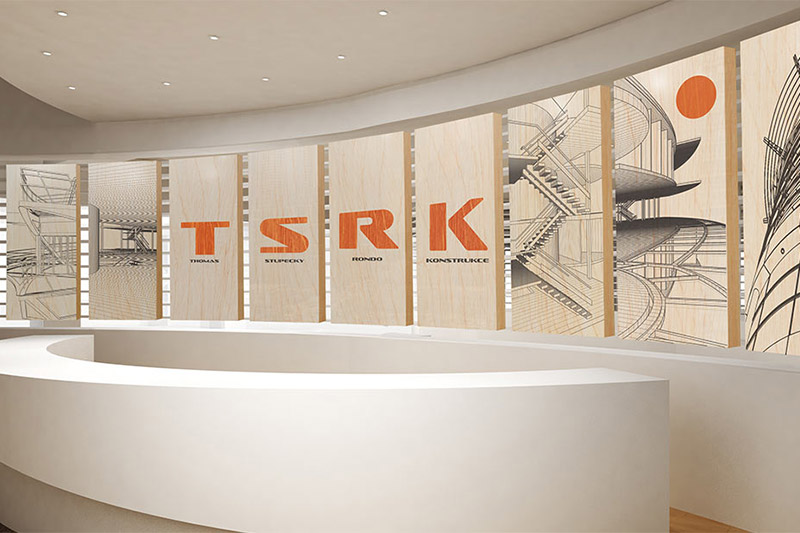 VersaUV LEJ-640FT Flatbed UV Printer Features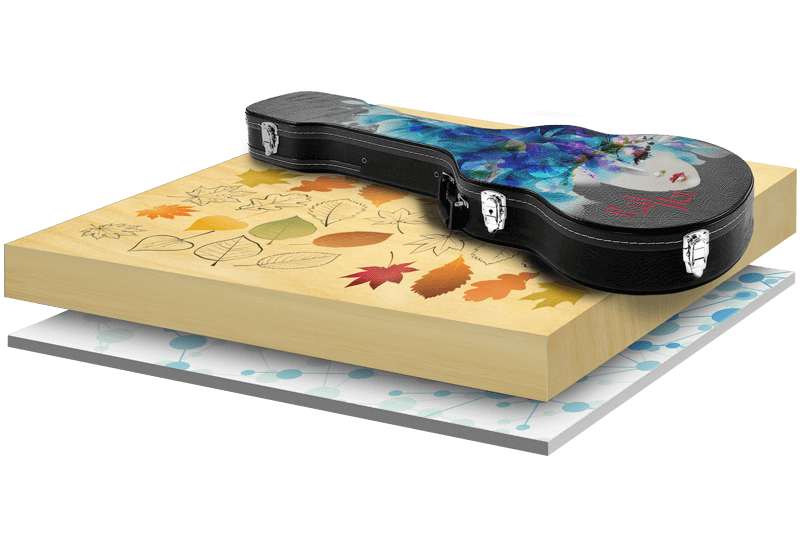 Print on Thick and Heavy Materials
The LEJ-640FT has a 1625mm x 2490mm (64" x 98") bed that handles heavy materials up to 150mm thick and 100kg in weight. Its all-steel frame reduces vibration and adds supporting strength, while its quadruple zoned vacuum bed allows you to set various origin points on the bed to increase the production workflow throughput speeds by reloading one origin point while another continues to print – therefore increasing output within the same space as traditional flatbeds. As one of the coolest UV Flatbed Printers on the market, it offers low-heat, state-of-the-art UV-LED lamps that combine with advanced ECO-UV inks for exceptional printing on a wide range of rigid and flexible substrates or objects including PVC, polyurethane, polystyrene, polypropylene, cardboard, metals, fluted and corrugated boards, wood and acrylics.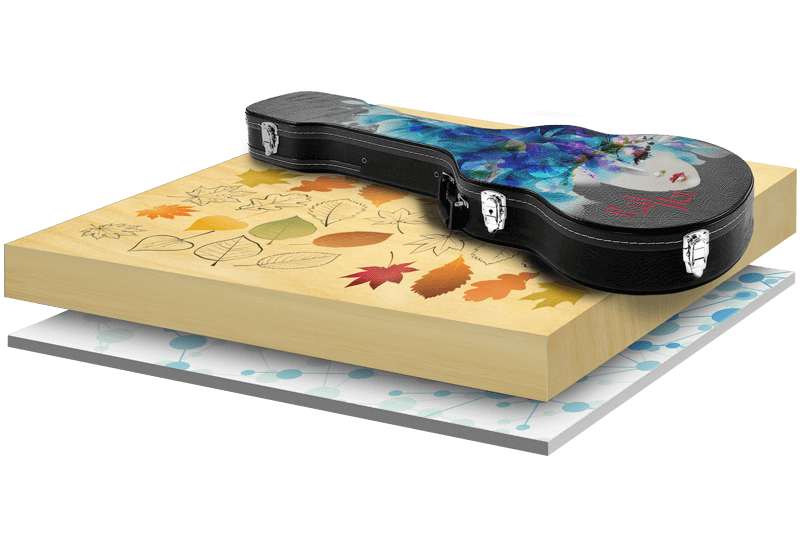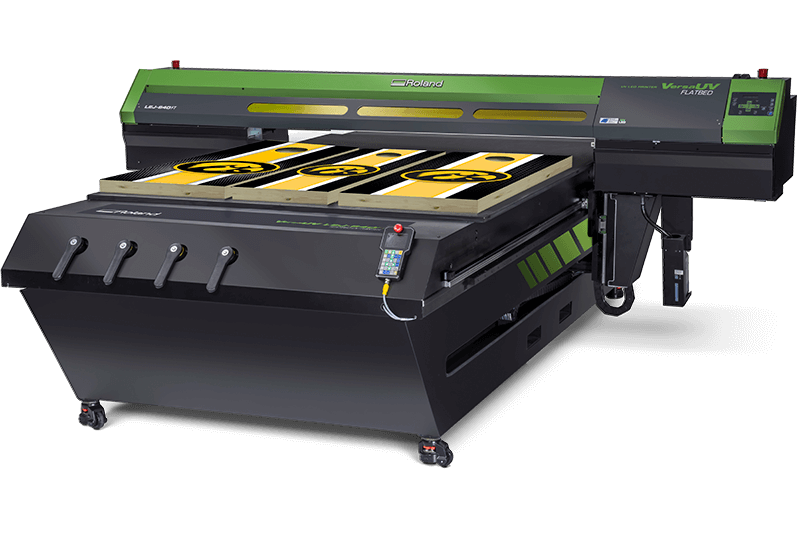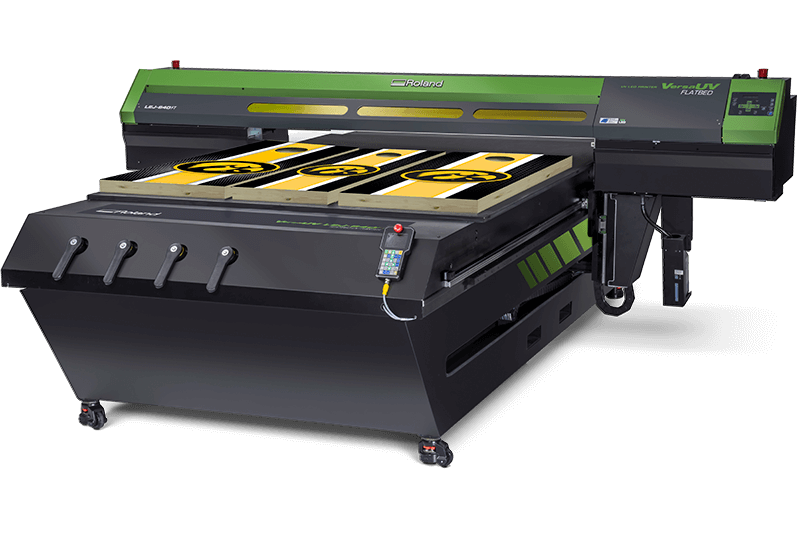 Speed Up Production Without Losing Quality
The LEJ-640FT delivers a maximum print speed of 12sqmtr/hr in High Speed CMYK mode. Like all VersaUV Series printers, it can produce 1440 x 1440 dpi press proofs with flawlessly smooth gradations, super fine details and sharp text on actual substrates used for production.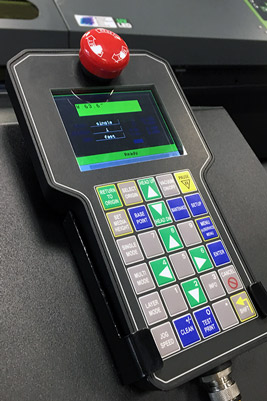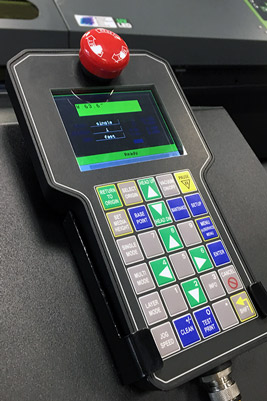 Handy Panel Controller
The LEJ-640FT includes a convenient and easy-to-use handheld controller to operate the unit and monitor the printer status. This allows for unattended print production and enables the operator to keep the controller handy whether working in the front or the back of the printer.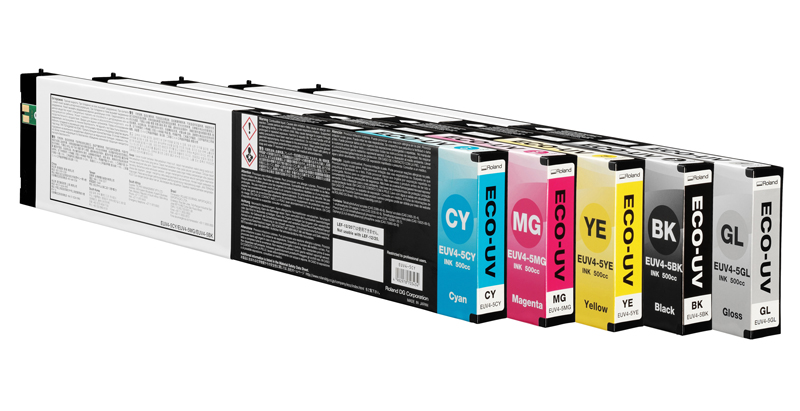 Advanced UV Inks
ECO-UV ink is instantly drying ink that delivers high-density colour and wide colour gamut. Available in two formulations – original ECO-UV in CMYK, White and Clear, or ECO-UV S in CMYK and White, both ECO-UV formulations produce prints that require no degassing and will stretch around curved surfaces and edges without cracking. ECO-UV S stretches over 200% and is ideal for printing on the uneven shapes, corners, and curved surfaces that the LEJ-640FT was made for.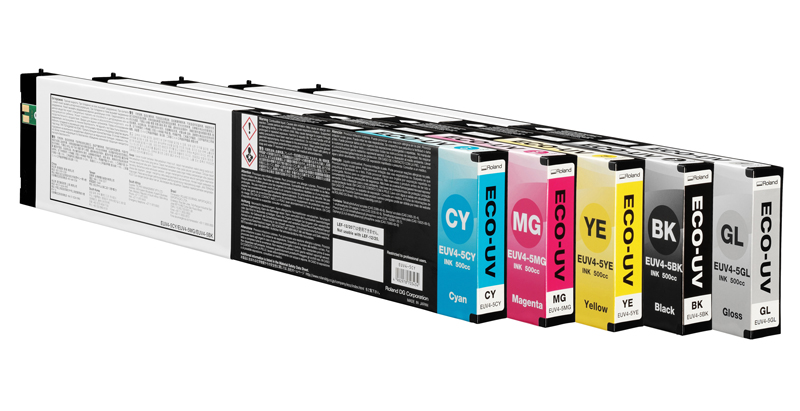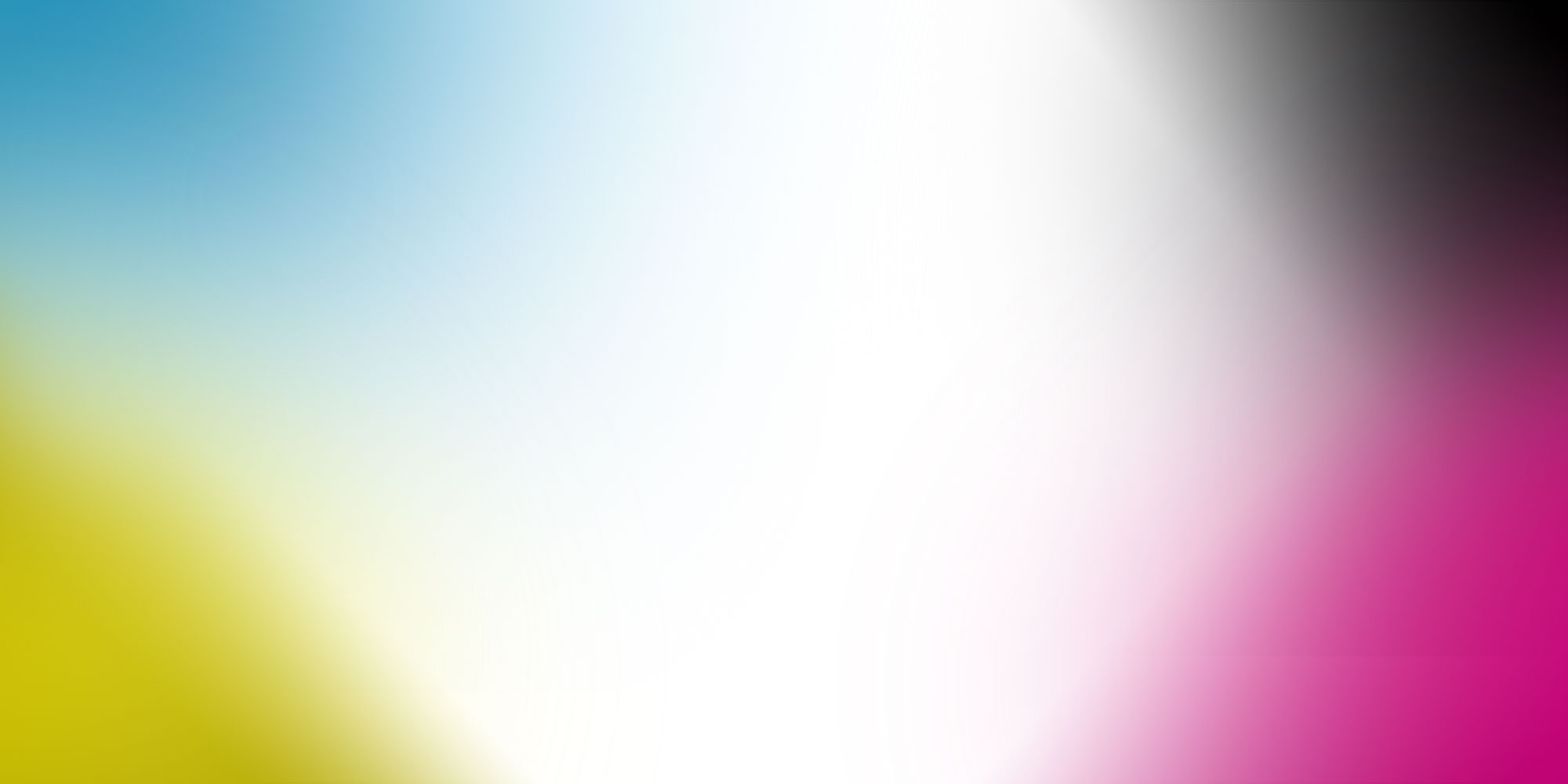 Choose from Four Ink Configurations
To make indoor graphics scratch and chemical resistant, ECO-UV inks offer superior protection. In addition, both ECO-UV and ECO-UV S formulations last up to six months on outdoor applications with ECO-UV ink lasting up to two years when used in combination with a Clear Coat finish.

ECO-UV inks are packaged in no-mess 220ml cartridges and are safe after curing. Proper ventilation is required during production. The LEJ-640FT is ventilation-ready and features a ventilation hood for easy connection with an air filtration system.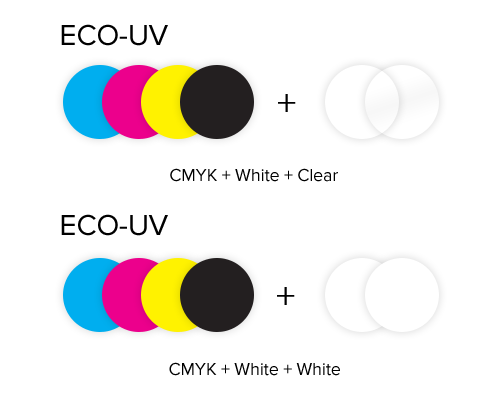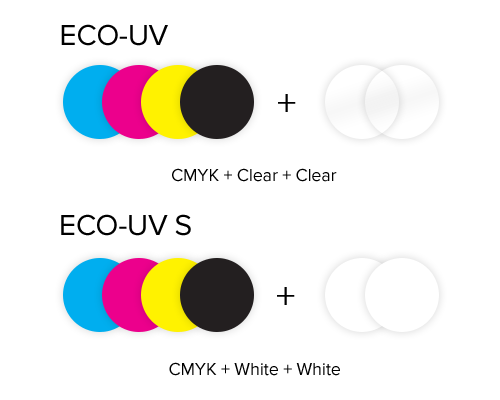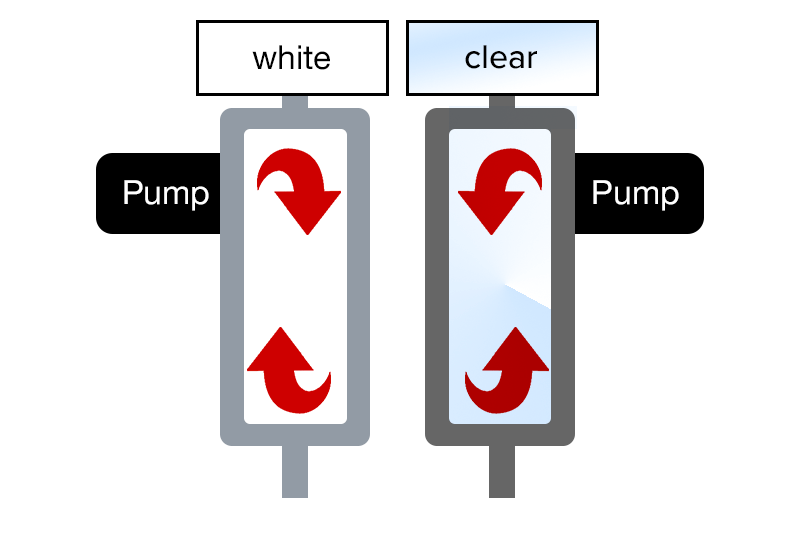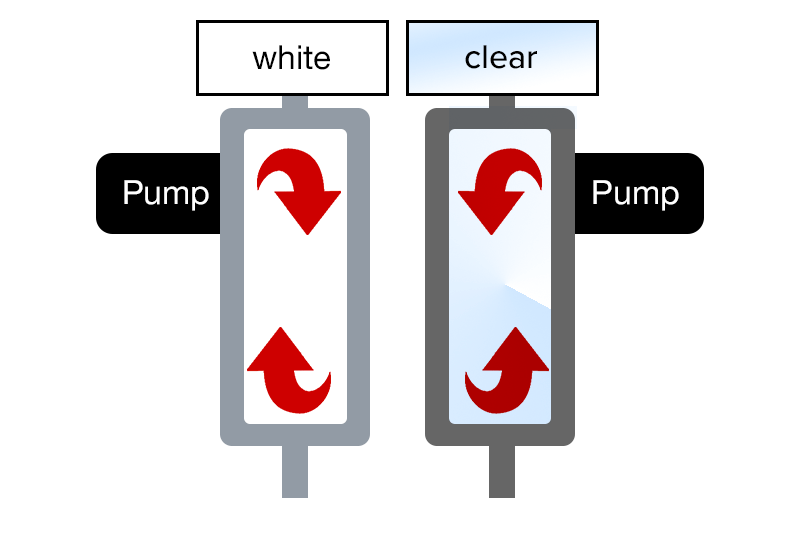 Efficient Ink Usage
The LEJ-640FT's Automated Ink Circulation System dramatically lowers running costs and supports exceptional image quality even on long print runs. By preventing pigments from settling in the ink lines, it creates consistent ink density and reduces white and clear ink waste.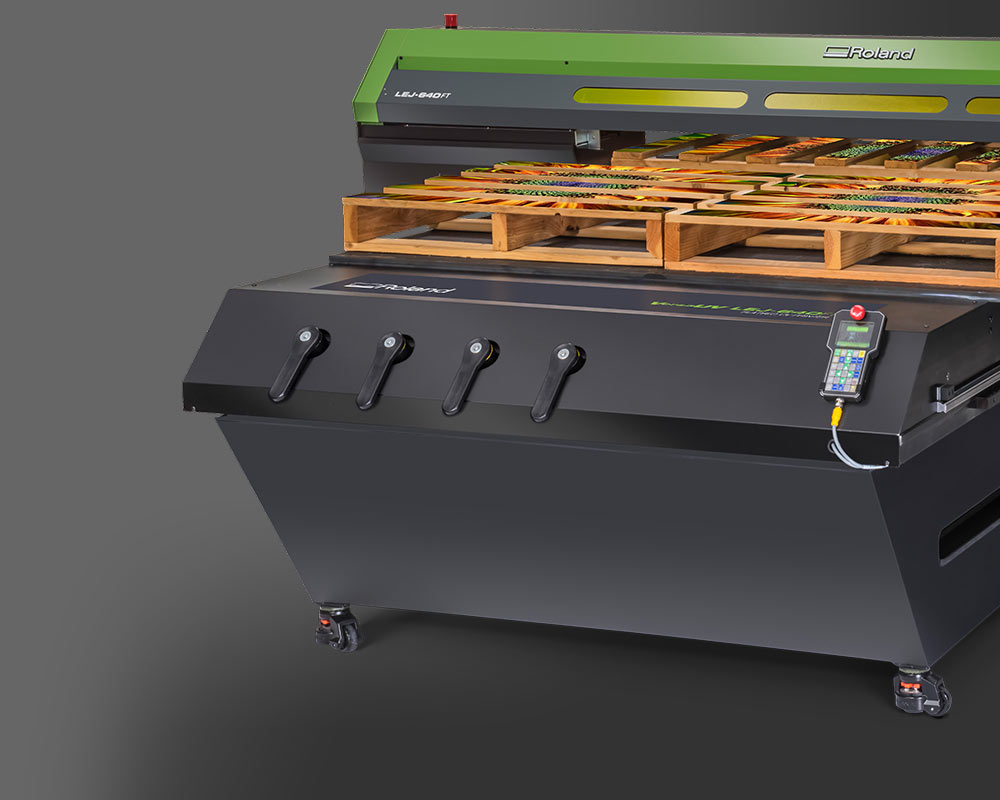 Energy Efficient and Ozone Free
As one of the most energy efficient UV printers available, the LEJ-640FT can be operated on a standard electrical outlet without additional power supply needed. It requires a fraction of the power that conventional flatbed printers demand, significantly saving on electrical bill costs each year.

The LEJ-640FT uses safe, low heat LED lamps for UV-curing that last up to 10,000 hours – ten times longer than conventional UV curing lamps. The low-heat UV LED lamps enable printing on heat-sensitive materials and can be instantly turned on or off, for a true on-demand operation that requires no warm-up time.

The LEJ-640FT contains a light source that is entirely ozone free, emitting light in the range known as Near-UV of the UV spectrum, making it a safe alternative to conventional UV lamps.

Set and Print with Easy Preset Features
With the LEJ-640FT, print and material settings can be saved as a Media Presets for instant reuse on similar future jobs, saving time, money and minimising the chances of user error. Up to eight Media Presets can be saved and named accordingly for easy identification.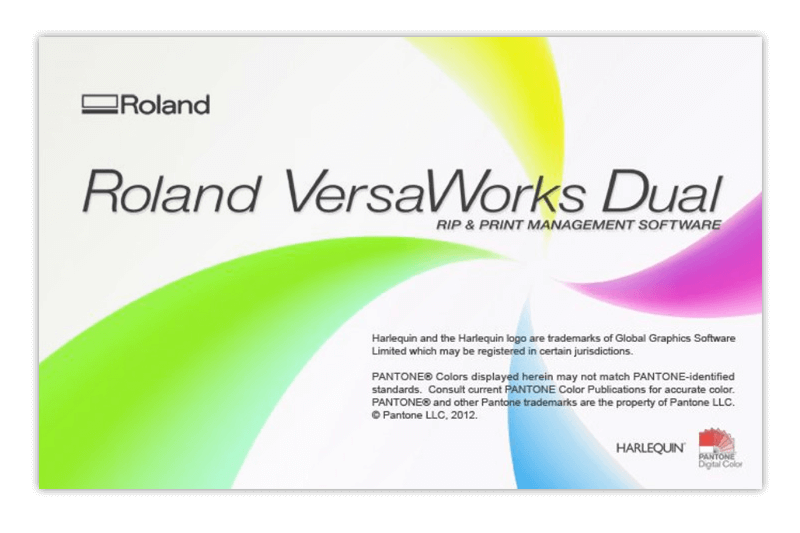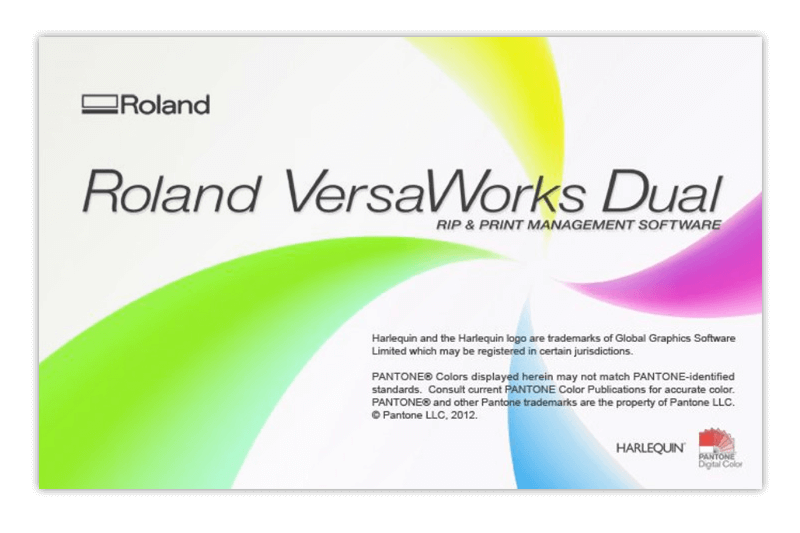 All new VersaWorks Dual RIP Included
The LEJ-640FT includes new VersaWorks Dual RIP software, featuring a new core engine for faster previewing times and improved handling of PDF and EPS files, including files with drop-shadows and transparencies.

VersaWorks Dual minimises the need to return to design software as you can set-up special colour layers like White and Gloss directly in the RIP software. You also get a host of advanced and ease-of-use features including a Predictive Ink Calculator, spot colour replacement with built-in PANTONE® libraries and a Roland Texture System Library with a wide range of ready-to-use Gloss finishes and other effects.
Roland quality and reliability come standard
The LEJ-640FT features an industry leading 2 Year Heads 'n All Warranty.

Roland DG is committed to customer satisfaction and providing unmatched reliability, earning a reputation for long-lasting, high-performance devices backed by first-rate customer service. Roland DG proudly displays all international ISO certifications as your assurance of superior quality.