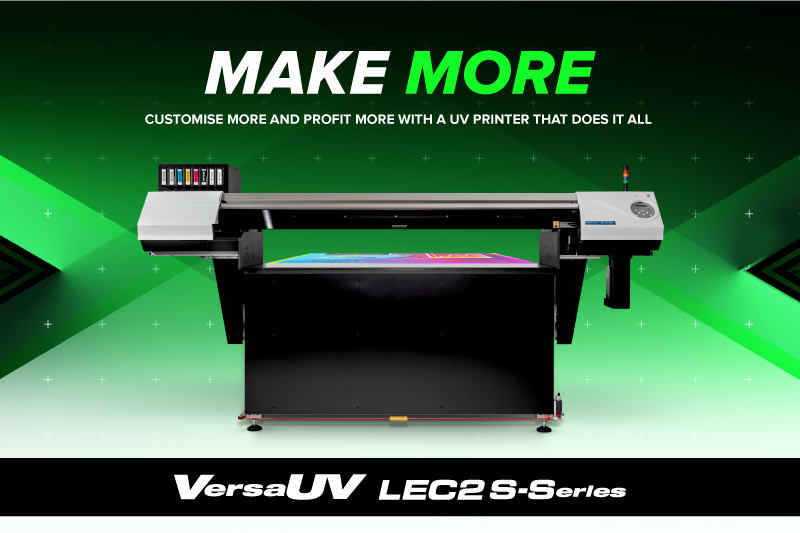 Discover New Applications, Customers, and Profit with an All-in-One Flexible and Rigid Printing Solution
NEW

VersaUV LEC2 S-Series UV Flatbed Printers
LIST PRICE

LEC2-330S-F200
LEC2-640S-F200
LEC2-640S-F300
LEC2-640S-F400
POA
Imagine all the products you're going to print on with a VersaUV LEC2 S-Series printer. Customise signs, merchandise, packaging, displays, and so many more applications with an easy-to-use, multi-functional device that transforms your business output overnight with an almost unlimited range of custom graphics possibilities.
Discover new revenue streams, target new customers, and increase profitability with a machine that offers both flexible and rigid printing.
Advanced UV print features combined with a height clearance of up to 200mm offer high-end print results on thousands of products.
Get exceptional quality UV print results with double CMYK or CMYK with Orange, Red, White, Gloss and Primer configurations.
Speed, Simplicity and On-Demand Flexibility
Available in a choice of different print widths and bed set-ups, LEC2 S-Series printers are unique devices that provide the best of both worlds with direct-to-product customisation plus direct printing on flexible and rigid materials that are instantly ready for finishing and installation.
It's the perfect on-demand printing solution for starting in customisation or supporting your current print operation— offering quick turnaround on traditional print jobs and easy production on a huge portfolio of products and merchandise.
Watch the video
See the Versatility of the LEC2 S-Series in action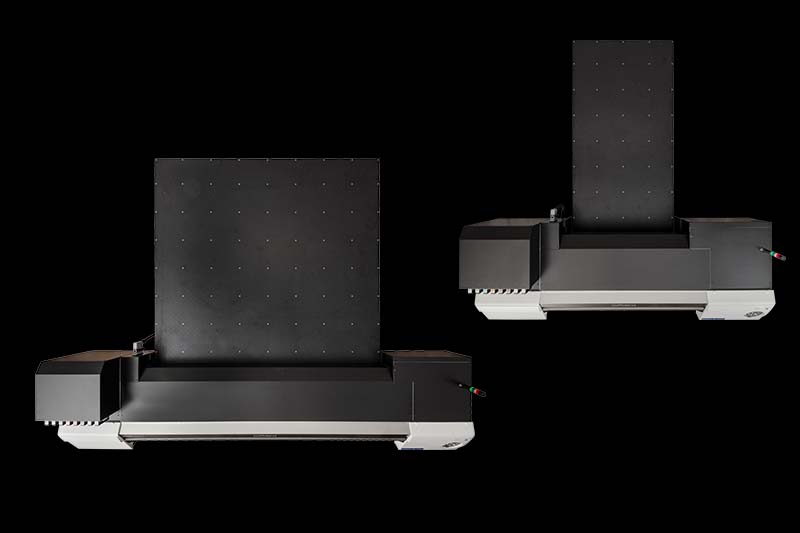 Ink configurations for every business
Using the latest ECO-UV EUV5 inks for exceptional and premium-value printing, we go beyond CMYK to give you even more options and flexibility. Talk to a Roland DG expert about your print requirements to discover the ink configuration that's right for you.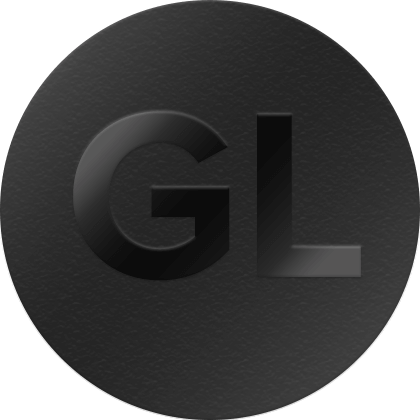 Gloss Ink
Generate a multitude of special textured effects, simulated embossing and spot finishes.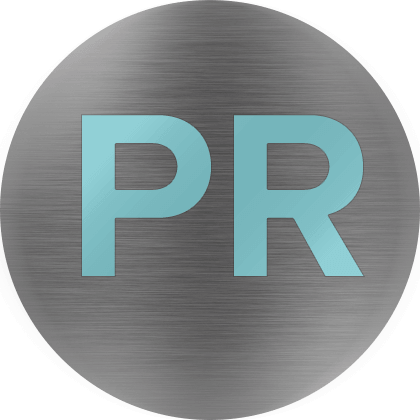 Onboard Primer
Apply primer to the print area with precision for extensive media compatibility.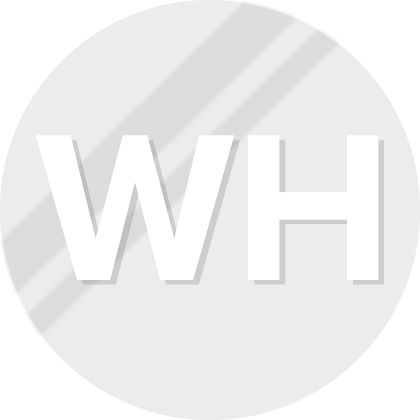 White Ink

Print high-opacity white text and images or use as a base coat for dark or transparent materials.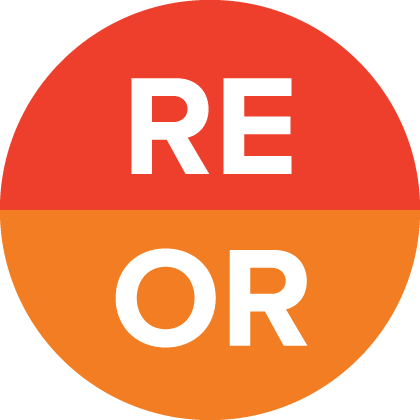 Red & Orange Ink

With our True Rich Color preset, extend your available gamut and reproduce brand colours perfectly.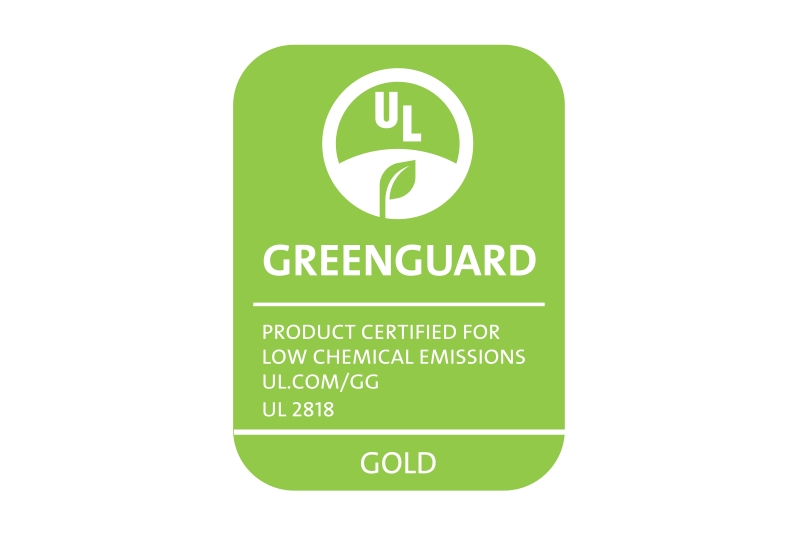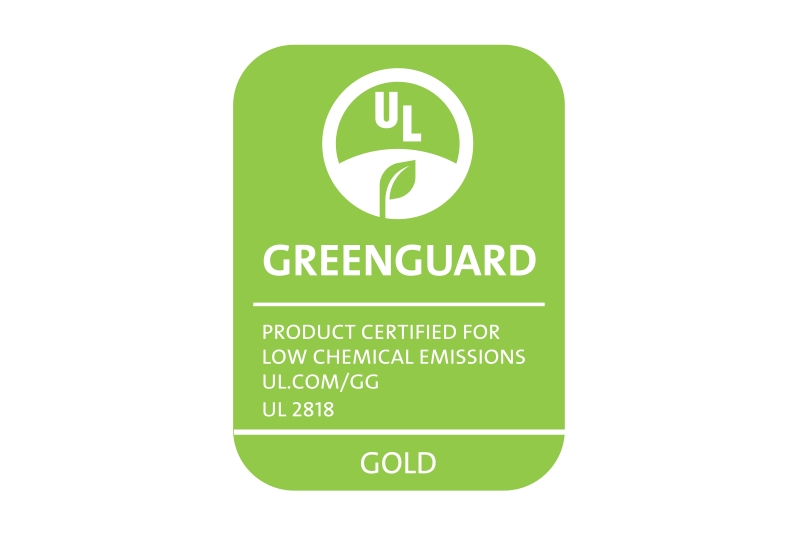 Friendly to the Environment, Safe for You
EUV5 inks come with GREENGUARD Gold certification, ensuring they are free from volatile organic compounds (VOCs) once cured, making them ideal for indoor graphics applications.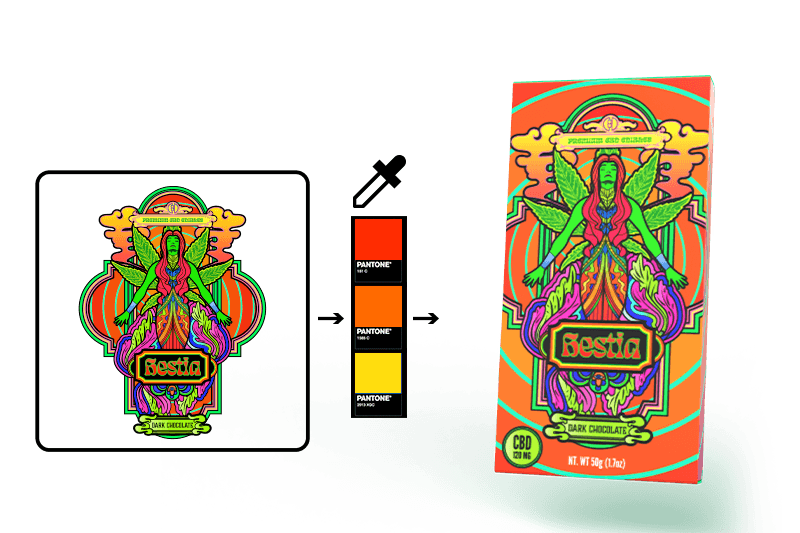 Experience the Difference of Orange, Red and True Rich Color
The True Rich Color preset in VersaWorks 6 RIP software combines with new Orange and Red ink options to broaden your colour gamut and reach new areas of oranges, reds, yellows, and other challenging hues.
In addition to new Orange and Red process colours in the Roland DG Colour Library, specific Pantone® and DIC colours that were previously difficult to match can now be achieved. This allows you to reproduce specific company brand colours and better fulfill the print expectations of your clients.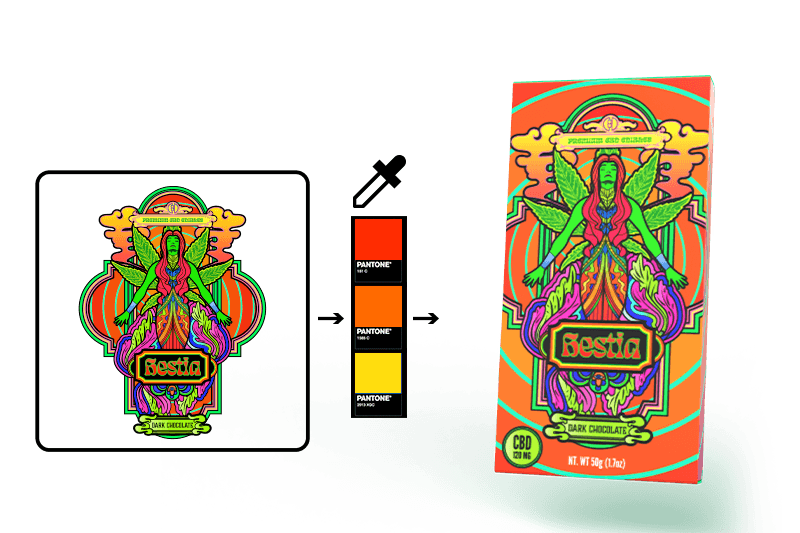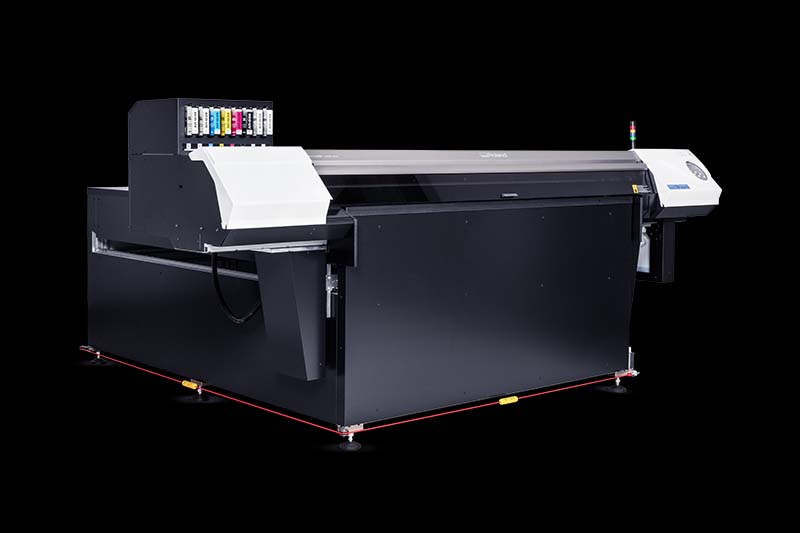 User-Focused Machine Features for Safe and Versatile Production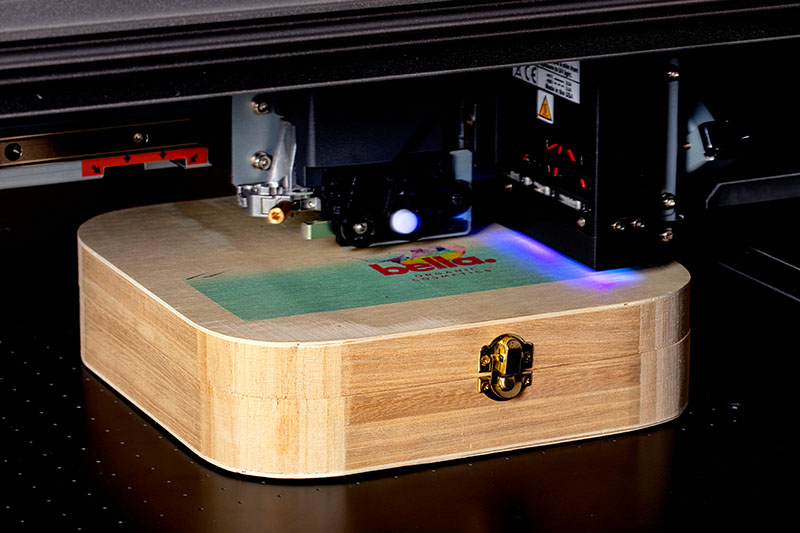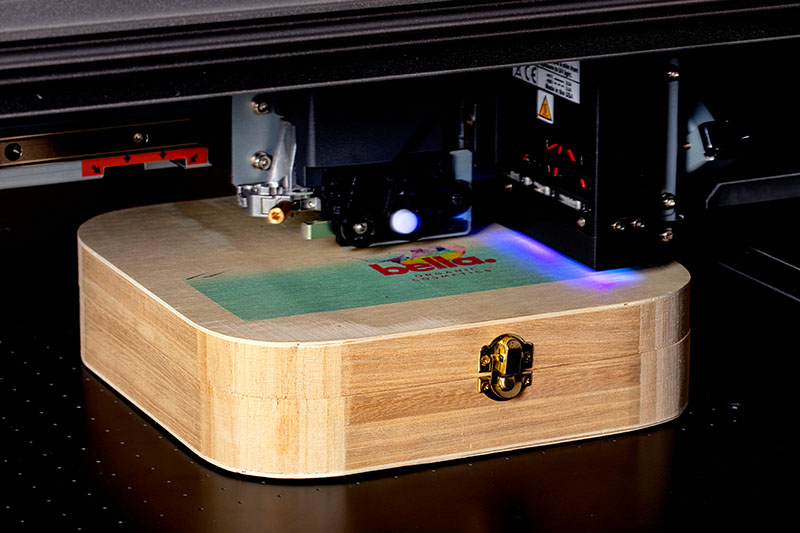 Impressive Height and Weight Capabilities
Offering extraordinary application versatility— print on signs, panels, boards and products up-to 200mm in height and 100kg/m2 in weight.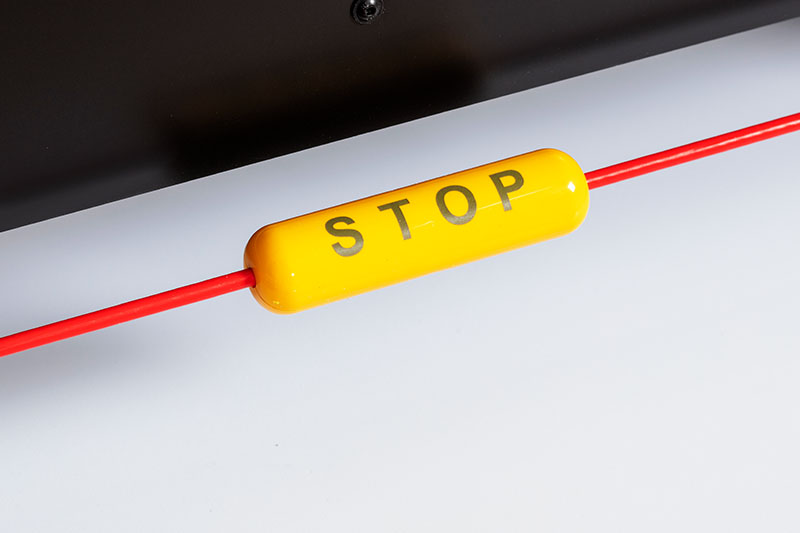 Safety Control Features
An emergency stop perimeter around base (and on the side of the device) safeguards operators in the busiest of production environments. Plus, there is a signal beacon with variable alerts to clearly highlight the printer status.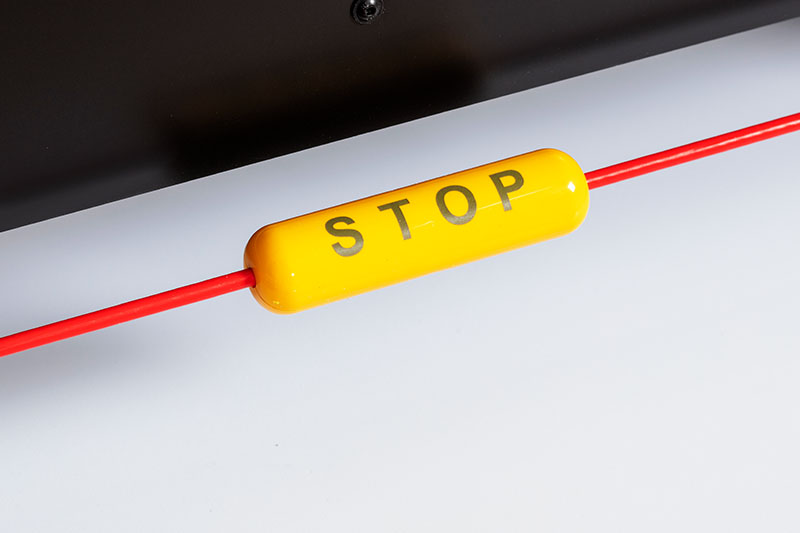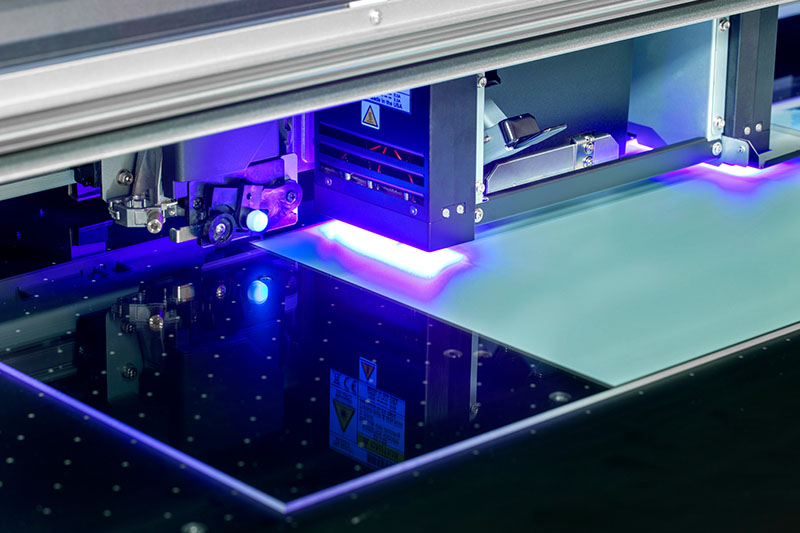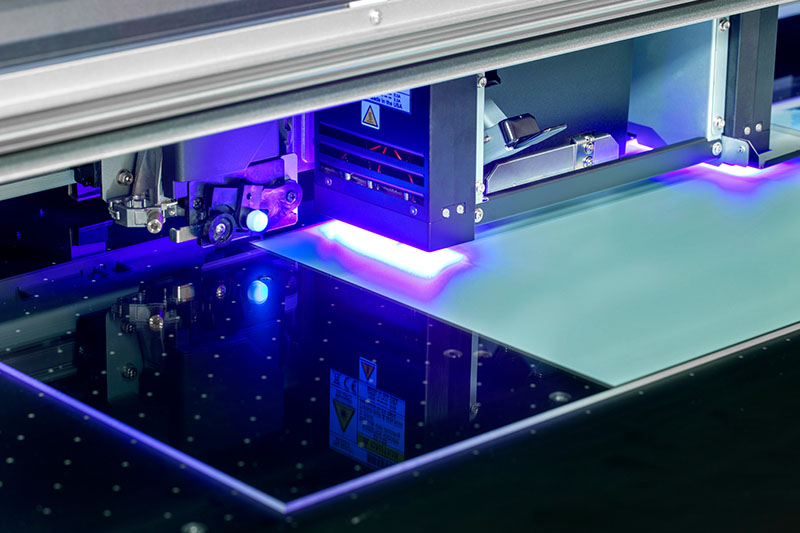 Low-Temperature Adjustable UV-LED lamps
Adjust the UV-LED lamp intensity from VersaWorks 6 RIP software so that Gloss, Primer and White can be used as an adhesive layer before a secondary process to apply foil before curing.
Choose an LEC2 S-Series Printer
That Fits Your Business
The LEC2 S-Series offers machine options that reflect the products and media choices you want to print on. We provide two different carriage sizes and six different bed size options, including our full-sized model that prints on full-boards and an optional belt-driven model that solves space issues and prints roll-to-roll as well as rigid.
Productivity Features
| | |
| --- | --- |
| | An intuitive distance print mode delivers brilliant print consistency on objects that are flat, irregular, or curved.* |
| | The vacuum bed operates quietly and features a reverse blow setting that removes material from the bed for clean and efficient production. |
| | |
| --- | --- |
| | The latest DX7 print heads with 8 channels, 180 channels per nozzle, and variable droplet technology, offer consistently great print quality. |
| | Create an easy and safe operator area with a separate control tower with touch panel controls. |
* Test printing is always recommended to determine adhesion and coverage on irregular, curved objects, and unique materials.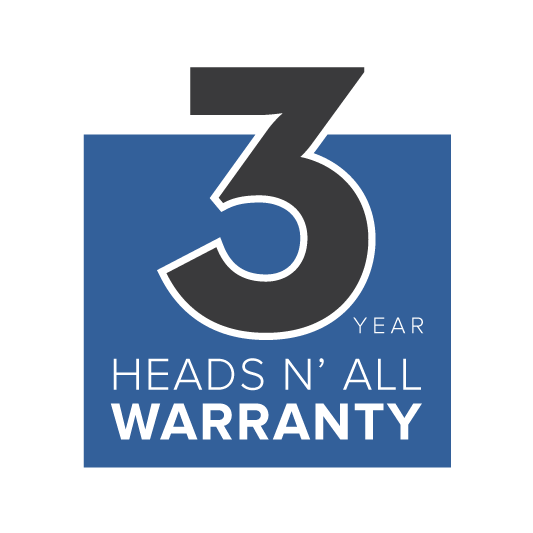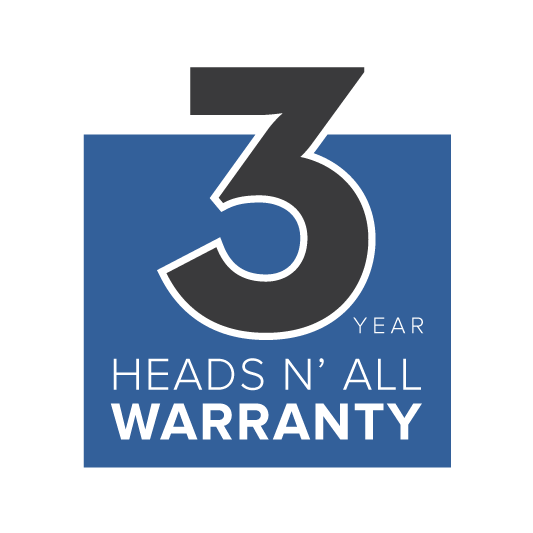 Peace-of-Mind
Warranty and Support
We build long-lasting, high-performance devices with unmatched customer support plus the added assurance of a Three-Year Heads N' All Warranty.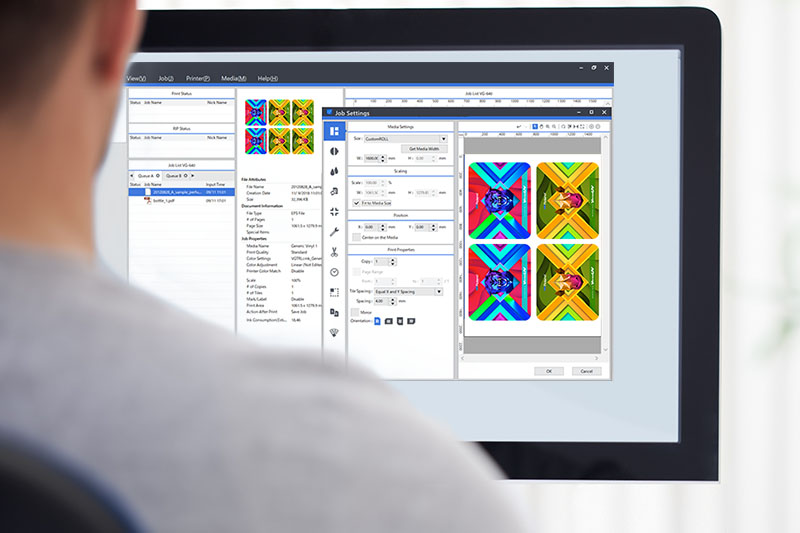 Included VersaWorks 6
RIP Software
The latest edition offers powerful new 64-bit processing and RIP capabilities, plus easy, nesting, cropping, tiling and other features from the world's most popular RIP software.
HARLEQUIN RIP dual core engine and 64-bit native processing for enhanced speed and file handling.
A Special Color Plate Generation feature allows you to automatically generate White, Gloss and Primer layer directly in the RIP.
Easy drag-and-drop interface allows you to quickly add jobs to the print queue.
Variable data options for printing multiple images and text onto media in a single print run.
Rotate, set spacing and maintain clip position within the RIP to give you more control when printing graphics and applying Gloss ink effects.
Advanced RIP features include new print queue options, up to 40 job presets, UV post cure within the RIP and 16-pass print mode (standard 720x720).
Match colour output between different printers and print modes from a single printer with Printer Colour Match Settings that integrates profiling tools such as the i1 Pro3 and new VW-S1 colour measuring tool.