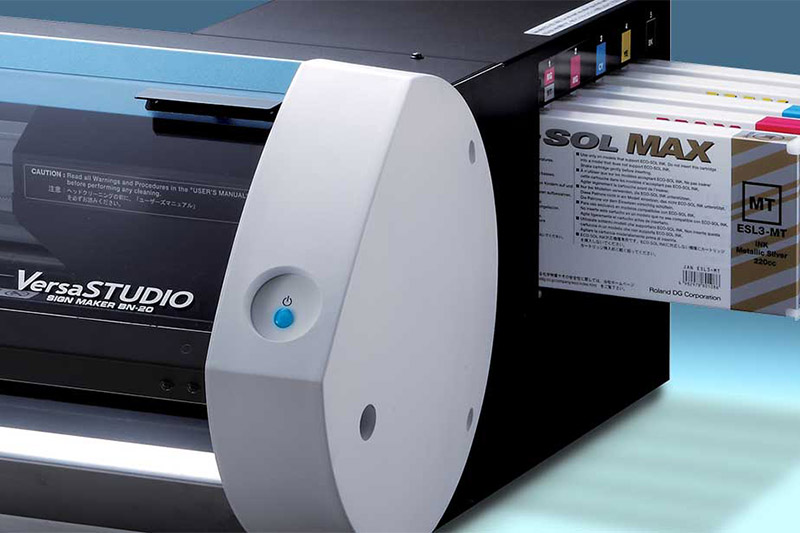 VersaStudio BN-20 Desktop Printer Cutter Applications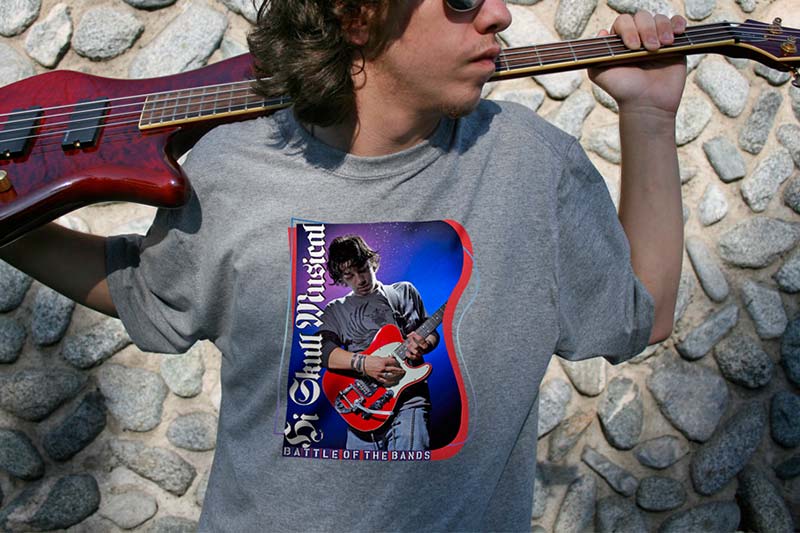 Colourful Print and Cut Heat Transfers
Making profit on custom short run apparel is all about versatile and easy-to-use equipment. That's where the VersaStudio BN-20 stands out, delivering vibrant printing, contour cutting and metallic ink all from one affordable device.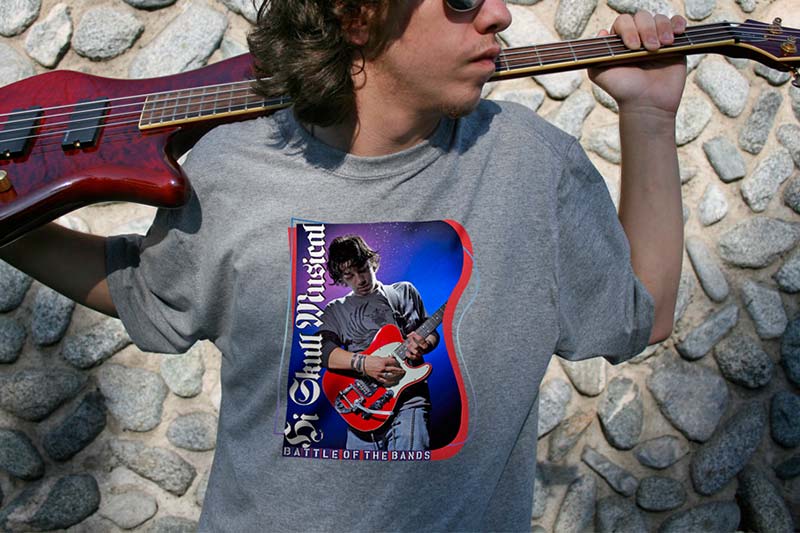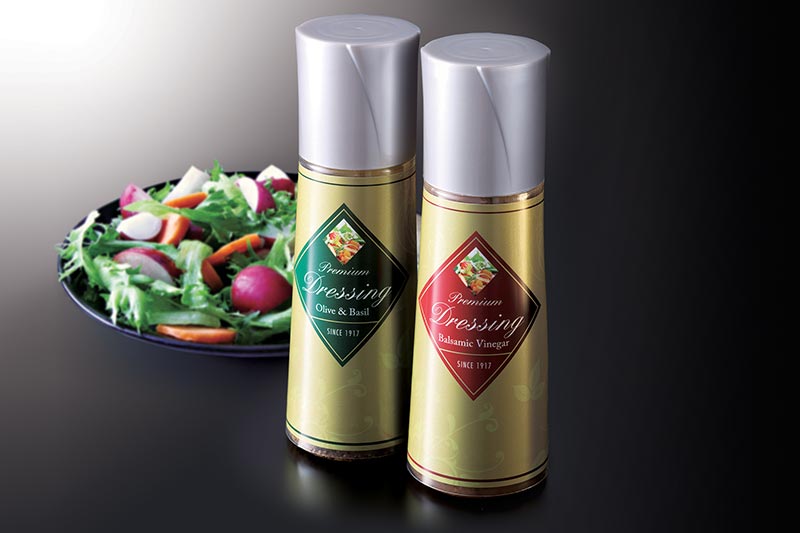 Custom Labels
Available for the VersaStudio BN-20 printer cutter, Metallic Silver ECO-SOL MAX can be printed as a spot colour for vibrant silver text and graphics or combined with CMYK to create an entire spectrum of metallic hues including gold, bronze and a host of pearlescent colours. This breakthrough silver ink technology delivers high density and enables you to produce stunning labels and packaging prototypes that command premium prices. The BN-20 also comes with a white ink configuration for printing crisp white text and graphics on clear and reflective media. When printed as an undercoat, white ink also increases the brightness and opacity of four-colour images for results that really pop.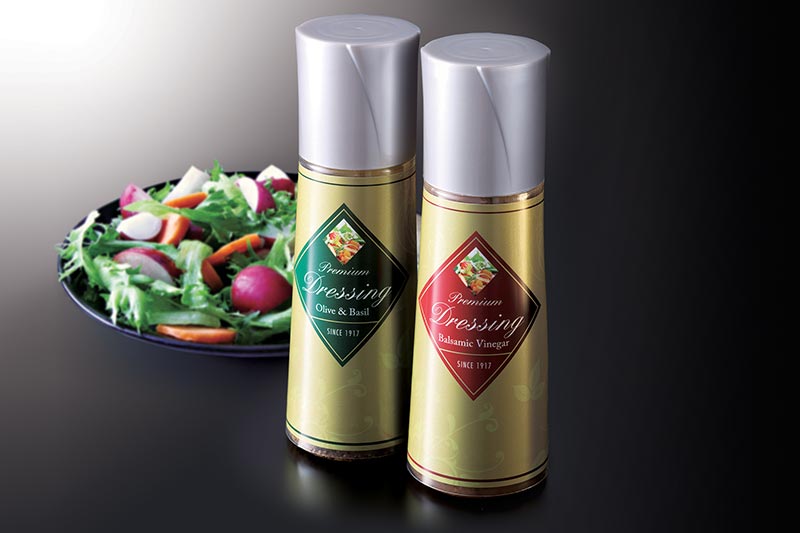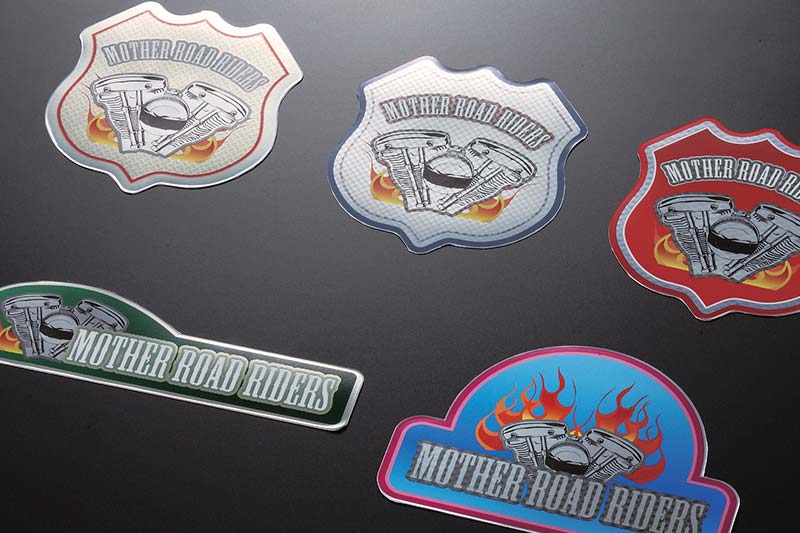 Eye-Catching Decals
The VersaStudio BN-20 desktop printer cutter is ideal for producing full colour logos, stickers and other graphics. The VersaStudio streamlines the production process by automatically contour cutting printed graphics, eliminating the need to reload and reposition graphics. For laminated graphics, our Quadralign® four-point optical registration system allows users to remove prints, laminate and simply reload them for precision cutting. Quadralign automatically realigns the cutting path and compensates for skew and distortion.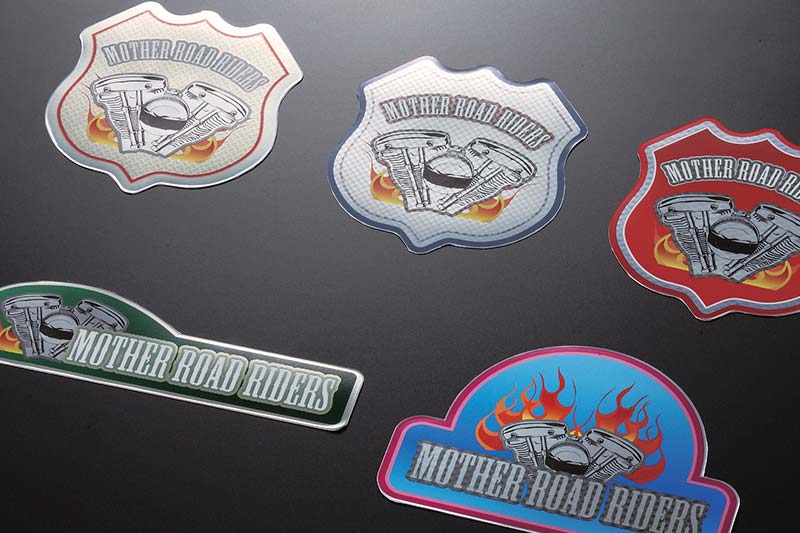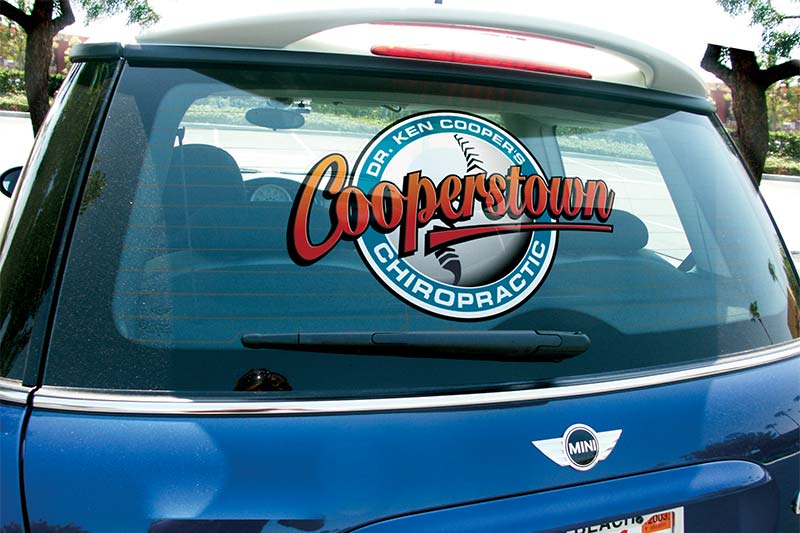 Printed and Contour Cut Window Signs and Other Graphics
The BN-20 features Roland DG's integrated print and cut technology that facilitates a one-step seamless production cycle for both the high-resolution printing and contour cutting required to produce sophisticated window signs. Users equipped with the white ink option can also add white text, graphics and other accents to a variety of clear and reflective media options commonly used for window signs.