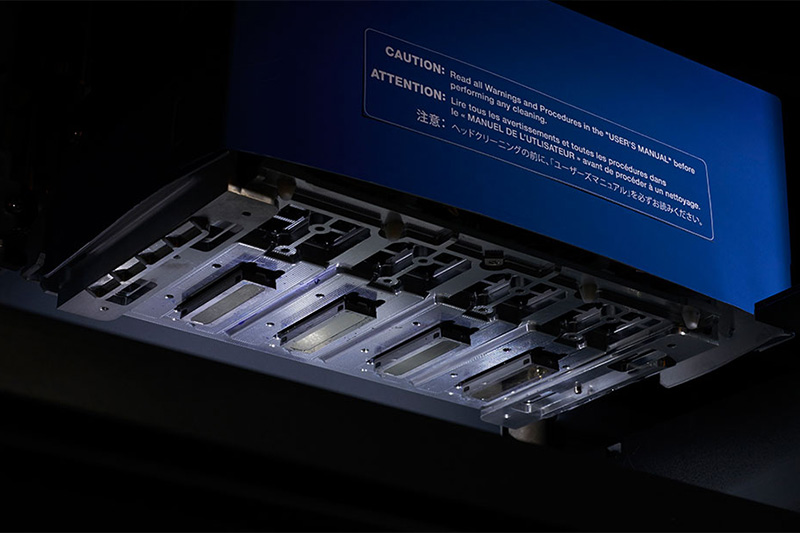 TrueVIS VG Series Printer Cutters Features

Vibrant Images and Brilliant Results
Everything about the way the TrueVIS produces images has been perfected. Four completely new Roland DG FlexFire print heads fire precision droplets in 3 sizes and a wide print swath. Every drop of ink falls exactly where it is intended, delivering beautiful images and uniform colours at production speeds.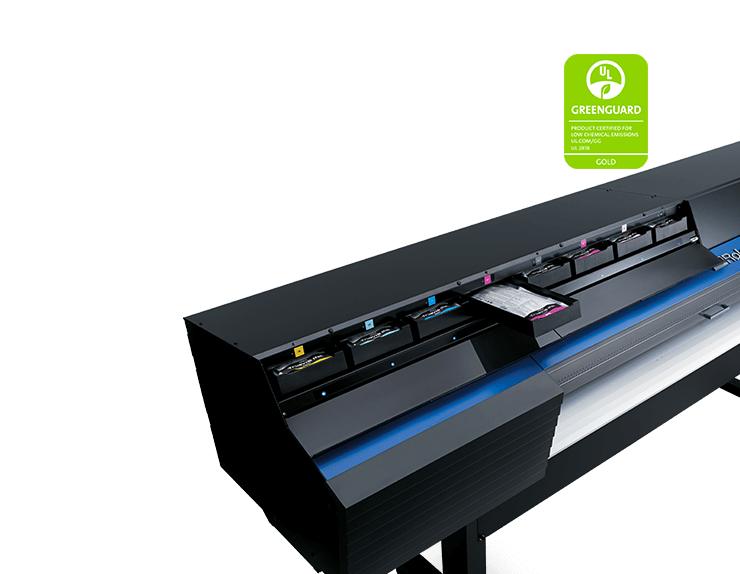 Maximum Ink Quality at Minimal Cost
All new TrueVIS INK has been GREENGUARD Gold certified and is a major step forward in eco-solvent technology, delivering a wide colour gamut and improved output, while meeting stricter environmental standards and user demands for lower costs, without sacrificing quality. 500ml pouches fit neatly into reusable cartridges and slide into a hidden ink bay for clean usage and less waste.
TrueVIS INK is available in the following configurations:
CMYK(x2) – Dual CMYK for maximum productivity
CMYKLcLmLk – Light Cyan, Light Magenta and Light Black for fine details and smooth gradations
CMYKLcLmLk+W – White ink allows for enhanced printing on dark or clear substrates

New Cutting Technology Improves Accuracy and Saves Time
Roland DG started with cutting and we haven't stopped since. The TrueVIS features our most advanced print and cut technology to date. A new carriage and blade offer increased downforce and accuracy, allowing you to work with a wider variety of media.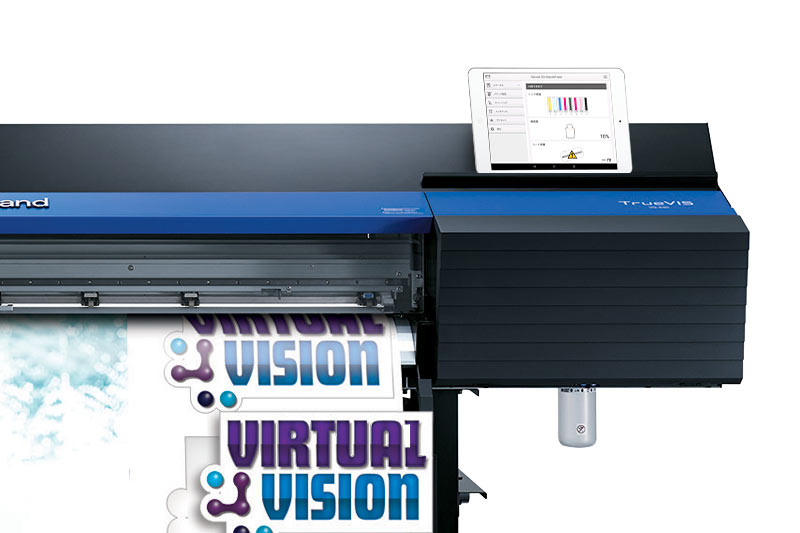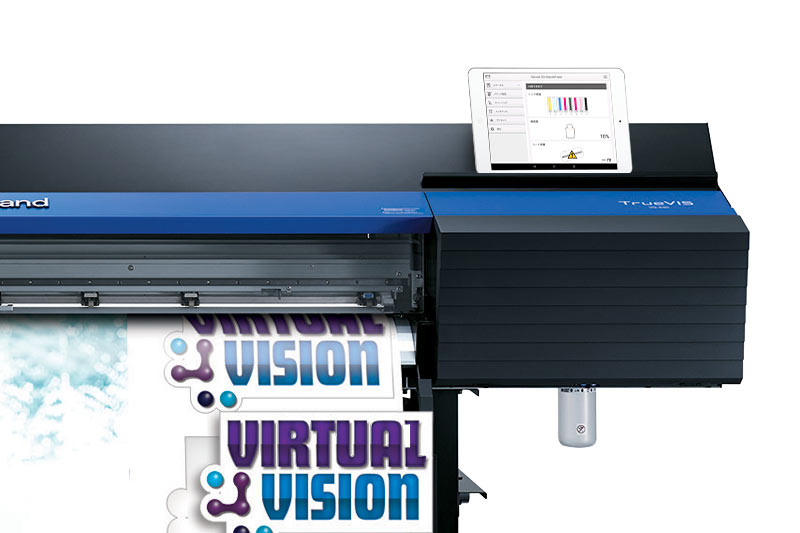 Remote Control Your Production with Smart New Tech
In addition to a built-in control panel, a new Roland DG Mobile Panel allows you to perform control panel functions of VG printer/cutters with your existing smartphone or tablet using a Bluetooth connection. This innovative new feature provides a rich interface directly on, or remotely in range of, your TrueVIS. Receive status updates as well as remotely manage production, test printing, and cleaning functions. Very smart.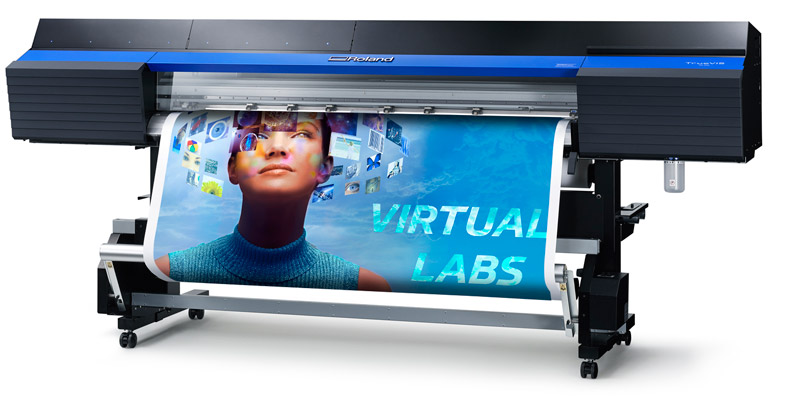 Deliver Amazing Results More Effectively and Efficiently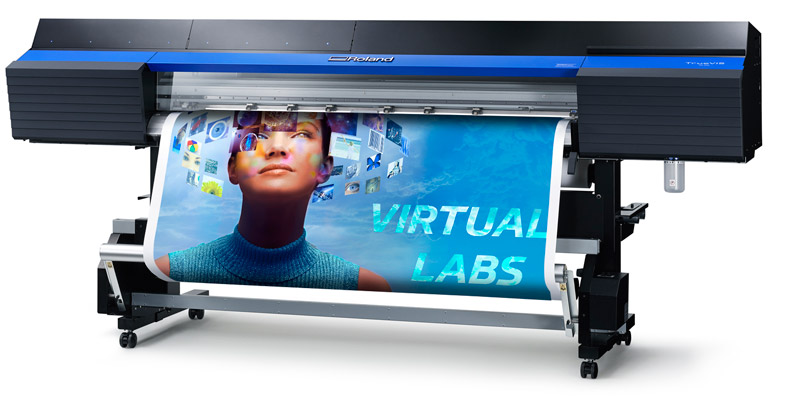 The VG is built to make everyday operation easier. It features an attractive, rigid new industrial design that minimises vibrations for optimum printing and cutting performance. Bright LED lighting improves visibility in the printing and maintenance areas, making it easier to review prints in progress and perform routine maintenance tasks. Improved motor and drive systems provide added durability for heavy users. Optional take-up and drying units boost performance during unattended high-volume operation.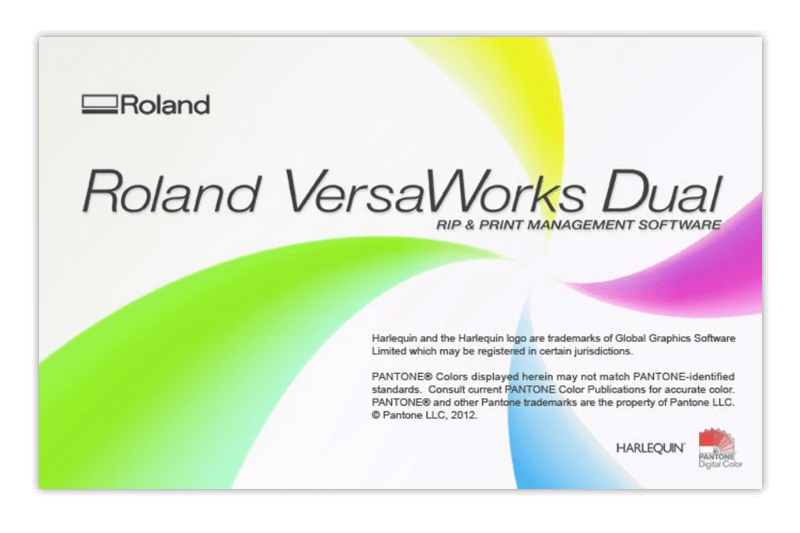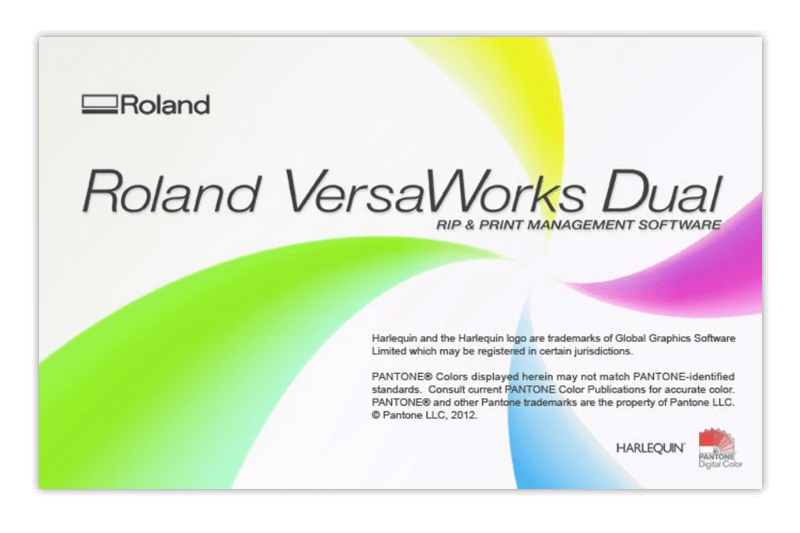 All new VersaWorks Dual RIP Included
VersaWorks Dual – free with the TrueVIS – features a new core engine for better file processing, including files with transparencies, plus the advanced and ease-of-use capabilities that VersaWorks is known for.
Now with native PDF processing, including files with transparencies
Supports up to four Roland devices
User-friendly interface
Predictive Ink Calculator
Built-in Pantone® and Roland Colour spot colour libraries
Variable data printing
Embedded ICC support ink level adjustment tools
Advanced cropping, tiling and nesting options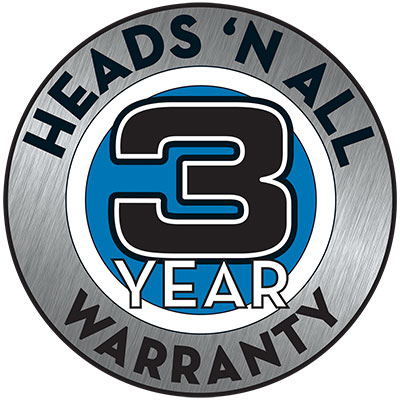 Roland DG Quality and Reliability is Standard
The VG Series printer cutters feature an industry leading 3-Year Extended Warranty.

Roland DG is committed to customer satisfaction and providing unmatched reliability, earning a reputation for long-lasting, high-performance devices backed by first-rate customer service. Roland DG proudly displays all international ISO certifications as your assurance of superior quality.