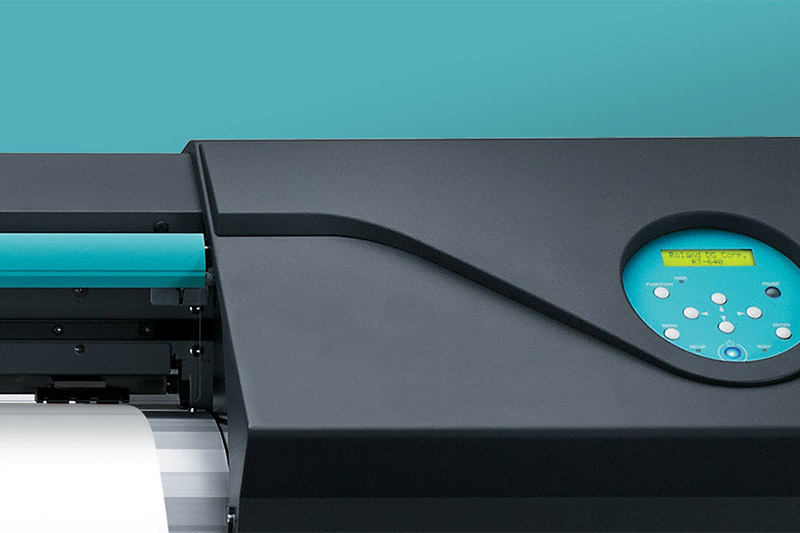 Texart RT-640 Dye-Sublimation Printer Features
More dye-sublimation substrates means more opportunity.
Dye-sublimation is a beautifully simple and affordable method of customisation. With a large format set-up that includes an RT-640 and a price comparable heat press, you can get the most bang-for-your-buck as far as graphics and product branding goes. Simply print your design onto transfer paper and heat press it onto the available product blanks and dye-sublimation substrates:
Polyester fabrics
ChromaLuxe metal panels
Ceramic items
Thongs
Lycra and performance Fabrics
Sporting goods
Smart Device Cases
Carpet tiles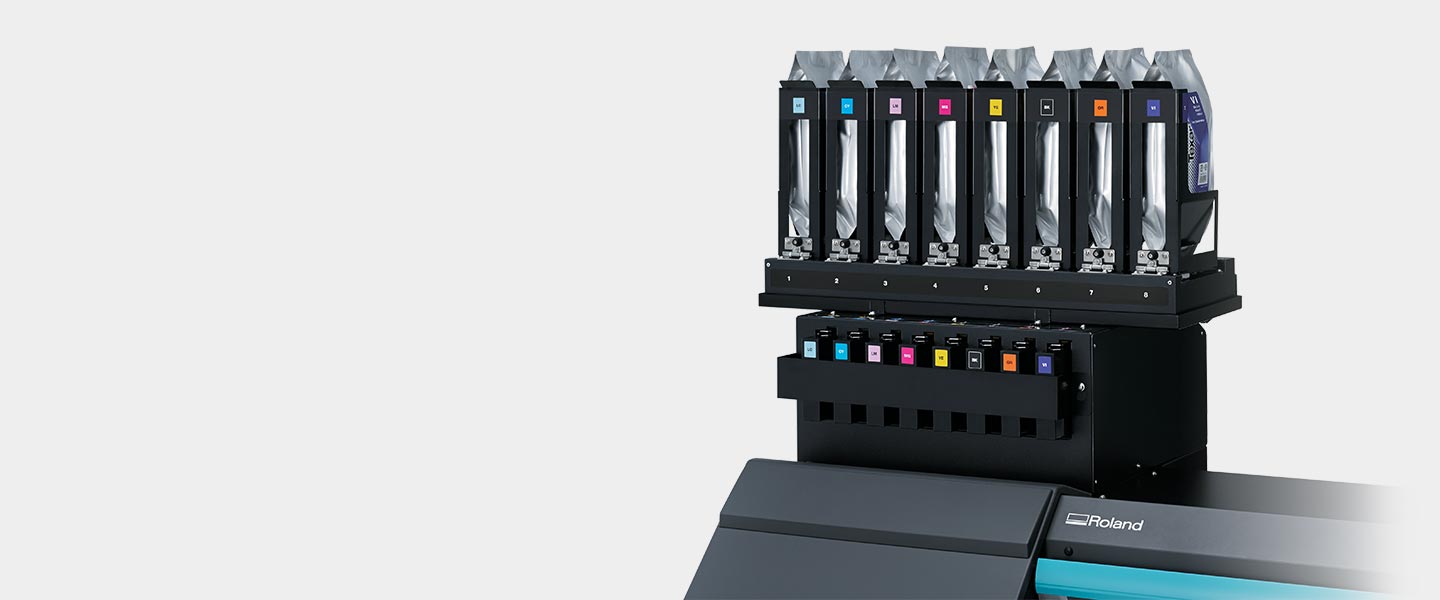 Cutting-edge Ink with 4-colour, 8-colour and Fluorescents
The Texart RT-640 can be configured as a 4-colour or 8-colour device. In 4-colour (CMYK) mode, Texart ink produces bright colours with velvety blacks, improved grey scale and high quality, detailed output. In 8-colour (CMYK+LcLmOrVi and CMYK+OrViFpFy) mode, the addition of Orange, Violet, Fluorescent Pink and Fluorescent Yellow inks produce an increased colour gamut with both delicate and intense hues. Fluorescent Pink and Yellow inks can be combined with process colors (CMY+Fp+Fy) to produce an array of vivid fluorescents and soft pastel shades.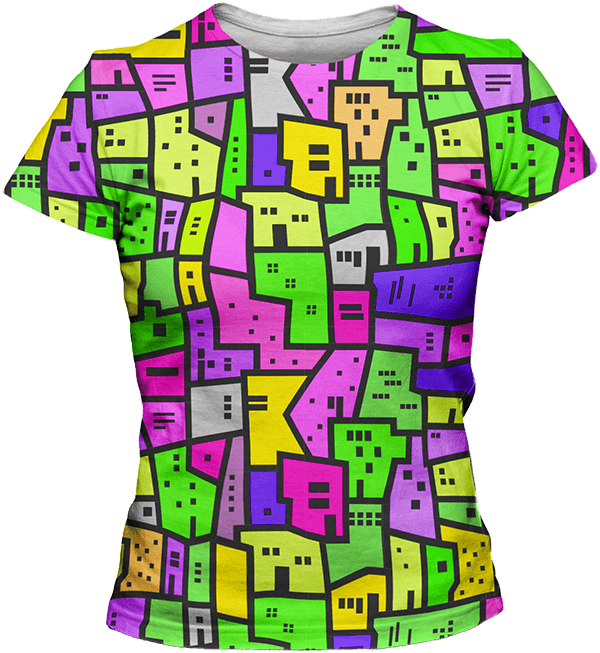 An advanced, 8-channel print head contains 180 nozzles per channel capable of producing seven different droplet sizes for smoother gradations and denser colour. Texart ink is approximately 15% less expensive per litre than conventional inks, yet provides outstanding colour reproduction. Lower running costs are also achieved due to the ink waveform and maintenance sequence control technology engineered for Texart ink and the RT-640.
The Roland DG Ink System uses airtight sealed pouches of one litre each. When in 4-colour mode, the system provides two litres per colour. The proprietary Roland DG Ink Switching System* automatically switches to the backup ink pouch when the primary pouch runs out. Further expediting production, you can replace an empty pouch without stopping the printer.

* Available only in 4-colour mode


Media Take-Up System Included
The RT-640 includes a feed adjustment function that combines with a TU3 take-up attachment to ensure a stable and uninterrupted production even in high-speed modes. The TU3
take-up system
includes a front-mounted roller and tension controlled take-up unit for smooth media feeding and tracking. Its main features include a roll media support that holds 50kg, a dancer roller for effortless take-up, auto media release and auto media rewind, and a rotating shaft face to decrease resistance and ensure flawless feeding accuracy.


Additional ErgoSoft RIP Software made for the RT-640.
ErgoSoft Roland Edition was developed especially for Roland DG by ErgoSoft, the premier RIP provider in the textile market. Support for both 4-colour and 8-colour printing is provided and it includes numerous features especially for digital textile production that combine excellent high-speed RIP throughput and image quality.
Features include:
Custom colour replacement
Superior dithering methodology
Step and repeat
Ink limit controls
Scale and shrinkage correction
Production control utilities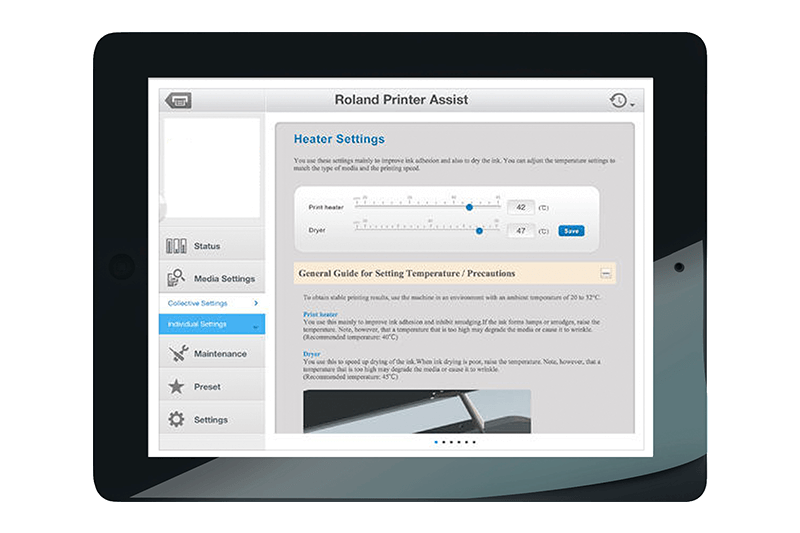 Roland Printer Assist
Thanks to Roland Printer Assist, you can manage your RT-640 remotely when you're in the office using an iPad tablet. Free and available for download from the iTunes App Store, the
Roland Printer Assist
app enables users to manage production, test printing, and even access cleaning functions from virtually any location.
You can instantly observe key operating functions such as the amount of ink remaining and waste bottle status. Roland Printer Assist notifies you when consumable parts replacement should be performed to ensure printer reliability. Roland Printer Assist allows you to manage multiple printers from a single iPad.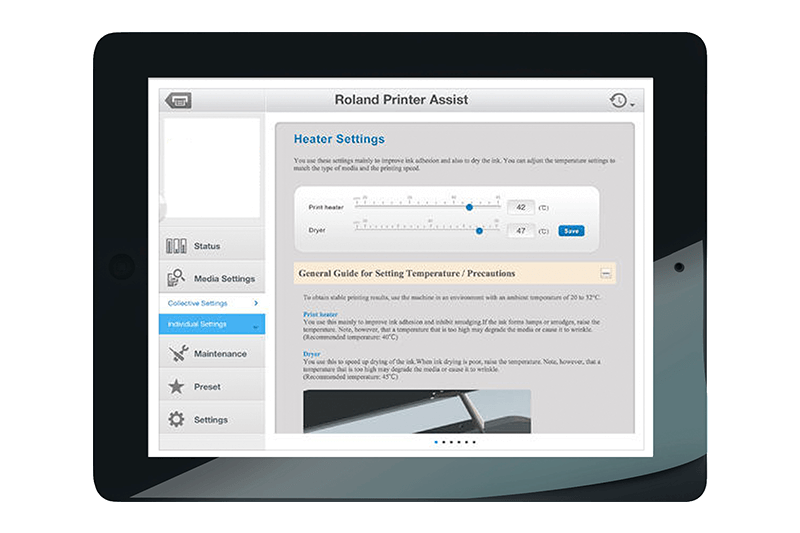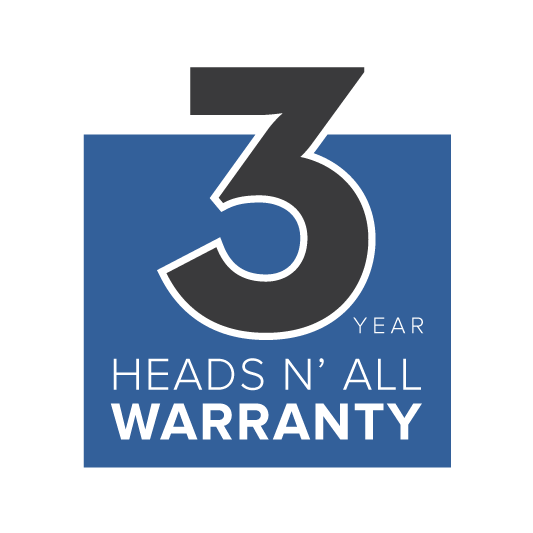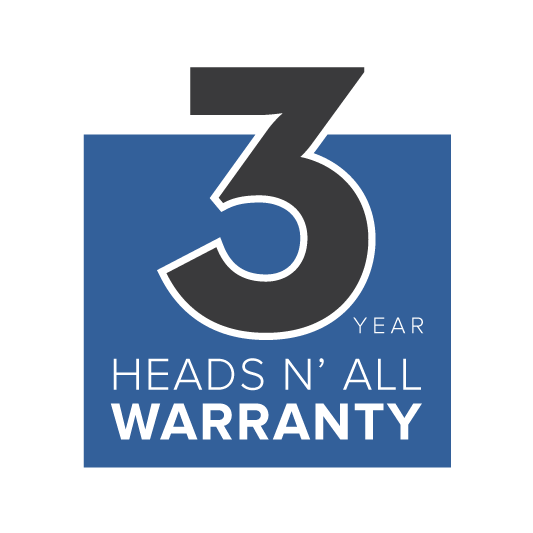 Reliability, Warranty and Support
Built to provide years of reliable service – even in the most demanding print environments – Roland DG's wide format printers come with a 1, 3 or 5 Year Warranty.

Roland DG has earned a reputation for long-lasting, high-performance devices, backed by first-rate customer service. This support includes expert technical assistance, videos and free Roland DG software updates for the lifetime of the machine.

Roland DG's international ISO certifications are your assurance of quality products and service.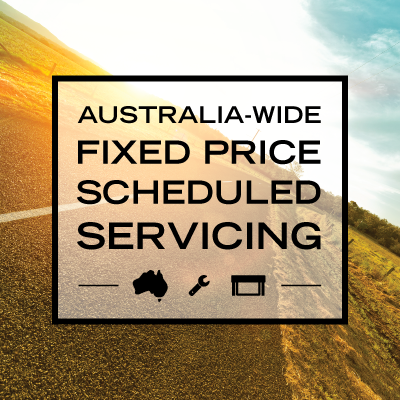 Fixed Price Scheduled Servicing
With Roland DG's Fixed Price Scheduled Servicing, travel costs for scheduled preventative maintenance services are fixed. Knowing the price of your service gives you guaranteed peace of mind, allowing you to more accurately plan the costs to your business.