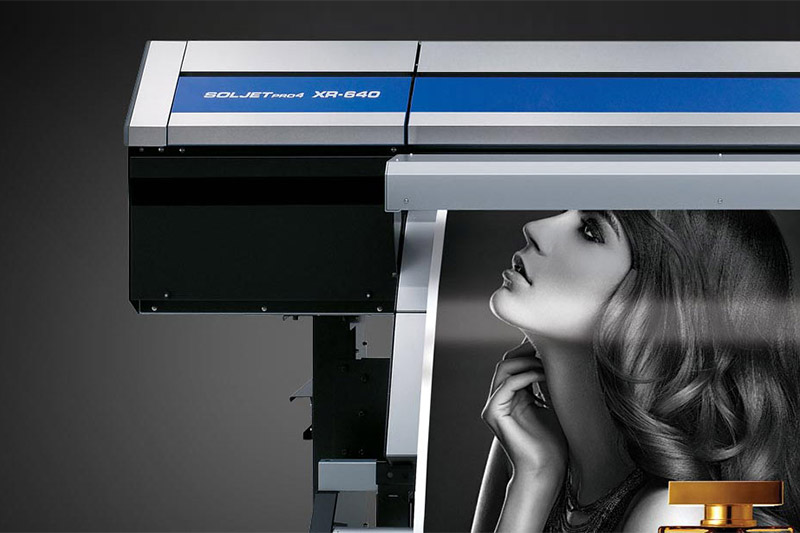 SOLJET PRO4 XR-640 Wide Format Printer Cutter Features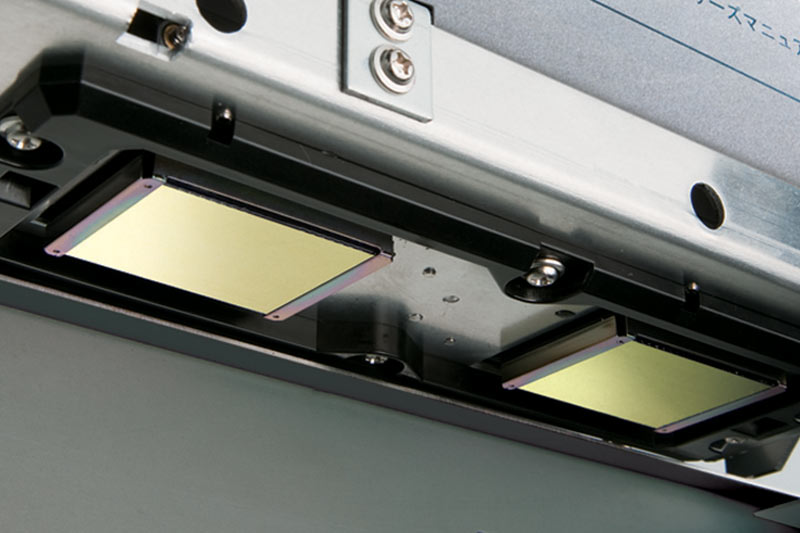 State of the Art Print Engine
The XR-640 features two gold-plated 8-channel piezo inkjet heads with 180 nozzles per channel for high-speed, high-quality printing. With
Roland DG Intelligent Pass Control
technology and variable dot control producing droplets of seven different sizes, the XR-640 achieves smooth gradations, exceptional solid colours and superior photographic reproduction in all print modes.
The print heads are arranged in an inline formation and configured in a mirrored pattern, virtually eliminating chromatic banding in bi-directional printing.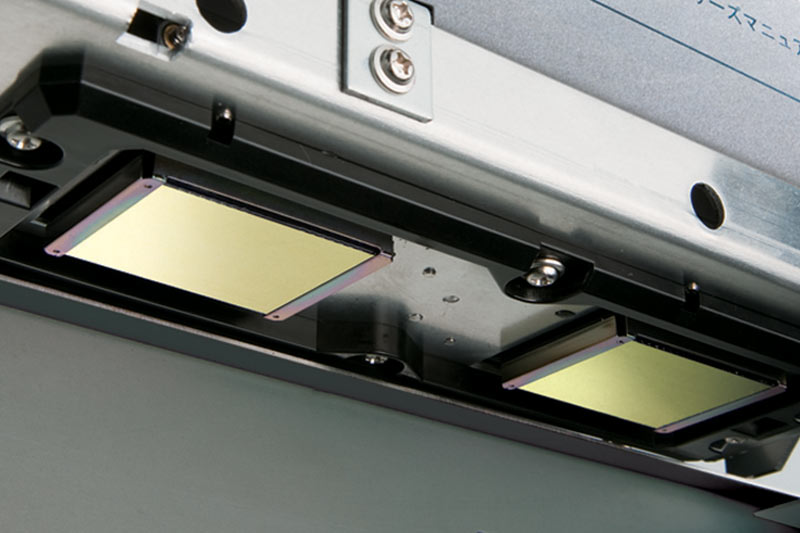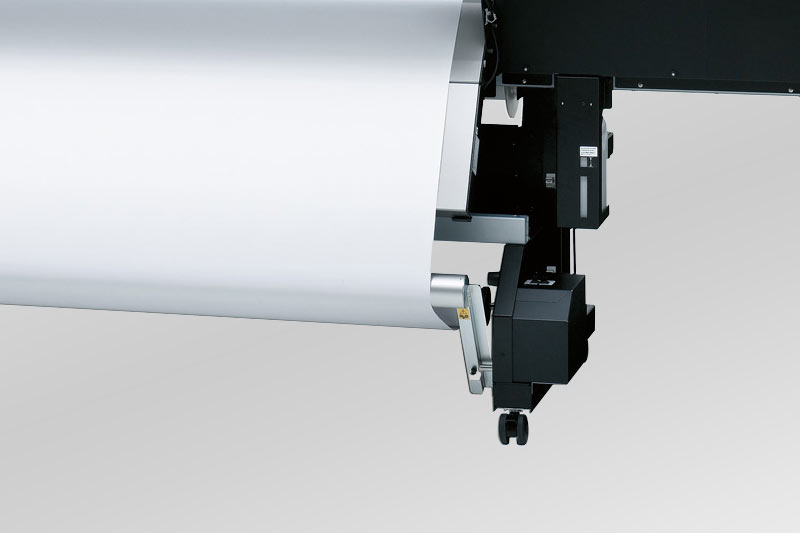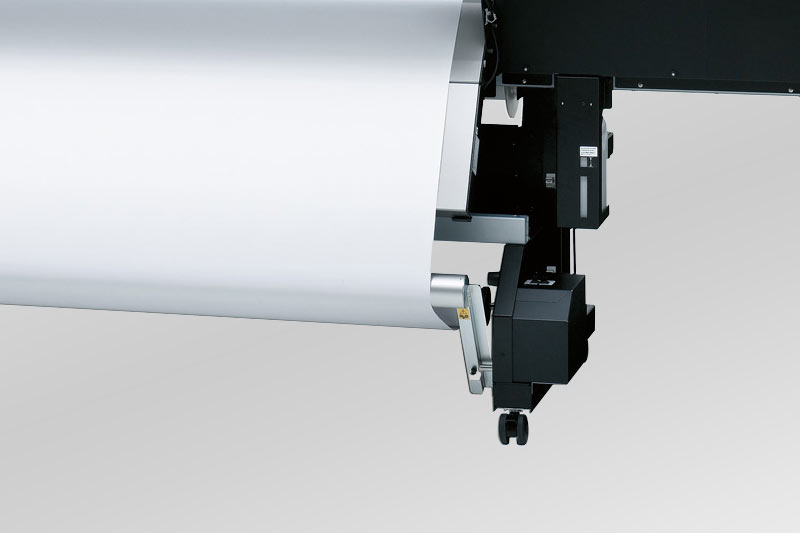 Advantage of Integrated Print and Cut
The ability to use a single device to take a print and cut job from start to finish creates a tremendous competitive advantage for print service providers. By automatically contour cutting printed graphics as soon as they finish printing, the XR-640 eliminates the need to reload and reposition graphics, saving valuable time and effort, and saving on the cost of a stand-alone cutter. With its included TU-2
take-up system
, the PRO4 is capable of performing long, unattended print and cut runs, or functioning as a stand-alone vinyl cutter.
Roland DG's Quadralign four-point optical registration system allows users to remove prints, laminate and reload them for precision cutting. Quadralign automatically realigns the cutting path and compensates for skew and distortion.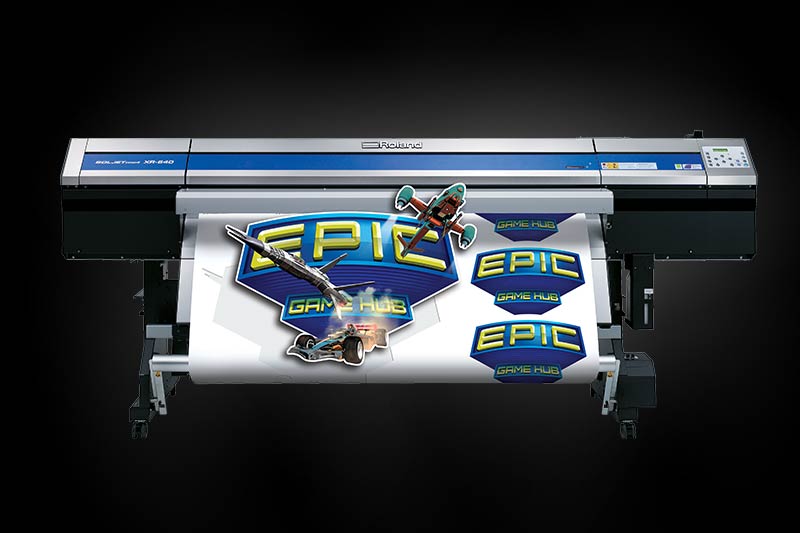 Advanced Production and Media Handling
With print speeds of up to 49 m2/h for CMYK applications, as well as print and cut capability, the XR-640 expedites the production process.

The PRO4 XR-640 is a true production large-format printer/cutter, featuring a media feed and take-up system that accommodates rolls of up to 40kg for long, unattended printing. Adjustable print heads enable the XR to print on various media thicknesses.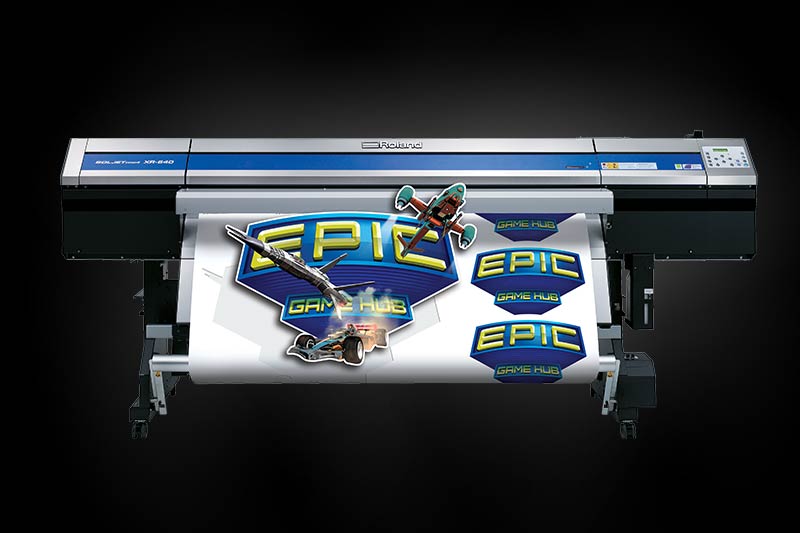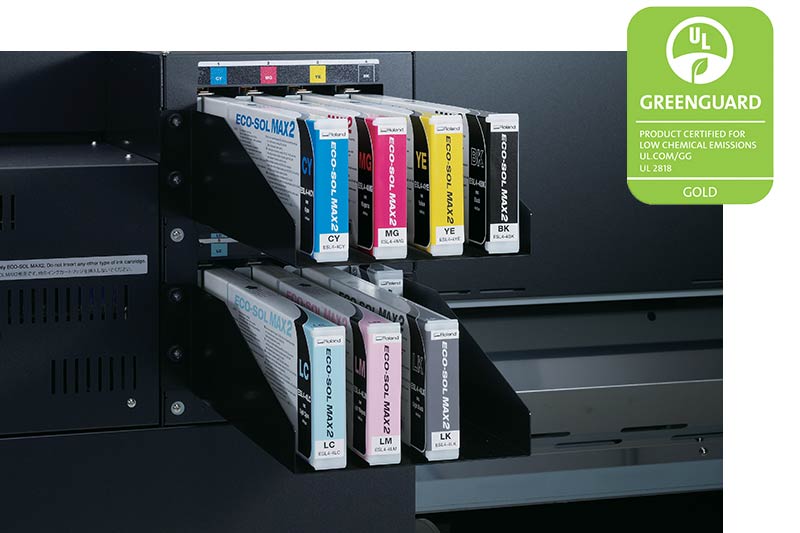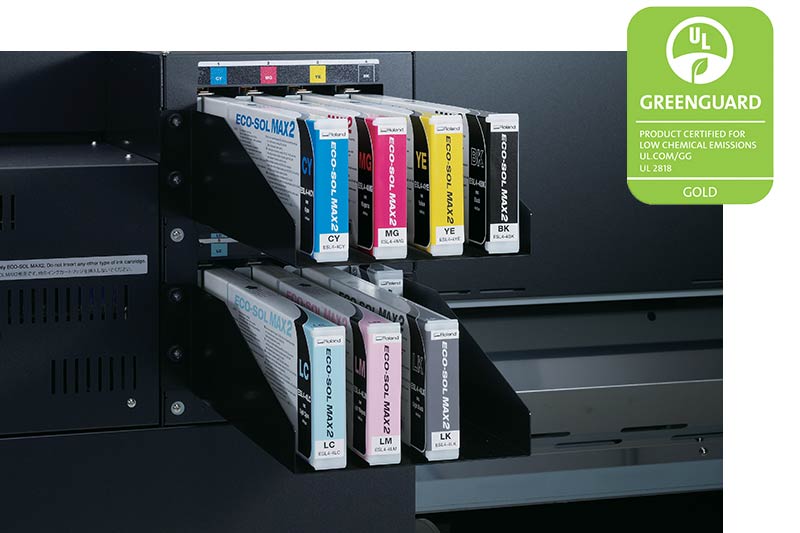 Superior Print Results with ECO-SOL MAX 2 Inks
GREENGUARD Gold Certified for indoor air quality, ECO-SOL MAX 2 eco-solvent inks produces rich, vibrant colour that other inks simply can't match. MAX 2 dries quickly and provides unmatched long-term outdoor durability, scratch and chemical resistance, plus a wide colour gamut and a broad range of media options.

ECO-SOL MAX 2 specialty inks expand your possibilities, allowing for stunning effects and adding value to any graphic.
Light Black - Provides better reproduction of grey colour gradients and more natural skin tones.

Metallic Silver - This silver ink can be printed as a spot colour or combined with CMYK to produce over 500 striking metallic and pearlescent colors.

High-Density White - Allows for greater opacity on clear or dark substrates.

A Choice of 7 or 8-Colour Printing
The XR-640 offers a choice of 7-colour or 8-colour printing. Choose from the following ink configurations, depending on your needs: CMYKLcLm+Light Black, CMYKLcLm+Light Black+White, CMYKLcLm+Light Black+Metallic, CMYKLcLm+White+Metallic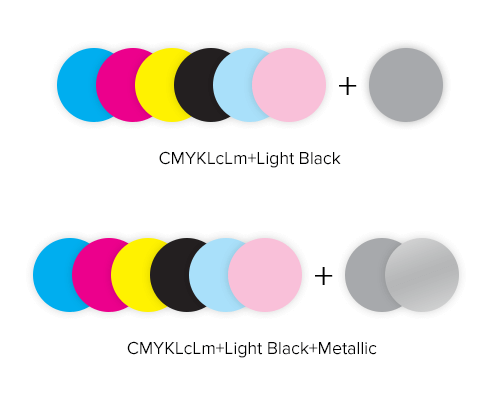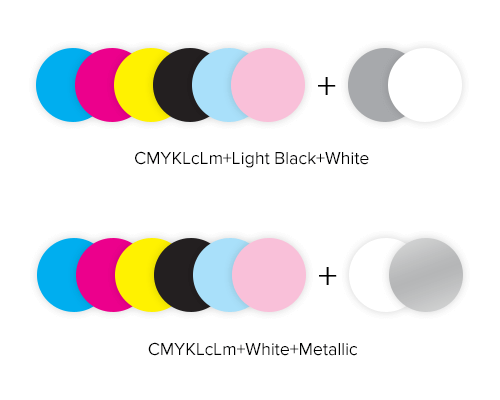 Automated Ink Circulation System
Designed to reduce waste of White and Metallic Silver ink, Roland DG's Automated Ink Circulation System dramatically lowers running costs while ensuring exceptional image quality throughout the longest production runs.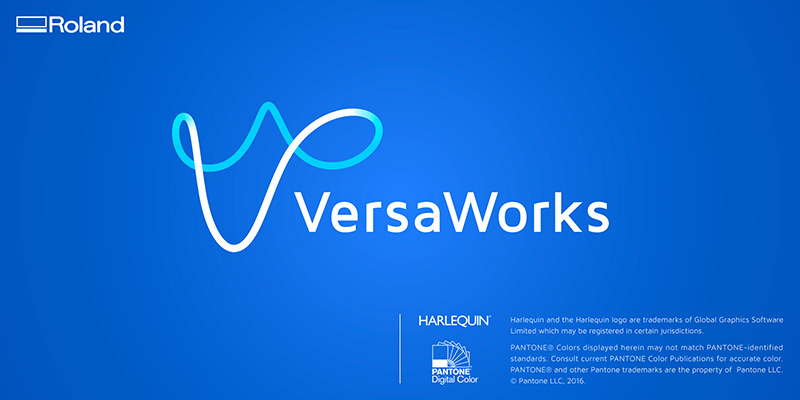 Includes New VersaWorks 6
VersaWorks 6 expands your printer capabilities and maximises the power of your Roland DG devices with new features to enhance the world's most popular RIP software.
HARLEQUIN RIP dual-core engine and native 64-bit processing— effective processing of PDF's with shadows and transparencies
New icon-based interface with drag-and-drop functionality
Five print queues and the ability to save and store unlimited queue settings
Special Colour Plate Generation— auto-generate White, Gloss and other ink layers
Built-in Pantone® and Roland DG Colour spot colour libraries
Ink level adjustment tools
All the advanced and ease-of-use features of VersaWorks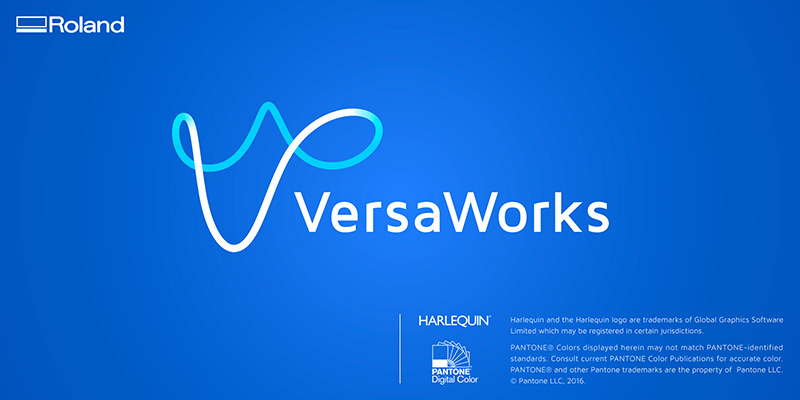 Need an ICC Media Profile?
The Roland Profile Center makes it easy to locate and download free media profiles from Roland and other major media suppliers.
VIEW THE ROLAND PROFILE CENTER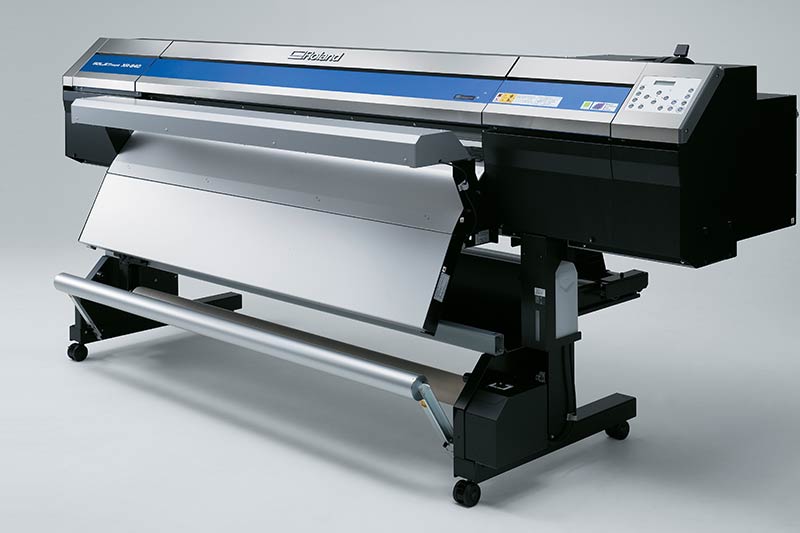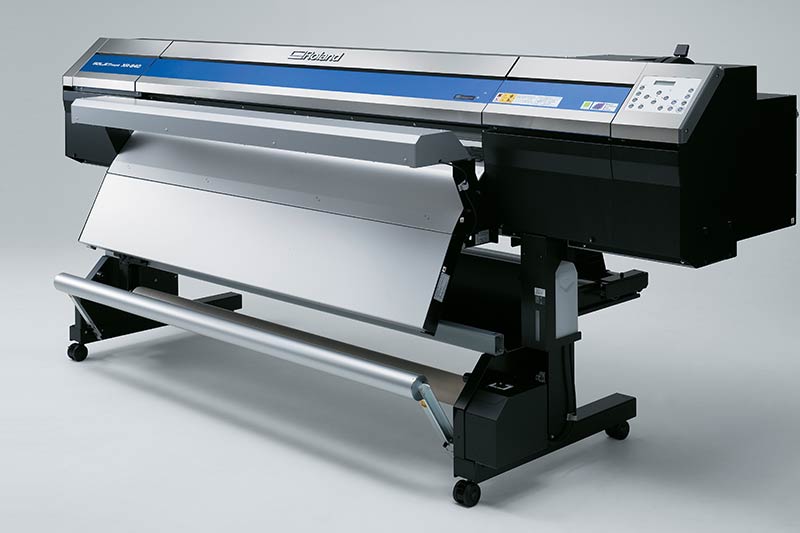 Integrated Tri-Heater System
Prints from the XR-640 dry quickly – even in high-speed mode – for immediate collection by the take-up system, finishing and installation. An integrated tri-heater system features three components: a pre-heater that improves media receptiveness, a print heater to accelerate ink fastness and brightness, and a dryer to accelerate the drying process and improve productivity and scratch resistance. All can be controlled from either the printer panel or Roland VersaWorks.

Optional DU-640 Heater/Blower Available
An optional DU-640 heater/blower unit provides the ability to print highly saturated images at full speed while using the take-up system. For increased media feeding accuracy during print/cut operations, the DU-640 also enables users to take full advantage of all the XR-640 pinch rollers. A DU-640 is required for printing with White and Metallic inks.
Stay Connected with Roland OnSupport™
Roland DG's OnSupport Roland OnSupport online production monitor enables remote tracking of production so you can get a text or e-mail when ink is low or a job is finished. Roland OnSupport users can also quickly download firmware updates and important product information.
High-Speed Network Connection
Equipped with a 100 Base-TX/10 Base-T interface, the Pro 4 connects seamlessly to office networks without additional software, creating a highly-efficient printing environment with an increased data transmission rate of 100MB/sec.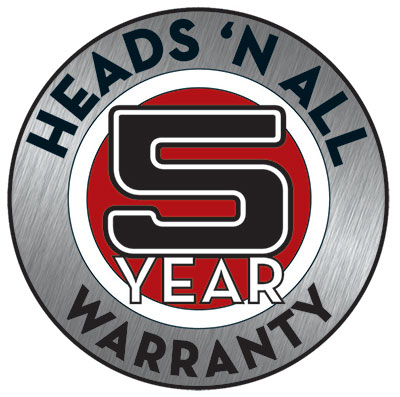 Reliability, Warranty and Support
Built to provide years of reliable service – even in the most demanding print environments – Roland DG's wide format printers come with a 1, 3 or 5 Year Warranty.

Roland DG has earned a reputation for long-lasting, high-performance devices, backed by first-rate customer service. This support includes expert technical assistance, videos and free Roland DG software updates for the lifetime of the machine.

Roland DG's international ISO certifications are your assurance of quality products and service.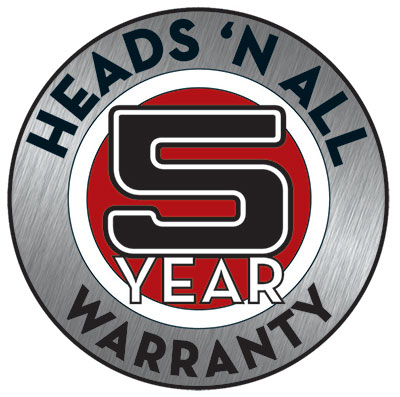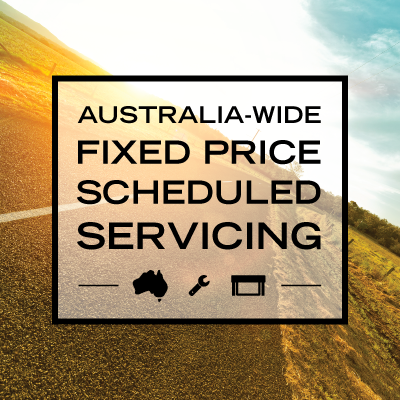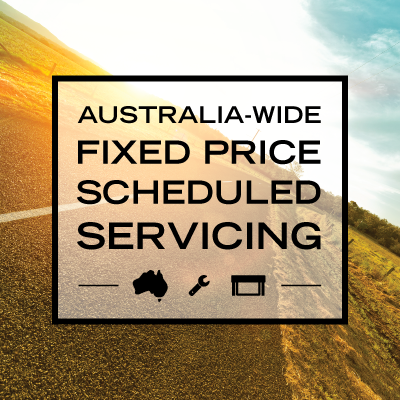 Fixed Price Scheduled Servicing
With Roland DG's Fixed Price Scheduled Servicing, travel costs for scheduled preventative maintenance services are fixed. Knowing the price of your service gives you guaranteed peace of mind, allowing you to more accurately plan the costs to your business.