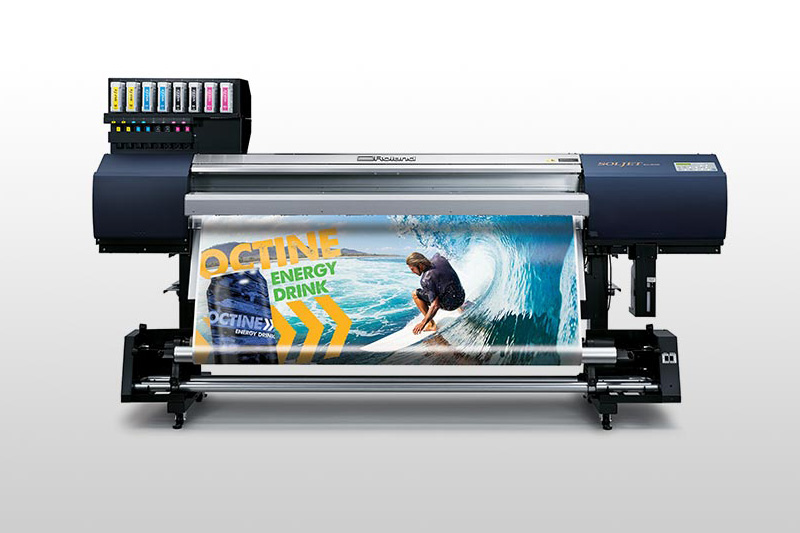 IT'S TIME TO BOOST PRODUCTIVITY & CUT COSTS
SOLJET EJ-640 Wide Format Printer
LIST PRICE

AU $50,646.20

RRP inc. GST

Includes Take-up Unit, Dryer/Blower Unit.




RENTAL PRICE

AU $1015 / Month

For 60 months inc. GST




Roland Rental
A busy, high-volume print shop needs a printer that can deliver quality output at high speeds. Meet the new EJ-640 wide format colour printer. With dual staggered print heads and a rigid new industrial design, productivity and quality are built in. So are big-time savings. The EJ-640 runs with new Roland DG EJ inks that costs up to 35% less than the competition. The result? High-volume, low-maintenance printing and bold, exciting colours with higher profit margins.

Unshakable Performance, Even Under Pressure
Demand is high, business is cranking, so everyone and everything has to be clicking. The EJ-640 is your go-to large format digital printer for high quality, volume output of wall and vehicle wraps, posters, banners and indoor and outdoor signs. And with an integrated tri-heater system, advanced media handling, and high-capacity inks, you can spend less time operating the printer and more time making money.