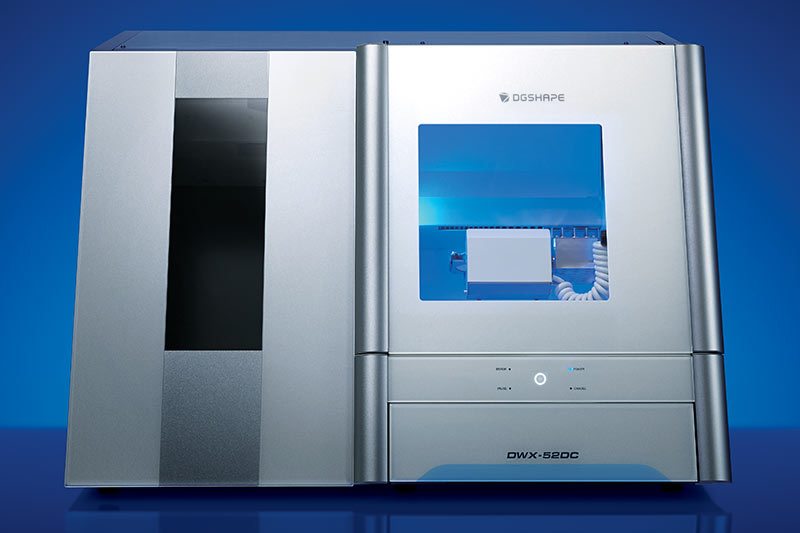 DWX-52DC Dental Milling Machine Features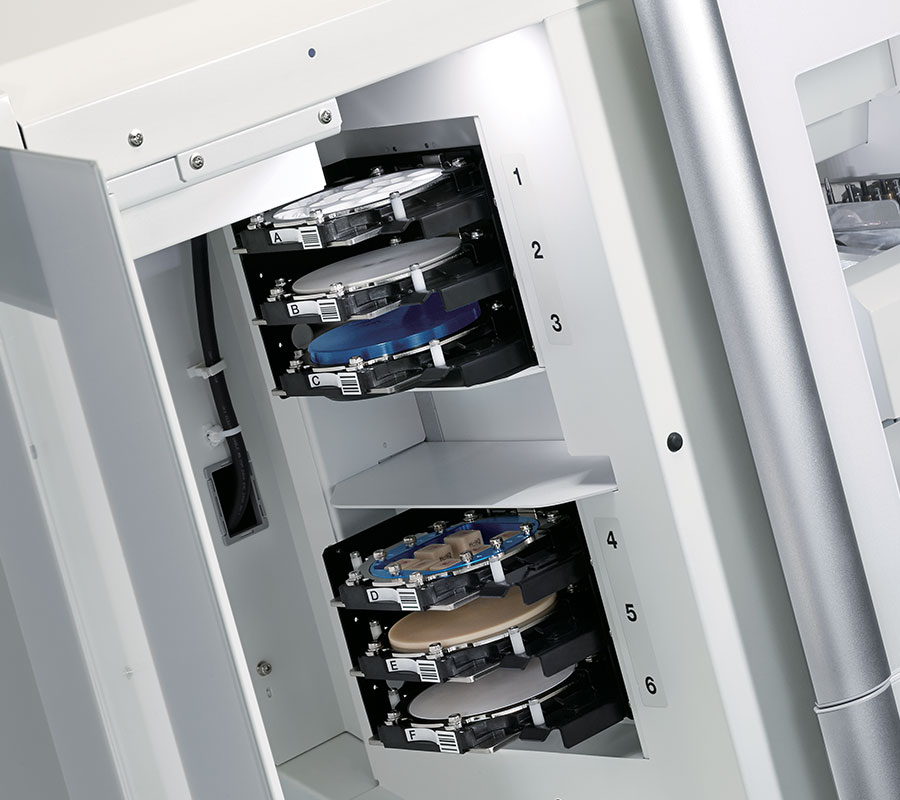 Automatic Disc Changer

(ADC)
Load the six O-Clamp material adapters with different shades of zirconia or any combination of material discs to suit your needs. Assign them with milling jobs and let the automatic disc changer do the rest.
Material adapters can be individually labeled and barcoded to enable VPanel recognition of each disc position. Organise job assignment via your CAM software for non-stop production.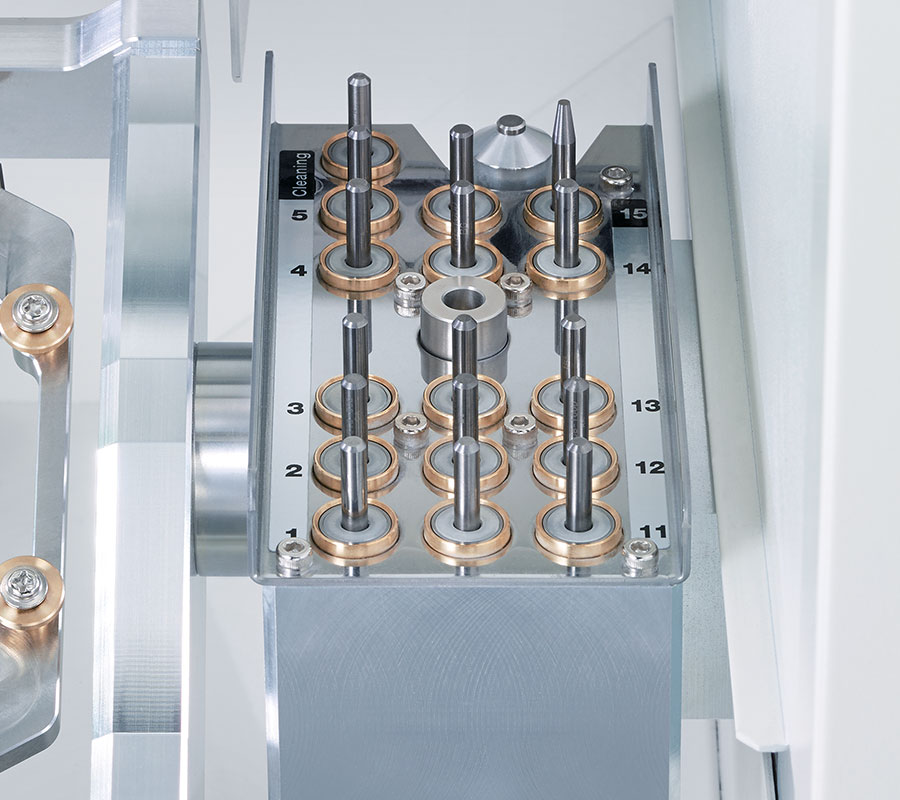 Automatic Tool Changer

(ATC)
Load the 15-station ATC with a variety of diamond coated, carbide and Roland hybrid tools to continuously mill jobs in different materials and multiple shades of zirconia without stopping production.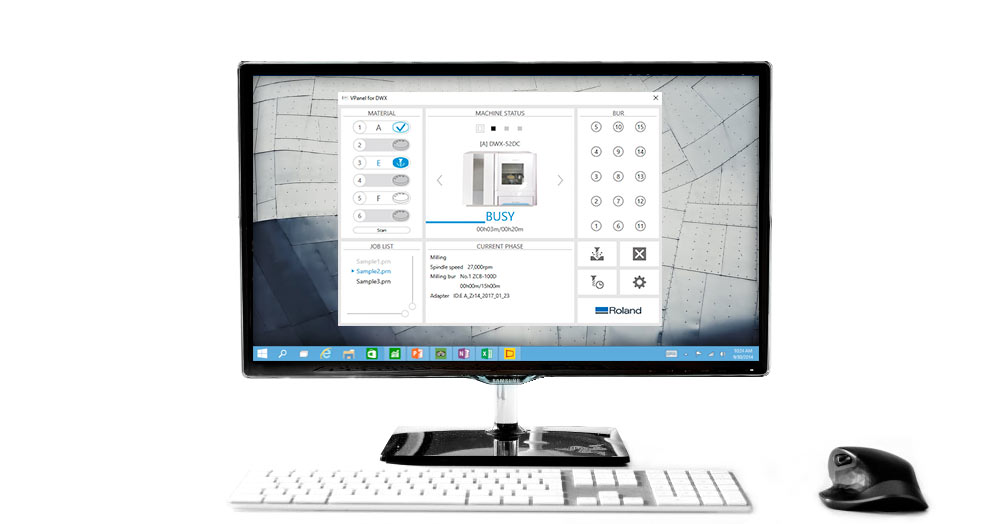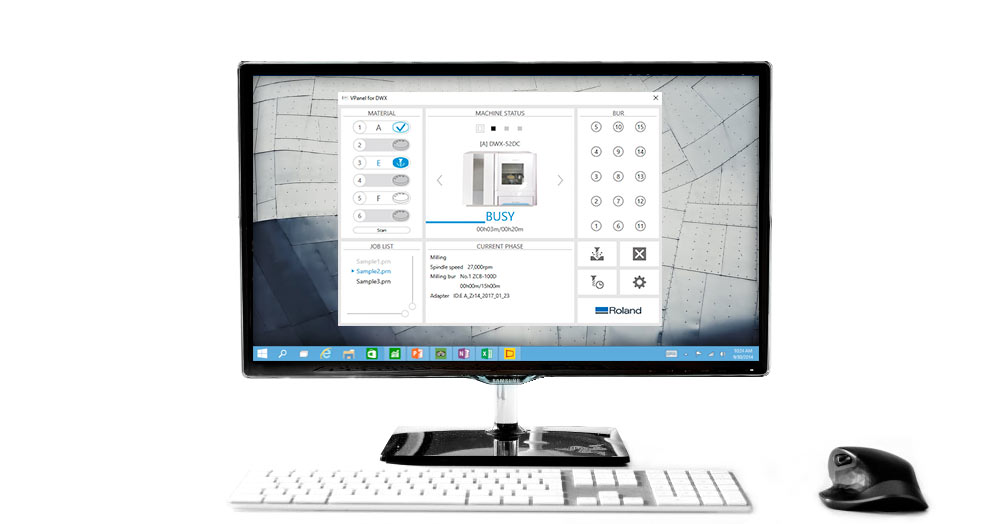 Intelligent Tool Changer
Part of the simplified VPanel operation, an ITC function automatically swaps out tools that have reached their user-defined lifespan with a designated "partner tool" without needing to pause production.


5-Axis Milling
A smooth and steady ball screw-driven system provides superior milling results – simultaneously rotating and tilting discs for deep undercuts and also milling large arch restorations and other full-mouth prosthetics.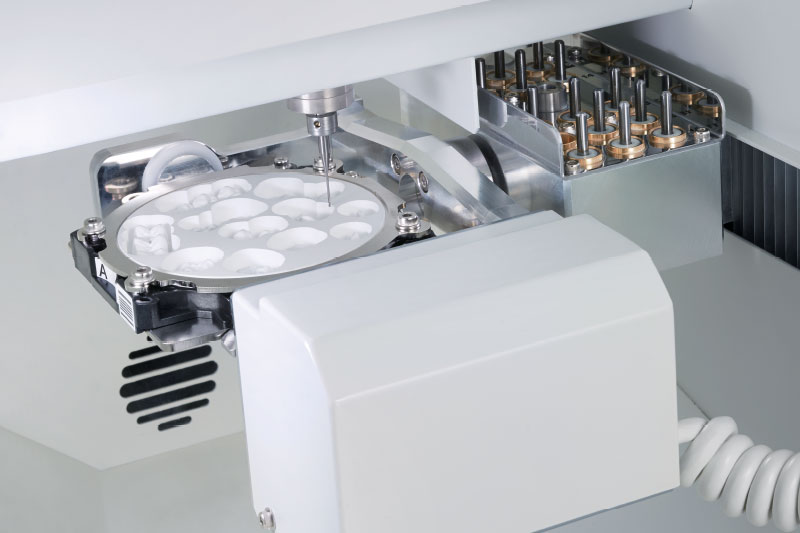 Automatic Air Pressure Control
An automated regulator eliminates the need for manual air control adjustments by changing air volume based on material data via the CAM software.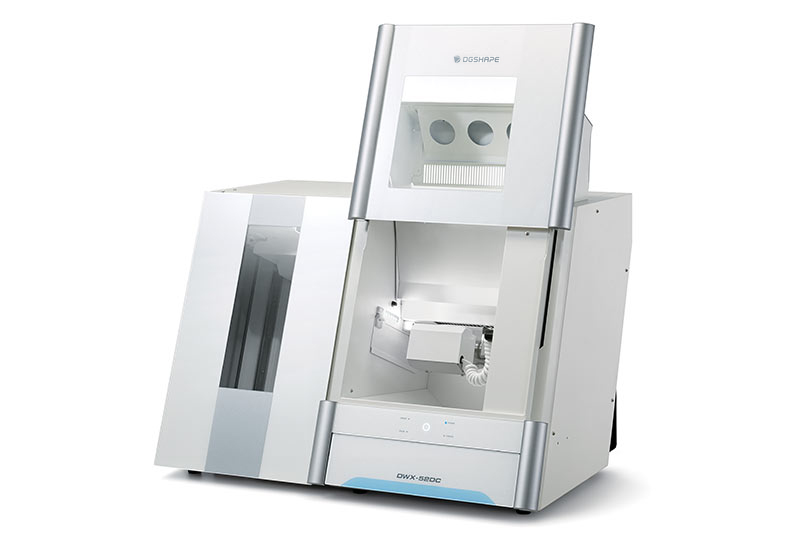 User Replaceable Spindle
The DWX-52DC features a spindle that users can replace in minutes, without the need to call out a technician.
Optional Accessories for Maximised Milling
| | |
| --- | --- |
| | BOFA DustPro vacuum unit to remove material waste during milling |
| | Add additional adapters for quick insertion and optimum workflow |
| | |
| --- | --- |
| | Pin adapter for holding up to seven pin-type blocks |
| | Carbide, diamond and hybrid milling tools (0.3mm, 0.6mm, 1.0mm, 2.0mm) |

Highest Clinical Standards
The DWX-52DC is made in Japan as a Class I medical device. With meticulous build quality and in accordance with the highest Japanese industrial standards, it gives users added assurance should any medical compliance laws change.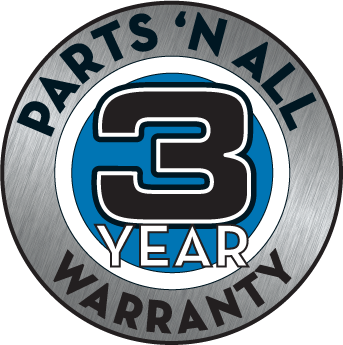 Roland Warranty and Support
A 3-Year warranty plus support from a network of dedicated dealers and certified service engineers ensures that your machine is always up-and-running. From our dedicated customer support team to a wealth of training and education, Roland cares about your customer needs before and after you purchase your device.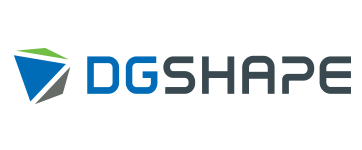 Peace-of-Mind Reliability and Support
For 30 years, Roland DG has been at the forefront of advanced machine manufacturing and offers practical and reliable technology with unmatched service and support.

The new DGSHAPE by Roland brand delivers digital solutions that make it incredibly easy for labs to produce high quality, cost effective dental prosthetics and restorations while improving workflow efficiencies.