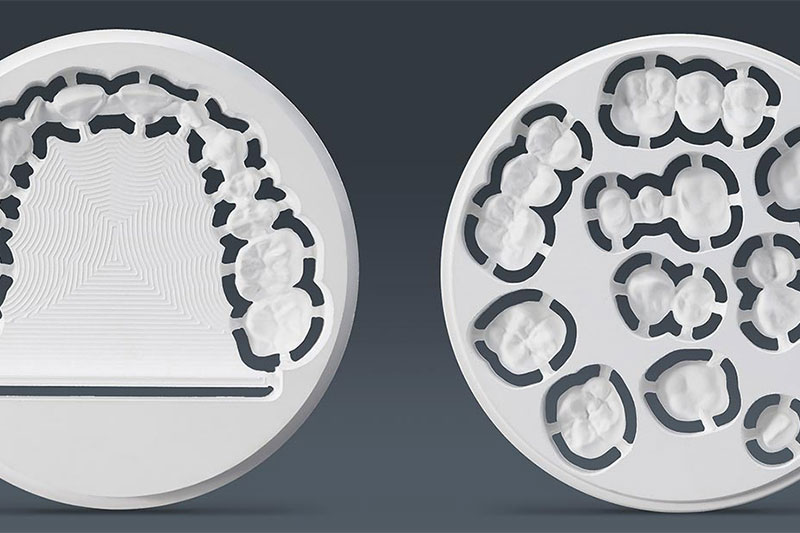 DWX-51D 5-Axis Dental Milling Machine Applications
The DWX-51D 5-Axis Dental Milling Machine is designed for the production of dental prosthetics with ease and precision.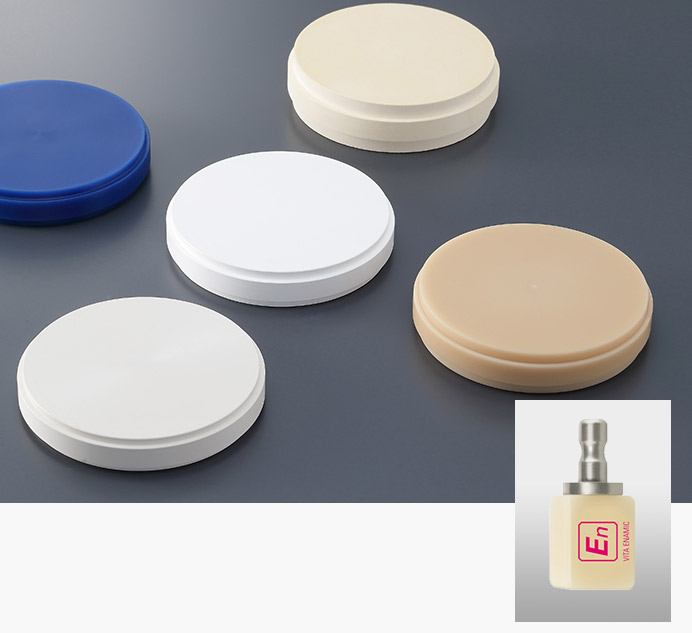 Materials
The DWX-51D is equipped to mill industry-standard discs and blocks of these and other popular materials.
Zirconia
Wax
PMMA
Composite resin
PEEK
Gypsum
Roland DG supplies a variety of tools to mill different materials, including diamond-coated burs and ball-end tools designed specifically for precision milling of zirconia and hybrid ceramic.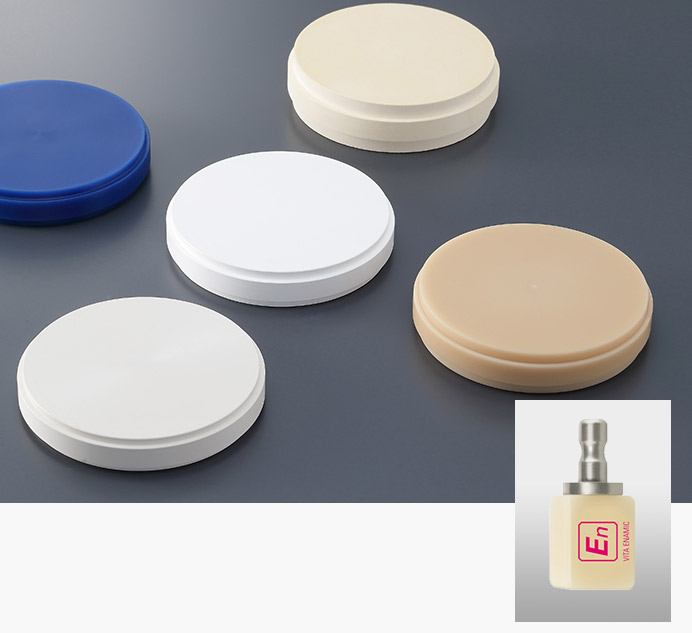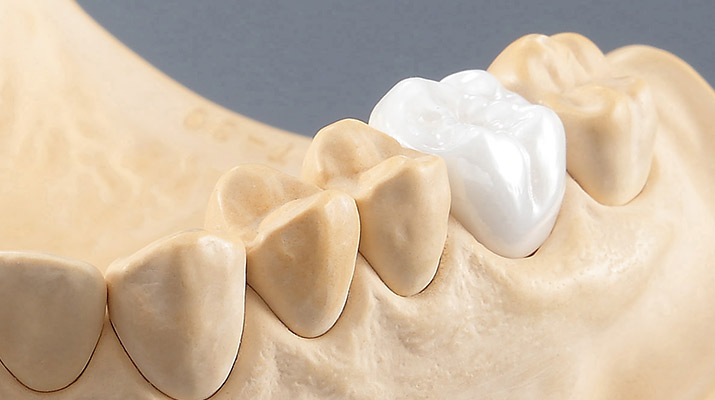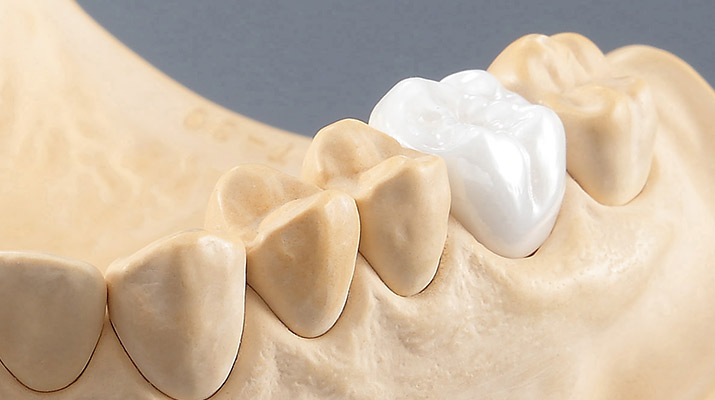 Crowns
The DWX-51D 5-Axis Dental Milling Machine accurately mills permanent crown restorations that completely cover a tooth, producing zirconia and composite prosthetics with close replication.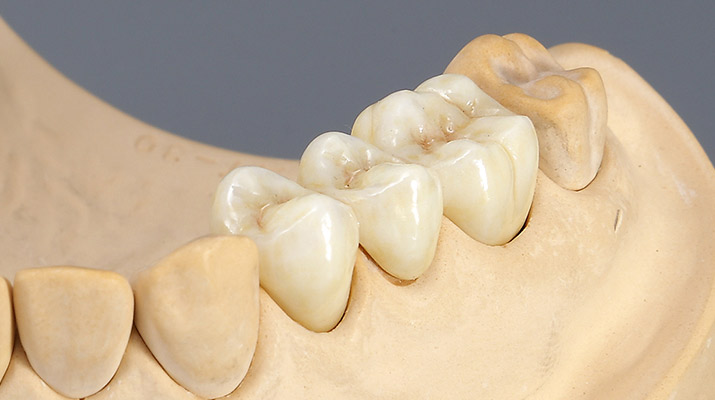 Bridges
The DWX-51D can mill single or multiple bridge replacements of any size from a host of compatible materials.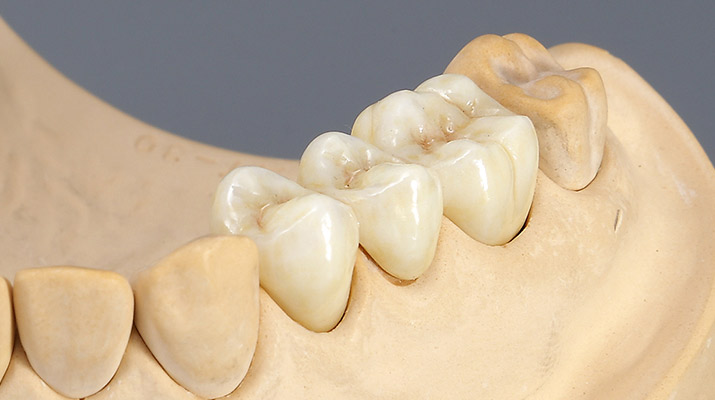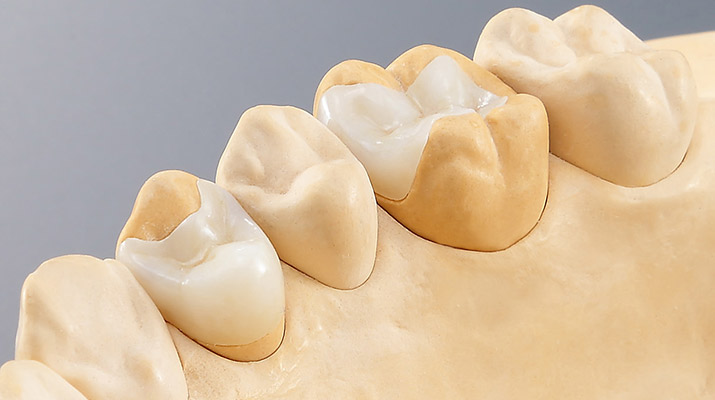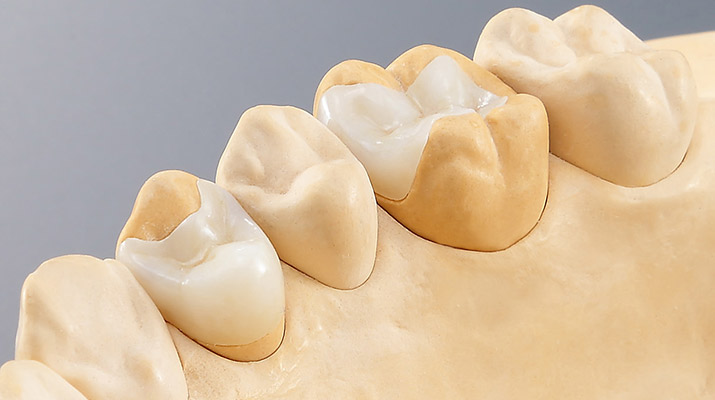 Inlays and Onlays
Indirect inlays (intracoronal fillings) and Onlays (cusp fillings) can be milled from zirconia or composite materials. The DWX-51D has a 10-station Automatic Tool Changer (ATC) to effortlessly switch to small-bur detailed cutting, ensuring a high-quality product with increased realism.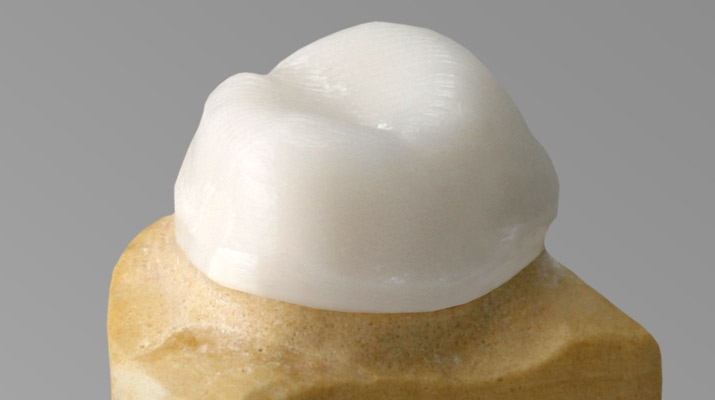 Copings
Copings are quickly and effectively milled by the DWX-51D from a choice of materials for casting, or from materials to which porcelain is applied.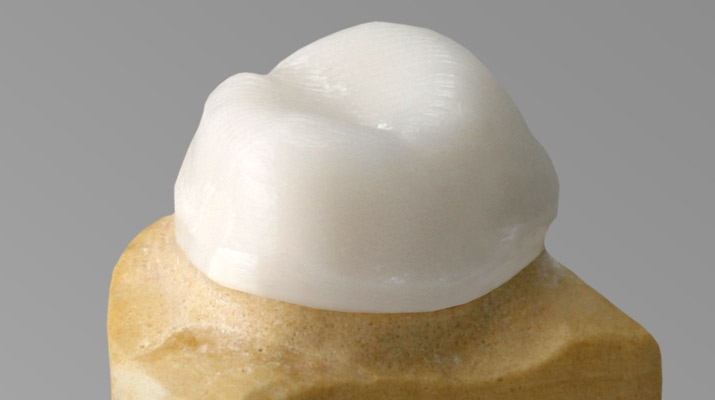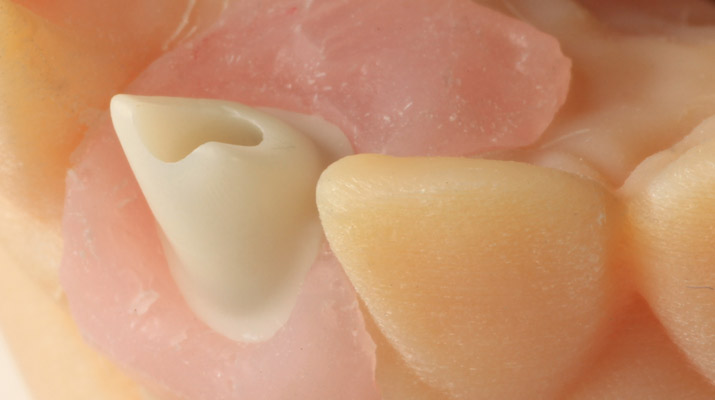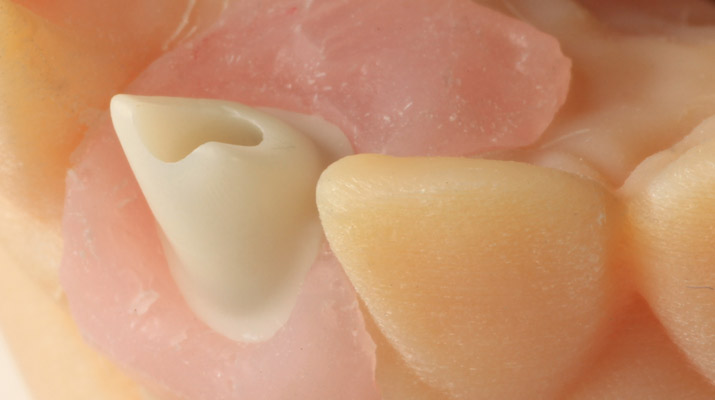 Abutments
The DWX-51D mills a variety of abutments and partial denture supports, including hybrid, screw, glue-based, etc., from a variety of restorative materials.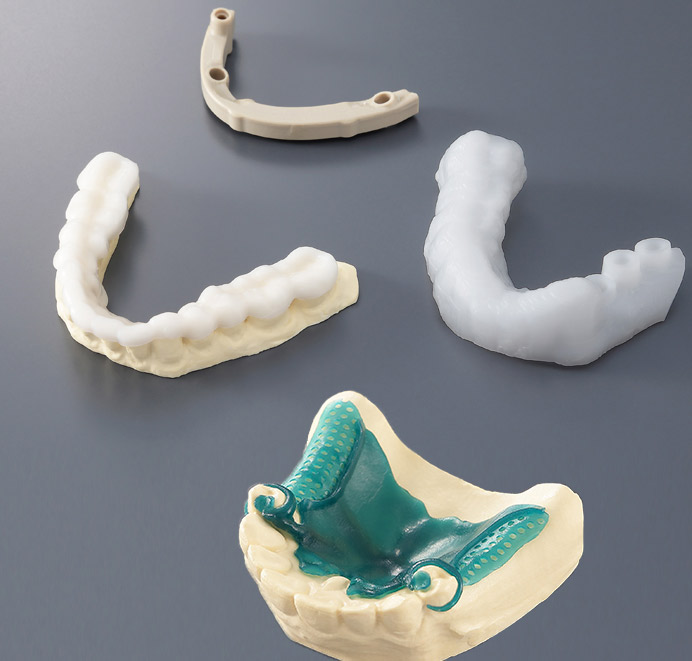 Bars and More
With its 10-station automatic tool changer, the DWX-51D mills bars, partial dentures and other restorations from zirconia with unstoppable ease for outstanding connection strength and precise aesthetics.