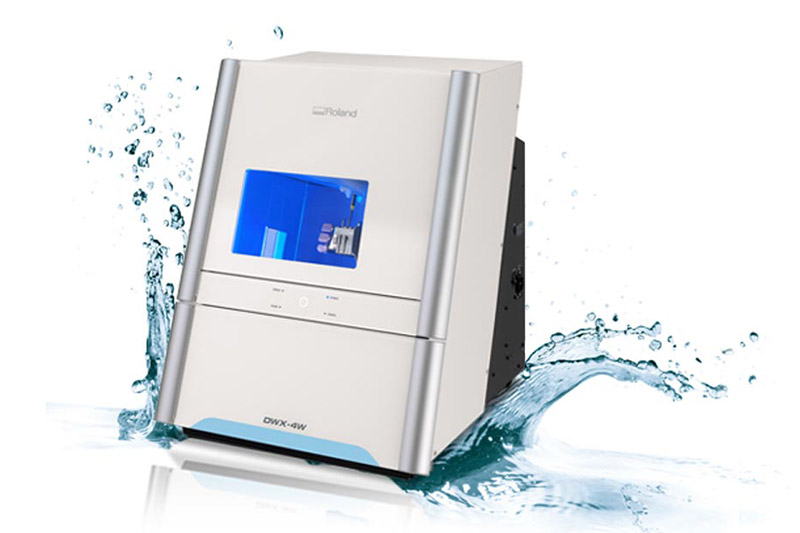 The Wait for Reliable and Affordable Wet Milling is Over
The all new DWX-4W Wet Dental Mill
LIST PRICE

AU $38,494.50

RRP inc. GST




RENTAL PRICE

AU $782 / Month

For 60 months inc. GST




Roland Rental
Roland DG now offers a wet-milling device for the precise and uncomplicated production of glass ceramics and composite resins. The DWX-4W produces crowns, bridges, inlays and onlays, and veneers at high-speed with its Jaeger DentaDrive spindle and simultaneous 4-axis milling and offers unattended milling convenience and increased efficiency with the option of loading up to three standard pin-type blocks at a time. Featuring Roland DG's famous reliability and product support, it's the ultimate in affordable and dependable milling technology.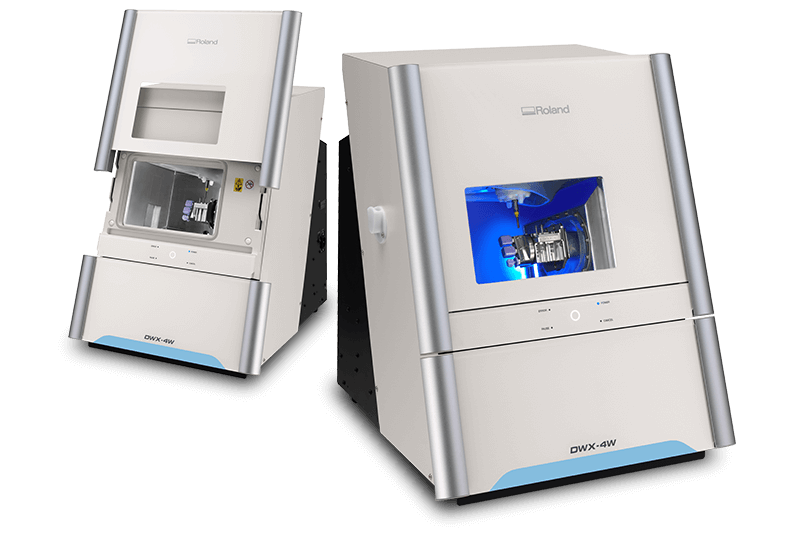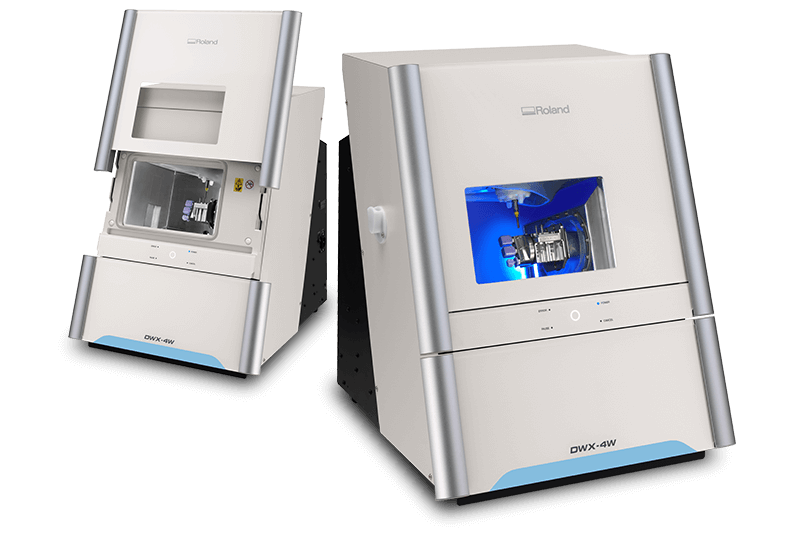 Reliable High Performance
In addition to milling on X, Y and Z axes, the DWX-4W rotates pin-type blocks 360 degrees on a fourth axis (A axis) to support undercuts. The ball screw-driven 4-axis control allows for smooth, high-precision machining. The DWX-4W's high-performance 60,000 rpm Jaeger spindle is known for its reliability and supports precision milling of glass ceramics and composite resin. With its multi-pin clamp, the DWX-4W is a wet dental milling machine that can mill up to three different pin-type materials continuously in one operation. As a result, prosthetics for up to three different patients can be produced in a single production run, saving time, labour and costs.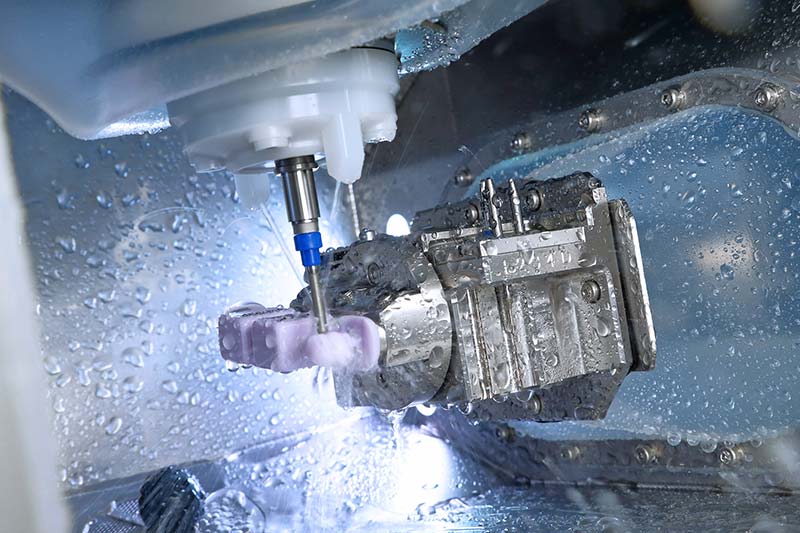 Distinguishing Features
High-performance 60,000 rpm Jaeger DentaDrive spindle
Combines ball screw-driven 4-axis milling with simple one-button operation
Multi-pin clamp mills up to three different pin-type materials at a time
4-axis simultaneous milling to support undercuts
4-station Automatic Tool Changer (ATC) to change burs without interruption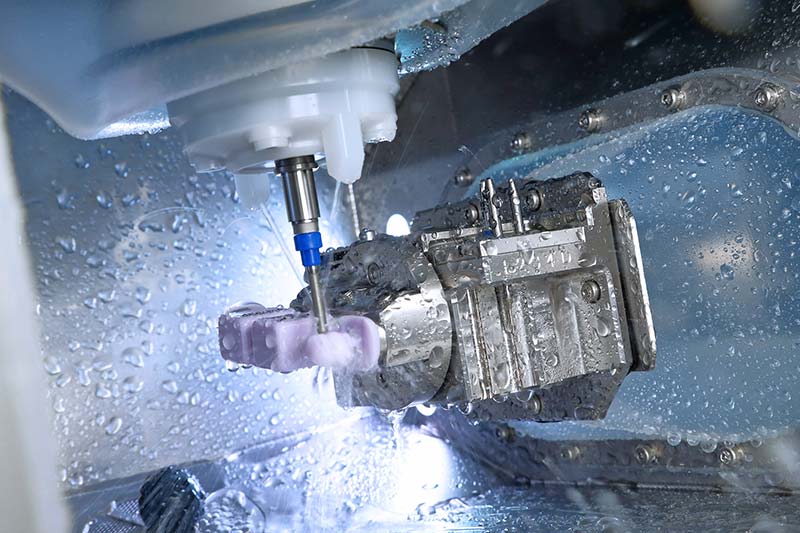 The DWX-4W is designed so that even novice users can quickly and easily begin creating precision prosthetics. The workflow is simple: after installing the material and milling tools into the machine, lab technicians use the Virtual Machine Panel (VPanel) to configure settings from their computer and operate the automatic machine calibration to ensure machine accuracy, then automatically send CAM data to the DWX-4W to begin production. Users receive email notifications detailing any errors, or when milling is completed, while colour-coded LED status lights inform the user of current progress.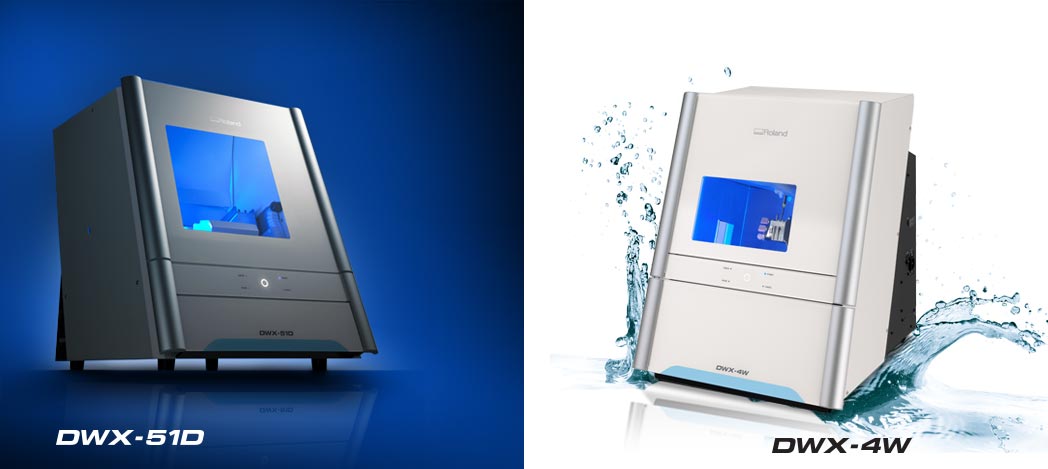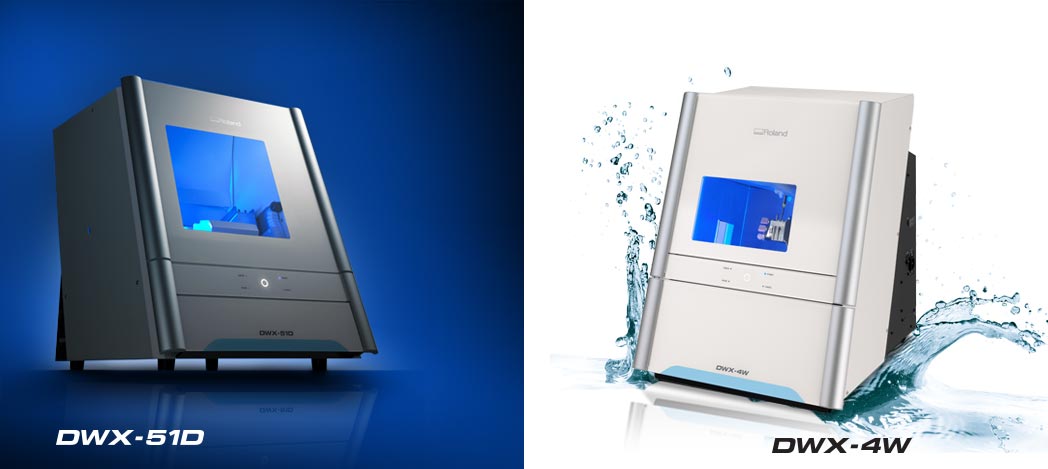 Combine DWX Devices for a Flexible Dental Solution
The DWX-4W offers wet milling of glass ceramic and composite resins with precision and reliability. For those wanting to combine dry and wet milling, running the the DWX-51D dry mill alongside the DWX-4W wet mill provides the most flexible and productive solution.
Using separate dry and wet DWX devices gives you the confidence to take on the maximum amount of glass ceramic and zirconia restorations without the need for time-consuming, back-and-forth set-up and cleaning of a single machine.