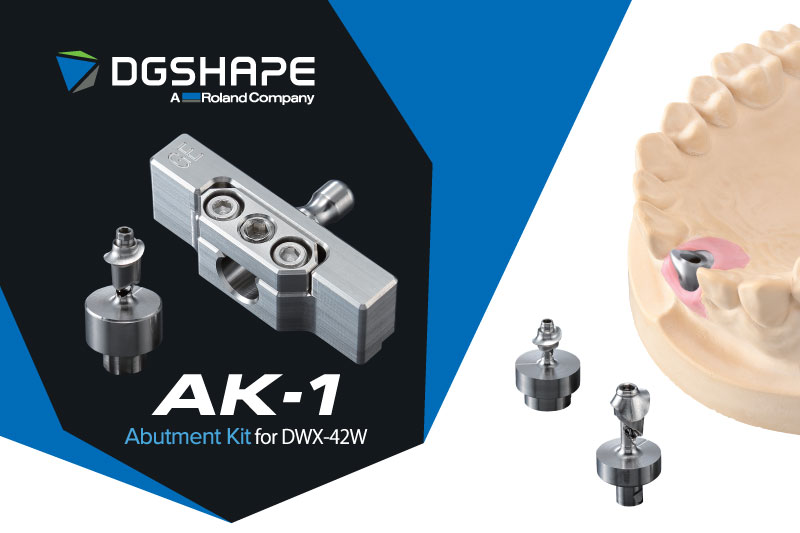 In-house Production of Custom Abutments
Simply connect the AK-1 attachment to the centre pin of the DWX-42W material holder to produce high value, custom abutments. DGSHAPE's new special-purpose milling burs can process pre-milled titanium blocks with ease.

A single DWX-42W unit can adapt to a variety of applications and grow your business profitability even further.
To find out more about how you can produce custom abutments in-house, check out our Blog article.

Process pre-milled titanium blocks through simple operation
When switching to custom abutment processing, simply replace the filtration tray and connect the AK-1 attachment. Your CAM software handles the rest.


Components needed to mill abutments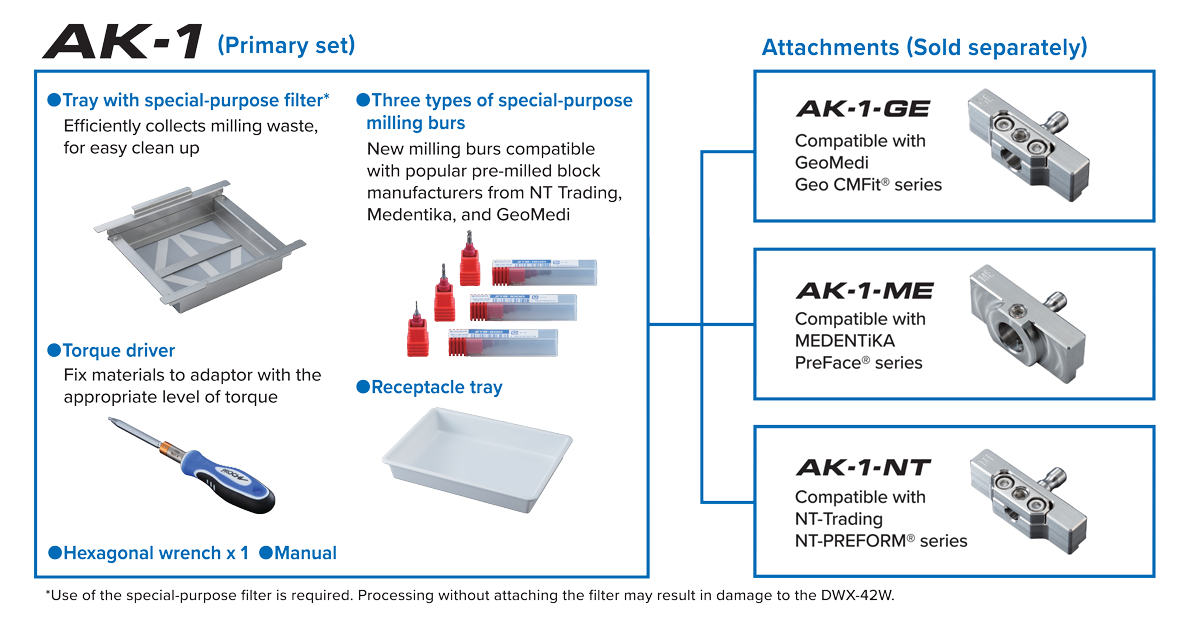 Abutment Kit Components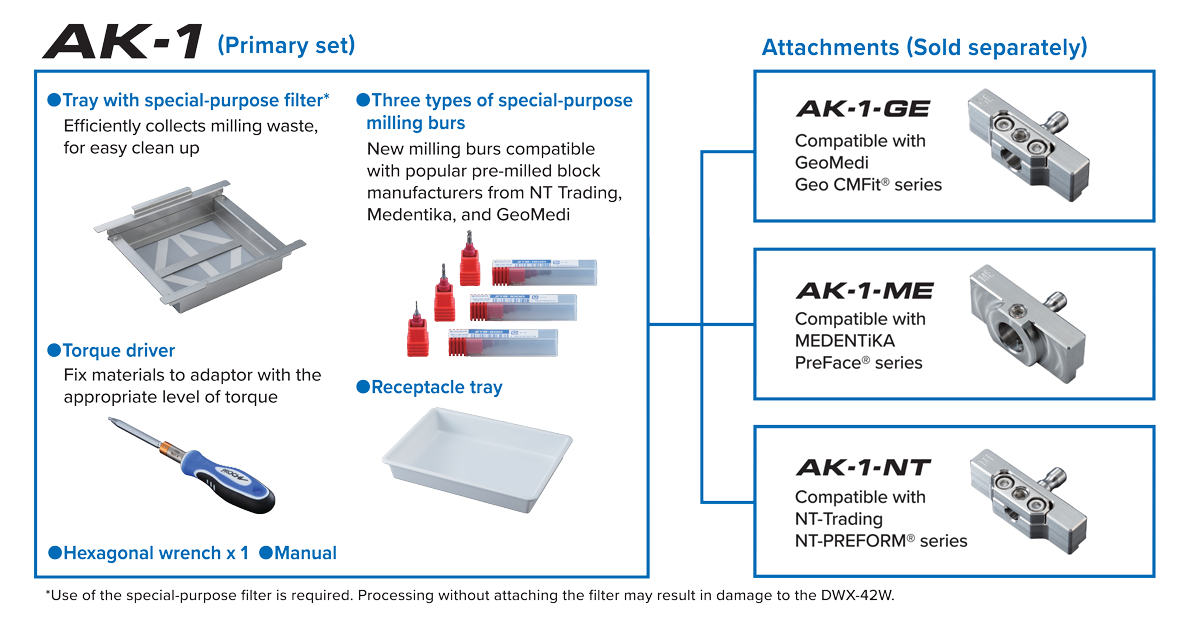 APPLICABLE MODEL

DWX-42W
SUPPORTED CAD
3Shape, exocad, Dental Wings*
SUPPORTED CAM
MillBox / CIMsystem*
CONSUMABLES
Special-purpose milling burs

ZTB-150D: R1.5mm (3mm),

ZTB-100D: R1.0mm (2mm),

ZTB-50D: R0.5mm (1mm),
*Software information as of March 2020.Please contact the software manufacturers for latest updates.