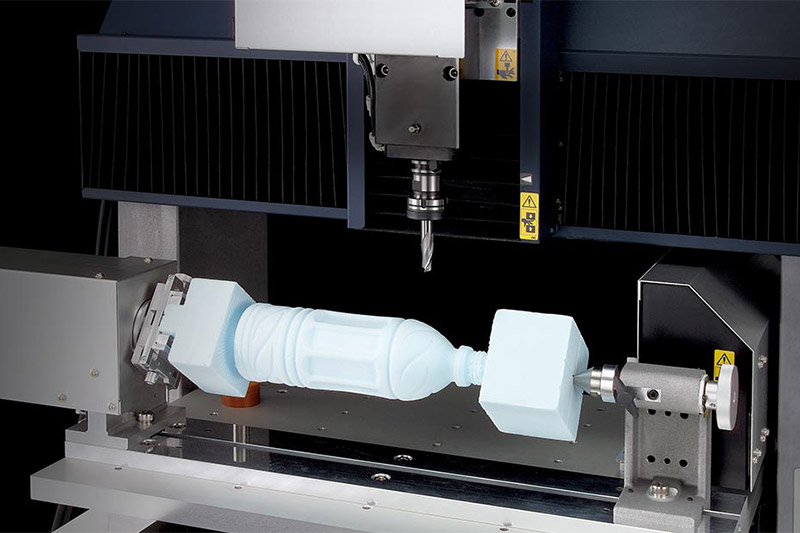 High-Performance Prototyping
A world of 3D milling possibilities.
MODELA MDX-540, MDX-540S Benchtop Milling Machines
LIST PRICE

MDX-540: AU $31,894.50

MDX-540S: AU $37,394.50

RRP inc. GST




RENTAL PRICE

MDX-540: AU $648 / Month

MDX-540S: AU $759 / Month

For 60 months inc. GST




Roland Rental
MDX-540 3D milling machines are some of the fastest, most accurate and accessible devices on the market, ideal for producing everything from functional and snap-fit parts and prototypes to light metal moulds and custom jewellery. Available in standard and enhanced models, MDX-540 benchtop milling machines offer advanced CNC milling at an affordable price.
From Your Mind to the Mill
Whether for product designers, engineers and other professionals, or for students and educators, the MDX-540 combines advanced capabilities with ease-of-use for the precision milling of a wide variety of plastics, woods, metals and more. Although the MDX-540 is a highly advanced 4-axis desktop CNC device, it offers a simplified operating system plus included SRP Player CAM software to make prototype production an easy and stress-free experience. The rotary axis (optional), automatic tool changer (optional), and milling speeds can all be controlled via a simple Virtual Control Panel or the user-friendly software.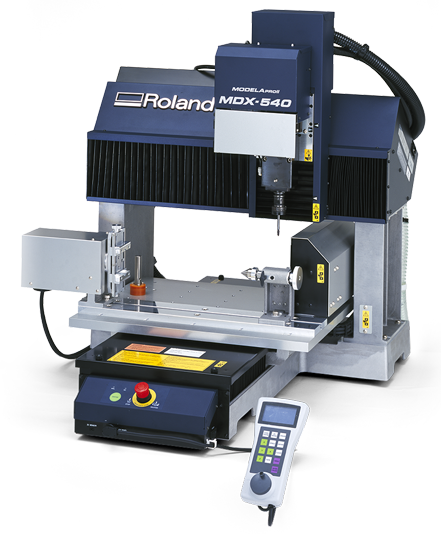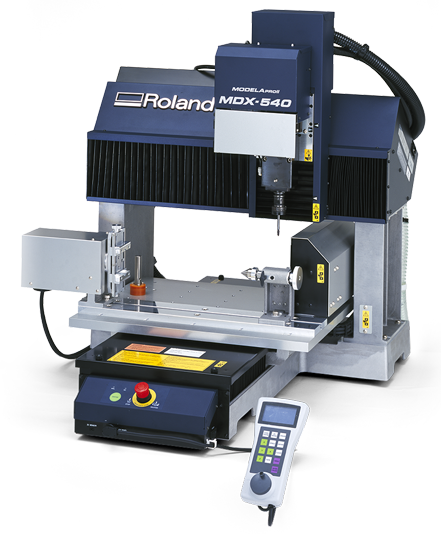 Choose the MDX-540 Model That's Right For You
All MDX-540 models deliver superior performance with a combination of Digital AC Servo motors and Feed Forward Processing commonly used in larger, more expensive machines. In addition to the base-model MDX-540, you can choose the MDX-540S, that produces even smoother curves and finer details with the addition of higher accuracy ball screws for enhanced precision and repeatable production capabilities.