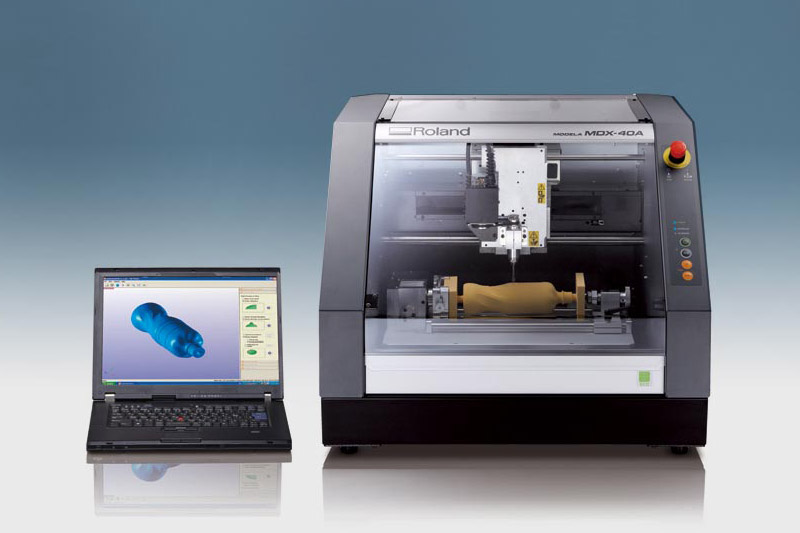 Need More Reasons to Choose the MDX-40A? Get the Facts.
Roland's new MDX-40A SRP 3D milling machine offers several advantages over 3D printers and other rapid prototyping systems:
Lower cost of ownership – Affordable pricing, no annual maintenance fees and low material costs will save you thousands over alternative RP systems.
Comparable 3D Printer vs Roland MDX-40A
Comparable 3D Printer2
Roland MDX-40A
Build Area
8 x 6 x 6
12 x 12 x 4
4.7 dia x 10.6
Warranty
90 days
1 year
Machine Purchase Price
$14,900
$7,995
Accessories/options/support removal bath
$3,000
$4,755
Purchase Price Sub Total
$17,900
$12,750
Annual Maintenance
$1,500
$0
Annual Material Cost1 - Finishing costs (binders, fillers, support removal solutions, support removal tools, etc)
$2,592
$432
Annual Cost Sub-Total
$4,092
$432
5 year maintenance & material cost
$20,460
$2,160
Total 5 year cost of ownership
$38,360
$14,915
5 year savings over comparable 3D printer
$23,445
1 Material Cost Calculator
Estimated cost/cubic inch
$6
$1
Average cu/in per part
12
12
Average cost per part
$72
$12
Parts per year
36
36
Total annual material cost
$2592
$432
2 Information correct at time of printing
Support for a wider range of materials – Choose from ABS, acrylic, chemical woods, plaster, styrene, Acetal, Nylon and FDA approved plastics.

Tighter tolerances – The MDX-40A delivers the exact precision required. By contrast, additive systems lay down material in layers, and the tolerances are limited by the thickness of these layers.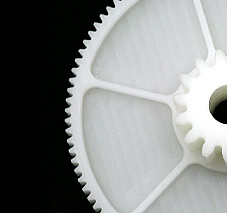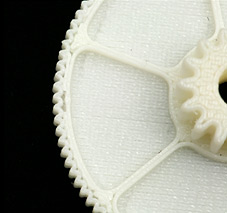 Smoother surface finish - When viewed side by side, the difference is clear.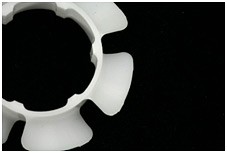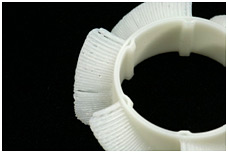 Materials Used: Acetal Copolymer (MDX-40A) ABS based material (Additive machine)
The MDX-40A comes complete with SRP Player Software to prepare your CAD model for SRP prototyping.
SRP Workflow