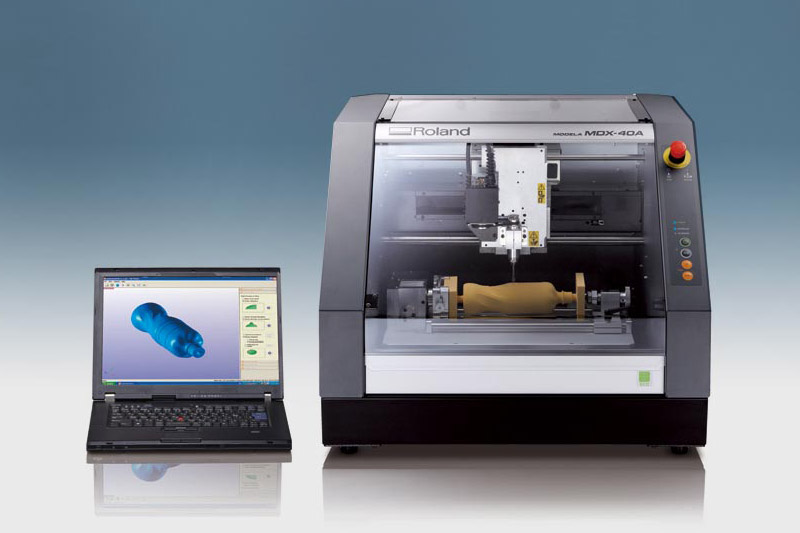 MDX-40A Benchtop Milling Machine Features

More Materials Means More Applications
The Modela MDX-40A Benchtop CNC Mill allows you to create 3D prototypes from non-proprietary materials, including plastics, woods, ABS, delrin, nylon, acrylic, tooling board and more. Open up endless industrial and creative applications, such as:
Product prototypes
Snap-fit parts
Toys and figurines
3D art and sculpture

Replacement parts
3D molds and stamps
Electrical casings
Plaques and engravings

Included Software for Experts and Beginners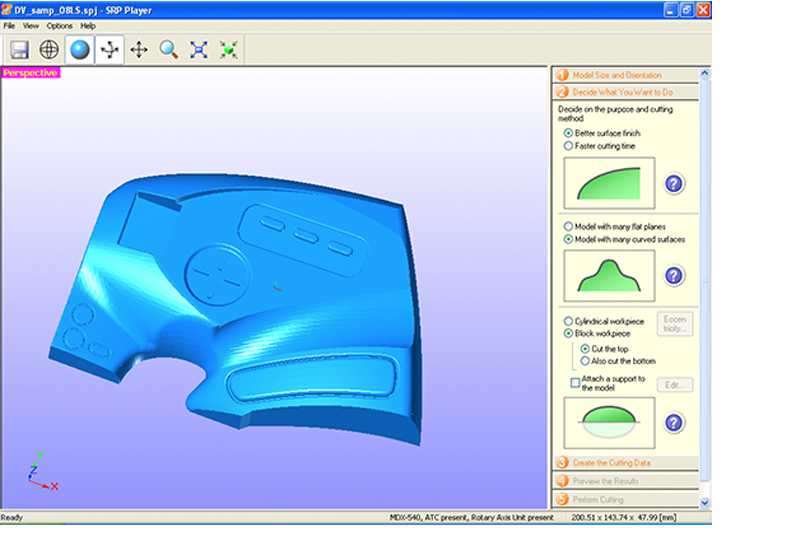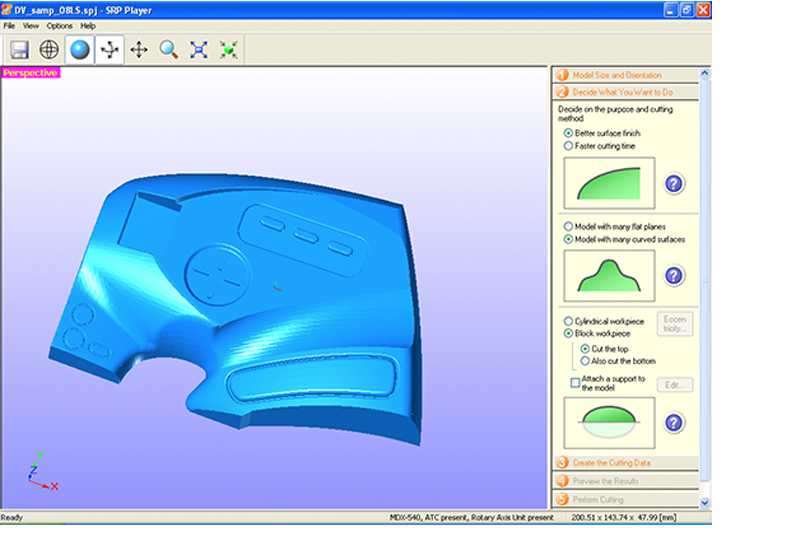 SRP Player CAM Software
SRP Player was created to make milling easier for users of all abilities, enabling quick and precise production of prototypes using an easy five-step process and intuitive workflow. With the MDX-40A and SRP Player, you can produce superior parts with smooth surfaces and accurate, tight-fit precision. SRP Player accepts a wide range of file formats, including industry standard .STL files.
SRP PLAYER DETAILS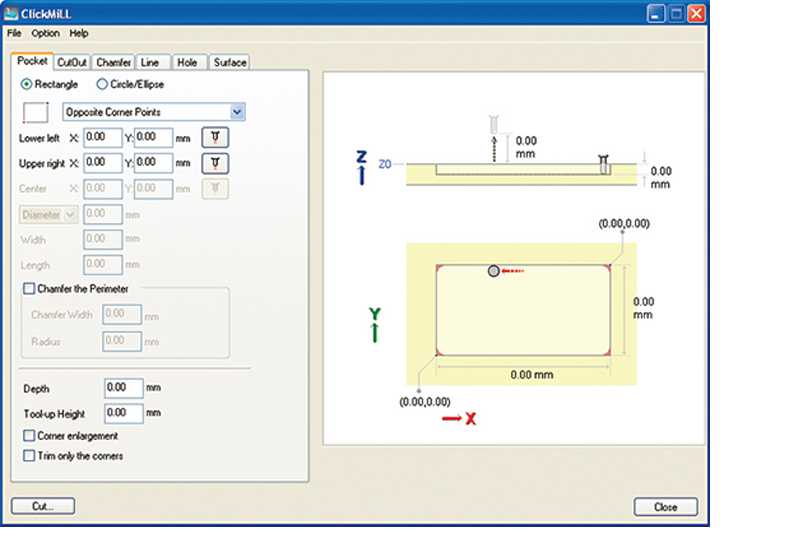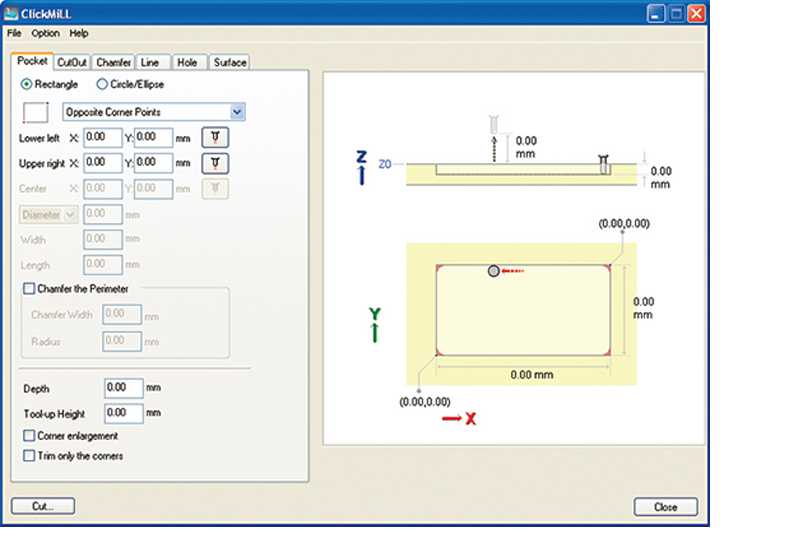 ClickMill
ClickMill Software allows direct control of the MDX-40A for surfacing, drilling holes, cutting pockets and other finishing processes, all without accessing CAD or CAM software.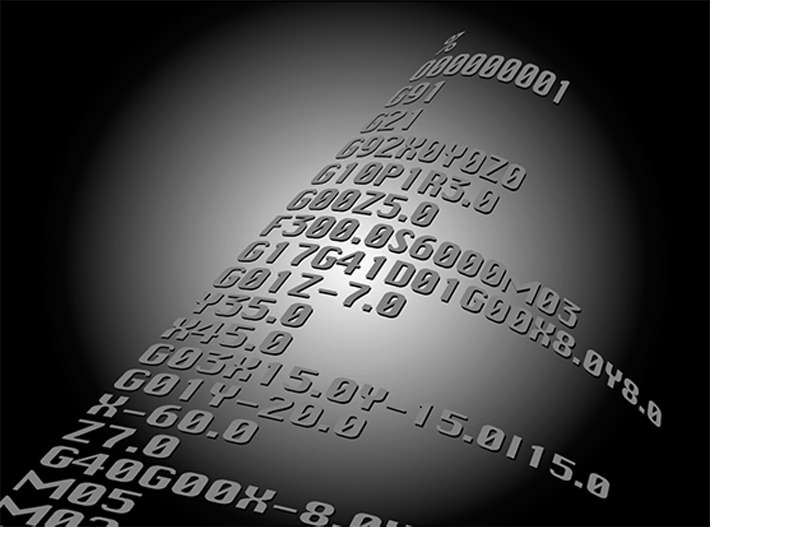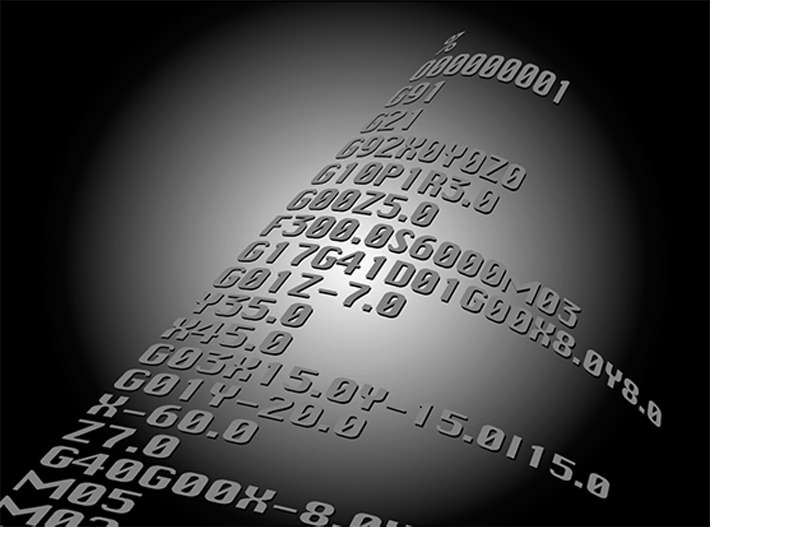 G Code Support
The MDX-40A supports G-code NC programming language, making it well suited for both professional and educational applications.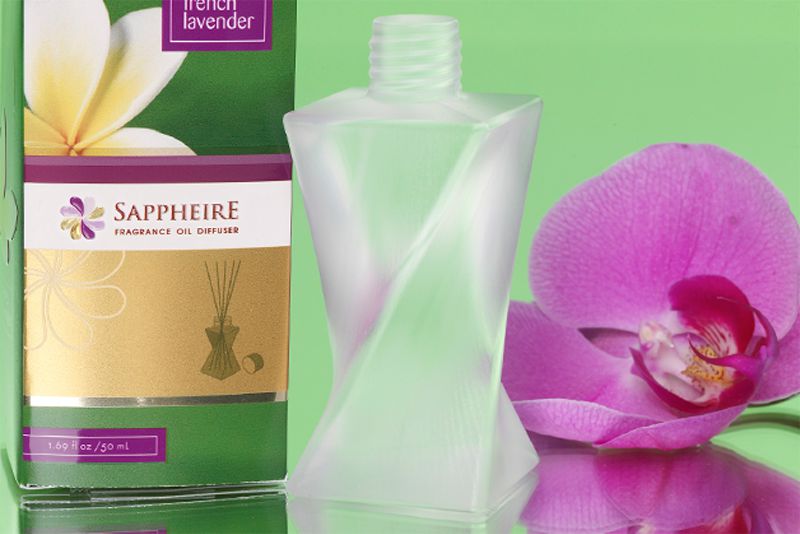 Smooth Milling Minimal Finishing
The MDX-40A Benchtop CNC Mill is equipped with a high-precision spindle that reduces vibration and produces extremely accurate prototypes, perfect for achieving even complex snap-fit finishes. With ISO15448 standard collets, the MDX-40A generates a smooth surface finish that requires little to no post finishing work.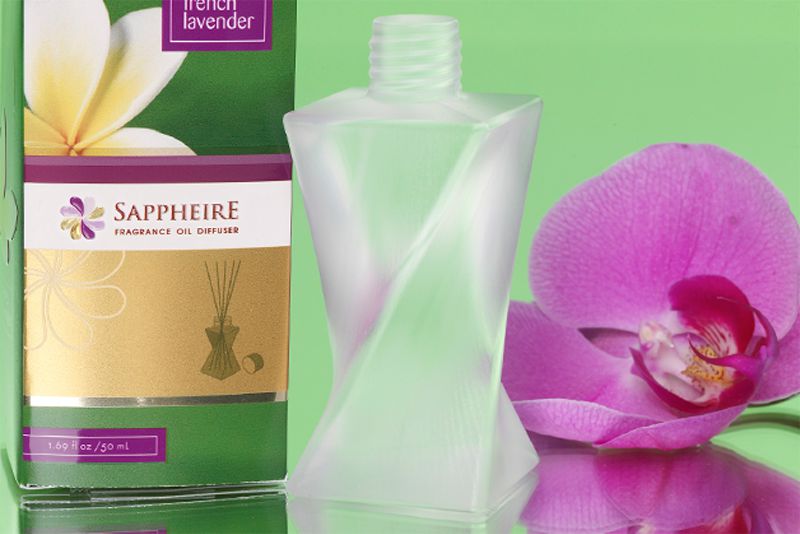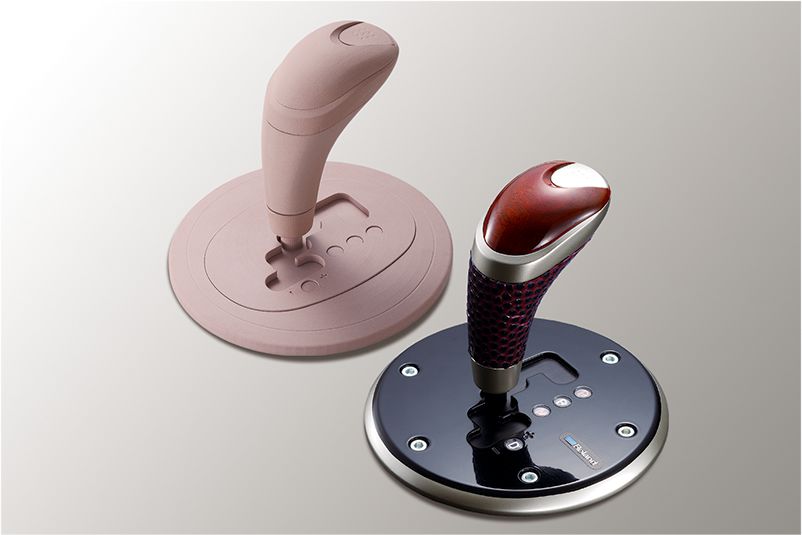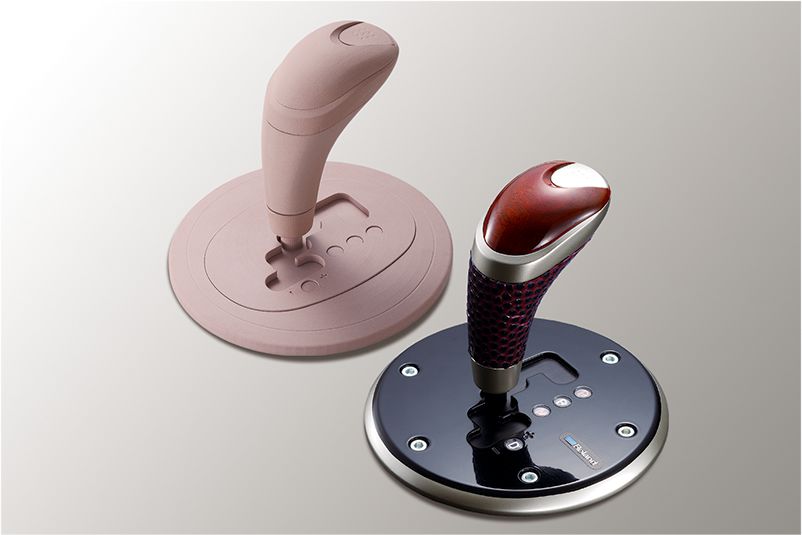 Prototypes that Work
The MDX-40A creates functional prototypes for industry testing that can survive a barrage of physical tests, including thermal and structural trials. Prototypes even as simple as a toothbrush undergo in-vivo testing for hand fit, brush reach and handle deflection.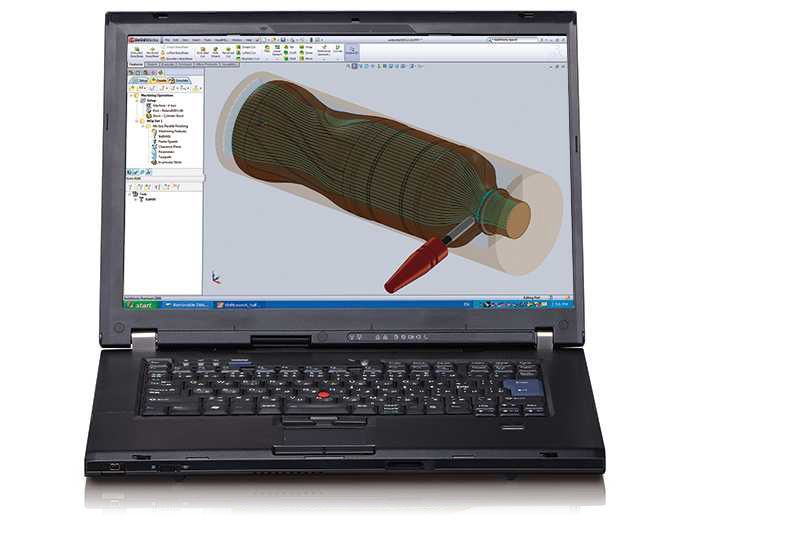 Easy Control with the Virtual Control Panel
A Virtual Control Panel allows for control of the MDX-40A directly from your PC, simplifying both setup and operation. Easily adjust the speed of cursor movements for origin setting, as well as move the tool to desired positions.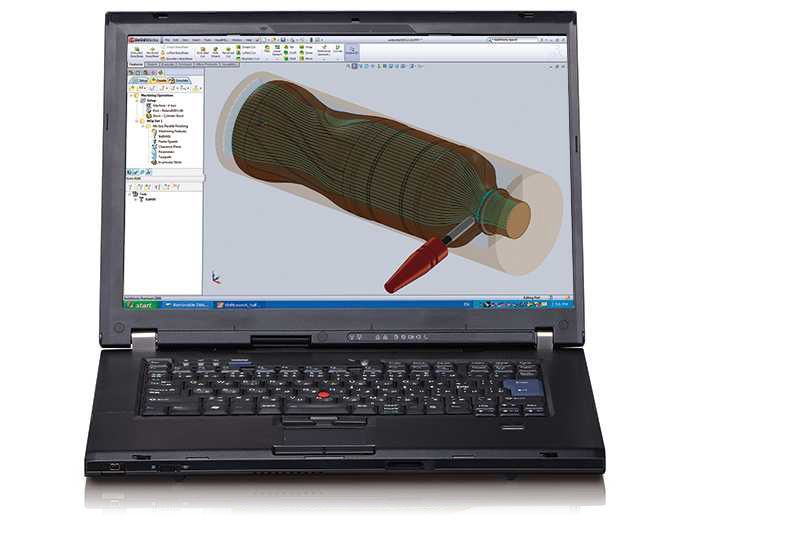 Fits Cleanly in Any Environment
The MDX-40A is a compact machine with an integrated safety cover to keep dust out of the surrounding environment and make the cutting mechanism inaccessible during milling to ensure safety.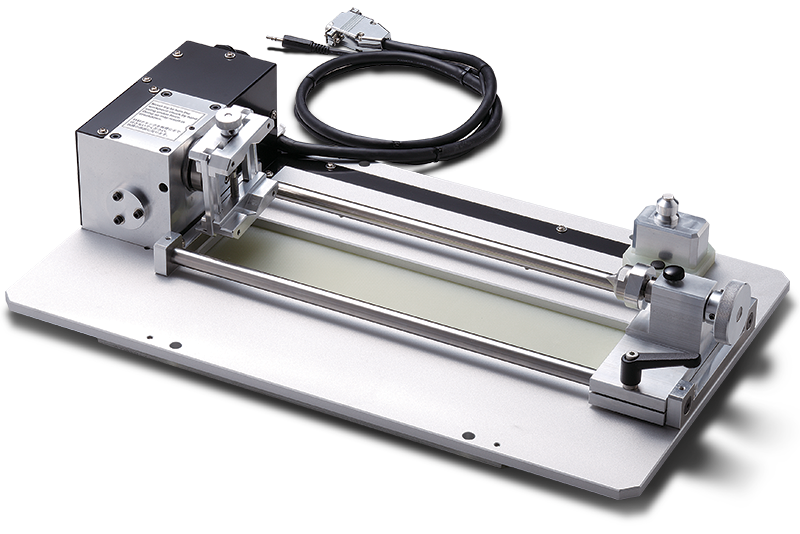 Optional Upgrades
Two upgrades are available from Roland to optimise the production of the MDX-40A.

Additional Rotary Axis
With the ZCL-40A optional rotary axis, the MDX-40A performs unattended four-sided milling. When one side is completed, the part is automatically rotated until all sides have been milled, allowing you to continue other work while your prototypes are being created.

Contact Scanning Unit
The ZSC-1 Scanning Unit enables the MDX-40A to reverse engineer by digitising an existing part, product or mould, so it can be worked on in the CAD software. Scan a variety of objects including soft objects like modelling clay and intricate glass or acrylic, without making a scratch. The ZSC-1 comes with scanning software and the option to integrate advanced PixForm Pro 2 reverse engineering software.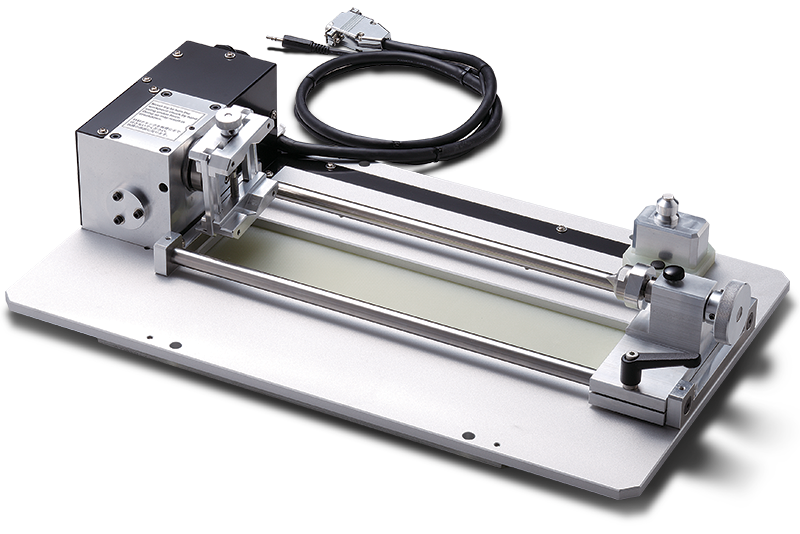 Quality and Reliability are Standard
Roland DG's international ISO certification is your quality assurance. Like all Roland products, the MDX-40A was designed and manufactured at a state-of-the-art, ISO-certified facility. Roland builds all products at its advanced Digital Factory one at a time by a single assembler – just like a Rolls Royce. Attention to detail is given the highest priority.