One of the most overlooked areas of large format printing is maintenance or manual cleaning. Fortunately, Roland DG has made this easy with the Roland DG Mobile Panel 2, a Bluetooth-enabled software application, that is available to download from the Apple or Android App Store. Once the Mobile Panel 2 has been loaded onto your smartphone or tablet, maintenance becomes easy, more efficient, and even fun!
Please note: Compatible Roland DG devices are all TrueVIS models, including: VG2 series, SG2 series, VF2-640, VG series or SG Series. The firmware of the VG series and SG series must be upgraded to the latest version, with a free upgrade available here.
The Mobile Panel 2 has a variety of functions, but for this blog article, we will focus on performing a manual clean. Firstly, open the application and tap on the "Cleaning" button.
Once you have entered the Manual Cleaning mode, the app and the printer will work together with you to run through the entire procedure. All you need to do is follow along on your tablet or phone. Every step – from opening the covers to closing the covers – is spelled out in detail for you to follow. Some of the steps are outlined in the screen shots below: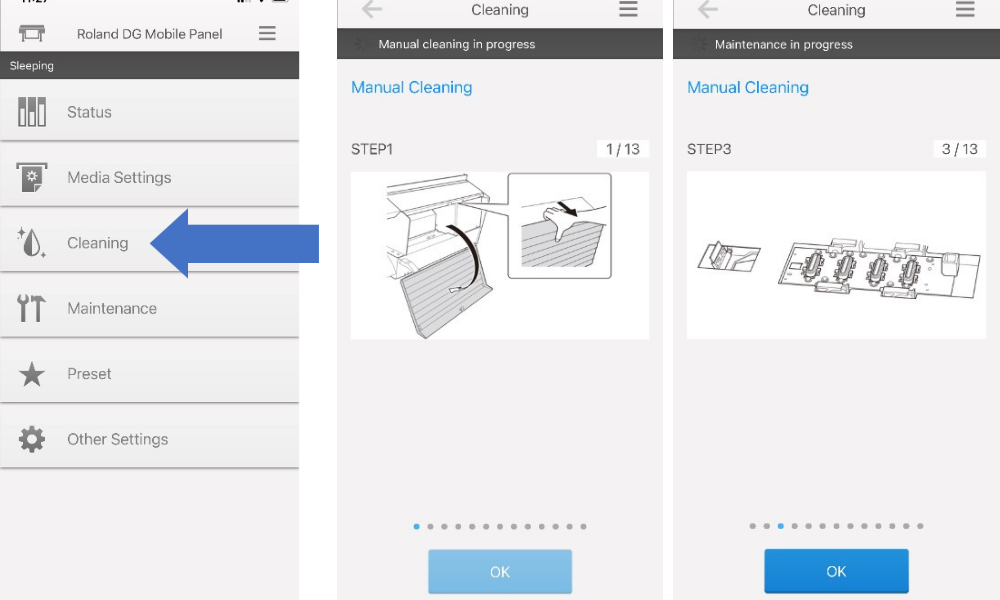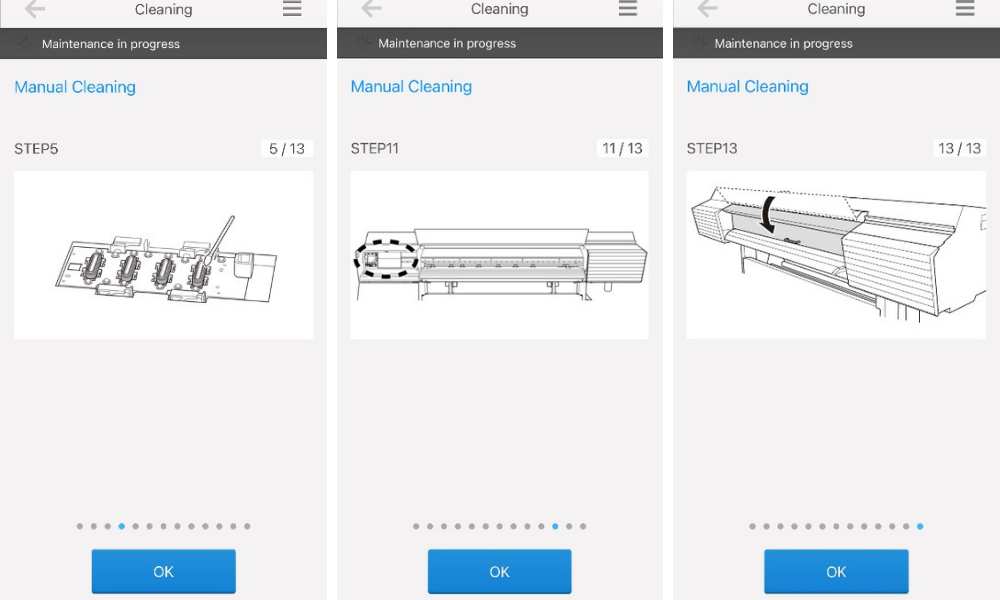 Not only does the Roland DG Mobile Panel 2 make it easier for you to perform the necessary tasks to keep your printer in optimal shape, it also makes it easier for you to train other staff on the best practices for these devices.
Take advantage of the Mobile Panel 2, and you will make the inkjet maintenance portion of your life a whole lot easier!
To discover more about the Mobile Panel 2, click here.